Gap Year
6 Reasons to Travel Solo at Least Once in your Lifetime
Even if you're a diehard group traveler, don't rule traveling solo out. Here are a few good reasons why you should try solo travel at least once in your life.
The reason for my first solo trip was simple: I wanted to travel but none of my friends were available to join. Not wanting to hold myself back, I booked a ticket to Amsterdam that included a free three-day layover in Reykjavik, Iceland. Two weeks in all, I visited Iceland, the Netherlands, and Germany by myself and it was a revelation.
Since then, I've traveled solo through Ireland, Spain, Portugal, Turkey, and Belgium and it remains my favorite way to see new places. Things that were once hard, like eating alone at restaurants, got easier and came to be activities I actually enjoyed. I learned things about myself and watched my confidence grow. Once I took that first solo trip, I never looked back.
Even if you're a diehard group traveler or are convinced that you do better abroad with a friend, don't rule traveling solo out. Here are some of the top reasons why everyone should try solo travel at least once.
1. Your independence and confidence will skyrocket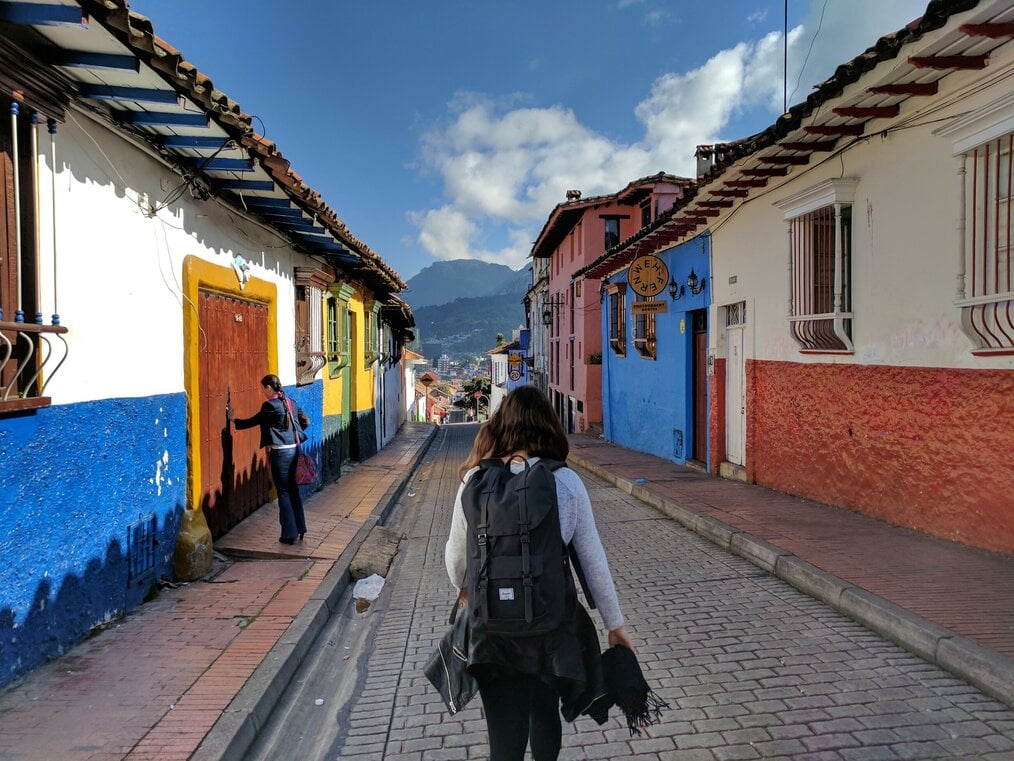 There's nothing like traveling the world by yourself to make you feel empowered! Traveling alone will raise your confidence in ways you never imagined. From planning the trip to navigating a foreign country, you'll find new independence that will stay with you long after your travels.
When you're traveling alone and you hit a roadblock, you have to problem-solve by yourself. It can be a scary feat but it will teach you self-reliance. Rather than relying on others for help, you'll realize you're capable of handling tough things all on your own.
2. Challenges will teach you new things about yourself
On your first solo trip, you'll face all sorts of new situations. How you react to them may be a surprise even to yourself. Solo travel is great for introspection and self-awareness. It allows you to sit with your discomfort as well as your happiness. In my case, it helped me to understand and dissect my struggles with social anxiety.
Being on my own in countries I had never been to tested me and challenged the way I thought about things. Since I was in charge of my schedule, I allowed myself time to examine my reactions to situations I faced, and in turn, I deepened my understanding of and relationship with myself. While my social anxiety is by no means cured, I have a better grasp of it which has led to new coping mechanisms and acceptance of moments I need to take a step back.
3. You'll have space to decompress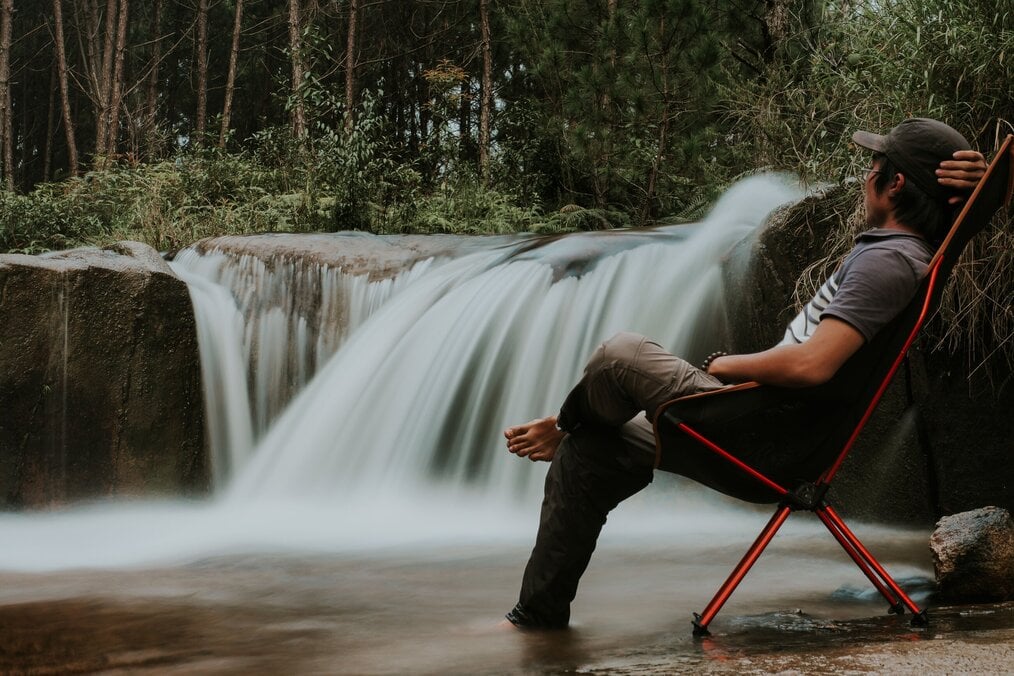 Solo travel means that you call the shots. Unlike traveling with friends or family, you don't have to be around people if you don't want to. My most fulfilling solo travel experiences were a nice balance of alone time and time spent meeting new people.
I spent Christmas 2016 at a near-deserted hostel in Strandhill on the west coast of Ireland. By day, I hiked Knocknarea followed by a long solo walk along the beach. After watching the sunset, I joined the hostel staff for dinner and holiday movies in the common room. I had plenty of time to decompress and be alone with my thoughts. At the same time, I was able to work in time making meaningful connections with new friends.
Read more: 10 Tips to Boost Your Solo Travel Experience
4. New friendships can lead to great stories
When you travel with friends, you're less likely to seek out new friendships with strangers. But sometimes that's the best part! I've met way more people during my solo trips than on my group trips with friends. Every new person I've met along the way has added something special to my life!
When you're on your own and want some social interaction, you need to seek it out. This can lead to experiences filled with people you wouldn't have otherwise met if you didn't put yourself out there.
On my first solo trip in 2011, I started with a few days in Iceland. At a local cafe, famous for its homemade soup in bread bowls, I struck up a conversation with two of the guys working there. They invited me out for drinks after they got off work and showed me a few bars around Reykjavik.
After that trip, I returned to Iceland two more times, meeting up with one of the guys both times. On my last visit in 2015, he and I took a mini road trip in his car around the Golden Circle. I could've seen the same sights with a guided tour but instead, I got to experience it with a local friend of 4 years.
Read more: 10 Surefire Ways to Make Friends While Traveling Solo
5. Little wins along the way make it worth it
Even if you're certain that you prefer traveling with other people, it can be a fun challenge to figure things out on your own on a solo trip. For me, even the little things like getting from point A to point B in a country that doesn't speak English were a big victory. Designing your ideal itinerary, planning it, and navigating uncharted territory is like completing a jigsaw puzzle. When you finish it, you can look back and know you did it all by yourself. What's more satisfying than that?!
6. You get to live your ideal trip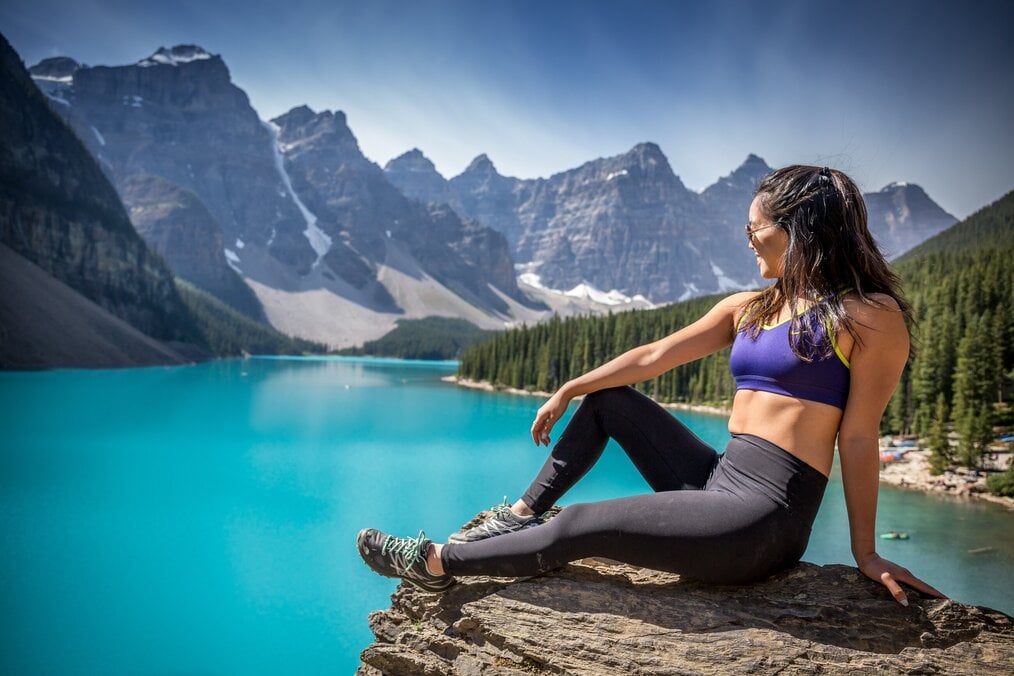 Of course, no trip can ever be completely perfect. It's important to manage your expectations before any getaway so that you're not envisioning something unattainable for yourself. However, when you're traveling solo, you get to decide where you go and when, the types of activities you do, and where you eat for dinner. That means the experience can be as close to ideal as possible.
Living in Ireland, I solo traveled a lot. It was actually my favorite way to see the country. I spent long mornings reading or journaling over breakfast, went for walks, sat at the bar alone chatting with the bartenders. I got to choose the pace I traveled, which was usually a lot slower than many people would want.
It can be hard to find friends perfectly matched to your interests, moods, and schedule, so if you want a trip that's all your own, try going solo.
Read more: 10 Useful International Travel Tips for First-Time Travelers
separator_solid
---
Give solo travel a try!
If solo traveling is something you've been considering but have been hesitant to try, there's no time like the present. You may find that it's your new preferred method of travel. So start researching and planning that ideal trip. Where in the world will you go?