Jobs Abroad
The American's Guide to Working Holiday Visas
Updated June 18th, 2015.
If you're a recent college grad, you might have the ambition to travel abroad immediately. Unfortunately, lack of funds and the fact that you have to start paying off student loans might scare you off from indulging in your travel bug. What if you could travel the world and still earn enough at the same time to start dealing with your debt at home?
This is one travel opportunity you must take advantage of while you're young!
Working holiday visas are the easiest answer for those who want to travel, but either don't have enough money to do so or are worried about their bills at home once abroad. These visas are fairly easy to have approved; they are generally only open to people 18-30 years old.
This is one travel opportunity you must take advantage of while you're young! On top of solving a major money issue among young travelers, working holiday visas really give people the chance to immerse themselves in a culture different from their own, get to know the locals and work with them, and create a home in a foreign country.
Are you a US citizen dreaming of moving abroad with a working holiday visa? This guide will teach you how.
Where Can U.S. Citizens Get a Working Holiday Visa?
The countries in which working holiday visas (not any other sort of work visa or sponsorship program) are available to citizens of the U.S. are:
Singapore
New Zealand
Australia
South Korea
Ireland
Several other countries have au pair visas, but we're focusing solely on the gap year visas in this article.
Though all of these visas have different limitations -- some more than others -- they generally they allow eligible U.S. citizens to go to each country without prior sponsorship (which you normally need to qualify for a work visa), apply for work, and live and work in the country legally for 6 - 12 months, sometimes more.
What Details Do I Need to Know About Working Holiday Visas?
Each country's requirements differ and those listed here are for the basic applicant with no health limitations or prior convictions. As a general rule of thumb, you must already have a U.S. passport that's valid for the length of your potential stay to apply for these visas as well as medical insurance -- though you won't always be asked to prove the latter.
If you have a health condition or any prior convictions, you may be asked to fill out more paperwork and supply further documents, or even visit the embassy for an interview. You must be at least a high school graduate and have no dependents (i.e. children) accompanying you to the country. Here's some further information about working holiday visas for each country.
1. Australia's Working Holiday Visa
In order to apply to Australia's subclass 462 visa, you must be:
A U.S. citizen aged 18-30
Able to prove you have sufficient funds ($5,000 AUD)
Able to pay the $420 AUD fee to apply.
Fortunately, the application can be completed online. You'll be required to fill out personal background information and might be asked for proof of sufficient funds, as mentioned above. This is the amount the Australian government requires you to have upon arrival, though they do not always check.
On this visa, applicants are allowed to work in Australia for up to 12 months, but can only stay with each employer for up to six months. It costs $420 AUD to apply.
2. New Zealand's Working Holiday Visa
The United States Working Holiday Scheme in New Zealand is exactly like the one in Australia, except proof of funds is a minimum of $4,200 NZ and it costs $165 USD to apply.
New Zealand offers an extension of the working holiday visa to U.S. citizens that spend at least three months working in the country's agricultural or horticultural sectors, so you can stay in the country for up to 15 months altogether.
For more information and to apply, see the SSE Work Visa Application.
3. The Republic of Korea's H-1 Visa
South Korea's working holiday visa, the H-1 Visa is available to:
U.S. citizens aged 18-30
Must be currently a post-secondary student or have graduated university in the past year
U.S. citizens can live and work in Korea for up to 18 months on this visa, but your choice of jobs may be limited under this visa. For instance, foreign language instructors in South Korea must apply for a different visa (E-2). Also, you won't be able to work in journalism, law, or medicine during your stay in the country.
Applicants are required to prove their student status, that they have a return ticket and have enough funds to financially support themselves in the country for up to three months -- this amounts to about $10,000 USD. You can apply for this visa at a Republic of Korea Embassy or Consulate and you may be asked in for an interview. The application fee is $45 USD.
4. Ireland
The US-Ireland Working Holiday Agreement is open to:
U.S. citizens
No age restrictions
Applicants must be either enrolled in postsecondary education or have graduated from it in the last 12 months.
The last qualification is the most important requirement since there's no age restrictions. Eligible candidates must apply in-person or by mail at the Embassy of Ireland in Washington or the Consulates General of Ireland in Boston, Chicago, New York or San Francisco. You'll be asked for proof of your academic status as well as sufficient funds: either €1,500 (or equivalent) plus a return travel ticket or €3,000. It costs €250 to apply for this visa, plus a $13 USD mailing fee if applicable.
5. Singapore
Singapore's Working Holiday Pass program is open to:
U.S. citizens aged 18 - 25
Must be currently enrolled in university or have graduated within the last 12 months.
Additionally, their university must be among the top 200 for overall academic performance.
Which Working Holiday Visa Should I Apply For?
The most affordable and easiest working holiday visas to receive are from Australia and New Zealand. These countries have very few requirements for eligibility and a thriving job sector, making it easy to find work. The process of getting a working holiday visa in Ireland is a bit harder and more limited as it is only open to students, but there are few limitations of what sort of job you can work in.
The working holiday pass in Singapore is a great opportunity for people with experience in specific areas. It's highly competitive, but offers a very unique cultural experience for Americans.
Similarly, the H-1 visa in the Republic of Korea is not for everyone. It's a process to be approved and comes with several job limitations, however, if you find a way to make it work for you then go for it.
How Much Should I Save Before Working Abroad?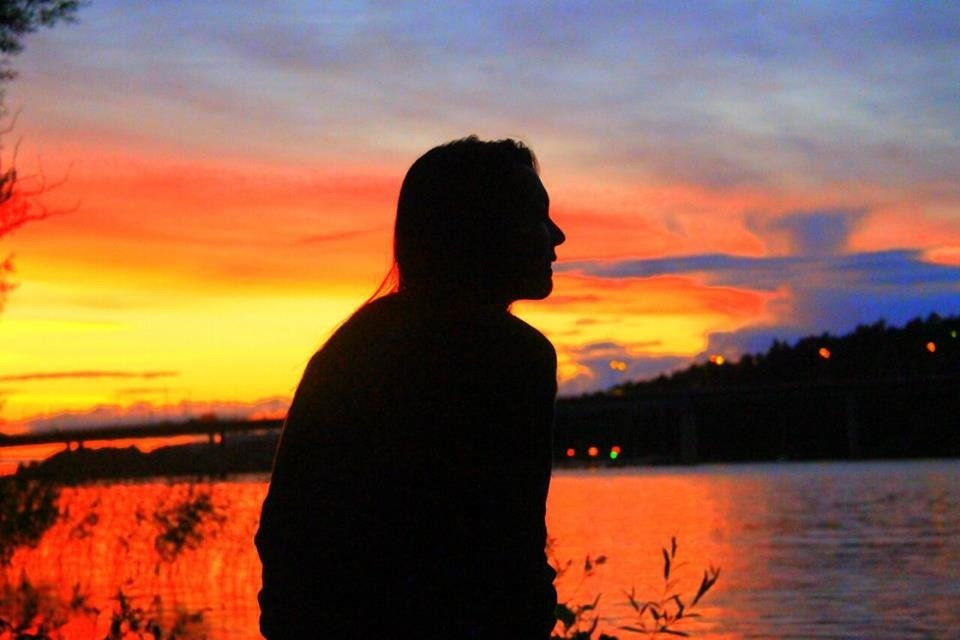 Though each country requires you to have a certain minimum amount of sufficient funds, not all will ask for proof. That doesn't mean you should show up with $100 in the bank. We recommend that you have their recommended amount at least for peace of mind. This will also give you the opportunity to explore upon arrival without worrying about getting to work immediately.
Once you get to your working holiday country and find a job, you'll have an idea of how much the cost of living is and how much extra you can afford with your salary.
It's hard to say exactly how much you'll be earning, because like in the U.S., every job is different. You might be surprised to find that you can earn a lot more money in certain countries than you would at home. For instance, Australia's minimum wage is $16.87 AUD per hour.
Of course, cost of living is a bit more expensive over there, especially in the major cities, but you'll make more than enough to cover living expenses and then some.
In New Zealand, minimum wage is $14.75 NZ. However, it's a more affordable place to live than Australia, so on that salary you can easily cover cost of living as well as save up enough to explore the country.
As far as expensive cities goes, Singapore is at the top of the list. Since there's no minimum wage, it's also hard to know how much you'll be earning. However, since most of the jobs are top-tier in tech or communications, you can expect to earn enough to cover your weekly expenses. If you're interested in exploring, it might be worth saving up a little bit more before departing.
Minimum wage in Ireland is €8.65 and, like New Zealand and Australia, you'll find some areas are more affordable to live than others. Your salary will cover your expenses while there, but you might want to bring extra funds for travel during and after your stay (as well as some leftover funds for when you return home!).
How Long Does it Take to Get a Working Holiday Visa?
Working holiday visas in Australia and New Zealand are very straightforward and people usually receive acceptance in days or even hours.
Singapore's working holiday pass has an estimated processing time of 21 days.
The US-Ireland Working Holiday Agreement and H-1 visa in Korea do not give estimated approval times. Since you must visit a consulate or embassy, or mail in your application, we recommend applying early.
How Can I Meet the Medical Insurance Requirement?
It's a requirement to have medical insurance when traveling to each of these countries on a working holiday visa. Of course, you should have it anyway in case you get sick or injured while traveling abroad.
Some countries, like Australia and New Zealand, might not ask for proof, but it's a good idea to have it just in case. Start your search for travel and medical insurance a few months prior to your departure to ensure that you have plenty of time to find a company and enroll in a plan.
There are several choices out there, but World Nomads is popular. Booking with them usually only takes a matter of minutes online and you can renew your policy abroad, which you'll find a lot of other companies do not allow.
Can I Apply for Working Holiday Visas Outside the U.S.?
This depends on whether or not you need to send your passport away. Technically, you should have your passport on you at all times when traveling abroad, so if a working holiday visa requires you to send it away at any time, then no, you cannot apply from outside the country.
Since you don't have to send your passport away to receive a working holiday visa from Australia and New Zealand, you can apply for the visa outside the U.S. However, if you apply from within these countries while under a tourist visa, you will have to leave the country and return again for the new visa to take effect.
Application for a working holiday visa from Singapore is done via email and your passport doesn't come into to play until you pick up the visa in Singapore, so you can apply from anywhere.
For working holiday programs in Ireland and the Republic of Korea you must apply at a consulate or embassy in the U.S.
How Will I Receive My Visa?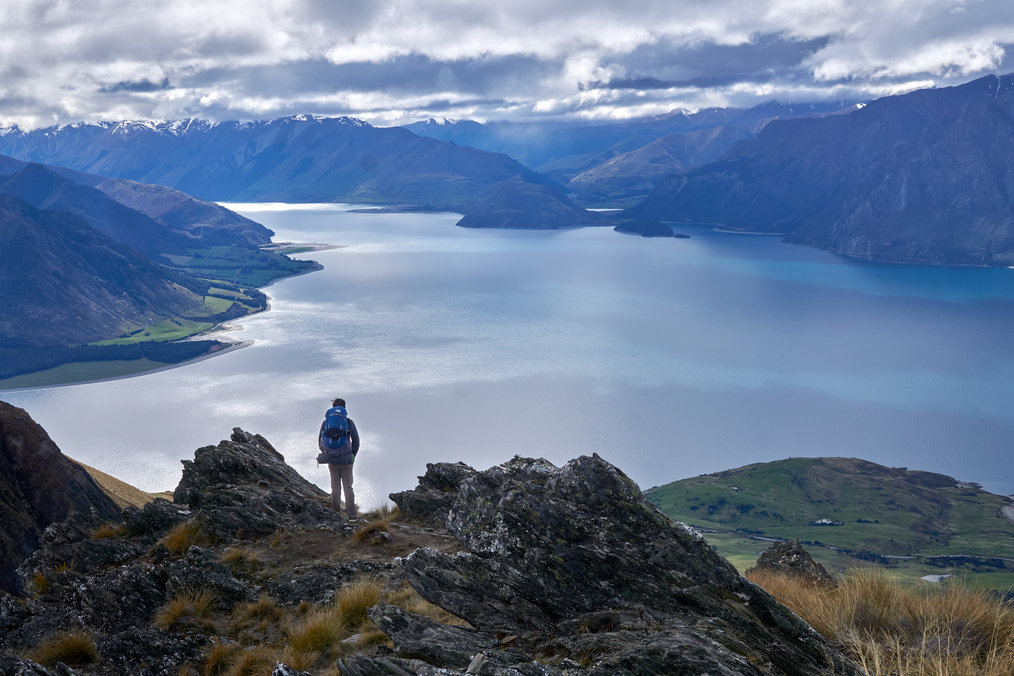 In Australia and New Zealand, you'll receive an electronic visa. This will register with your passport as soon as you are approved, so it doesn't require you to send your passport away or have a visa sticker placed in it. Do print out your approval email to show at immigration and when checking into your flight without a return ticket.
In Singapore, it's not a visa but a pass, and the pick-up process takes place once you're in Singapore. Once you receive your notification of approval and pay the fees, you'll have to schedule an e-appointment to give fingerprints (if required) and pick up your pass at the Employment Pass Center.
Your six-month pass starts as soon as you pick it up and you only have three months to pick up your pass after you receive your notification of approval. As Expat Edna recommends, it would be wise to apply for jobs in Singapore on a visitor visa, then apply for the working holiday pass before starting your job.
Do I Have to Do Anything Extra on Arrival?
Some countries require you to have a tax or alien number, like a social security number, and bank account in the country to legally work and receive funds. Some of these applications can be done online or in person.
In Australia, you'll need to apply for a TFN, in New Zealand an IRD number, and in Ireland a PPS number.
Singapore tends to be more lenient on taxing: you do not need to apply for a tax number there but you will probably have to open a bank account to cash checks or receive direct deposits for your place of work.
After receiving a one of these numbers, you can open a bank account. Ask around to find out what bank best suits your needs or has the best reputation. You'll usually be asked to bring your passport, proof of address and tax or identity number with you.
This process can take a while and some countries require you to get started immediately upon arrival. Since companies cannot pay you without these things, it's worth setting it up right away, so you don't have to worry about waiting to be paid once you do find a job.
How Can I Find a Job on the Working Holiday Visa?
In general, you should treat your job search as you would in the U.S.: prepare a resume for the field you are interested in, send out emails to potential employers, or just arrive and ask for jobs on the spot.
In Australia and New Zealand, you'll find that work in hospitality is most plentiful. While it is possible to find work in other sectors, remember that you can only work for a maximum of six months. This means that any jobs requiring a long-term commitment or contract are out.
Use Gumtree to search for jobs online in Australia and Trade Me to do so in New Zealand. You'll also find a lot of agricultural work available in these countries. Visit Harvest Trail in Australia and Seasonal Work in New Zealand.
Like in Australia and New Zealand, U.S. citizens will find that the majority of work available in Ireland is offered in hospitality. Since the weather in Ireland can change quite drastically from winter to summer, you'll find most of the tourists visit the country in its warmer months. This means more business for the country and more job opportunities for you -- so it would be smart to arrive between May and June. To find job opportunities, use websites like Jobs.ie, look at the classified ads in local newspapers, or just walk around.
The Republic of Korea's job market for US citizens is a bit unusual. Overall, most of the jobs you are going to find will be teaching English. It may be difficult for non-nationals to find work in other areas and near impossible if you do not speak Korean. However, the working holiday visa does not allow US citizens to teach English. And boy, will you earn some big bucks!
There's a certain culture among expats on working holiday visas in most countries. It's a relaxed atmosphere: more about enjoying the experience and taking any jobs that come along rather than making it big in a specific career. However, Singapore is a lot different. According to blogger Expat Edna, who spent six months in the country on the WHP, the job market in Singapore is competitive and "not entry-level friendly".
Unlike other Southeast Asian countries, Singapore is expensive and most people there speak English anyway, so you won't usually find work teaching English. Most available jobs are in banking, IT, law, marketing / communication, and construction. Start your job search in this country long before arriving. Try networking on websites like JobsCentral, JobsDB, Monster SG and Craigslist SG.
What Are the Most Popular Working Holiday Jobs?
Most expats will tell you time and time again that teaching abroad is the easiest and most lucrative job that you can pick up as an American traveling abroad -- though this doesn't really apply to English speaking countries (where you absolutely can teach if you're qualified).
Working holiday visas are the easiest answer for those who want to travel, but either don't have enough money to do so or are worried about their bills at home once abroad.
Other individuals might seek work in the hospitality industry, taking a job as a server in a restaurant or bar, or working the welcome desk at their favorite hostel.
Still others will encourage you to consider au pair'ing, as it gives you not only a chance to break even financially (or save a bit of cash), but also awards you unique insights into the local culture. Do keep in mind, however, that if you want to become an au pair, there are specific au pair visas in even more of the countries than what we've covered here -- such as Sweden and the UK. It's an especially attractive option for people who want to take a working gap year in Europe.
Whatever your goals and ambitions for working abroad, there's bound to be a gig that fits your bill!
Travel Without the Stress!
If you really want to travel the world after college, but are unsure how you will afford it, working holiday visas are the perfect opportunity for you. They allow you to legally work in a foreign place, so you can avoid the stress of not earning money (or doing so illegally).
It's also the perfect opportunity to gain a deeper understanding of a place than you would as a tourist. Since they're only available to people under the age of 30, start planning for your working holiday visa now!