Study Abroad
The 6 Best Scholarships to Study Abroad in France
Make your study abroad dreams a financial reality by applying for scholarships to study in France!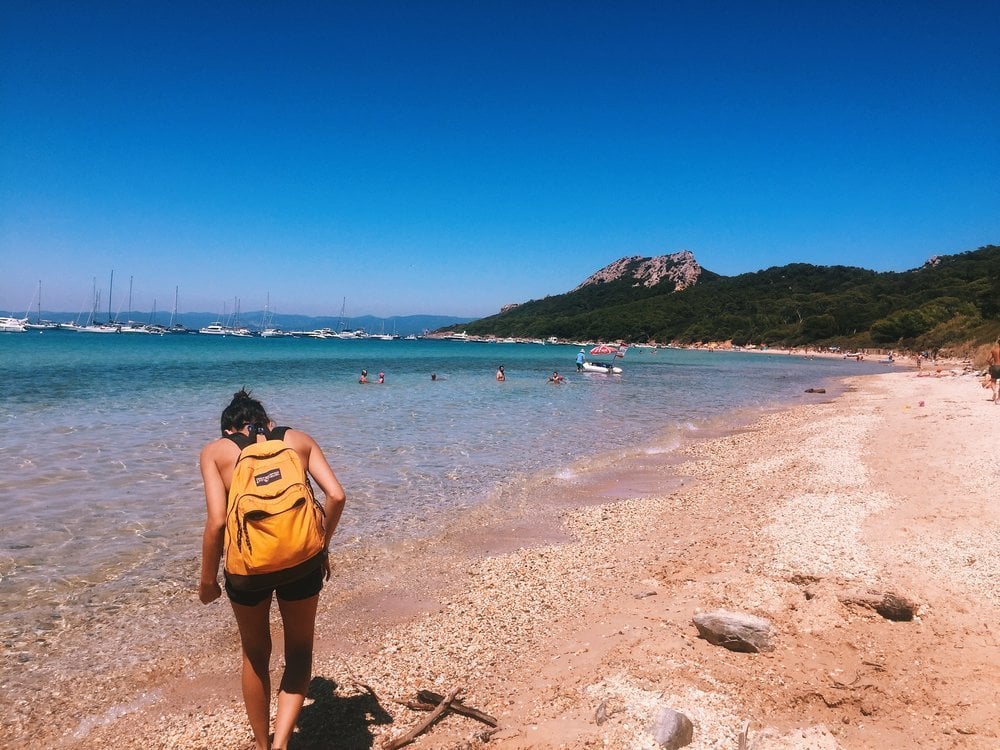 France is a top destination for students from around the world to study abroad. It's home to an array of captivating cities to study and live in and has affordable education so students from all walks of life can have access to it.
In addition to researching creative ways to study in France for free, it's worthwhile to research the selection of scholarships available for study abroad students also. Furthermore, it's important to be aware as you research that much of scholarship funds in France are prioritized for European citizens who are part of the Erasmus exchanges between European countries. They also prioritize certain special skills fields such as engineering and medical students from French-speaking former colonies.
Currently, certain COVID-19 travel restrictions do apply throughout France. Masks are mandatory at all times on public transportation, and a travel certificate attesting to the reason for entering the country is necessary. Some lectures may be available by video only during the pandemic, but acceptance into a university program is reason enough to be allowed into the country as long as you have proper documentation.
So if you are itching to study abroad in France, then strongly consider these options for undergraduate and graduate scholarships.
Scholarships for Undergraduate Students
Scholarships apply to AIFS programs including the French cities of Cannes, Grenoble, and Paris, but if you're enrolled in a program through your school, you can still check with your study abroad coordinator to see if any special AIFS scholarships apply to you.
Campus France
French Ministry of Higher Education & Research
These are French government funds allocated in accordance with social criteria. Most grants go to French nationals BUT some foreigners may qualify, so get those applications in! How, you may ask? For example, if, for tax purposes, your home over the past two years has been France. Other qualifications include being a national of a European Union country or being a national of a European Economic Space country and previously holding a permanent job in France (full or part-time).
Another way to qualify is to prove your degree of integration into French society, such as by the length of time you've already spent studying in France or if you have certain family ties in France. If you've lived continuously in France for 5 years, you could be a qualifier, too.
Scholarships for Graduate Students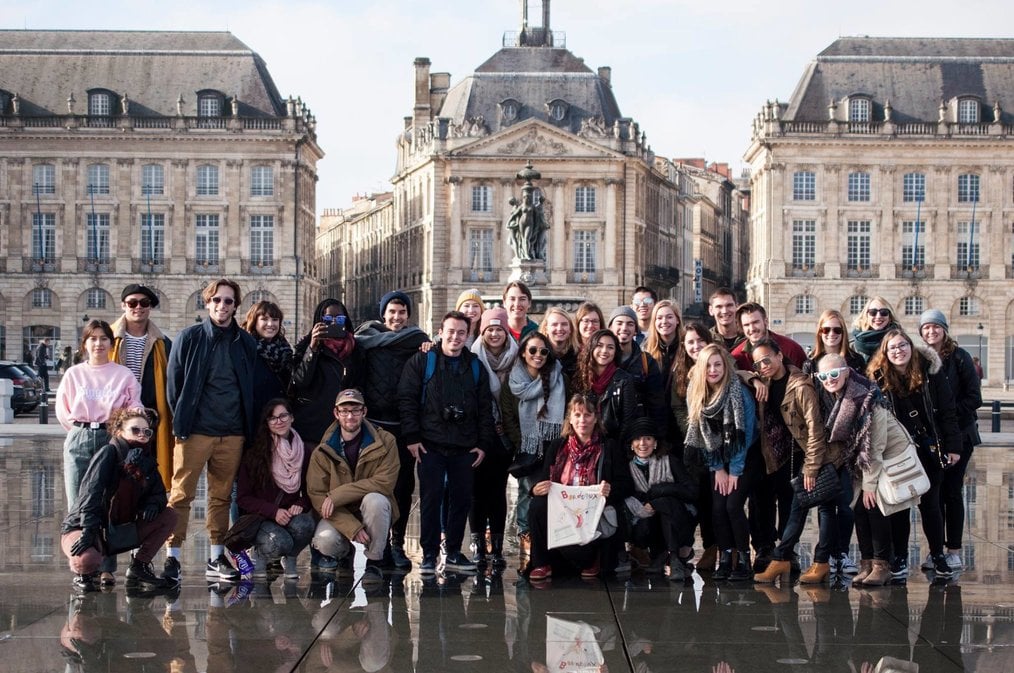 US Department of State
Fulbright Scholarship
While competitive, this prestigious option is for recent college graduates, master- and doctoral-degree candidates, and young professionals with less than five years of work experience. Arts, humanities, and social sciences students may enroll in a graduate degree program (master's or doctoral), or attend courses without seeking a degree. Additional options include conducting research and attending courses, or just conducting research alone.
Requirements:
Applicants must be citizens or nationals of the United States of America at the time of application.
Applicants must meet the language requirements of the award to which they are applying and demonstrate sufficient competency to complete their project and adjust to life in the host country.
Strong preference for those who have not previously held a Fulbright grant.
Preference will be given to applicants whose higher education was undertaken primarily at educational institutions in the United States.
Candidates who have served in the Armed Forces of the United States will be given preference, provided their qualifications are approximately equivalent to those of other candidates.
For most programs, applicants who have had extensive, recent previous foreign experience in the host country are at a competitive disadvantage but are still eligible to apply.
Up to 20 grants are awarded annually and go toward 8 to 10 months of study in France.
Other Resources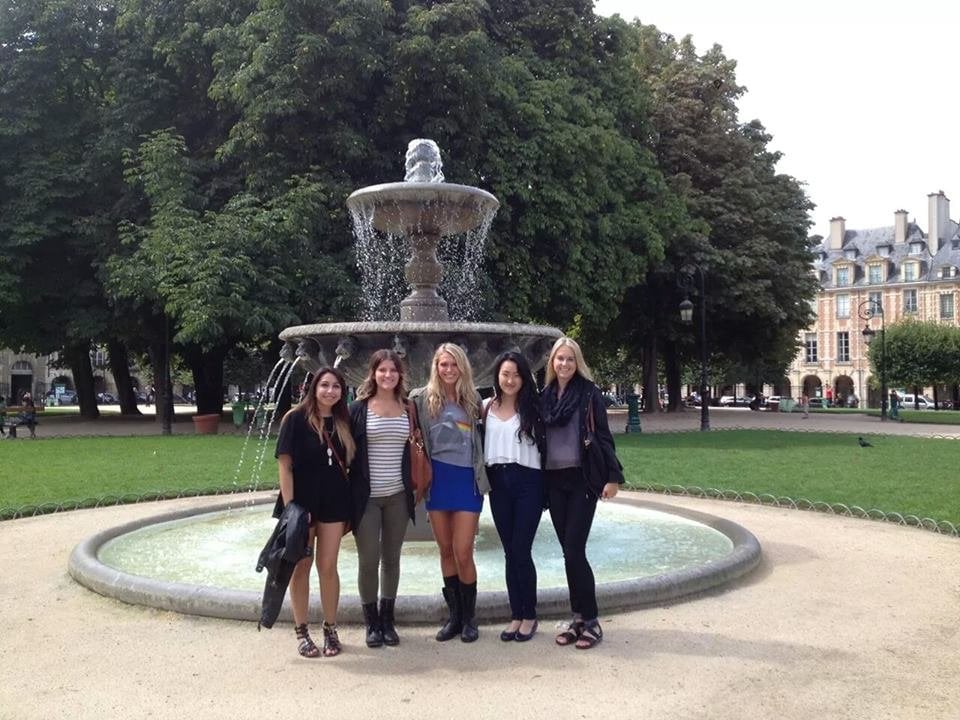 These are additional ways to fund your studies in France, and if you need help looking for options here are some other sites and resources that can really help you figure out your study abroad finances before you jet off to France:
Other Financial Options for Studying in France
If you're unable to land a scholarship opportunity, you still have options. Going through a third-party study abroad program can come with substantial program fees for administrative and academic support during your stay. Some students want or need this added support, but if you think you can go overseas successfully without it, then enroll directly in a French university. Due to the COVID-19 pandemic, certain programs like the Institute for American Universities France have decided to freeze fees for the 2020-2021 and 2021-2022 academic years.
Sounds easy enough, right? Well, first, for direct enrollment, most students must commit to a more long-term program. Think about whether you're going to do a year of undergraduate study or if you're pursuing a master's degree. Also, your home university needs to accept transfer credits from a French university and count the credits towards your major. This process might incur fees, so make sure you do your research! The benefit of earning a master's in France is that your degree will be recognized all over Europe and you won't need to worry about equivalencies at all.
Second, direct enrollment requires an intermediate level (by European Standards) of French, as you'll have to take a standardized French test and earn at least a B1-B2.
Another way to make your study abroad dreams a financial reality is to look into your university's available (if any) foreign exchange program. This could work in your favor as your university financial aid can still be used to cover expenses and you'll pay a monthly tuition to your home university as usual. If you're at more of an affordable state school or if you're already on a generous financial aid package, this might work out très bien.
Last thing! As you browse the best scholarships to study abroad in France, always check the scholarship website to confirm the official deadline and to make sure you have everything you need to qualify/apply.
Bonne chance et bonne voyage!
This article was originally published in April 2018, and it was updated in February 2021.