Study Abroad
Can You Study Abroad in 2022? Here's the Truth
Curious if you can study abroad in 2022? Here's a breakdown of whether or not studying abroad is possible -- and other important info you need to know.
TLDR 👀
Many study abroad programs are running, with continued precautions, in 2022.
China, Japan, and New Zealand, three popular study abroad destinations, are not accepting or limiting international students at their universities until further notice.
Most universities and third-party providers now require participants to be fully vaccinated against COVID-19.
Third-party providers have updated their refund policies to reflect the current climate. Students whose programs are canceled or who withdraw voluntarily before the start date can be reimbursed for program costs.
If you still feel uncomfortable traveling overseas, many dynamic virtual study abroad opportunities are available.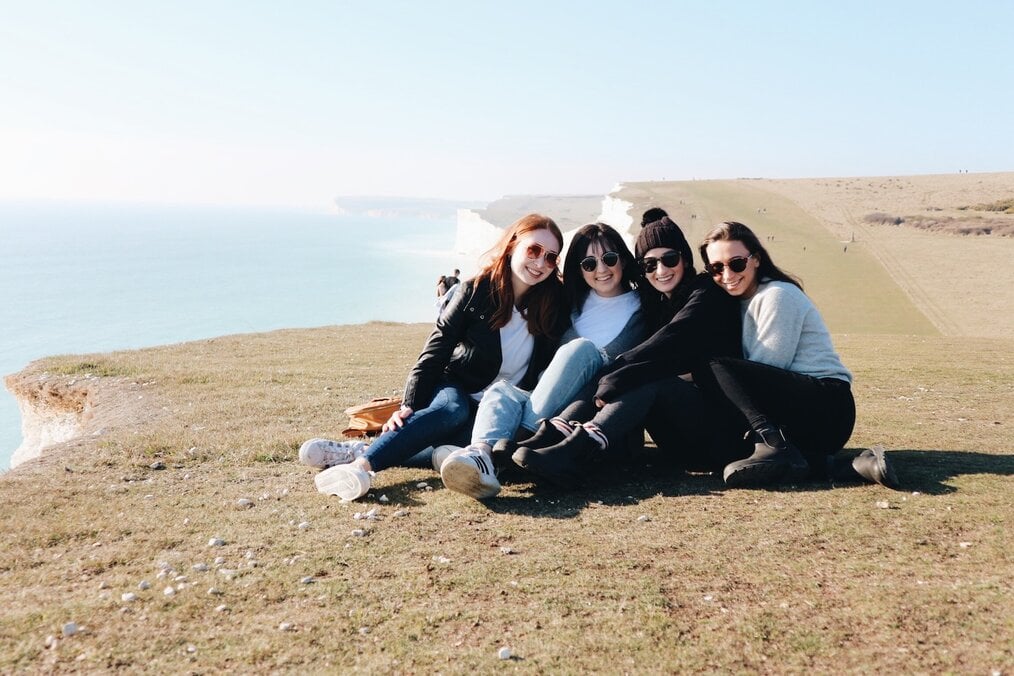 Two years after the pandemic first began, COVID-19 continues to be a shadow looming over our current and future plans. Since 2019, the world has seen shutdowns of universities, workplaces, and in certain places, entire countries. Although we're learning to cope and adjust to the changing landscape, the virus has had the ability to throw us unexpected curveballs.
While the continued spread of COVID-19 variants has halted international travel for many of us, students looking to go overseas can still enroll in programs all across the world. In fact, many countries that closed their borders to tourists earlier in the pandemic remained open to students—with a fair amount of precautions, of course. From Costa Rica to South Africa, Argentina to Vietnam, there's no shortage of offerings for would-be international scholars. Or, if you'd prefer not to limit yourself to just one destination, why not consider furthering your education aboard a floating cabin on the high seas?
If you're worried about the future of your study abroad program, you're not alone. Here's the truth about what we know so far in 2022 and what you might be able to expect for your educational journey abroad this year.
Variants are causing new COVID waves two years on
COVID is a virus and viruses regularly mutate. We've seen this throughout the ongoing pandemic: new variants are being named after letters in the Greek alphabet. Alpha was first documented in September 2020, Beta in May 2020, Gamma in November 2020, Delta in December 2020, and most recently, Omicron in November 2021.
These are not the only mutations that have been identified, however. Flagged as variants of concern, the aforementioned variants have been on the radar because scientists have identified them as being more contagious or more likely to cause more severe disease. It's important to note though that some mutations can make viruses less infectious and/or less virulent.
Viruses are complex and hard to eradicate. We see this with influenza, HIV, and herpes simplex to name a few. There are treatments to suppress viral activity but still no quick fix cures. COVID is no different at the moment. The vaccine is helping to reduce symptoms in those infected but we're still in the early days of scientific understanding of the ways in which COVID can mutate, affect us, spread, and react to existing vaccines. This is why the world is approaching new variants with an abundance of caution.
Some countries still aren't open to international students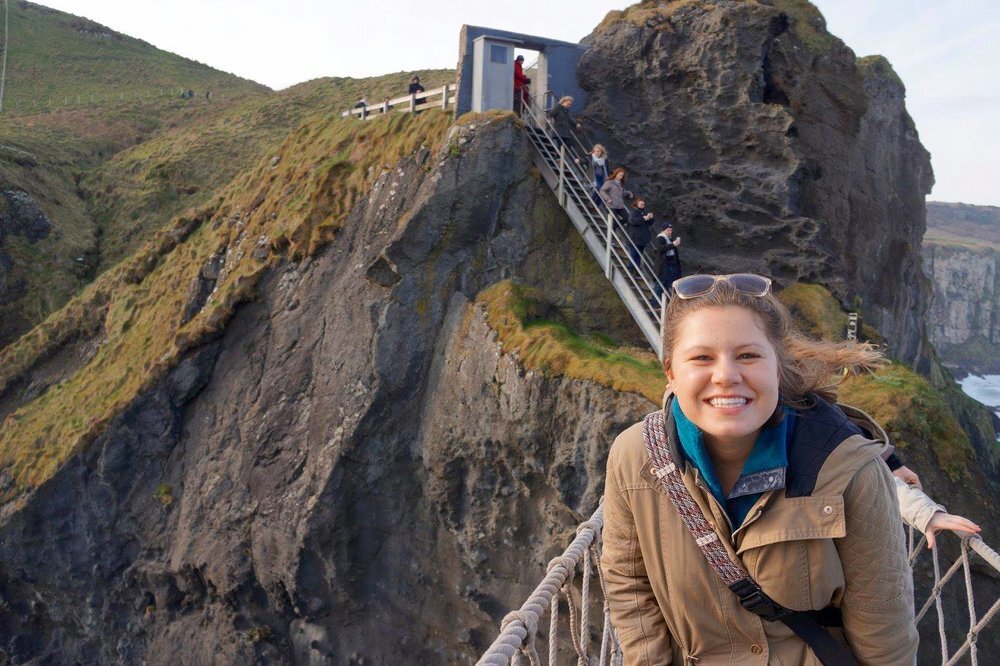 The world's response to the pandemic has varied widely in terms of control methods and success at keeping the curve flat. Whether due to resources available and/or governmental and public action, some countries have managed to minimize infection and death rates better than others. While most of the world has opened back up to tourism, or at the very least to students, some are continuing to clamp down and keep their borders closed.
The following popular study abroad destinations will likely continue to be off-limits throughout 2022:
Despite this, other popular destinations across the EU, UK, and the rest of the globe are accepting students so there are still a ton of options should any of the above countries be among your top choices.
To follow the latest travel updates, consult the US Department of State website.
Universities worldwide continue to take precautions on campus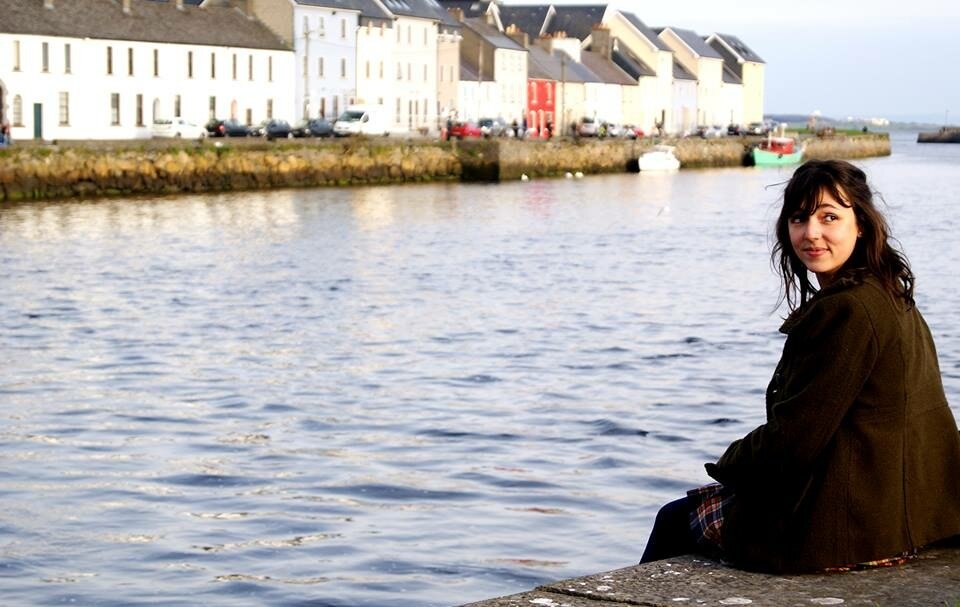 As classes resume this fall, universities across the globe are taking a variety of precautions to protect students, faculty, and staff. These safety measures include socially-distanced lecture halls and classrooms and online classes. While some universities are doing blended learning (online and in-person), others have taken studies completely digital. It is likely that some form of these measures will persist into 2022 and beyond.
The US Centers for Disease Control and Prevention (CDC) has put forth recommendations for college campuses, including dorms and student unions. Similar guidelines can be seen globally as students begin the first fall semester since the pandemic began.
Third-party providers are requiring proof of full vaccination status
The majority of program providers have vaccine requirements. Participants are expected to be fully vaccinated prior to beginning their study abroad experience. Regarding booster shots, students should follow the protocol laid out by the destination country. Generally, universities running an exchange or faculty-led programs also require students to be up-to-date on their COVID-19 vaccines.
Students claiming an exemption from vaccination due to medical or religious reasons will need to consult with their program. Some countries may not grant entry to unvaccinated travelers while others will simply require a negative PCR test prior to arrival.
What you can do to stay healthy abroad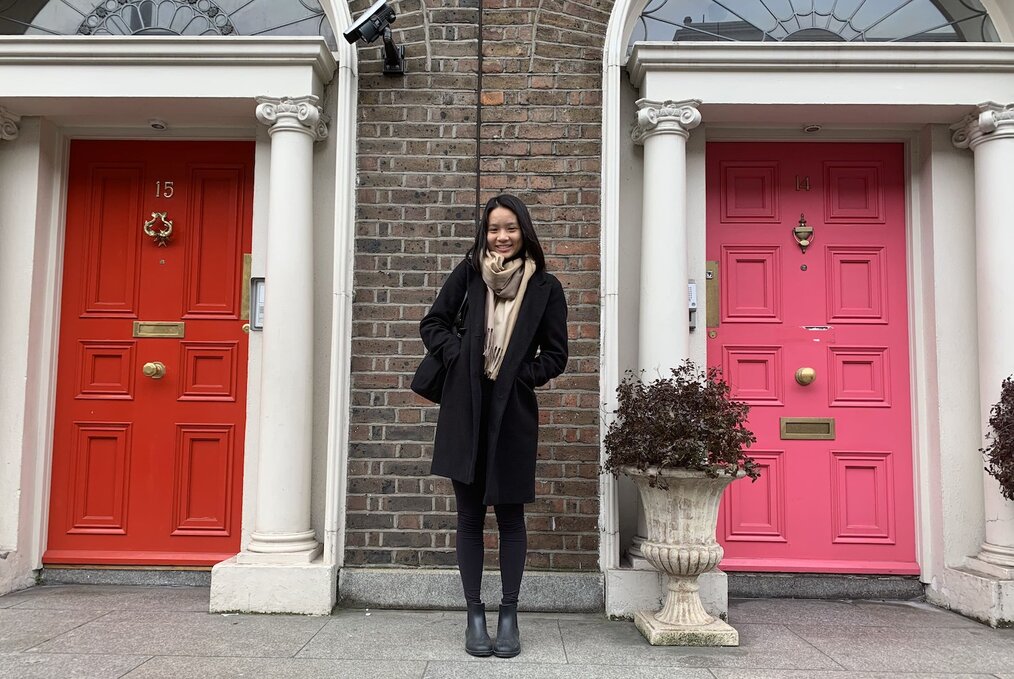 After two years of hearing nonstop news, you probably feel like a COVID prevention expert. Although precautions largely remain the same, it's still good to know what the best practices are.
Health guidelines such as wearing a mask (that covers your mouth AND nose!) in public spaces, exercising proper hand hygiene, avoiding large gatherings, and maintaining a safe distance of 6 feet are still recommended. With over-the-counter antigen tests in pharmacies, it has become even easier to test at home if you have symptoms. Isolation times and procedures now vary by country so consult your local health authority to make sure you quarantine for the proper amount of time should you test positive.
The COVID-19 vaccine is now widely available free of charge across the US and as mentioned above, is a requirement for participation in most study abroad programs.
For up-to-date health information, you can consult the following websites:
What to do in the event of program cancellations
Given the uncertainty of the current world climate, prospective students should monitor the situation in their destination country and maintain contact with their program provider or university. Cancellations either on the part of the provider or the student could happen and it's good to be prepared.
If studying abroad through a third-party provider, check with your program before enrolling to understand their refund policy. Some companies have implemented more generous rules to accommodate the changing situation abroad. For example, IES Abroad offers full refunds to students whose programs have been canceled or for those who withdraw before the published arrival date. CIEE also allows students to receive a full refund up until the day of departure or to change their study program to an equivalent program for the same semester or the next available term.
Staying in touch with your university study abroad office or program provider will help you stay on top of updates or policy changes. It's also important to know that visa processing times may be taking longer than usual for many destinations. As soon as you are given the green light by your university or program provider, it's wise to get started on the process. Visa applications should be made well in advance of departure to avoid delays and disappointment.
Virtual study abroad alternatives
Virtual study abroad options exploded during the pandemic but it's clear they're here to stay even as the international education situation stabilizes. Virtual study abroad allows students to experience a foreign university experience without the travel. For students who can't travel or prefer not to at this time, online programs are a great way to participate in studying abroad without boarding a plane.
Nowadays, global classrooms are about more than just watching a lecture from your computer. Virtual study abroad programs include cultural exchanges and opportunities to interact and learn from a diverse group of classmates from all around the world. They may integrate language learning or experiential projects or internships. You definitely won't be bored with an online study abroad experience.
Explore virtual study abroad programs
Here's the bottom line
Most universities are welcoming international students in 2022. However, the availability of study abroad programs depends on your university or private program provider. For programs that will go ahead this year, flexibility and an open mind are key as guidance and recommendations can change in an instant.
Despite the uncertainty, it's important to remember that although certain precautions are in place and the way students are studying has changed, classes continue to be held across the world. COVID-19 may have thrown a wrench in your study abroad plans over the past two years but things are looking up for 2022 and beyond!