Study Abroad
Should You Study Abroad in Australia or New Zealand?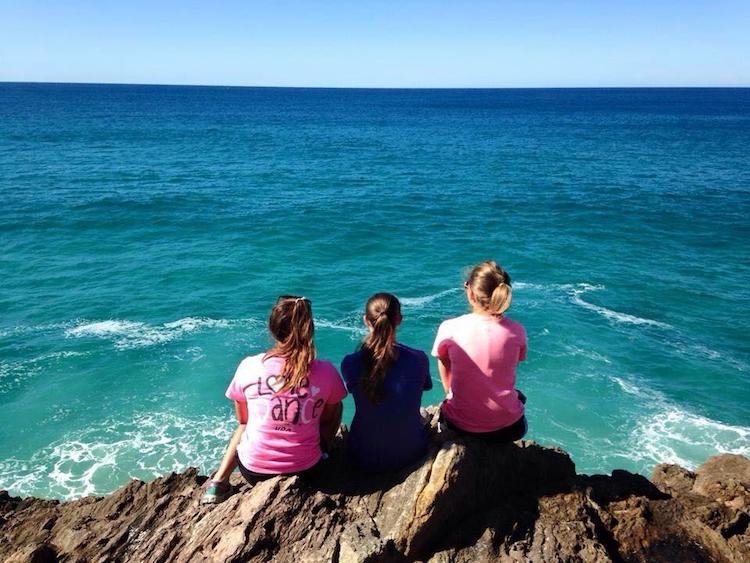 Part of the fun of preparing to study abroad is figuring out where you want to go! There are an overwhelming amount of options and information.
If you know you want to study abroad in the Southern Hemisphere but still want to be in an English speaking country, you'll have to choose between a study abroad program in Australia or New Zealand. Both countries are among the top study abroad destinations for students around the world. Where you go will ultimately depend on what you are looking for in an overall experience.
For some, it's the appeal of wild, natural landscapes. Others are seeking beautiful beaches near cosmopolitan cafes in the heart of a buzzing city. Not sure which is right for you? Have no fear! We're here to help you decide which of the countries is calling your name.
As someone who studied abroad in New Zealand, so I know first-hand of the many adventures waiting for you in that country. My study abroad experience left me deeply in love with the culture, the landscapes, and the people of the new place I found myself studying in. By studying abroad in New Zealand, I made lifelong friends and found a new home for myself. Finding the right country to study abroad in will ensure you have a positive once-in-a-lifetime experience.
1. Cost of Living in Australia vs New Zealand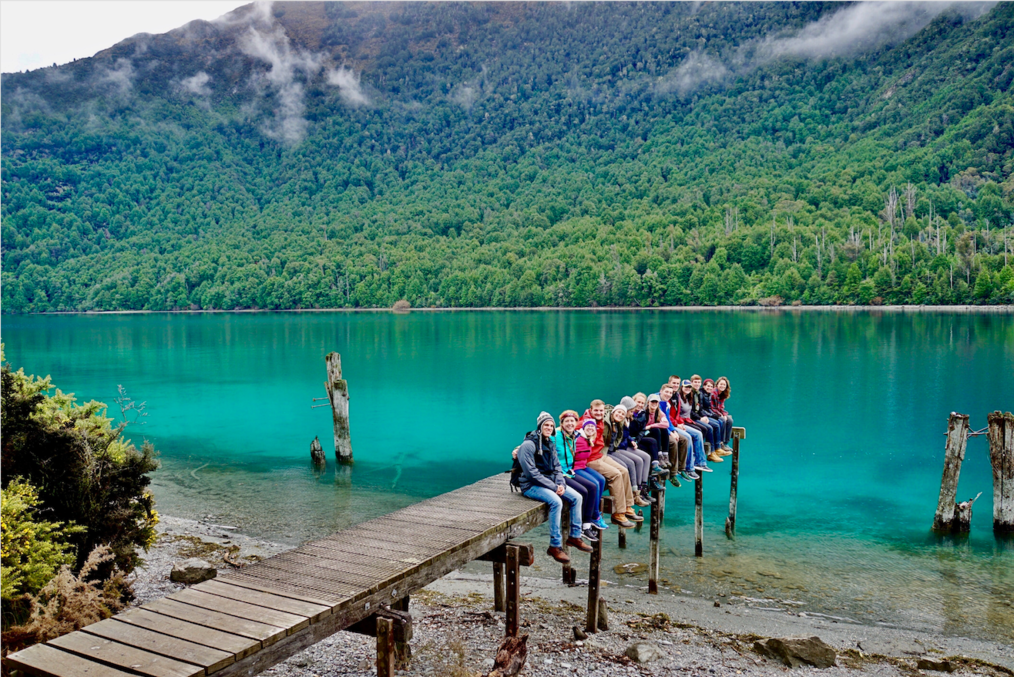 Living on any island is, unfortunately, often more expensive since most things need to be imported. Fear not! There are plenty of budget activities, scholarship programs, and tricks to making either destination more affordable.
Sydney consistently ranks on lists of the most expensive cities in the world. Melbourne, the hipster capital of Australia, is also high on the list of costly places to live. However, like many cities, there are free and affordable things to do in your free-time while studying abroad.
Currently, the Australian dollar is stronger than the New Zealand dollar. As of publishing this, 1 Australian dollar is worth $0.72 U.S. dollars, while 1 New Zealand dollar is worth $0.68 U.S. dollars. While retail prices tend to be similar, you'll notice a shocking difference when you eat out or grab a drink with your new friends. A meal at a restaurant will set you back at least $15-20 in the Southern Hemisphere, and a beer from a pub will make your wallet scream, costing around $10 per pint.
The Australian Government suggests students studying abroad for a full year in Australian cities come with $18,000 (USD) to cover minimum living costs. That amount excludes tuition, fees, and flights to and from Australia. That figure is the estimated minimum needed to pay for rent, transportation within the city, food, daily expenses, and a little money for free-time activities and fun with the new friends you'll no doubt make during your time studying. Basically, $18,000 will work for you if you are a great budgeter.
Compare that figure to the cost of studying abroad in New Zealand, and New Zealand is slightly less expensive. Some websites estimate international student costs for a year in New Zealand $13,000 (USD). New Zealand Immigration advises students to have $15,000 (USD; $13,000 for living expenses and $2,000 for flights or emergency airfare).
Because Australian universities are primarily located in large metropolitan areas, the cost of living for students can easily inflate. Making friends inevitably means going out for drinks, taking advantage of the nightlife, and trying new restaurants. In New Zealand, while Auckland and Wellington offer great study abroad programs in their respective cityscapes, the country also has more budget-friendly options like Palmerston North and Hamilton, which are only 1-2 hours outside of the big cities and have lower costs of living.
New Zealand is by no means the optimal place to study and live if you're a student, as the cost of living is relatively high. However, it ranks lower than Australia's cities in terms of cost of living. All in all, New Zealand is a bit more affordable for those with particularly tight budgets.
2. Travel Opportunities in New Zealand vs Australia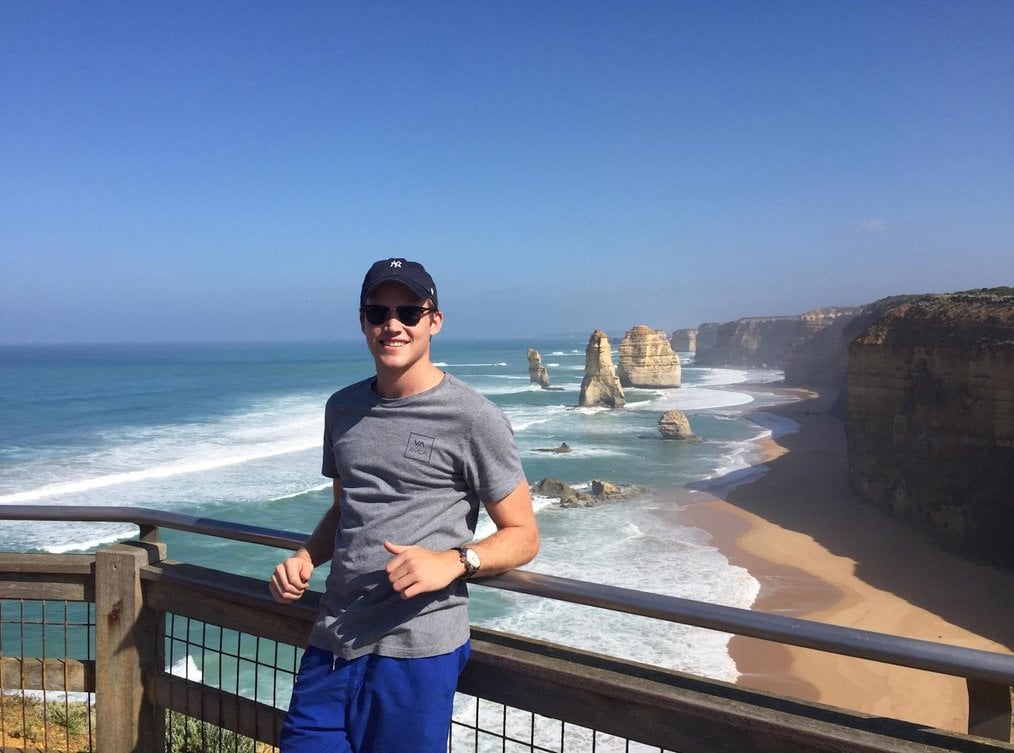 It's very common for international students to rent camper vans and travel during mid-term breaks and bank holidays while studying abroad in either of the two countries. Those who want to see as much of a country as possible will need to adjust their budget and flights accordingly.
Students looking at traveling across Australia should take note of its size. Australia is 29 times the size of New Zealand. A country that huge takes more time, more money, and more planning to travel in its entirety. The payoff, however, is spectacular views, untouched beaches, and sweeping natural landscapes.
New Zealand is much smaller, which means you'll have better odds of seeing more of the country as a whole in a shorter amount of time. However, it surprises most people to know that flying to the South Island of New Zealand from the North Island often costs more than flying over to Australia!
3. Educational Systems in Australia vs New Zealand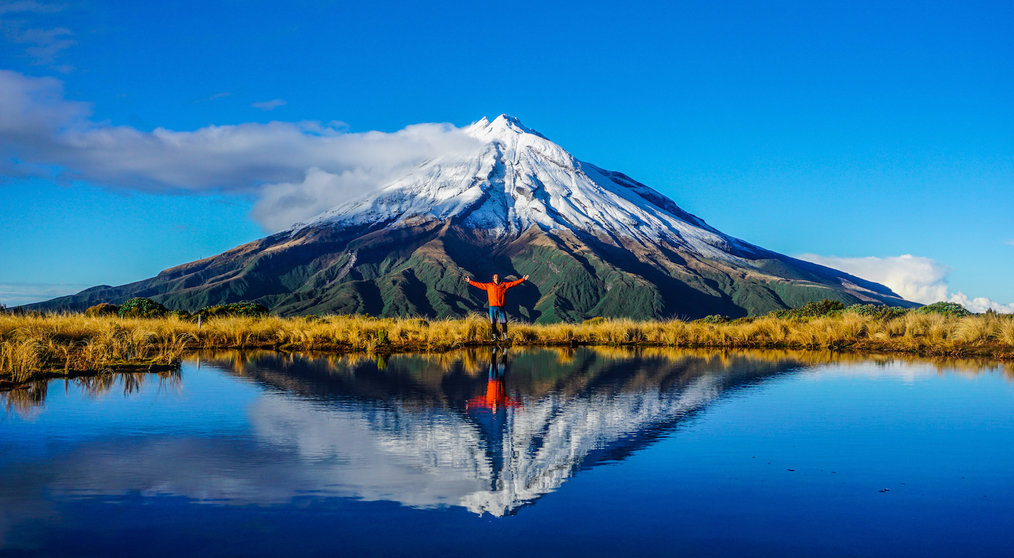 New Zealanders are known for their incredible hospitality. There is a definite sense of community on the little island, and people tend to look out for one another. This translates into the classroom environment, which tends to be casual. So much so that students are commonly found attending lectures in their bare feet!
Australian universities are larger and serve a greater number of students. The learning atmospheres at these campuses are vastly multicultural. While Australia also offers its students a laid back vibe, it isn't quite casual enough to forget your shoes.
If you choose a university in a smaller Kiwi town, your campus will be in one general location. Auckland and Wellington's universities are spread throughout the city. Australia's city-based universities make studying feel less classroom-centered and more city-focused. Study breaks in between classes can be spent in city cafes or lounging in the botanical gardens across the road from skyscrapers. Similarly to Auckland and Wellington campuses, universities in Melbourne and Sydney are also mixed amongst the city streets.
4. Climate & Weather in New Zealand s Australia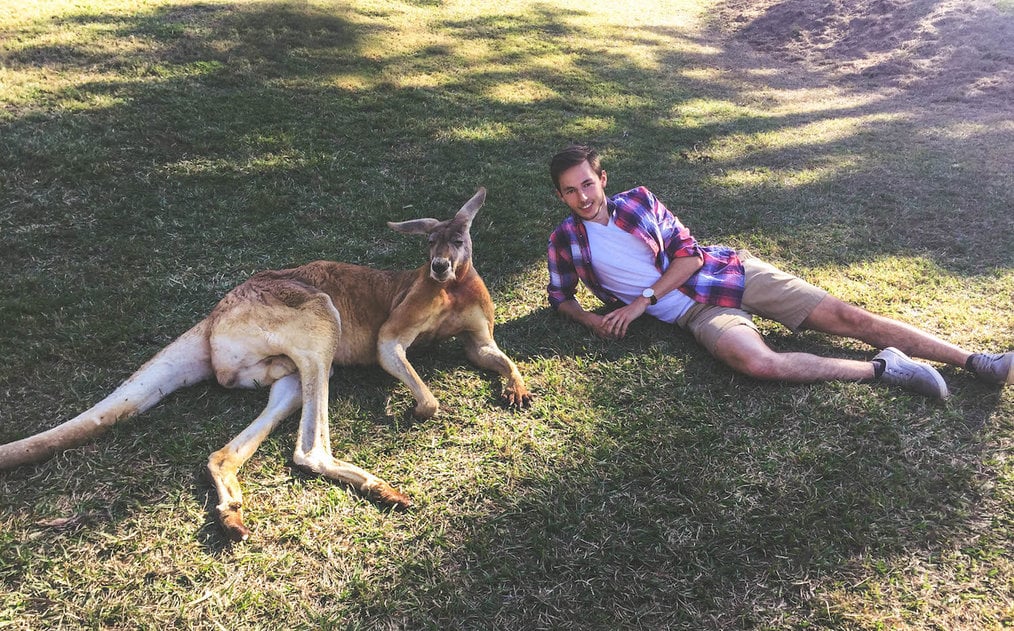 New Zealand is, overall, much greener and mountainous than Australia. It's famous fjords and glaciers are prime examples of the picturesque landscapes that people travel across the globe to see firsthand. New Zealand has a maritime climate, which means its weather is affected mostly by ocean conditions.
Australia's continental climate makes its weather more self-regulated. Australia is warmer than New Zealand with an average summer temperature of 30°C. New Zealand's average summer temperature varies from 20 to 25°C. New Zealand's higher altitude regions get regular snow, while Australia only experiences snow in the high mountains.
Put most simply: Australia is hot and dry while New Zealand is wet and lush.
5. Extracurriculars in Australia vs New Zealand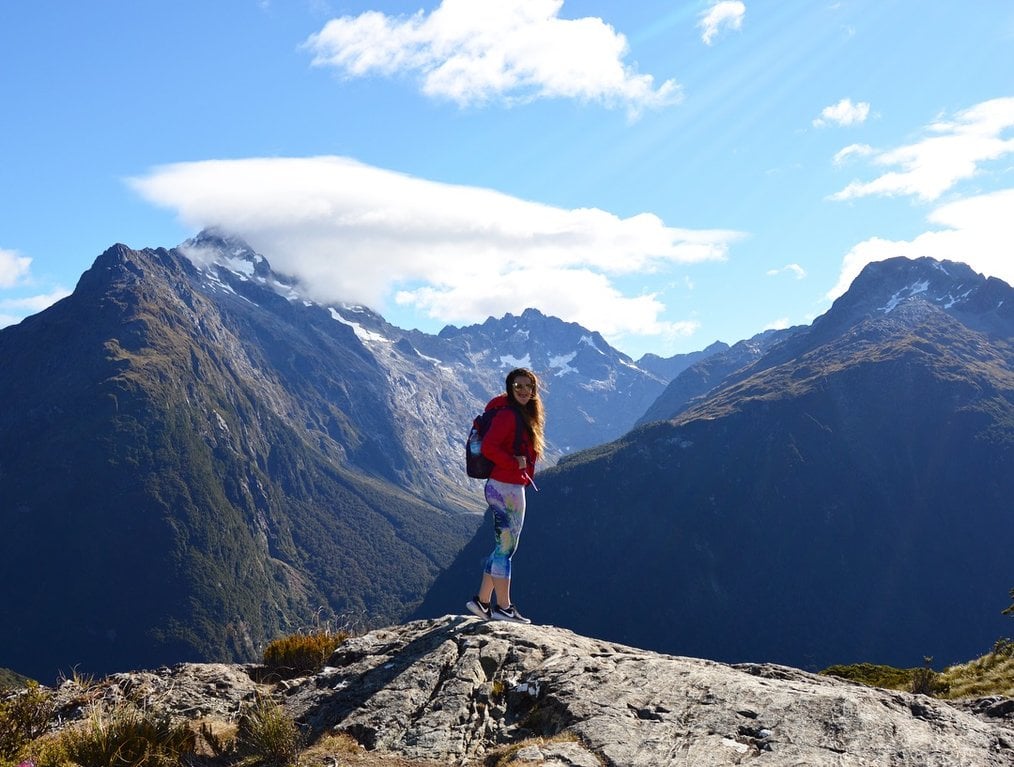 New Zealand's cities are smaller and the country as a whole has a more casual feel to it thanks in large part to its major agricultural industry and protected national parks. Study abroad students here can really soak in Mother Nature at her finest. Bungy jumping into a canyon, skydiving over the mountains of Queenstown, and glacial hiking are the kind of adrenaline adventures waiting to be had on this little island at the bottom of the world. New Zealand is also a nation of sports-loving individuals. Rugby is king here (go, All Blacks!), but, depending on what season you're studying abroad in, you might have the opportunity to catch a cricket match or football (soccer) game.
It's no secret that both New Zealand and Australia have some of the most stunning landscapes in the world. However, out of the two, it's New Zealand that is known around the globe as the adventure travel capital of the world! From the rustic mountains of the South Island to the glow worm caves and famous trekking of the North Island, New Zealand will keep any nature enthusiast occupied every spare weekend they have while studying.
Australia offers a milder dose of nature. There are beautiful coastal walks, stunning sandy beaches, and botanical gardens even within city limits. However, most study abroad programs in Australia are located where nature has been more finely manicured. Studying abroad here will likely offer more cosmopolitan adventures. Art exhibits, aquariums, and famous architecture will keep you on your feet exploring every spare minute you have.
Australia offers a more urban experience. Because Australia has a larger population with bigger cities, students have no problem finding busy bars and trendy nightclubs. New Zealand still has cosmopolitan appeal even if it's on a smaller scale. Cities like Auckland and Wellington have an abundance of hip coffee shops, quirky eateries, and fun pubs.
How Do You Choose Between Studying in Australia or New Zealand?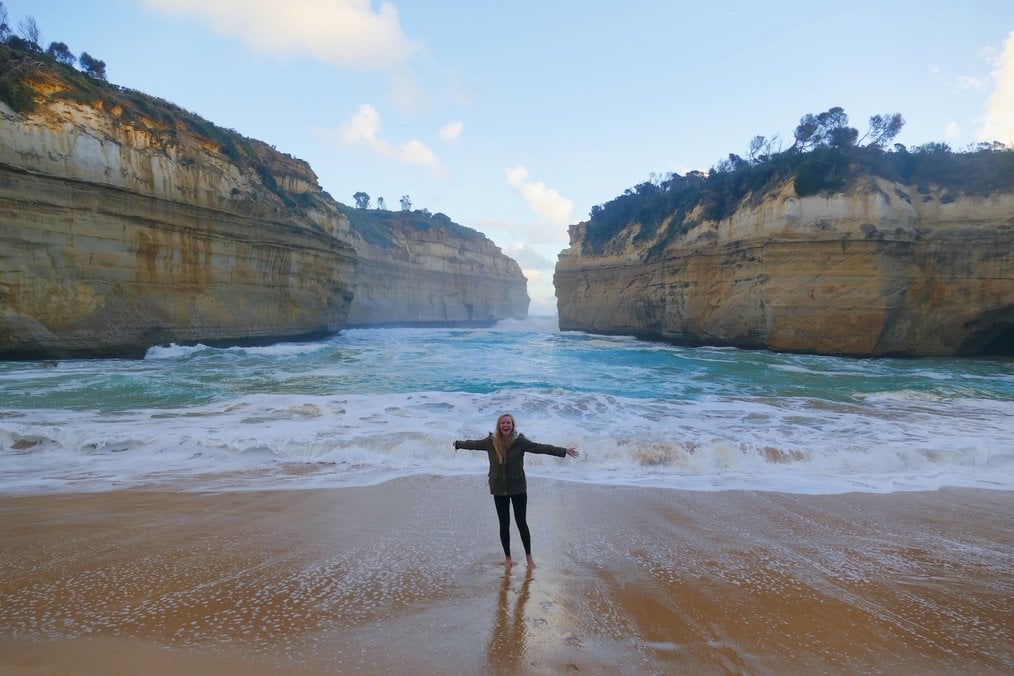 Studying abroad in Australia is the right option for those who want to live in an energetic city with a hot and dry climate and plenty of beaches. It's also a better option for those with a little more cash to spend. Australia is also highly industrialized and has a variety of vibrant cities to study in for those more suited to big city life.
New Zealand is the better option for those looking for a casual learning experience. It's the ultimate location for those who yearn to be surrounded by stunning natural landscapes in a climate where the weather changes from hour to hour. If you are on a tighter budget but still looking for outdoor adventures, New Zealand is the best choice.
Both destinations are in high demand for adventurous study abroad students. Despite each destination's different climate, cost, and free-time activities, Australia and New Zealand both have reputations for making people who study abroad fall in love with all they have to offer. You won't lose, no matter where you choose to study. New Zealand or Australia: either way you're sure to have a once-in-a-lifetime experience!