Study Abroad
How Much Does it Cost to Study Abroad in Italy?
Italy, known for its food, art, and architecture, is a fantastic study abroad destination. Check out our overview of the costs associated with studying abroad in Italy to start planning your semester overseas!
TLDR 👀
Depending on your level of independence, you can save money studying through direct enrollment when compared with a third-party provider.
Make sure to include insurance, housing, transportation, and fun money in your budget while studying in Italy.
If you want to earn some extra cash while studying abroad, students in Italy are eligible to work up to 20 hours a week.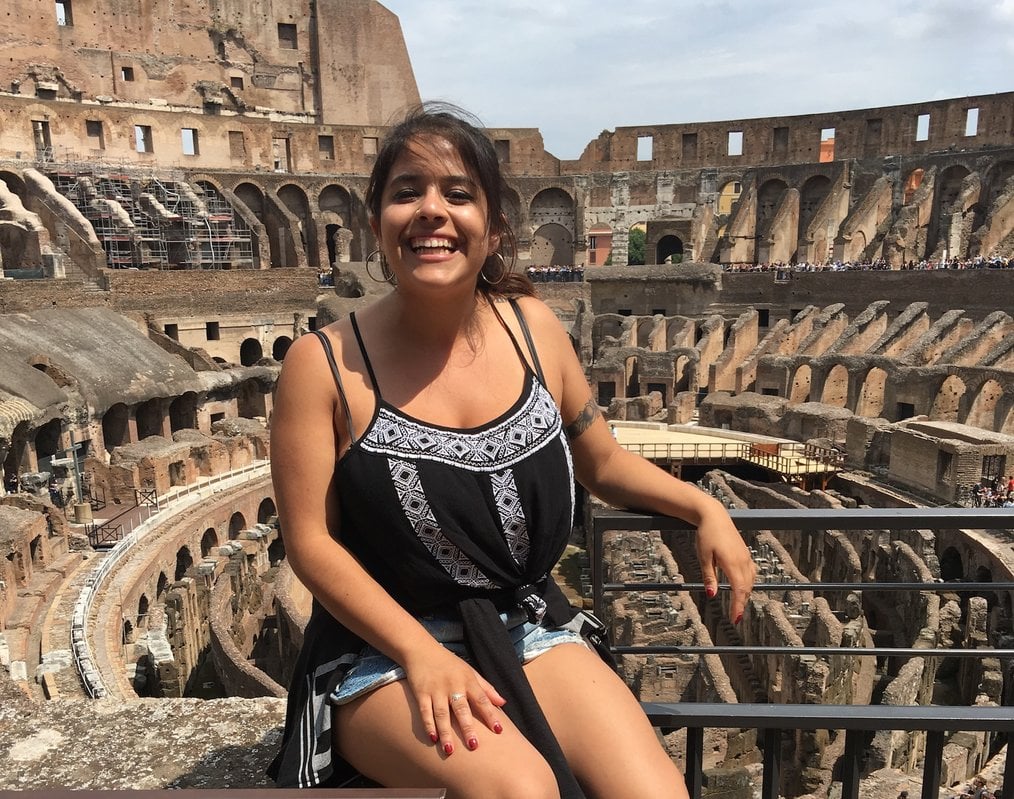 If you are dreaming of spending a summer, year, or semester studying in Italy, you would probably rather think about the museums and towns you want to visit, and the meals that you'd like to eat, instead of how much it's going to cost to pay tuition and rent, and buy groceries.
However, having a budget is the best way to understand how you'll mix the good stuff with paying for the necessities. It may seem daunting to start thinking about finances for your time abroad now, but as I learned from experience (you really don't want to find yourself in a situation where your diet is mostly pasta), it'll be worth it later.
Average tuition cost for a semester abroad in Italy
Your largest expense while abroad in Italy could be your tuition, depending on the school you choose and whether it's through an Italian university or a private program. You could enroll at the University of Pisa for $2,710, but opt for CET's Art and Italian Studies program in Siena and you could be paying $19,990 for tuition alone.
If you aren't sure if direct enrollment through a university or going through a program provider is the best fit for you -- keep in mind that studying at an Italian university will likely require you to already be somewhat proficient in the language -- take a look at this guide to learn the difference. I decided to go with a private program during my time studying in Florence because it was the best fit for my language skills.
Here's a breakdown of the numbers for a few programs and universities, to help you research how much your time abroad may cost:
Tuition for a semester of direct enrollment study abroad at:
Tuition for a semester of study abroad through a third-party provider:
The average cost of living in Italy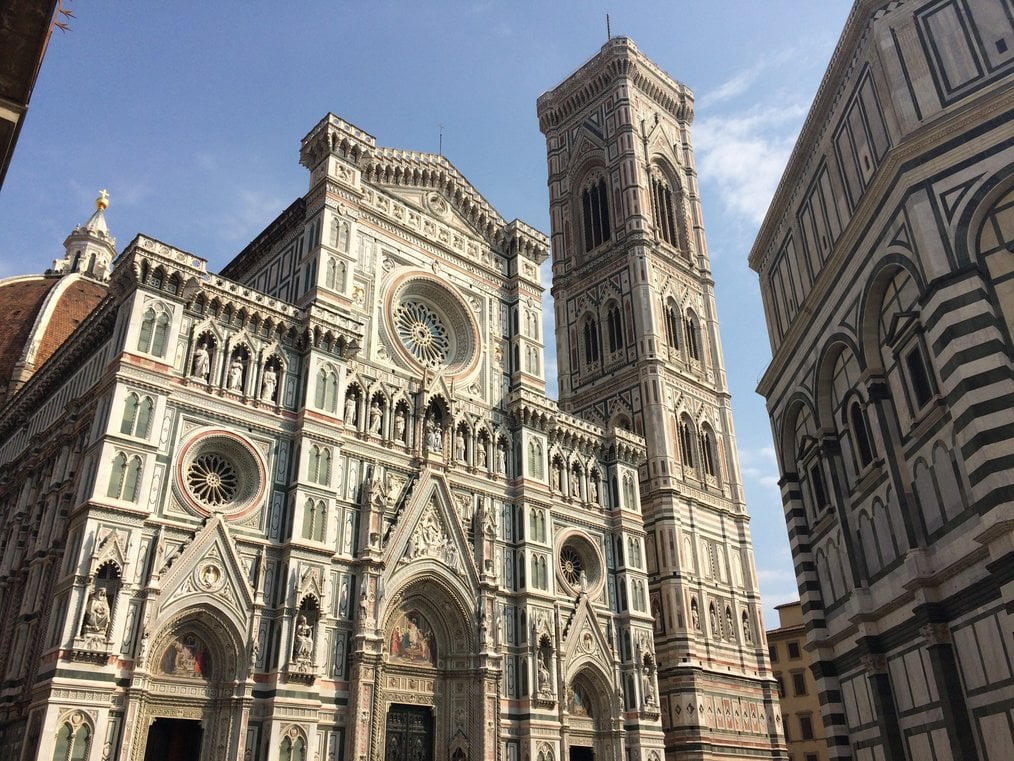 Living expenses will make up another large chunk of your budget during your time in Italy, and that cost will vary depending on the city or town that you choose. If you pick the country's largest and most expensive cities -- Rome and Milan -- you'll be spending more on housing, food, and entertainment than you would in smaller ones like Siena or Pisa. If you decide to live with a host family, your food expenses might be lower with meals often included (and you'll get extra Italian practice), while if you live in a student apartment, as I did, you may find you spend more on restaurant meals and buying groceries. To get a better idea of how much a room in an apartment may cost, you can browse rooms on Uniplaces.
Here's an average breakdown for the cost of living in Italy.
EXPENSE
ESTIMATED COST
Meals

$18 - inexpensive meal
$65 - date at a mid-range restaurant
$65 - average weekly grocery bill

Monthly rent
$474 - $1,289 for a one-bedroom apartment in the city center
Utilities
$118 - $335 per month
Cell phone
$30 per month
Local transportation
Monthly Pass: $41
Personal expenses

Pair of jeans: $89
Beer at a pub: $5 (wine is cheaper)
Cappuccino: $1.65
Movie ticket: $10
Theater ticket: $35

Total
Depending on how often you travel and eat at restaurants, and where you are living, budget around $4,500 on the low end, to up to $7,000 on the high end, for your expenses during a semester in Italy.
Source:
Numbeo Italy.
Average airfare & travel costs
Of course, you'll need to factor in how you'll get there. Flying from the United States to Rome round-trip can range from $400 to $1,700.
If you are traveling from the West Coast or Midwest you'll probably spend more than if you start your journey on the East Coast. If your program is in a city with a smaller airport -- like Florence or Milan -- ticket prices may be higher and include more connections.
Another option is to take a train (but only if you don't overload yourself with luggage, because you'll need to carry everything on and off the train) from the airport in Rome, to the city where you are studying, or some programs may have a shuttle service.
Other costs to consider while studying in Italy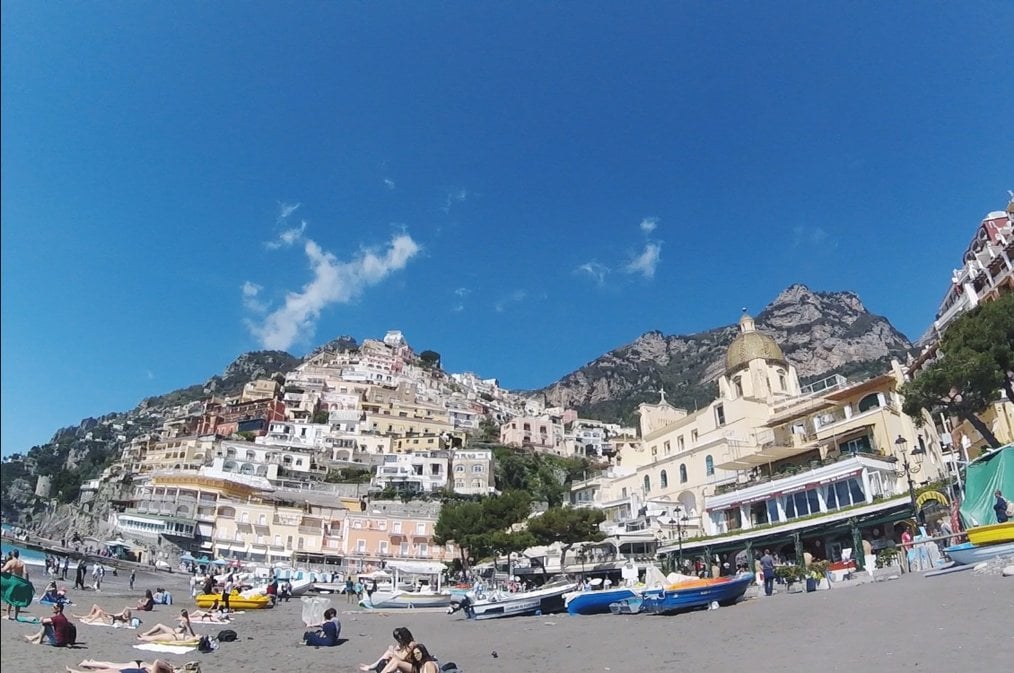 Travel and living expenses aren't the only costs while abroad, you'll also need to make sure your health is covered. No matter which program you choose, you will need to show proof of medical insurance. It's a good idea to research health insurance options in advance, because, if you are studying for more than a semester and need a visa, you'll need to show proof of insurance as part of your application. Check with your current provider to see about coverage while you are abroad, and whether or not there are extra fees.
It's also smart to consider travel insurance, through a company like World Nomads, to cover unforeseen circumstances -- like an emergency evacuation, major flight delays, or (don't be alarmed, it's better to be prepared) getting robbed. Travel insurance could run about $400 for a semester depending on the provider, your age, and the type of coverage that's best for you.
With insurance in your back pocket, it's time to have some fun and explore!
While you are in Italy, weekends are a great time to get out and see the country. With high-speed trains, traveling between cities is fast and easy. A round-trip ticket from Rome to Florence could cost up to $100 depending on how far in advance you purchase it, but you can also find deals like traveling from Florence to Cinque Terre in under two hours for about $40. For a long-weekend or Spring Break, you have the convenience of budget airlines, to fly to nearby countries.
Related: The Best Day & Weekend Trips for Study Abroad in Italy
Of course, there's always shopping, trying new restaurants, and going out to museums, concerts, and other social activities. How much you spend on those experiences will depend on your personal preferences. When I studied in Florence, almost all of my money beyond the necessities went to travel -- during my semester abroad and for a few months afterward -- but there were others on my program who went on shopping sprees or saved up to dine at the city's finest restaurants.
A pro-tip is that if you are in Italy on a student visa you can work up to 20 hours a week, which means if you have the skills, tutoring in English is one way to make some extra cash to spend on a last-minute ticket to Morocco or that leather jacket that you are lusting after. Check out this article for more ideas for studying abroad on a budget.
No matter how much you have to spend, with some research and strategic planning, you are sure to have a memorable experience studying abroad in Italy.
This article was originally published in October 2016 and updated in September 2021
Explore study abroad programs in Italy