How to Study and Intern Abroad at the Same Time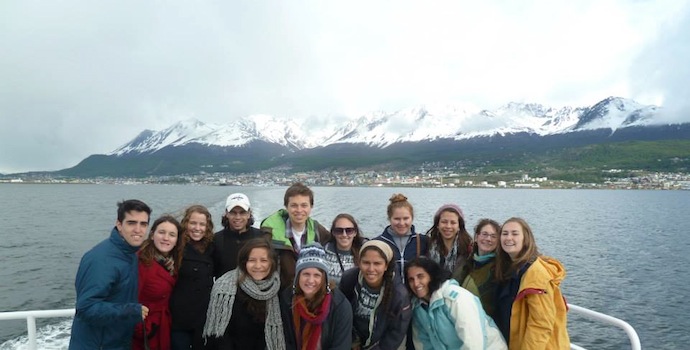 Updated: 3/20/2014
More and more students are asking themselves whether they should study abroad or intern abroad. There are tons of reasons to intern abroad, and it is becoming a more and more beneficial way to gain practical international experience and set yourself apart from other students who have gone abroad. However, most students want to spend a significant time abroad and may find it difficult to sacrifice an entire semester to go abroad only for an internship, since it may not earn them enough college credit to equal a semester's worth of classes.
But have no fear, you don't have to choose! Indeed, you can do both! It may seem nearly impossible or far too much to take on, but I promise you it can be done and done well. Read on, my friends, and discover the numerous ways you can study and intern abroad at the same time.
Quick Tips For Making an Internship Work While Studying Abroad
Be flexible. Studying and interning abroad could cause some major scheduling conflicts, especially if you end up finding the internship on your own. To make it work, you may have to give up a class you really wanted to take, or do some tricky negotiating with your internship host.
Be legal! There's a fine line between interning and working abroad. In some countries, if you are getting paid you might be breaking the law. (Heck, in some countries if you are doing the work without getting paid, you could be breaking the law!) Make sure you are following the rules and not overstepping your visa.
Don't just settle. Of course, internship's are not always going to be glorious and awe-inspiring, but you also shouldn't be getting taken advantage of. If you're going to spending so much of your precious time abroad doing an internship, make sure it's worth your while. You should be gaining some value from the experience.
Immerse yourself. Part of the value of an international internship is working in another culture. Really delve into your workplace and form connections with people. (You never know when those connections might come in handy!) Don't slack on your language skills. Develop yourself personally and professionally. One of the great things about an internship abroad is that it will probably be an even better opportunity for you to really glimpse into the local culture and experience real local customs. Make the most of it!
Reflect on your progress. When all is said and done, your international internship experience is only as good as you can sell it! You need to be able to understand what you learned and how you developed. From soft skills to solid accomplishments, track how you progressed and be able to say it - in your resume, in interviews, etc.
How to Get an Internship While Studying Abroad
Now that you know how you can juggle both an internship and studying abroad at the same time, follow our tips for finding that internship to make your dream into a reality!
Find a program provider that offers both
As international internships become more popular and in-demand, many program providers have taken notice and built additional internship options into their programs. You can now do an internship in conjunction with your studies with barely any extra effort on your part.
While this is by far the easiest option, it may not always work out for you. This option may not be available from any program providers in the country or city you want to go to. Or, they may not be able to find an internship that fits your interests. Of course, there is also the cost factor - most program providers will probably charge a premium for this extra service. Some example providers who offer these types of programs are Globalinks Learning Abroad, CIEE, and Panrimo.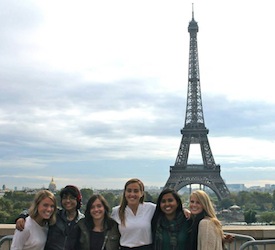 Consult your HOST university
If you are doing a direct exchange or studying abroad at an established local university, there's a good chance they already have internship programs in place for their local students. Assuming you are proficient in the native language, there's no reason you can't also make use of these services. When you're signing up for classes, inquire into whether there is an internship class or option, and try to see if the university can help you arrange something.
Talk with your HOME university
You may be surprised by how much your home university can help you. Many universities organize international internships through their study abroad office, or work with organizations that do. They will likely be impressed by your ambition, and they might be able to pull some strings and help you out, or at least point you in the right direction! You never know, maybe there's an alumnus of your university living in your host city who can arrange an internship for you, or a known company that has a history of hosting interns in the past.
Many universities organize international internships through their study abroad office, or work with organizations that do. They will likely be impressed by your ambition, and they might be able to pull some strings and help you out.
Work it out yourself
Who says you can't find your own internship abroad? Search the Internet and see if there are any international internships posted in your host city, or research local organizations and reach out to them yourself. Explain your situation, and if you sell yourself right, perhaps they will be willing to arrange your work hours around your class schedule.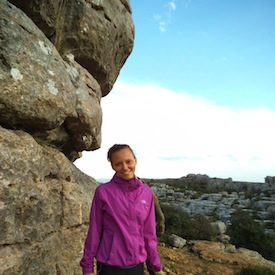 Even if you feel like you're hitting a brick wall trying to find an internship from home, once you arrive in your host country you never know what you may find. Talk to everyone and try to form connections - with your professors, your classmates, your neighbors, even shopkeepers. Put it out there that you are looking for an internship experience, and you may be surprised to find that the barista at the cafe near your apartment has a brother who works at a company that would love to host you! Even if it doesn't go on the books as an official internship with your university and you don't earn college credit, you'll still have the experience, which is worth a lot more!
Change your focus
All the above suggestions assume you're doing a traditional study abroad and trying to fit an internship around it. Generally speaking, the study abroad aspect tends to be a bit more complicated because you want to make sure your credits transfer, but that isn't always the case. If the internship is the most important aspect for you, you may want to focus more on finding that internship and then work out the study part around your internship schedule. Maybe you'll take language classes, or sign up for classes at a local university once you know your work schedule. Many internships are only four days a week, so you could easily fit in classes on the free day, in the evenings, or on the weekend.
Still no dice? Don't do them quite at the same time
If you really want to get the most out of both experiences, you might not be able to do them at once. Some internships will be the most beneficial if you work full time, and some classes are rigorous and deserve all of your attention. If you don't feel like you can split your time between both, or you just really can't work out a schedule, consider back-to-backing them. Do an internship in the summer before or after your study abroad experience, or do one semester of each! You're already there, so why not get the most out of it? You'll get to maximize your time in the country and get both a study abroad and intern abroad experience on one flight ticket.
Do an internship in the summer before or after your study abroad experience, or do one semester of each! You're already there, so why not get the most out of it?
Final Considerations
So whether you think of it as "studying while interning abroad" or "interning while studying abroad" (take your pick!), there are many ways to work it out so you can rock both at the same time. The important thing to remember is that it can be done - sometimes all you need to do is ask for what you want. Be flexible, and don't be afraid to ask for a little flexibility in return, whether that means changes to your class schedule or slightly-odd internship hours. As long as you do your best at both efforts, others will be impressed by your ambition, and you're guaranteed to have a rewarding and productive time abroad (and just think how kick-ass your resume will look with both intern and study abroad experience on it!).
Photo Credits:
API Study Abroad
.