Study Abroad
How to Study Abroad as a College Athlete
If you're a college athlete who wants to study abroad, there's good news: having it all is possible. Learn about the options available to you in the off-season and discover ways to convince your coach that studying abroad won't set you back come game time!
TLDR 👀
Explore study abroad programs that incorporate competitive sports and/or the study of sports science.
Choose a short-term study abroad session during summer or winter terms to avoid cutting too much into off-season training.
Research universities that actively encourage their collegiate athletes to study abroad and combine the best of both worlds.
Depending on your priorities, you may consider pursuing club or intramural sports teams instead of entering a collegiate career.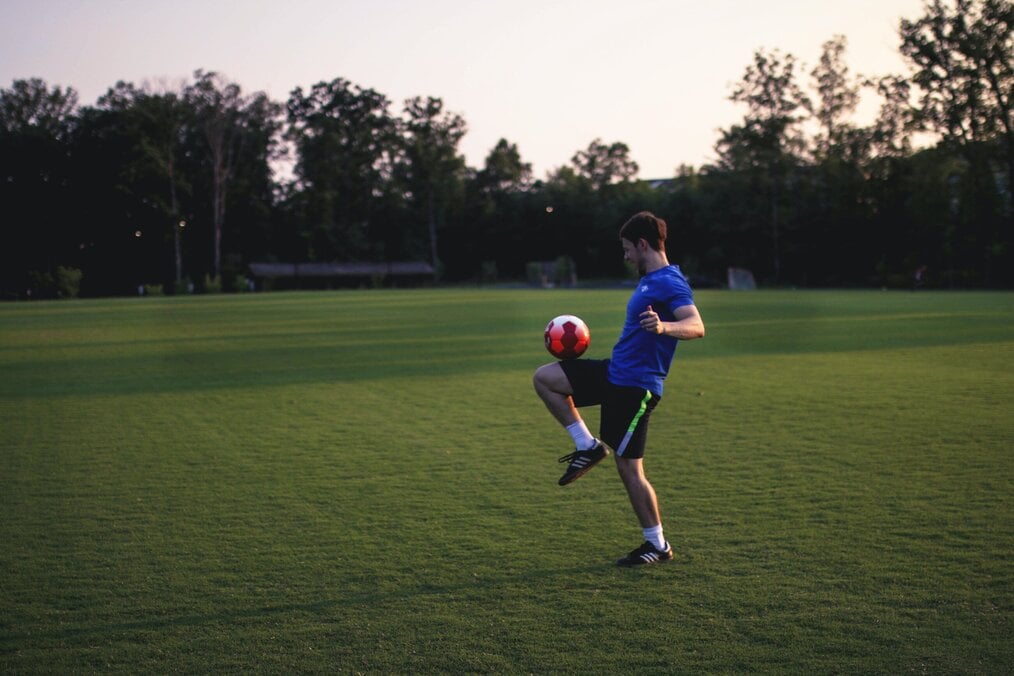 In high school, I was a three-season athlete and captain. While I was committed to school, I mostly dedicated my time to my teams. In my senior year, I was awarded the title of "most outstanding athlete" in my class. It was a dream for me to continue my athletic career in college. As I applied to schools, I was given a few sports scholarships, but there was something that was holding me back: I also wanted to spend a semester in Italy.
As a committed student-athlete, I thought I would be forced to pick between my soccer cleats or my passport, and my potential coaches told me as much. After hearing so many people say their one regret was having missed out on study abroad while in college, I decided that athlete or not, it wouldn't be a regret of mine. In the end, I hung up my cleats because of it (kinda – we'll talk about that later).
Now, my biggest regret is not trying to find a way to do both. Since then, the US has made some pretty big leaps forward in international education. So, my fellow jocks, fear not. If you want to get on a plane and jet-set to faraway places, you're definitely able to pack your NCAA-mandated mouthguard in your carry-on and get the best of both. Here are a few tips that show you can be a student-athlete and spend time studying abroad and soaking up new cultures at the same time.
Study abroad in a summer session and stay in shape
Month-long summer semester programs won't cut into your sports season.
Many program providers offer summer semester programs (generally about a month long) that won't cut into your sports season. These can be found throughout the world and are very popular even for non-athletes.
However, you will have to take control of your abroad experience by staying in shape, joining a local gym if possible, or literally hitting the ground running around your new home -- which will also allow you to discover more of the area. This way, when you're back on your home field, your coaches won't be able to criticize you for your lack of commitment.
Apply to schools that support athletes studying abroad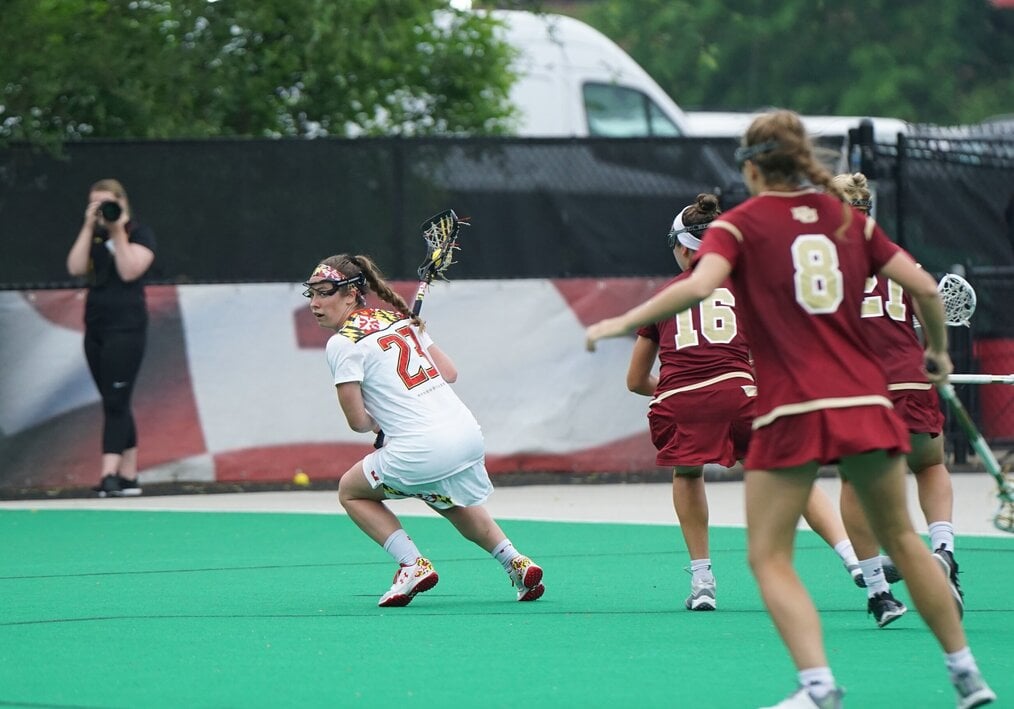 Many universities are acknowledging the value that study abroad has for their student-athletes and are making it more accessible. Some are even focusing on it, like Macalester College and NC State. Even the NCAA is getting on board. They report that more and more student-athletes are spending summers not only studying abroad but interning, volunteering, and working overseas, too.
So, if you know in the college application process that study abroad and keeping up with your athletics are important to you, research the schools you apply to and see how open they are to their athletes heading abroad. This may be the best bet to getting everything you wanted out of your college experience!
Persuade your coach that study abroad would improve your skills
When your coaches think "abroad," they think of a lapse in training combined with eating too much and the possibility of injury that may keep you away from court or field. To ease their mind about your overseas adventures, research programs that involve athletic training in their curriculum.
Programs like Global Players and The Education Abroad Network can help you stay in your in-season shape while also giving you access to play your sport with other people around the globe, learn new skills, and maybe even practice playing the sport in a different language. Once that new trick you learned abroad makes you get that win, I don't think your trainers will be that upset!
Instead of a collegiate career, try club sports or intramurals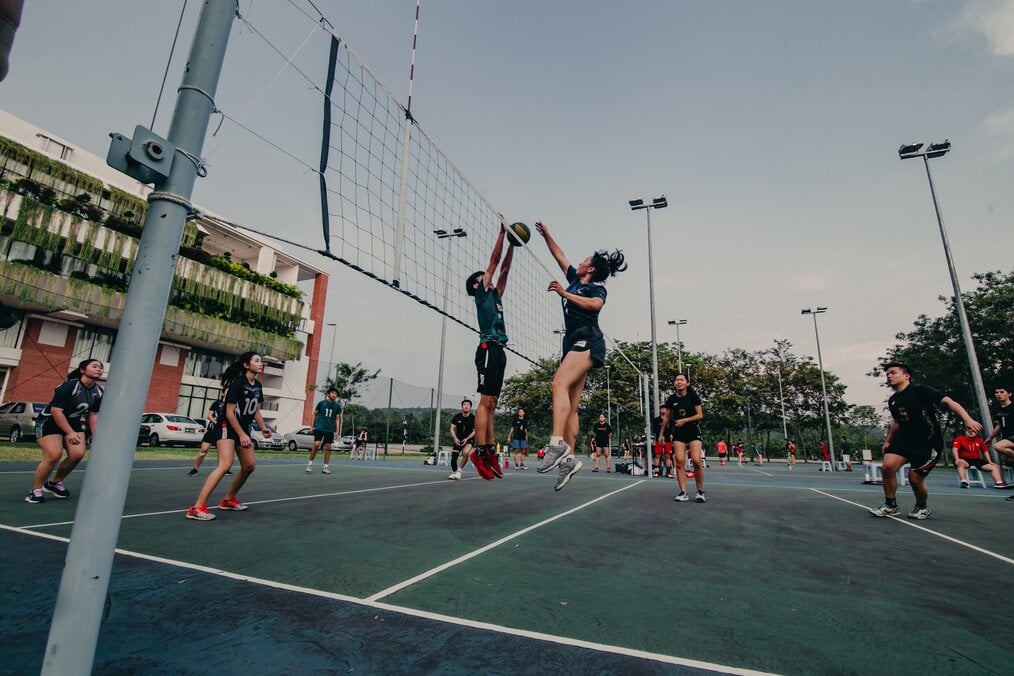 Depending on your athletic intensity, this option may be for you like it was for me. I didn't want a full-time commitment to soccer to limit me in my college career. However, I missed being on the field and turned to club sports and intramurals to fill that void. From cycling to rock climbing, crew to rugby, you are sure to find a team that fits your schedule and your physique.
Furthermore, club teams are still mostly recognized by your university and have very competitive seasons. These teams usually consist of high school athletes that have more of an agenda than sports in their college career, but miss the camaraderie of a team.
Club sports are also more lenient about who plays during which season. For example, when I decided that I wanted to play rugby, I spoke with my coach about studying in Italy before joining. She told me to go have fun, and not to eat too much pasta. After my return, I was back on the pitch the next season.
Let your coach down easy, then invite them to come visit
If none of the above options sound good enough and you want the traditional study abroad experience, you may have to come to terms with the fact that your coach isn't going to be happy with you taking off. Especially for DI athletes that have year-round training programs and the possibility of a scholarship, it may be extremely difficult to get on a plane and go.
If this is your situation, you could simply hold off your travels until after graduation and do a gap year. However, if you're set on study abroad, you may just have to sit your coaches down and chat. I knew a DI footballer who hadn't been given scholarships or a top spot on the team because of his decision to go abroad. Ask him though, and he'd tell anyone to do the same.
Study abroad experiences can shape and transform your thoughts and life goals. Unless you're going pro or on an incredible scholarship for your athletic talents, playing a game in college is simply that -- playing a game. If your coach doesn't understand that, maybe they need to take a trip abroad, too.
Yes, you can study abroad
Being an athlete at your university and also filling your wall with photos from around the globe may be a bit tricky, but it is definitely possible -– regardless of how you do it. Whichever path you choose, you will no doubt benefit from the new mindset that seeing the world brings. Maybe experiencing your sport from another country's perspective is just what you need to score that winning point next season!
Explore top sports science study abroad programs