Teach Abroad
What Salary Will You Earn Teaching Abroad in Saudi Arabia?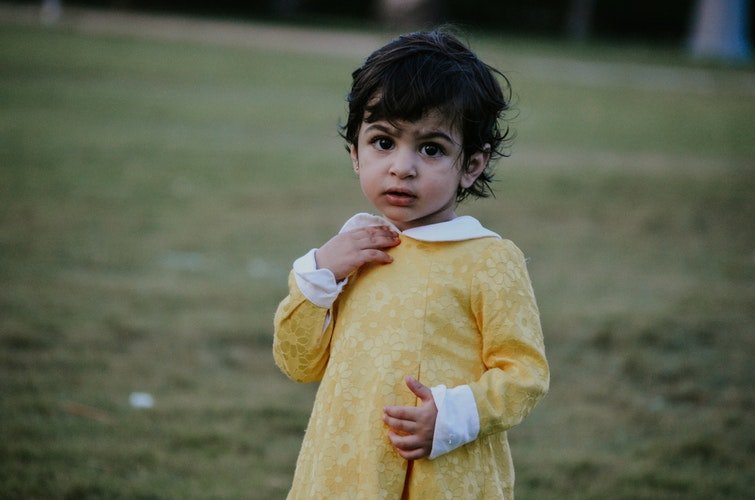 Saudi Arabia might not be the first place that comes to mind when you think of teaching English abroad, but there are several reasons that you should put it on your list of destinations to consider. High salaries and comprehensive benefits make this center of culture and religion an appealing option for people looking to save some cash while teaching abroad.
However, contrary to some of the other well-paying ESL job markets, Saudi Arabia predominantly targets qualified and experienced ESL teachers. Teaching in Saudi Arabia is definitely not for new teachers without a TEFL to try and gain experience or make a quick buck.
Additionally, as one of the wealthiest countries in The Middle East, the cost of living is a bit higher than some other popular teaching destinations -- though salaries and benefits are generally proportionate.
So let's get down to it! We've told you before that you'll make bank here, but how much can you expect to make teaching English in Saudi Arabia?
How Much Will You Make Teaching English in Saudi Arabia?
Teachers in Saudi Arabia will often make anywhere between $2,600 - $4,000 USD per month. Salaries for ESL teachers at universities, however, will typically start at $4,000+ per month and increase based on experience and qualifications. Salaries are all typically tax-free.
Additionally, teachers often receive non-salary benefits, such as housing, airfare reimbursement, health insurance, and contract completion bonuses.
Language Schools: $3,200 - $4,000 USD per month
At a language school, expect to get paid between 12,000 - 15,000 SAR ($3,200 - $4,000 USD) per month
Largely thanks to government-sponsored initiatives encouraging the local population to learn English, ESL teachers are in great demand in Saudi Arabia. English language curriculum is common in both private language institutes and public institutions, preparing younger students to enter university.
Opportunities are available in both major metropolitan areas like Riyadh or Jeddah, and more rural areas too. Definitely investigate where your school is located before agreeing to anything though, as more rural areas in Saudi Arabia are often more culturally conservative.
A TESOL or CELTA certificate will most likely be required, and teachers can expect salaries and benefits to fluctuate based on previous ESL teaching experience. 25-30 hours of in classroom time per week is typical, and teachers will usually be expected to contribute to curriculum and course structure. A working knowledge of Arabic is a huge asset in this job, not only for qualifying for the position, but for gaining respect among your students and classroom management.
Private International Schools: $2,600 - $4,000 USD per month
At a private international school in Saudi Arabia, teachers generally earn 10,000 - 15,000 SAR ($2,600 - $4,000) per month.
Private schools in Saudi Arabia can provide excellent opportunities teaching subject-specific classes, as well as English, largely to international students. A teaching certification or license and significant in-classroom experience (2-5 years) will likely be required. A 1-2 year contract is typical, and teachers can expect to work Sat-Wed, approximately 7 AM to 3 PM. Many schools will require expat teachers to work a minimum of 6 hours per day.
Colleges and Universities: $4,000+ per month
The most lucrative of all positions, ESL teachers English at a Saudi university typically earn over 15,000 SAR ($4,000) per month
Saudi Arabia is home to a rich system of colleges and universities and just about all university students will be required to take an English language exam after freshman year, such as the TOEFL or IELTS. With many Saudi students looking to continue their higher education outside of the country, preparing students for such exams is a lucrative industry.
However, university jobs are generally the most sought after, so they will also be the most competitive. Experience teaching ESL at a high level will certainly be required, as will a CELTA or TESOL certificate, but well qualified teachers can earn $4,000 - 5,000 USD per month, sometimes even more!
Are There Additional Benefits Teaching in Saudi Arabia?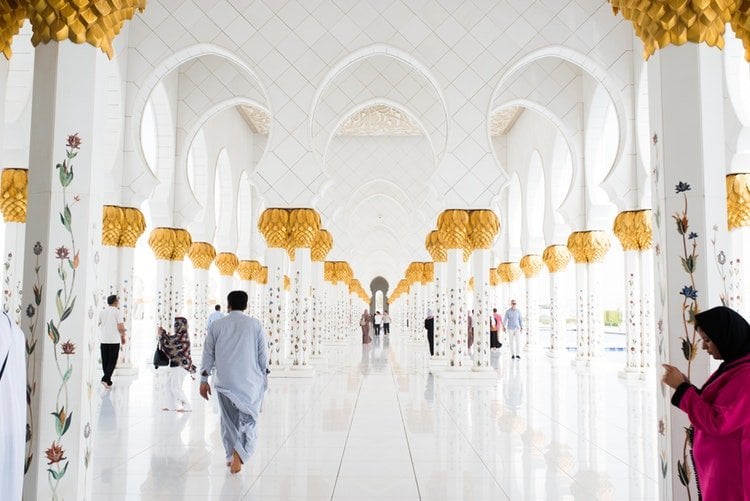 Benefits are generally fairly generous in Saudi Arabia too, making it an even more attractive destination if finances are a significant factor for you. Perhaps most appealing, teaching salaries are generally tax-free, so your wage should closely match your take home pay.
Perks such as accommodation, tax-free salaries, airfare reimbursement, health insurance, and contract completion bonuses are fairly commonplace in Saudi Arabia.
Schools will typically provide housing for teachers, though accommodations can range anywhere from spacious, furnished apartments to shared dorm rooms and hostel style boarding houses. Make sure that your housing arrangement is clearly spelled out in your contract prior to accepting an offer, in order to avoid getting stuck in a housing situation that you're not comfortable with.
In lieu of actual living arrangements, some schools will opt to provide a housing allowance in addition to your salary, so if this is the case, you'll want to make sure that the allowance will actually be enough to cover rent in the area where you'll be living.
Other perks such as airfare reimbursement, health insurance, and contract completion bonuses are also fairly commonplace in Saudi Arabia. A hiring school picking up as many of those additional as expenses as possible will go a long way towards helping you save most of your salary.
However, make sure that if a school is promising you attractive sounding benefits, they are spelled out in your contract. Unfortunately, stories of schools trying to back out of verbal or informal agreements are also common in the region, and you want to do everything you can to protect yourself from such situations. Teaching contracts will often be written in Arabic, so make sure to have an independent translator look over your agreement before signing anything.
How Much Does it Cost to Live in Saudi Arabia?
To get an idea of how much it costs to live in Saudi Arabia, below are some typical living expenses:
Average rent for a one bedroom apartment: 1,000-1,500 SAR ($267 - 400 USD) depending on proximity to city center.
One month of internet: 200 SAR ($54 USD)
Inexpensive meal: 15 SAR ($4 USD)
Mid range meal for two: 93 SAR ($25 USD)
Cappuccino: 10 SAR ($2.67 USD)
Keep in mind that unmarried couples will not be allowed to live together (and therefore split the cost of an apartment). For more details on the specific costs of living throughout different cities in Saudi Arabia check Numbeo.
The Lifestyle Trade-Off
Financially, Saudi Arabia is one of the more attractive destinations a teacher can choose from. However, with a fairly traditionalist Muslim culture still permeating most of the region, you'll want to have a clear idea of what to expect before committing to a lengthy teaching stint in Saudi Arabia.
If you're searching for a "party" destination, Saudi Arabia is not it. Alcohol is strictly forbidden, as is commingling between males and females that are not related by family -- which can be difficult for unmarried couples looking to teach abroad together. Some teachers report feeling bored or stifled living in Saudi Arabia, and find it difficult to create a satisfying social life.
Unfortunately, Saudi Arabia is still a male dominated society, and life can certainly be tough for a female teacher in the country. It's not impossible to navigate Saudi Arabia as a woman, and there certainly is demand for female teachers in Saudi Arabia, so if you're a woman don't rule out this option completely. Just know what you're getting into before hand. For example, females are generally not permitted to drive or interact with men in public, and foreign females will be expected to adhere to local clothing customs.
However, as long you are clear about your expectations, it is certainly possible to create a satisfying lifestyle while teaching English in Saudi Arabia. Teachers can develop a comfortable and pleasant routine, and it can also be a great way to fund travels throughout the rest of the Middle East and beyond!
Ready to Teach in Saudi Arabia?
Teaching English in Saudi Arabia, while certainly not for everybody, is a viable option for serious professionals. If you're looking for a potentially lucrative way to live in one of the cultural and religious centers of the Muslim world, then you may very well want to consider opportunities in this fascinating country.