Study Abroad
Best Universities in South America for International Students
South America is packed with incredible travel and study opportunities, making the decision on where to go to study abroad or get a degree difficult. Here are the top universities for international students, based on 6 popular categories.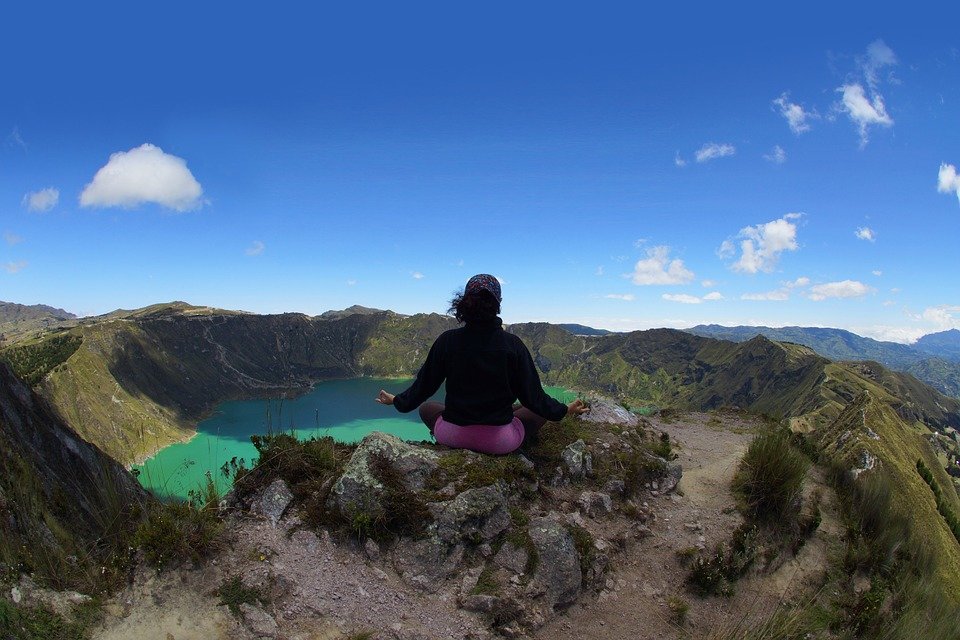 Gaining international experience during your university years is a fantastic opportunity to grow your perspective and broaden your understanding of the world. No matter what degree you're pursuing, the benefits of studying abroad are as innumerable as they are invaluable.
As an international student, what qualifies as the best university for you will differ from others. Are you looking for the best food culture? The highest academic reputation? Access to nature and adventure sports? The most vibrant nightlife? We've ranked some of the top South American universities based on popular categories to help you determine what is best for your goals.
Best University for a World-Class Education: The Univerity of São Paulo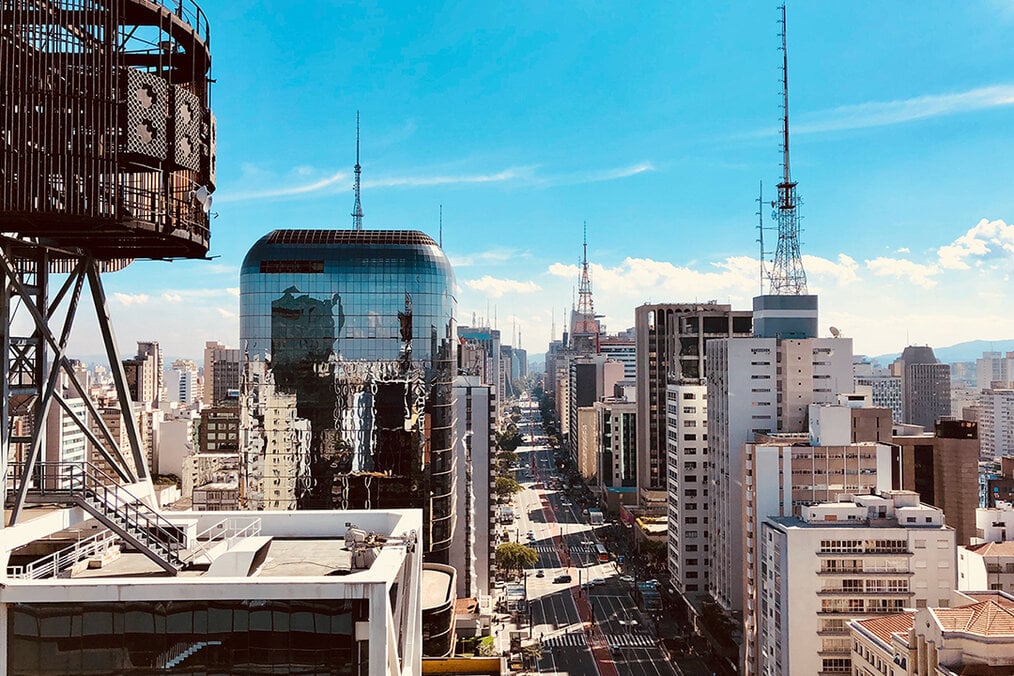 Location: Brazil
Website: Learn More
The Univerity of São Paulo (Universidade de São Paulo) developed its prestigious reputation through a collaboration between three Brazilin educational institutions -- a law school, an engineering school, and an agricultural school. Since its founding in 1934, it has had a long list of notable alumni, including 12 Brazilian presidents. Beyond its reputation as one of the top universities in Latin America, the Univerity of São Paulo hosts the largest research institution in the region.
According to the U.S. News and World Report 2021 Best Global Universities in Latin America, The Univerity of São Paulo ranks first in Latin America. Additionally, the Times Higher Education World University Rankings places it 2nd in Latin America, and the QS World University Rankings for 2022 places it 3rd for this region. The combined rankings of the three most recognizable university ranking recourses is a testament to the universities reputation.
As for the universities location, São Paulo is the largest city in South America and boasts endless opportunities to study, shop, and samba! If big cities interest you, São Paulo will be hard to beat! According to WorldAtlas, São Paulo is one of the ten largest metro areas on earth.
Best University for Pursuing an Internship: Pontifical Catholic University of Chile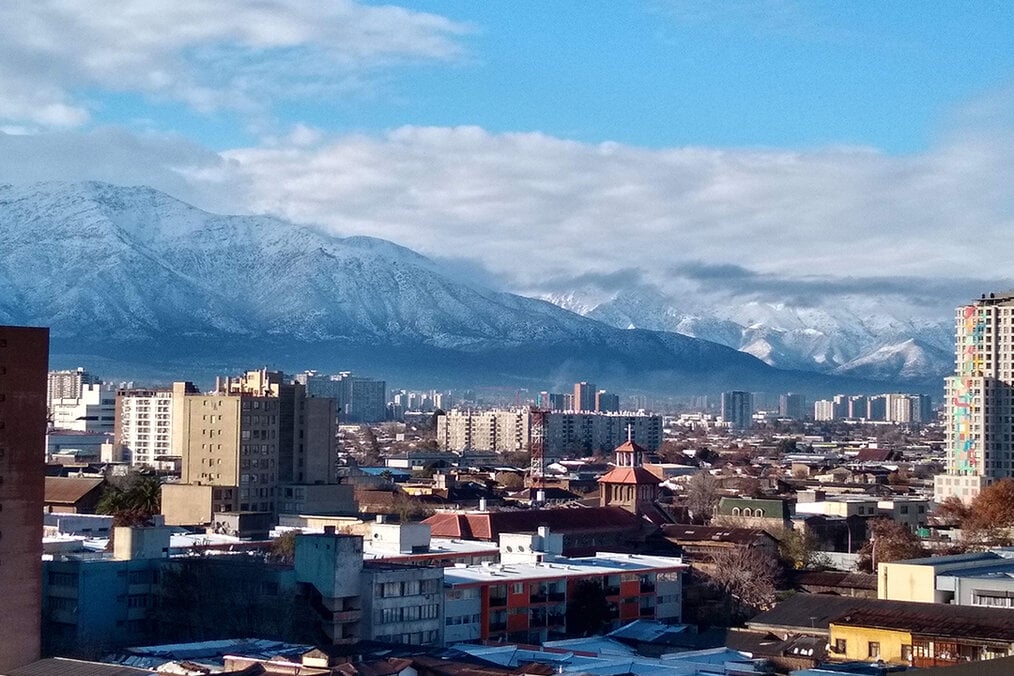 Location: Chile
Website: Learn More
Located in Santiago, Chile's capital that lies at the feet of the Andes mountains, students at the Pontifical Catholic University of Chile (Pontificia Universidad Católica de Chile) will benefit from a budding economy bolstered by world-class restaurants and an eccentric nightlife.
The Pontifical Catholic University of Chile prides itself on its connection within the Santiago community. While internships are not required to study at the Pontifical Catholic University of Chile, they are encouraged, especially for marketing, journalism, and healthcare degrees. With supervision, international students can acquire course credit for completing an internship.
Students studying in Santiago will be among both cosmopolitan skyscrapers and colonial government buildings. Those interested in business, finance, and politics may find this location to be especially beneficial.
Best University for a Vibrant Nightlife: University of Belgrano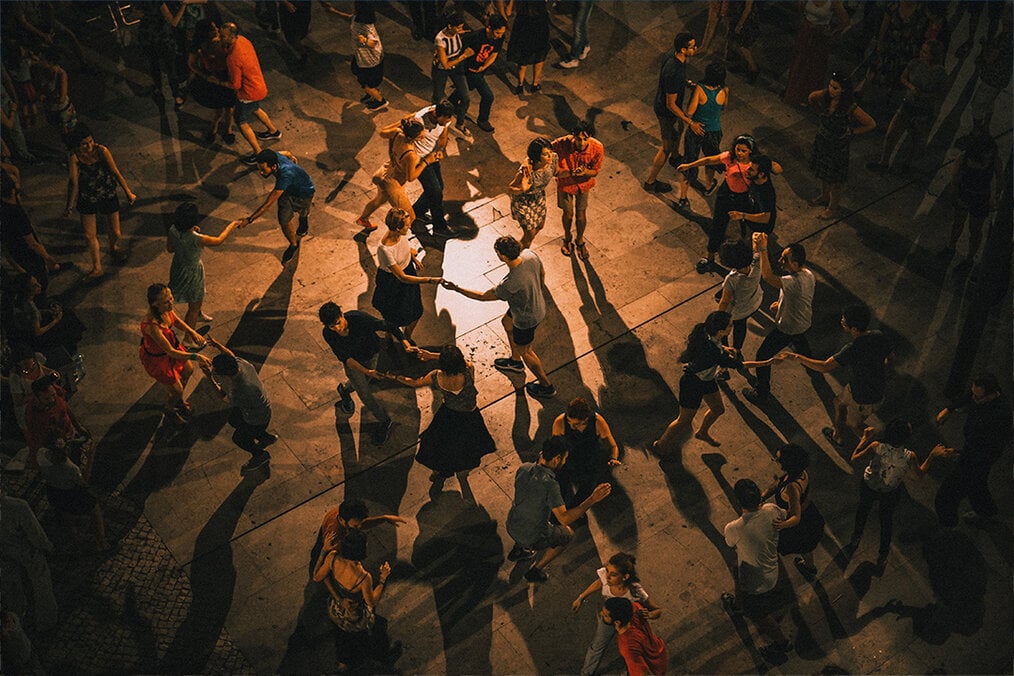 Location: Argentina
Website: Learn More
The University of Belgrano (Universidad de Belgrano) is located in Buenos Aires. This vibrant South American capital displays both its modernity and European heritage in equal measure, but not at the expense of losing its South American passion and flare. Of course, you'll find your classes intriguing and engaging, but take advantage of the beautiful boulevards, impromptu salsa dancing lessons on the streets, fantastic nightlife, and numerous landmarks.
As a popular destination for people from across the globe to move to over the years, Buenos Aires benefits from the diverse cultural influences expressed by its nearly 3 million residents. From cuisine to food to nightlife, Buenos Aires will keep you engaged and entertained as you immerse yourself in the community. If you're a bookworm, this Argentinian city is a must as it has the highest number of bookstores per capita in the world.
Considered one of Argentina's most prestigious universities, the University of Belgrano is somewhat new compared to the others on the list, as it was established in 1964. With its campus located near the heart of the city, students can experience Argentinian culture while receiving a high-quality education. The university caps its student population to 8 thousand, with nearly a quarter of those enrolled being international.
Best University for STEM Majors: Federico Santa María Technical University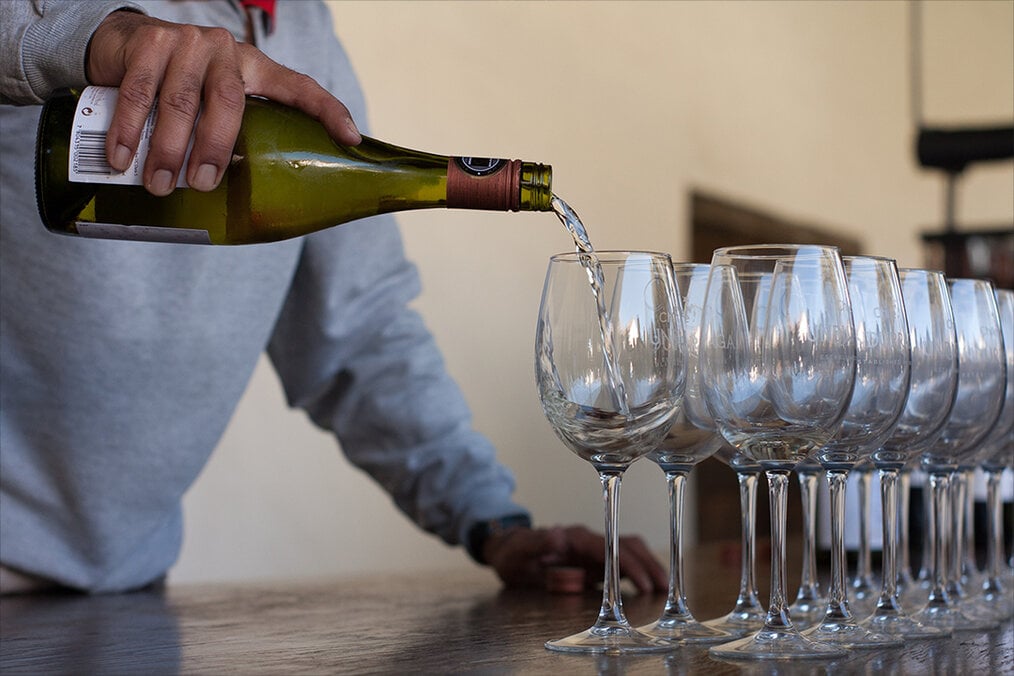 Location: Chile
Website: Learn More
Located 90 minutes south of Santiago in Rancagua, Chile, this university is nestled in the heart of the Chilean wine country right next to 'el Teniente', the largest copper mine in the world. If you're looking for an off-campus adventure, check out the local hot springs on your way to the nearby hiking trails, and even go camping in the 'Reserva Nacional Rio Los Cipreces' when you need a break from studying.
Times Higher Education World University Rankings for 2021 placed USM in the top 50 Latin American universities. It has previously ranked first in Latin America in Engineering and Technology, making it a great option for STEM majors. Only around 4% of students at the Federico Santa María Technical University are international. However, USM has a strong exchange program with universities around the globe.
Best University for the Foodie: Pontifical Catholic University of Peru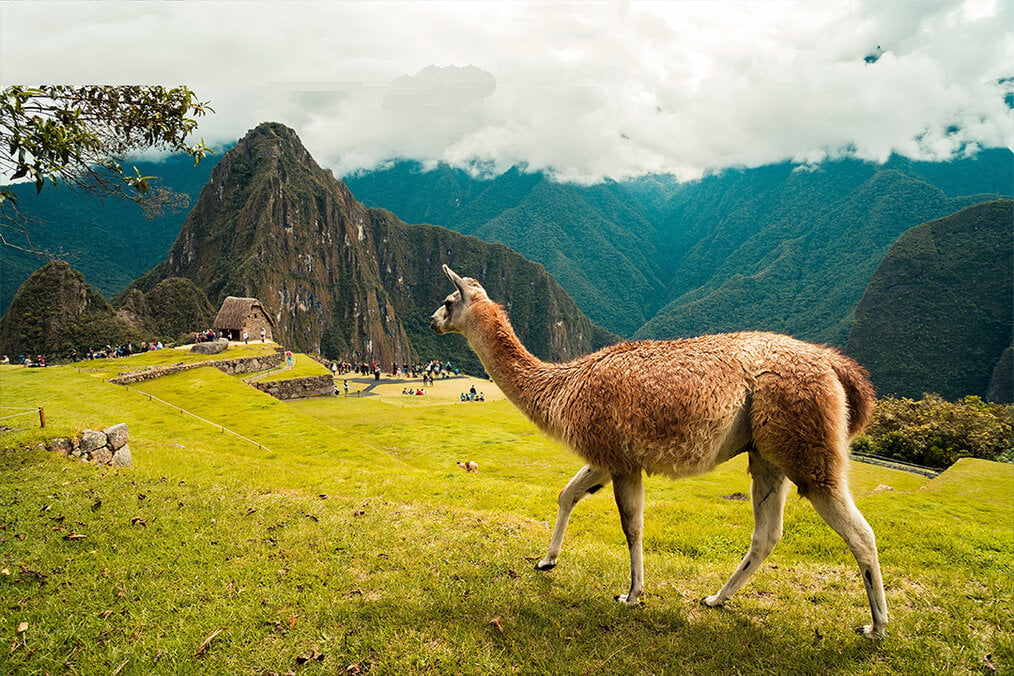 Location: Perú
Website: Learn More
Studying at the Pontifical Catholic University of Peru is an incredible opportunity to gain an education at Peru's most historic private educational institution and live in the gastronomic capital of South America, Lima.
The food culture of Lima is world-class, including being the birthplace of the classic seafood dish ceviche. Peru's other specialties include delicious sandwiches, cuy (the Peruvian delicacy of guinea-pig), and anticuchos - skewered cubes of beef heart. The national beverage is the Pisco Sour, an alcoholic drink that is as refreshing as it is delicious.
While PUPC ranks 2nd nationally by the Center for World University Rankings in Peru, it is important to note that only a tiny percentage of international students study there (approximately 2%). International students looking to study at Pontifical Catholic University should have a strong proficiency in Spanish and be comfortable with fewer international student resources.
Best University for the Outdoor Enthusiast: University San Francisco of Quito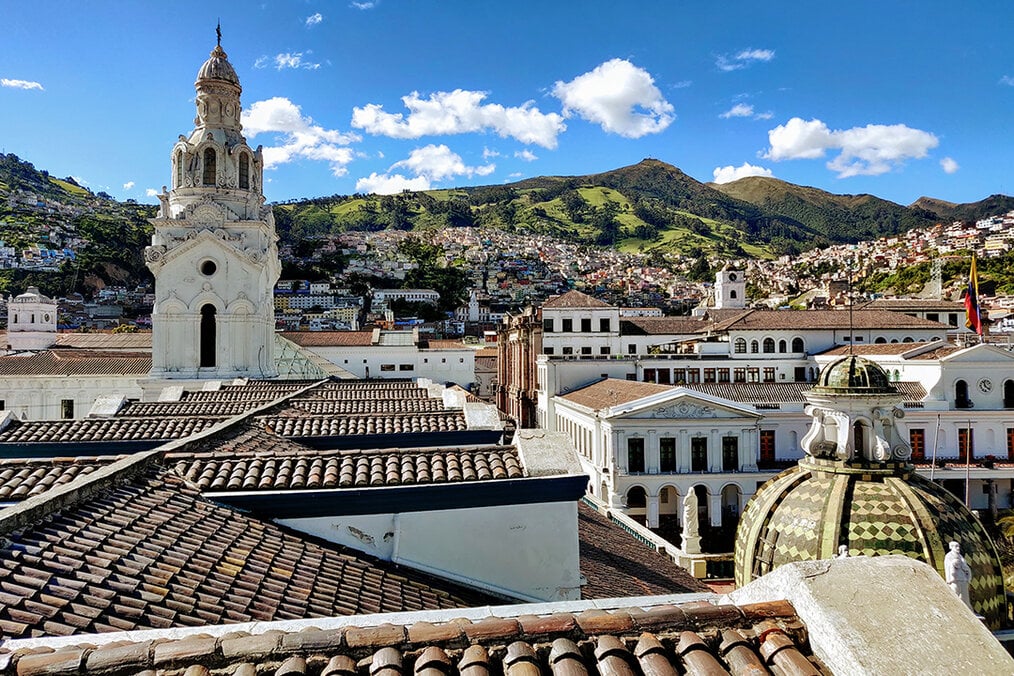 Location: Ecuador
Website: Learn More
University San Francisco of Quito (Universidad San Francisco de Quito) is Ecuador's highest regarded liberal arts college, with its main campus located at 9,200 ft. in the Andean Mountains. Quito is an ideal city to base oneself in, as most destinations in Ecuador can be reached within a day's travel. The city itself is a designated UNESCO world heritage site and is positioned among dormant volcanoes, making for spectacular backdrops to the colonial skyline.
This small, private university has a total student population of 5,500, of which 1,000 are international. A unique benefit to USFQ is that they have 15 campuses, including in the Galapagos Islands and the Amazon Rainforest. These are two of the most biodiverse regions on earth, and USFQ has contributed to their identification and preservation.
With hundreds of agreements and formal exchange programs with international universities, over a thousand students study abroad yearly at USFQ. For those looking for an outdoor experience, especially one where your research and education can benefit the surrounding ecosystem, the University San Francisco of Quito is a uniquely fantastic option.
separator_solid
---
Where Will You Go?
With this list of some of the best universities in South America, it's up to you to choose the one that will be your perfect fit. Whether you seek academia, food, hiking, or just a great time, you'll certainly have the best study abroad experience in South America.
Explore Study Abroad Programs in South America: