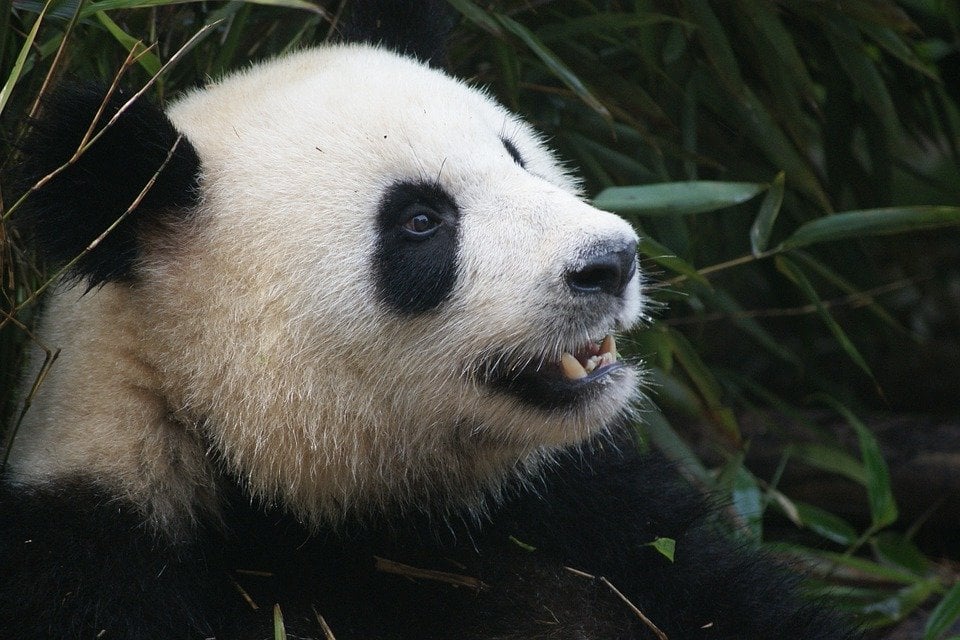 2016 might have been the Year of the Monkey, but it was a great year for pandas when the International Union for Conservation of Nature (IUCN) improved their status from endangered to vulnerable. Since then, it's all been on the upswing for pandas!
Thanks to tremendous efforts on the part of local communities, the Chinese government, nature reserve staff, and volunteers, there are now an estimated 1,800 pandas living in the wild today. However, there is much work to be done to ensure pandas have a sustainable future.
There are many organizations striving to protect these beautiful animals, and by volunteering with pandas, you can get involved, too! If you've ever wanted the experience of being up close to a panda, there are several ways you can contribute to the work being done to preserve pandas and help them thrive.
At a panda sanctuary (also known as a panda "base"), you can learn everything there is to know about the giant panda by performing the daily chores of feeding and cleanup, assisting researchers to gather behavioral data, and helping keepers as they prepare rehabilitated pandas for life back in nature.
What to Consider Before Volunteering with Pandas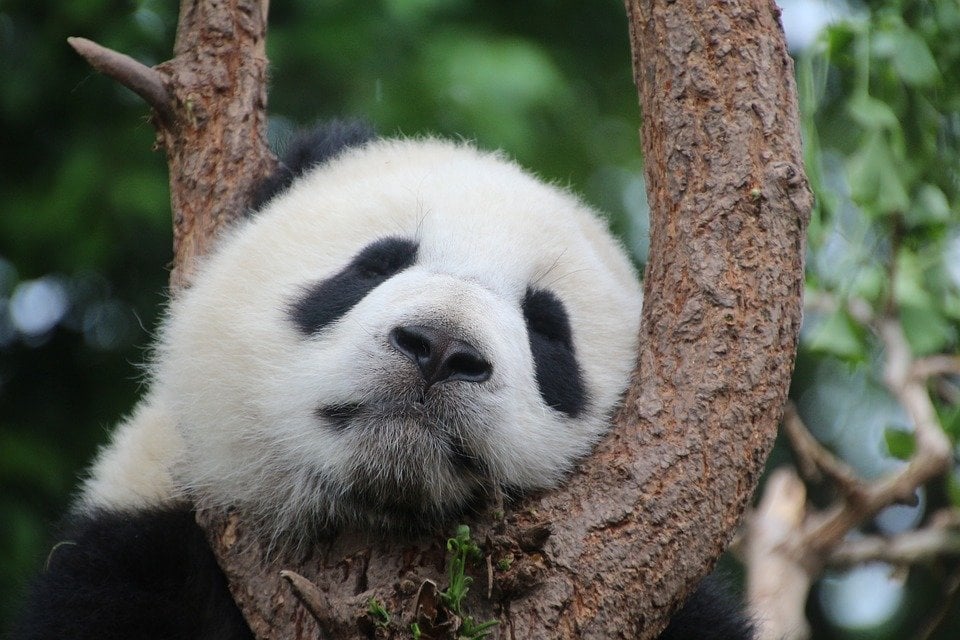 Before you book your ticket to China and show up ready to snuggle some pandas, there are some important issues to keep in mind. As you evaluate panda volunteer programs, consider the following questions.
Do you actually get to work with pandas?
To do work with pandas, you will have to go to where they're at home: central China. And if you are traveling all the way there, be sure you actually get to participate in conservation activities! Some programs might only offer a brief tour of a panda sanctuary, meaning your experience will be more of a tourist stop and not a volunteer opportunity. There are several organizations that offer a wide range of time slots for volunteers so you can choose one that suits you.
Is training provided?
Conservation efforts should always have a positive effect on the pandas, and for this to happen, volunteers need to be equipped with the knowledge of how to best serve the needs of the animals they work with. A reputable organization looking for panda volunteers will always train their participants so they can productively contribute to the work being done at the panda base.
Volunteers should also seek out programs where they will be working directly under the supervision of professional trainers or keepers while working with pandas. These measures ensure the safety of both the volunteers and the animals themselves.
Are you prepared for work that isn't directly with pandas?
Panda sanctuaries and conservation programs need lots of support, and volunteers should expect that not all of their time will be spent directly interacting with the pandas. Office work, data compilation, or replanting bamboo forests might be part of your expected duties.
Every project has a unique schedule for work hours and free time, so be sure to review your options carefully when selecting a program. Depending on your background and experience, you may have different opportunities to be more involved with the specialized work being done at your placement.
What are your volunteer fees going towards?
Most programs will cost around $100 a day, and this includes housing, meals, a uniform, and transportation. As a volunteer, you will be responsible for your own flights, visa costs, and any other expenses you might incur during your time in China.
If the cost for a project is higher, an ethical program will be upfront in saying that most of that cost is going right back into their conservation efforts. Don't pay top dollar for an organization where the majority of your fees aren't going to help the animals. Programs might also charge extra fees for special photo-ops with the pandas.
The Reality of Volunteering with Pandas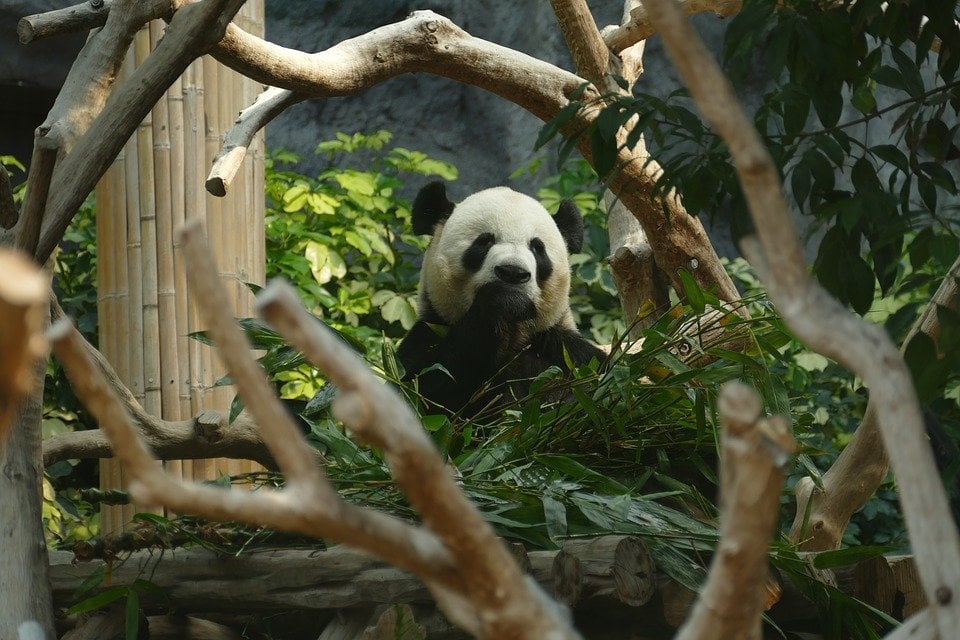 If you've found a panda volunteer program that looks good, here are some other factors that you should know so your expectations are fair before you arrive.
Limited Physical Contact
You may have dreams of cuddling a cute baby panda, but due to the risk of contracting diseases and illnesses from humans, many programs do not allow volunteers to have physical contact with the animals. Several projects emphasize limited interaction with the pandas in order to prepare them for life in the wild.
Volunteers with organizations studying pandas who cannot survive on their own may have the chance for more personal encounters, but pandas are still bears, after all, with sharp teeth and powerful claws. Even playful interactions can be harmful, and pandas can sometimes act aggressively.
Long Days & Hard Work
Many programs require volunteers to work 6-8 hours per day doing jobs that will allow the keepers to concentrate on more critical tasks. Some of the work you might be expected to do includes cleaning the pandas' enclosures, organizing common areas in the center, preparing special panda food, chopping bamboo, and feeding the pandas. Because some of these duties are physically demanding, most programs require participants to be at least 18 years or older, and you might be required to obtain a doctor's letter proving you are in good health and fit to work.
Lots of Shoveling
Pandas eat for 14 hours a day, consuming somewhere between 20 to 40 pounds of bamboo in addition to their other food sources. They don't efficiently digest what they eat, so there is a lot of clean-up to be done to keep their living spaces tidy!
Volunteer Projects with Pandas in China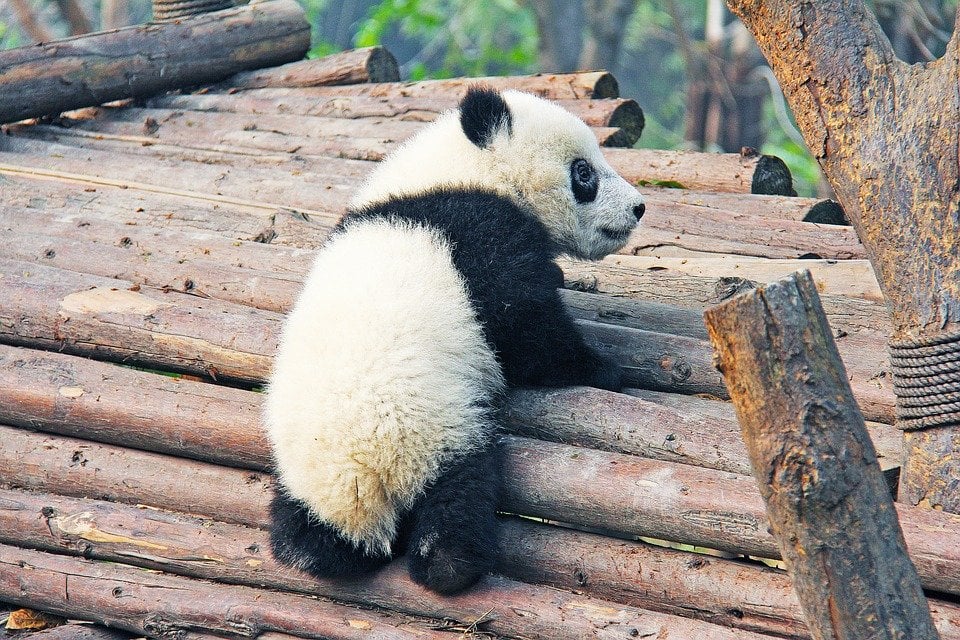 Below is a list of programs where you can pitch in to help with pandas:
Rustic Pathways
If you're looking for a side of adventure during your time volunteering with pandas, Rustic Pathways offers participants a little bit of everything. Volunteers at the Wolong Conservation and Education Center in Dujiangyan will learn about and discuss conservation topics pertaining to pandas.
In addition to feeding the animals and cleaning the facilities, participants will put their learning to work by performing behavioral observations on pandas to learn firsthand how scientists conduct research. After work, volunteers have the opportunity to explore some of China's historic sights by hiking the Great Wall and exploring the scenic villages and valleys around Sichuan Province.
GoEco
Work side by side with giant panda keepers at China's largest panda base in Bifengxia, at a program operated by GoEco! This state-of-the-art panda sanctuary seeks volunteers to assist trainers by preparing food for the pandas, cleaning their enclosures, chopping bamboo, and performing the other daily tasks that keep this organization running smoothly.
With close proximity to Chengdu, Sichuan Province's capital, volunteers will also have access to cultural activities such as calligraphy and language classes, historical sights, and the natural beauty of this country.
Sunrise Volunteers
Sunrise Volunteers also places volunteers at the panda base in Bifengxia, offering the longest duration for participants for a truly in-depth experience. As a part of this project, you will help with the daily tasks of feeding and cleaning up after the pandas as well as help with administrative tasks for the sanctuary, which supports breeding programs, animal rescue, research, and rehabilitation.
Help keepers prepare pandas to return to nature at the world's largest panda base and eco-park. With proximity to the city of Ya'an and Chengdu, volunteers have many options when it comes to making the most of their free time.
Other Panda Volunteer Projects
separator_solid
---
With all that in mind, you're now ready to start planning your trip to volunteer with pandas. There are options and expectations to manage, but we swear it will be worth it when you see a baby panda sneezing in real life. And you'll help support one of the best examples of the power of animal protection and conservation on the planet.
This post was originally published in June 2013, and was updated in February 2019.