Volunteer Abroad
How to Volunteer with Pandas in China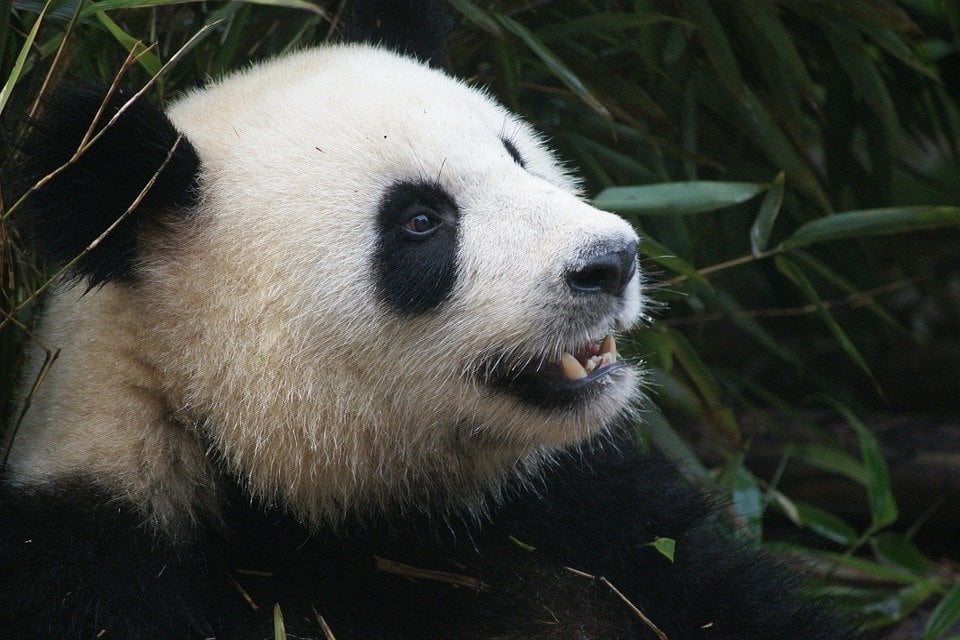 Pandas are one of the Earth's most beloved and beautiful creatures. How many times have you looked at a picture of a baby panda and cooed over how adorable it looks? While an annual trip to your nearest zoo is always a must, I'm sure it became even more important after Baobao and Mingming were welcomed. Maybe you've watched the baby panda sneezing video more times than you care to admit.
Despite how adorable and loving these bears are, the sad truth is, pandas are on the verge of extinction and they really need our help in order to survive. Panda conservation has played an increasingly large role in China's focus in recent years, especially after the Chengdu Panda Base was opened in central China in 1987. With originally only 6 giant panda cubs rescued from the wild, the base has seen great success in maintaining the panda populations. Thanks to these people, and increasingly international volunteers who dedicate their time to conserving them, the panda species is still alive and well. Unfortunately, there aren't many left. Estimations state there may be as few as 1,600 in the entire world.
So, if you have a love for the conservation of wild animals and fancy a panda (who doesn't?!), why not lend a helping hand in China where you can find tons of volunteer programs that need you and your help.
The Reality of Volunteering with Pandas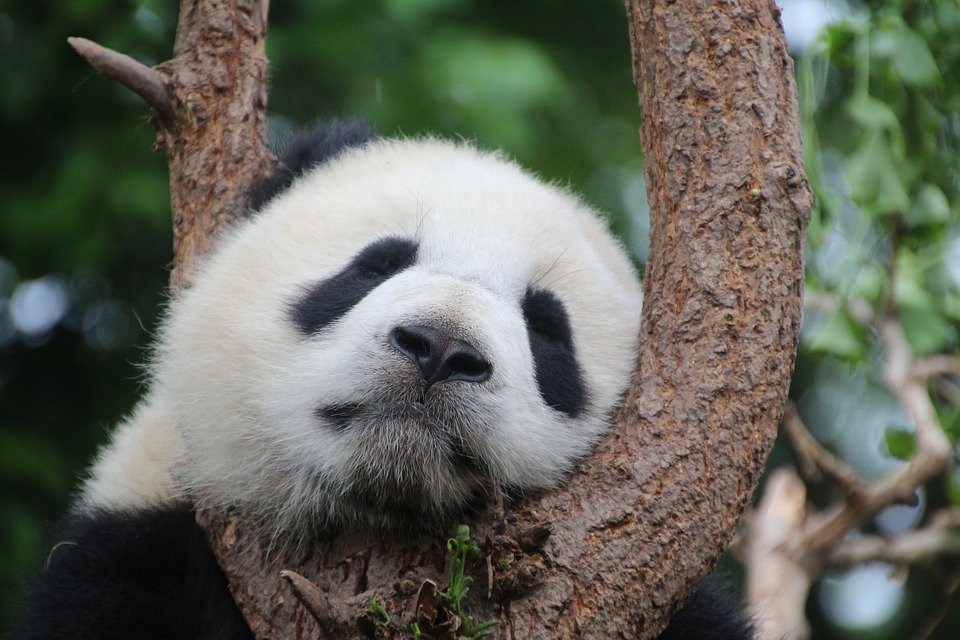 As a volunteer, you'll need to be flexible and ready to take on any task that is asked of you. You should remember that this will not be a vacation and you are there to work. Most centers require their volunteers to work between 6-8 hours a day depending on the time of year and the amount of work that needs to be done. You will probably work for 5 days a week and have 2 days off to explore. However, your 2 days off might not be on the weekend.
For safety reasons, as a volunteer, you will always be shadowed by a worker from the center. This is in order to protect both you and the pandas. This means there will always be an expert on hand to help you when you need it. And don't worry, your guide knows what this volunteer trip means to you and he or she will allow you to have the most hands on experience possible. A lot of the work involved at these centers is breeding the mature pandas and re-releasing them back into the wild. Expect to spend a lot of time helping the older pandas at the center (while still cooing and oogling the babies).
What Can I Expect when Volunteering in China?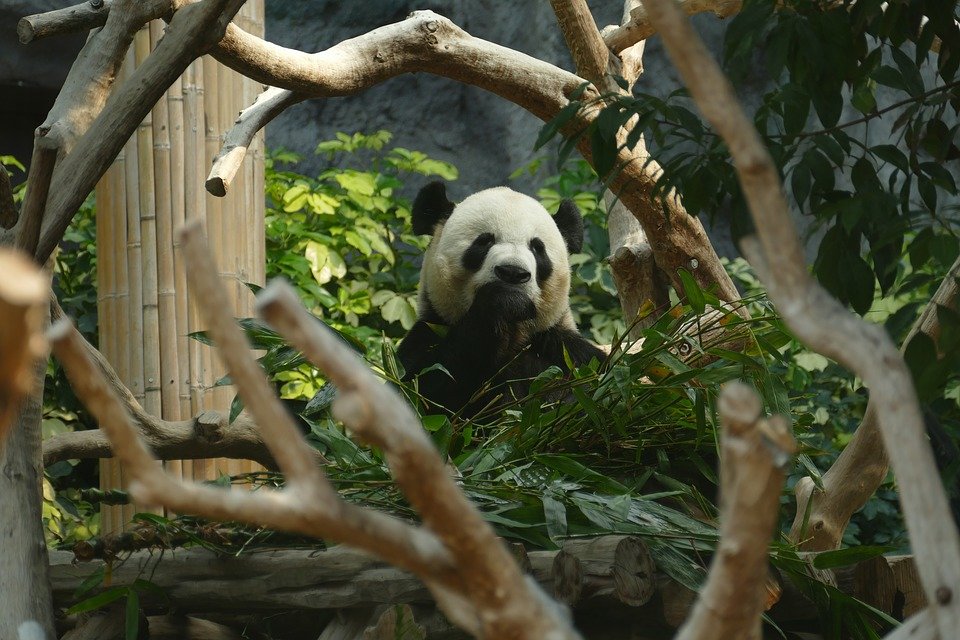 There are a huge range of tasks you may be asked to do when you volunteer with the pandas. Each project offers its own unique itinerary, so it is important that you read them carefully when selecting organizations to volunteer in China with.
The main activities you will be doing are, naturally, in the areas that the centers need the most help with. Though arguably time intensive or monotonous, these activities are important to keep the center running smoothly. By doing these activities, you allow the keepers more time to look after the critical needs of the pandas. This list details some of the main tasks you will be doing if you choose to volunteer in China:
Cleaning the panda's living space, both indoor and outdoor (expect a lot of poop-shoveling).
Organizing the general areas of the center.
Preparing the special feed for the pandas.
Feeding the pandas (this is the highlight for most people).
Carrying lots and lots of bamboo.
Providing drinking water to the pandas.
There are many other activities you might be asked to do and these generally depend on the time of year you choose to go and how long you volunteer for. The longer you stay, the more you get to do and the more you get to learn. These types of activities are also reserved for those who specialize in a type of volunteering often based on your background, such as veterinary or business. Your unique skills set can really make a difference! This list includes some of the extra activities that you might help with:
Helping to collect behavioral data through observations and research.
Giving the pandas physical examinations (longer programs only).
Aiding the mature pandas give birth (if you're really lucky!).
Supporting administration with data entry, office tasks and website editing.
Helping to bathe the pandas.
Providing basic medical care to the pandas.
Some Important Details to Note Before You Volunteer with Pandas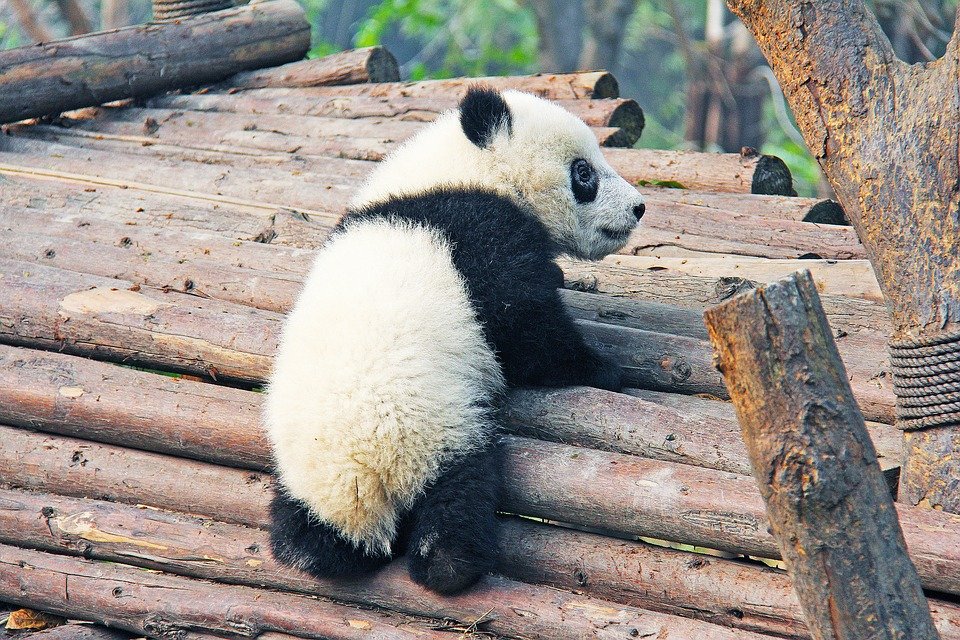 Where can I volunteer? The most popular place to volunteer is near Chengdu, China but there are other locations, such as Xi'an, that will offer a similar experience. However, the Chengdu base of Sichuan is more closely located to the giant panda's natural habitats, thus increasing the possibility of successful conservation.
How long can I volunteer for? The short answer is... you can volunteer for as long as you want! There are a number of volunteer programs that last for just one day and others that last for three weeks or more. Dependent on the time you are willing to commit, you are likely to find a volunteer project in China.
Are there any special requirements? Most programs require participants to be 18 years or older (some accept 17-year-olds). Many programs also require a letter from your doctor that states that you are fit and healthy because some of the volunteer work can be physically demanding. To receive a visa for entering China as a volunteer, you may also need to prove your sound financial stability and overall good health.
Where will I stay? For most programs, you will stay in a nearby hostel with the other volunteers. You will probably share a room, however some programs offer private rooms at a greater cost. Your bathroom facilities will also be shared with the other volunteers. There will not be internet so be sure to bring some books and travel games to keep yourself occupied during your free time. If you are worried about your accommodations abroad, be sure to be upfront with your program advisor to find a living environment suitable for you.
How much will it cost? Most programs will cost around $100 per day, which includes lodging, 3 meals a day, uniform, transportation, and your guide. It is important to remember that this price depends on the project you choose and the time of year you wish to go. It should also be noted that this price does not include extra excursions, flights, visas or any other expenses required during your travel to the volunteer center. Programs may also charge an additional fee for close encounters and even photographs with the panda bears.
Now that you're rearing to go and really excited to get in on some of this *panda-monium,* it's time to start planning your volunteer adventure! We don't blame you, aiding in panda conservation while supporting local volunteer projects sounds pretty awesome, right?! Just remember to research carefully so you find a program that's just right for you.