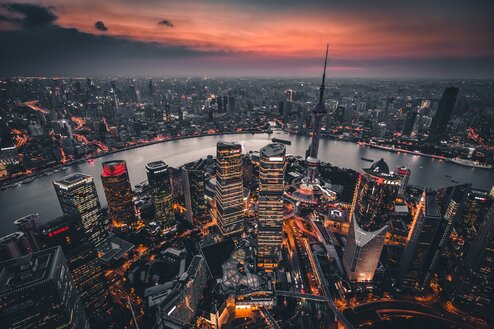 Teach Abroad
Which Standardized English Test Should You Teach Abroad?
Test prep is a popular and lucrative side hustle for many overseas English teachers. Learn about the different kinds of standardized English tests out there and why taking up specialized tutoring can help both your students and your wallet.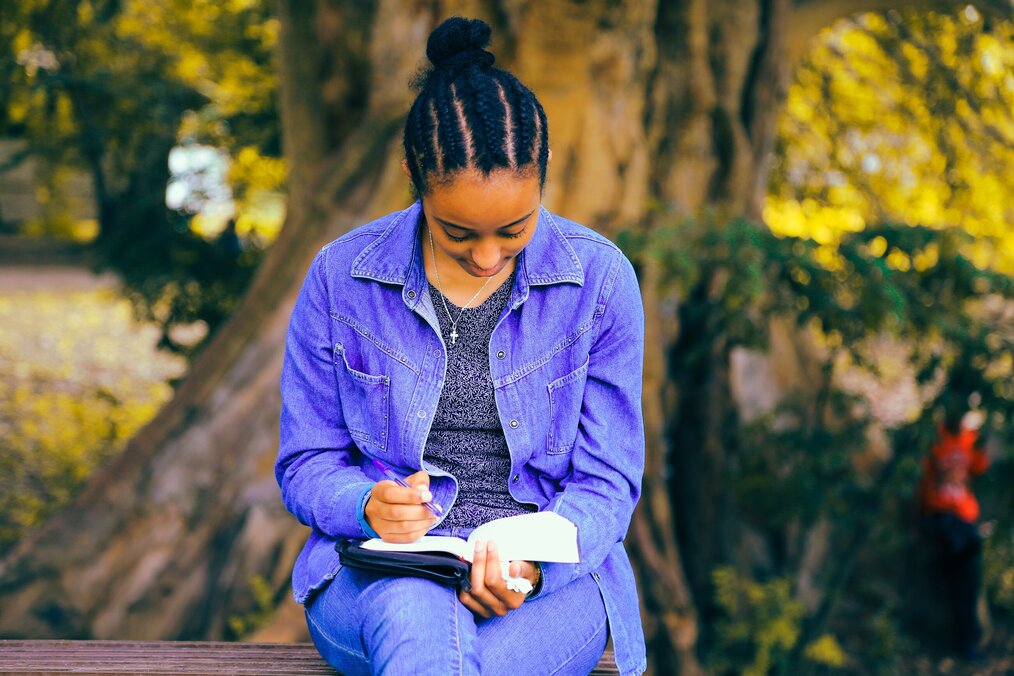 When teaching English overseas, having a little something extra aside from your TEFL certificate and degree can help give you an edge over your peers in the job market. There are plenty of ways to set yourself apart, but the way I took, personally, was test preparation -- as in, learning how to help students prepare for standardized tests. Standardized exams are a global phenomenon, so test preparation likewise pops up almost everywhere.
But just as there's more than one college admissions test, with both the SAT and the ACT vying for the same market, there are multiple standardized English tests used to measure English learners' knowledge and skills. Standardized English exams come in a variety of flavors, too, with tests focusing on academic English, business English, and general English.
What are standardized English tests?
Standardized English tests are an official measure of a learner's proficiency. They are designed for several purposes including getting into university and proving the required language skills for a job. You may have heard of the TOEFL or IELTS -- these are standardized English tests! There is a sizeable market for tutoring for these tests both overseas and in the US with non-native learners.
Do English language learners (ELL) students need to take standardized tests?
That depends on the individual learner's goals. If they're learning English to get into university or land a job, a standardized test with passing results is likely needed. Outside of that, some ambitious learners may want an official record of their level for their own sense of achievement.
So, what is the best assessment for ELL students? Again, that is all up to your student. No one test is superior, per se, but some are better for what your student's end game is. Usually, the learner will know exactly which test they need to take and will approach you asking for tutoring to reach their goal.
Benefits of teaching test prep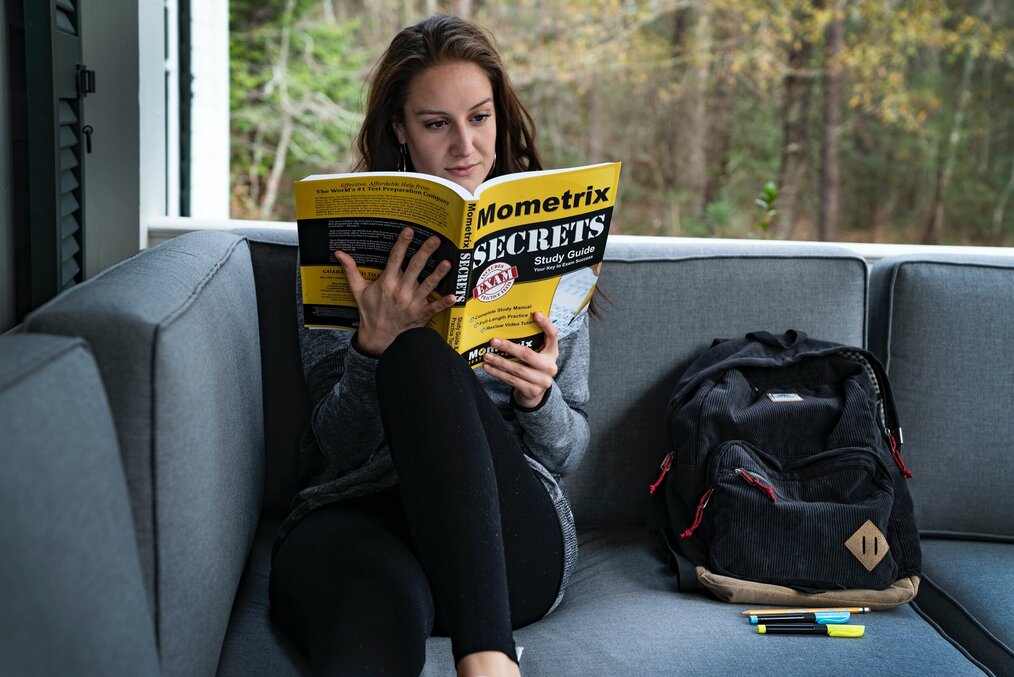 You already teach English in the classroom, so what's the benefit of adding test prep to your bag of tricks? There are several reasons why teachers may take this activity on. Some of the most popular include:
Better job opportunities: Adding new, marketable skills to your resume makes you an attractive candidate to employers. If you're looking to snag a better position, becoming a test prep tutor could be your ticket to a new job.
Pay increase: Tutoring students for test prep can add an extra income on top of your teaching job. However, it could also lead to a pay increase at your current job. Expanding your repertoire means your employer can use you in more ways since you have more to offer your students.
Test prep tutoring business: Many teachers have a side hustle outside of their classroom hours. Some though, take it a step further and make it their main source of income. What's better than being your own boss?
Aside from the monetary gains, you'll also have the personal satisfaction of knowing you've helped your student get into the university or workplace of their dreams! There's no better feeling than hearing the news of a passing score.
Common European Framework of Reference for Languages (CEFR)
Outside of the US, European countries, as well as an increasing number of others around the world, use the Common European Framework of Reference for Languages (CEFR) to classify language ability. If your students are in Europe or hoping to study or work in Europe, chances are they will be studying for a test to certify their level of English according to the CEFR scale. Exams, like those administered by Cambridge, focus solely on this system. Below is a general overview of each level:
| LEVEL | DESCRIPTION |
| --- | --- |
| A1: beginner | Can understand and participate in basic, everyday conversation. Able to read simple texts. |
| A2: pre-intermediate | Can talk about family, jobs, and basic personal information. |
| B1: intermediate | Can describe and respond to familiar situations in everyday life and the workplace. Able to write simple, connected texts. |
| B2: upper-intermediate | Can have conversations about both concrete and abstract topics. Conversations with native speakers are understandable and flow well for both parties. |
| C1: advanced | Can communicate fluently with little hesitation and few mistakes. Speaker has full autonomy in their target language and functions well in both work and academic settings. |
| C2: proficient | Can communicate at a native level, understanding and explaning complex thoughts and ideas in any subject. |
| Source: | Cambridge English. |
Tests for college admissions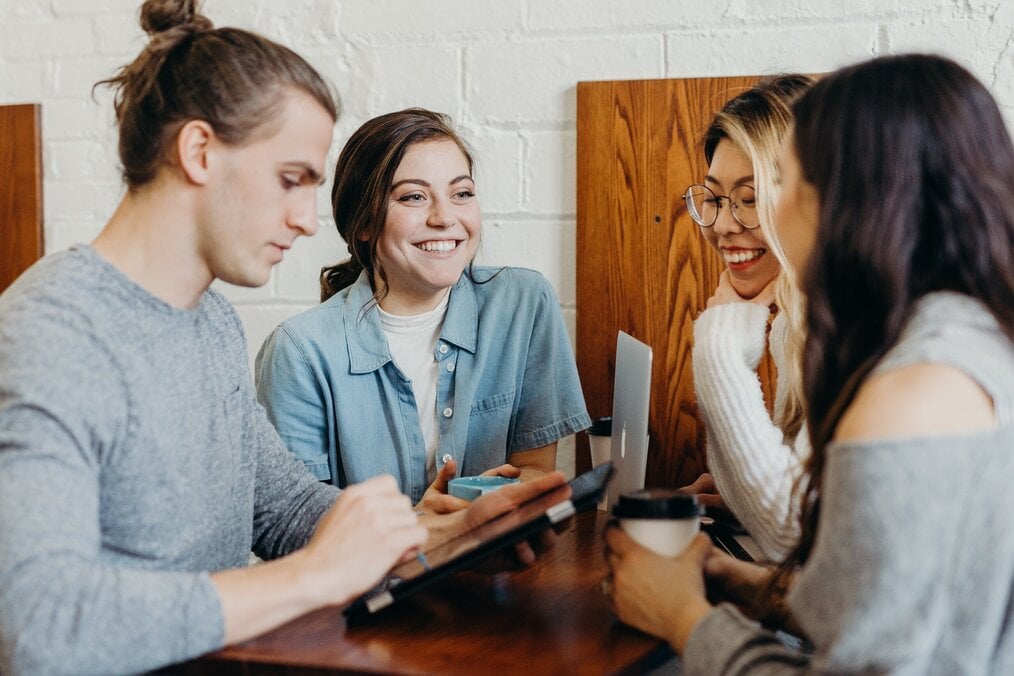 For non-native speakers with dreams of applying to universities in an English-speaking country, getting a passing score on a standardized test is a must. The International English Language Testing System (IELTS) and the Test of English as a Foreign Language (TOEFL) are the two most popular and widely accepted exams across the world but the Pearson Test of English (PTE) and the Duolingo English Test are gaining traction. Read on to learn more about these academic English exams.
International English Language Testing System (IELTS)
Where it's accepted: US, Canada, UK, Ireland, Australia, New Zealand
How to get trained: Premier TEFL has a IELTS Coach certification
Cambridge English's most popular exam is the IELTS, their test of academic English. IELTS shares some formatting similarities with the other Cambridge English assessments listed below, but the core content and goals of the test are different enough that it's better to treat it as a separate entity.
The test itself is broken up into four sections: speaking, reading, writing, and listening. Like the other Cambridge exams, it has some similarities in terms of question types, such as sentence completions and matching subheadings to paragraphs of text. The official IELTS site has an extensive breakdown that illustrates what is covered.
One notable advantage to building up an IELTS specialization: It takes time for a teacher to really learn the ins and outs of any Cambridge exam but because the number of people taking IELTS is so large (and rapidly growing!), it's a worthwhile investment if you find yourself working with IELTS students.
Test of English as a Foreign Language (TOEFL)
Where it's accepted: US, Canada, UK, Ireland, Australia, New Zealand
How to get trained: Oxford Seminars offers a module on TOEFL test preparation for teachers
The TOEFL is made by ETS, the same company that makes the GRE and the SAT. The TOEFL is a competitor to IELTS, taken by a similar number of people globally and for the same purpose: university admissions. Students taking the TOEFL are much more likely to be applying to American universities or colleges since it's more of a household name in the States (even though the IELTS is widely accepted, too!).
A big-picture overview of the TOEFL looks very similar to one of IELTS, too. The four sections are roughly the same (reading, listening, speaking, and writing), the level of English required for high scores is comparable, and the register of English tested (academic) is all but identical. However, despite similar content, the tasks included in the test are quite different. For example, for the TOEFL, students record responses to questions into a microphone while IELTS test-takers have conversations with a test administrator for the speaking section.
One notable advantage to building up a TOEFL specialization: if you end up teaching English in the U.S. after spending time overseas, there is a good-sized market for TOEFL prep stateside since it's an American test.
Lesser known academic tests
Although lesser-known, the Pearson Test of English (PTE) and the Duolingo English Test are becoming more popular. They're currently accepted by select institutions across the US, Canada, UK, Ireland, Australia, and New Zealand.
Duolingo is the cheapest out of all of the options and has become more popular during the COVID-19 pandemic.
Tests for employment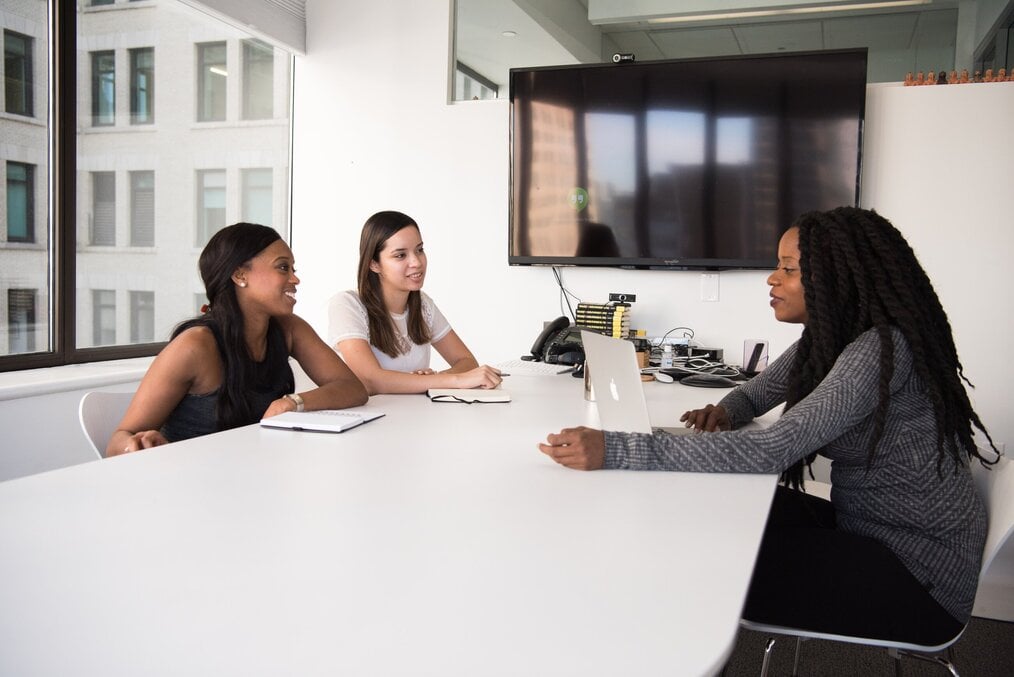 A variety of employers around the world require proof of English proficiency for employment, especially in specialized fields like healthcare. Even if your student's target workplaces don't ask for level certification, they may want to take the test anyway to make themselves more attractive to recruiters. Three popular tests include the Test of English for International Communication, the Occupational English Test (OET), and the Cambridge Business series.
Test of English for International Communication (TOEIC)
Where it's accepted: over 150 countries, but primarily used in Japan, Korea, US, Canada
How to get trained: The TEFL Institute of Ireland includes TOEIC and IELTS certifications within their 180-hour online TEFL training
TOEIC is a test used to demonstrate English proficiency to employers around the world and is split into two separate tests: speaking and writing, and reading and listening. It is a much easier test on average when compared with the other English exams because it seeks to measure professional rather than academic English.
The TOEIC test uses real-world situations that one could expect to encounter in the workplace. It touts itself as a mode of advancing career prospects.
Occupational English Test (OET)
Where it's accepted: US, Canada, UK, Ireland, Australia, New Zealand, Singapore, and more
How to get trained: The OET organization has a Preparation Provider Programme for individual teachers as well as those within larger organizations
One of the many great things about working in healthcare is the international mobility it can give you in your career. With many English-speaking countries experiencing skills shortages across a variety of fields, foreign-trained medical and allied health professionals can find an easy path to a visa to work abroad.
With the OET, students who are hoping to emigrate can prove their proficiency in medical English across 12 separate professions including:
Medicine
Nursing
Podiatry
Dentistry
Speech pathology
Veterinary medicine
Candidates will need to pass sections on reading (60 minutes), writing (45 minutes), speaking (20 minutes), and listening (45 minutes) that relate to real-life situations they would normally encounter within their field.
Cambridge Business
Where it's accepted: worldwide, used to certify proficiency in English-speaking and non-English-speaking countries seeking bilingual candidates
How to get trained: Cambridge sells manuals for teachers and trainers with practice tests and materials
The powerhouse Cambridge offers business-oriented exams for three different levels, B1-C1. According to their website, these exams are accepted by thousands of major employers and organizations around the world including Adidas, Casio, and Proctor & Gamble. Their exams are focused solely on English in a business context, along with proficiency in office-related tasks including email and report writing.
Preliminary: equivalent to B1 level, students show they can write short emails, talk about business subjects, and understand graphs and charts
Vantage: equivalent to B2 level, students are able to participate in formal meetings, write reports, and read formal publications
Higher: equivalent to C1, students are able to function at managerial levels, giving presentations and participating in the workplace confidently
For these tests, reading and writing are combined into one 1.5 hour section while listening and speaking are conducted separately. The oral portion of the test is done in pairs and lasts around 12 minutes. The listening portion is around 40 minutes long.
General proficiency tests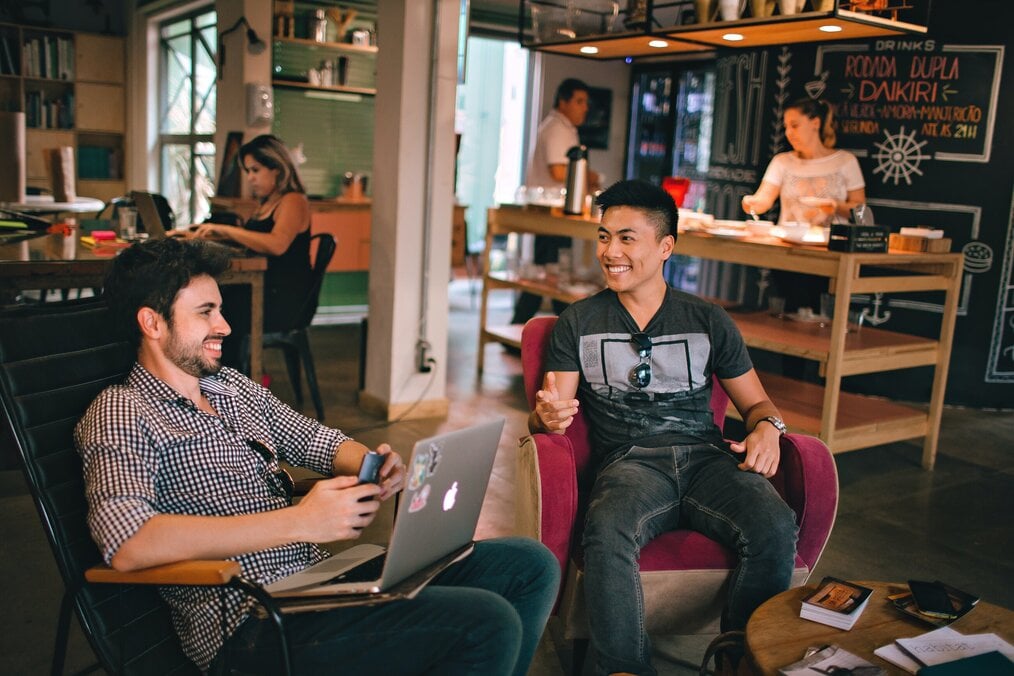 Cambridge English
Where it's accepted: US, Canada, UK, Ireland, Australia, New Zealand, as well as many non-English-speaking countries worldwide
How to get trained: Cambridge offers teacher training courses for all of their exams
Cambridge English is a TEFL behemoth. They both certify new teachers through their CELTA courses -- one of the most widely recognized accrediting organizations worldwide -- and certify English learners based on tests for students at various levels.
Because there are several Cambridge tests, I don't want to single one out as the most important, but these three are the best places to start. They're the most general in their scope of English, they're commonly used in resumes (especially in Europe), and they're advanced enough that students who plan on taking them will likely be studying completely in English.
First Certificate in English (FCE): B2 level; Requires students to be conversational and communicative, but far from free of errors.
Certificate in Advanced English (CAE): C1 level; Expects natural use of idioms and very high comprehension of native English in realistic settings.
Certificate of Proficiency in English (PCE): C2 level; Calls for near-native fluency, with only very rare lapses in language use or communication.
The three above all include sections on the four main communication skills: reading, listening, speaking, and writing, with "use of English" questions built into the reading sections to target specific grammar and vocabulary knowledge; particular question styles that you see in FCE listening, for instance, show up in CAE listening, too.
Interestingly, the FCE isn't actually the "first" Cambridge exam; the Key English Test (KET) for A2 level and Preliminary English Test (PET) for B1 level are lower-level tests geared toward elementary and middle school students. But, they are not as popular in general, and it's less likely that English teachers will be asked to tutor students for these exams.
One notable advantage to building up a Cambridge specialization: The Cambridge English exams are a convenient set of tests to teach because they have a good deal in common among them. Certain types of questions show up across tests, which means that experience teaching one test helps a good deal in teaching the others.
More training resources
If you want to specialize in teaching one of these exams, some TEFL course providers may offer additional specialization modules to train teachers on these skills. Typically, these add-ons are far less expensive than a full TEFL course. In addition, teachers interested in exam prep training can go straight to the source and sign up for training through the company itself.
IELTS Australia offers a free online Teacher Trainer Program
Cambridge offers a wide catalog of affordable online courses for teaching training including exam prep, cultivating inclusive classrooms, and teaching grammar and pronunciation
Which test will you teach?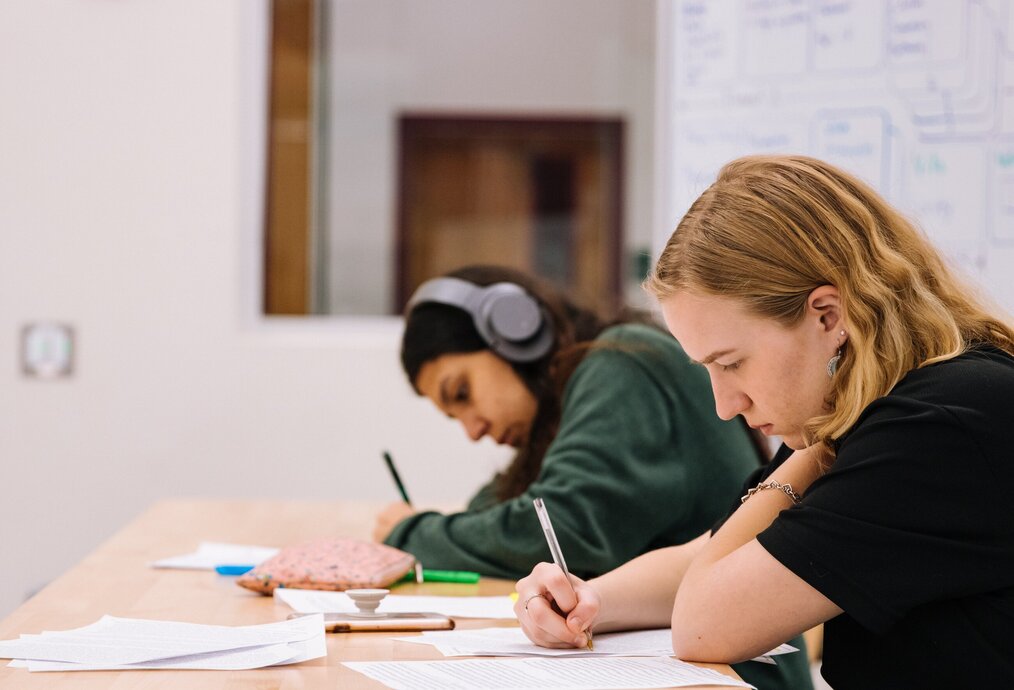 Choosing to train as a test prep tutor no doubt has both professional and personal benefits. Earning more money, finding a better job, and helping your students make their dreams come true are all great reasons to add test prep to your list of skills. Whether you pick one test to specialize in or familiarize yourself with several, tutoring standardized English tests abroad is a fantastic career choice!