Grad School Abroad
Why and How to Earn a Graduate Degree Abroad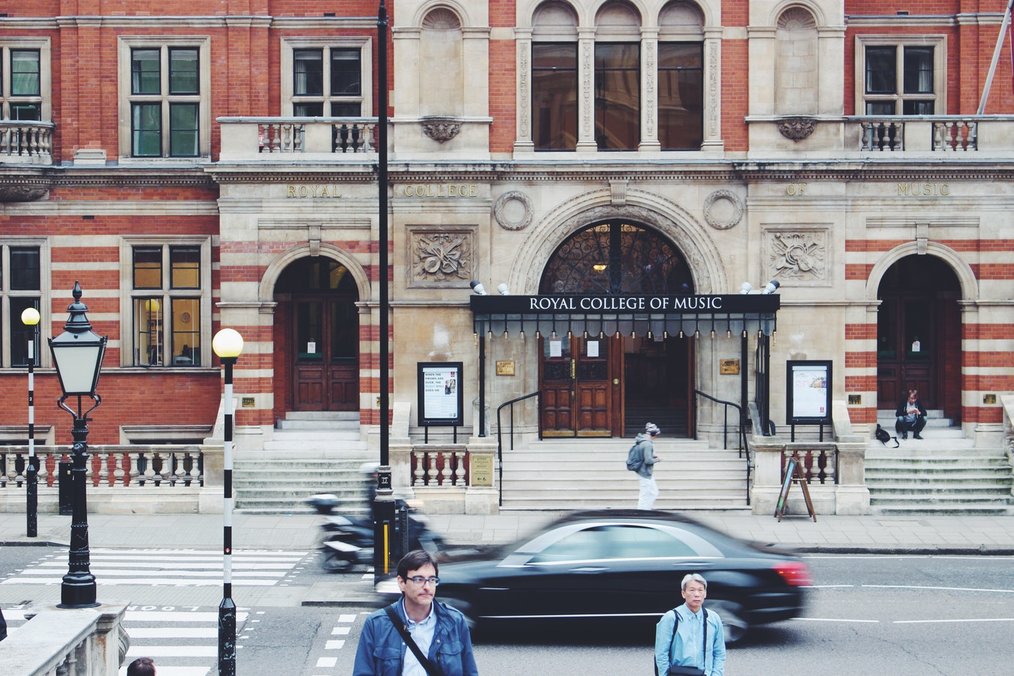 You come from a great country with amazing universities. There are so many grad schools in your home country to choose from, with all of the majors and programs you could ever desire. Students from other countries come to your home country to be educated. Why would you get your graduate degree abroad?
This mentality is extremely common across North America, the UK, Australia and New Zealand. While study abroad is common, getting a full degree abroad -- graduate or undergraduate -- is not. Some worry that their degree won't apply back home. Others are concerned about financial aid and loans. And the vast majority doesn't even know it's an option. As someone who's currently in the middle of getting a graduate degree in China, I get it.
If you didn't have the opportunity to study abroad during your undergraduate studies, or you're itching to live abroad again, graduate school is the perfect opportunity.
Grad school abroad isn't for everyone, and there are definitely certain professions that require a local degree. However, getting a degree abroad can be a great option for a lot of people. The unfortunate side is that no one ever seems to talk about it. Here are five reasons you should consider grad school abroad, and some advice on how to make it happen.
Reasons to do Graduate School Abroad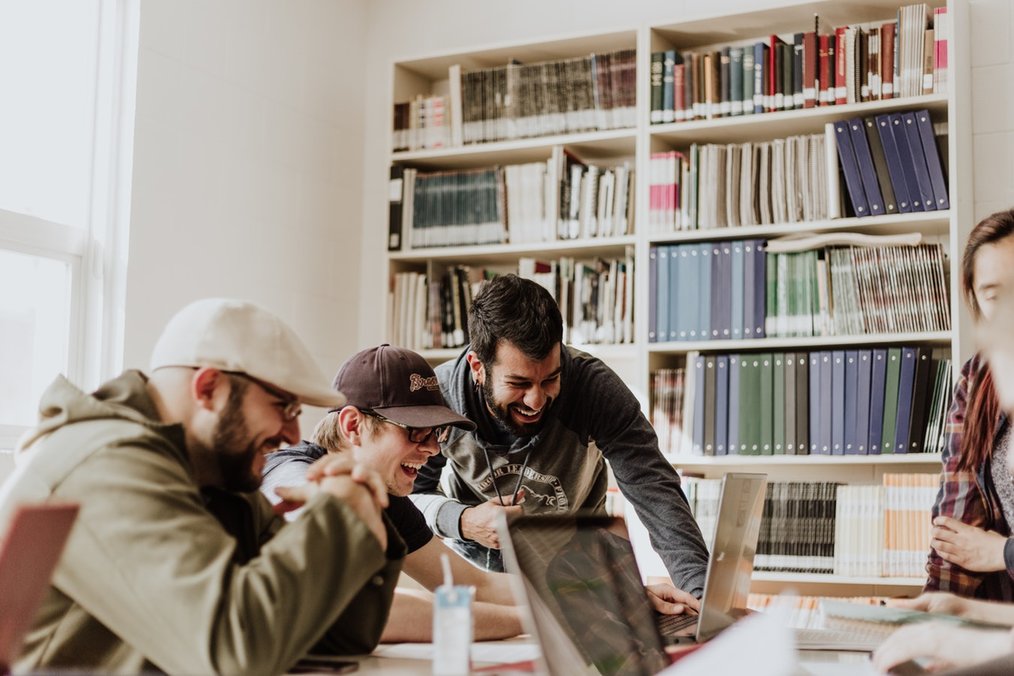 As I mentioned earlier, getting a graduate degree abroad isn't for everyone. However, there are some reasons for doing graduate school abroad -- rather than at home -- worth considering before you write this option off completely.
1. You'll save money
For the purposes of simplicity, we'll use the American university system as our base point. A degree from the U.S. is expensive. The typical tuition for a master's program at a public university can run from $15,000 USD a year or more. With a two-year degree, that's $30,000 just in tuition! While grants, financial aid and loans are a possibility, wouldn't it be nice to pay less?
Grad school in the UK is slightly cheaper than America, but the upside is that many master's programs run for only one year, rather than two. This means you'll pay less than half the tuition you would pay back in the U.S., and you'll already be paying off your loans while your friends back home are only half-way through their degrees.
Looking for something even cheaper? There's a good selection of universities in Europe that'll let international students study for free or a nominal fee. Even if you're not a citizen, you can study at select universities in Germany, Finland, Austria, and Norway without paying tuition.
Worried about the language barrier? Don't. There are plenty of graduate programs in Europe that are conducted in English -- especially in countries with languages that are less widely spoken.
Affordable graduate programs in Europe
Finland - Finish universities currently charge no tuition fee for studies, regardless of the student's nationality.
Austria - Universities in Austria are free of charge for citizens, but international students should expect to pay "363.36 or 726.72 Euros per semester for tuition fees plus 17.50 Euros for the Student Union membership fee and .50 Euros" according to Scholars4Dev.
Norway - At a public university in Norway, there's no tuition charge, but students are expected to pay a semester fee of about $55 - 110 USD. Also expect to spend roughly $12,000 per year in living expenses.
Germany - While undergraduate studies are free, most master's or PHD programs in Germany are fee-based. Research each university in Germany that interests you for exact numbers.
Sweden - Though international students have to pay fees to attend university in Sweden, there are a significant number of universities that will waive the fee or offer scholarships to international students. View the list of Swedish universities with financial support for international students.
France - Unlike some of the other countries mentioned, France has a fee based university system, but it's nominal compared to American graduate studies. Tuition for a graduate program in a French public university would cost an annual fee of $310 USD. Private institutions can run from $3,600 - $12,000 per year. For students looking to do graduate studies in French, you will have to pass a language test such as the DELF or DALF first. Also consider applying to a scholarship for studying in France.
Aside from tuition, getting an MA abroad can also save you money on living expenses. Many western universities have campuses in developing countries where the cost of living is very low. One month's rent in London or Sydney may last you an entire year in China!
If you're looking to do a graduate degree outside of Europe or North America, Singapore, China, Japan, Malaysia, Australia, New Zealand and South Africa all have opportunities. However, they come with varying costs and options (for example, we were only able to find an MBA program at the University of Cape Town for South African graduate programs). Find a Masters is a helpful tool for sorting through your options and finding a graduate program abroad.
2. Learn a new language
Of course, by doing a full degree abroad, you'll be learning outside the classroom just as much as you are learning inside the classroom. Supplement your studies by considering a country with a different language from your own.
Though you may conduct your studies in English, you should be able to take courses in the local language at your university. You'll also have plenty of opportunities to practice your language skills outside of the classroom with the local friends you'll meet on campus.
Grad school abroad isn't for everyone, but it can be a great option for many people. Unfortunately, most young graduates in English-speaking Western countries don't know it's even an option.
If a masters degree isn't enough to help you stand out from the pack of job applicants, the ability to also speak another language will certainly help you rise above the rest. In an increasingly global world, employers want people who can speak another language. With a little hard work and the desire to learn, it's very possible to become conversational after a year.
3. Gain international experience
If you didn't have the opportunity to study abroad during your undergraduate studies, or you're itching to live abroad again, graduate school is the perfect opportunity.
As Go Overseas' own community director, Mallory Meiser, who completed her Masters in London, says, "I'd always wanted to live abroad in the UK, and the easiest way to do so was with a student visa. The tuition for a Masters program was also the same as in state tuition to the University of Maryland (my other option), so it was kind of a no-brainer for me".
Besides getting international experience (which, in some fields, is absolutely a job requirement), you can live in a new country, try new foods, meet people from all over the world, and explore a new culture. Take some time to learn a new language, make local friends and cook traditional dishes.
4. It'll give you a competitive edge in your job hunt
Many young graduates worry that obtaining a degree outside of their home country will be seen as a detriment. That couldn't be further from the truth! Many companies now want employees with international experience, especially if this includes a second language.
Less than 1% of USA students enrolled at institutions of higher learning have studied abroad (source: NAFSA), which means you can stand out from the pack by getting your grad degree abroad.
Expanding your search outside of your home country allows for you to broaden your options for graduate programs.
Not only that, but studies have shown that students who study abroad show a willingness to adapt to new environments. They're more understanding of different cultures and viewpoints, and more independent, self-confident and well rounded. Use these attributes to your advantage when applying for jobs and play up your international experience.
For those of you worried about the professional repercussions of taking time off for a gap year, grad school abroad is the perfect excuse to live abroad while furthering your education and helping your career. After a year or two of studying abroad you'll come home with an open-mind, international experience and a better perspective of the world.
5. It broadens your options
Expanding your search outside of your home country allows for you to broaden your options for graduate programs. For example, there's literally one graduate level program focused on travel writing. It's at Kingston University in the UK.
If you're willing to move abroad, you might be able to find a program that's even more specialized and designed to your future career goals than you would if you limited yourself to your home country.
Will My Degree be Recognized?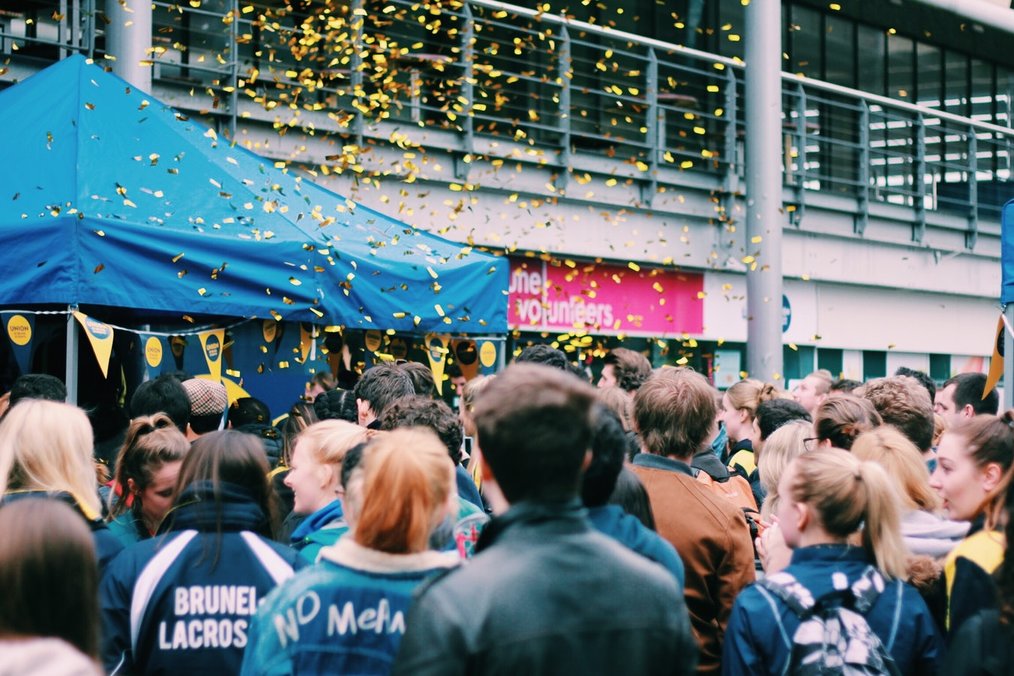 As mentioned earlier, the biggest reason why graduate school may not be an option for you is that your graduate studies may not be accepted by employers at home. For example, if you're looking to become a teacher, legal or medical professional then you might want to stick to a graduate program at home.
However, for the vast majority of studies -- from technology to liberal arts -- your studies transcend national boundaries. In fact, having a global perspective or the opportunity to conduct research in another country may even give you a more robust understanding of a subject.
Even so, you need to check that the program you enroll in will be recognized in the United States. According to Graduate Schools "You should investigate the school's accreditation status if you want your degree to be recognized worldwide. You'll find that the good graduate programs abroad are on the same academic level as those in the United States." A simple email or phone call to your prospective university should answer this (incredibly important) question.
If tuition isn't your main concern, but rather the international experience, the other option to consider would be attending university at an American school that has a full campus abroad.
Are Graduate Degrees Different Abroad?
The biggest difference between a graduate degree abroad versus one in the United States is that American graduate programs tend to be "taught" master's -- meaning that you must complete courses -- whereas the majority of those abroad abroad are "research" master's. Expect these programs to be more independent.
Another major difference is the time. Typically, master's programs in the UK and Europe only take one year (rather than two), but they run from September - September and have three terms. So really, a full year.
How Can I Make it Happen?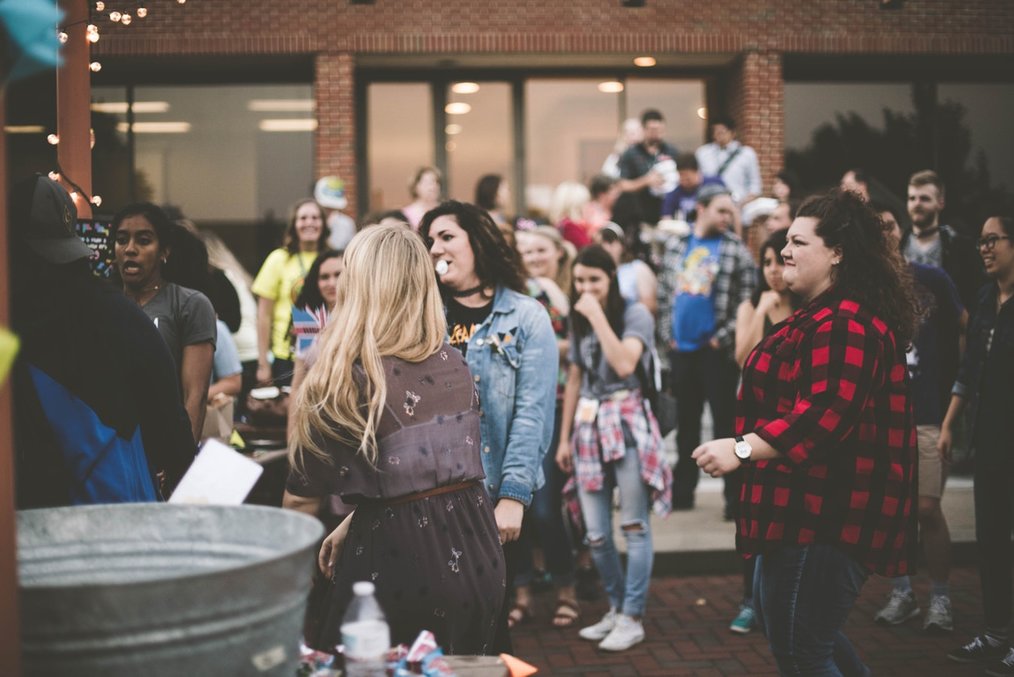 Okay, so now that we've planted the idea of doing a graduate program abroad, how you can start your research, apply, and get on your way to completing a graduate degree abroad?
1. Narrow your search
If you're committed to getting a master's degree, we assume you already have a good idea of what you'd like to study. If not... well, you should probably figure that out. Obviously, this should be your main priority when narrowing your search (and search portals like Find a Master will allow you to narrow by degree type). However, some other questions to ask when determining which graduate program abroad is right for you:
Are you flexible on location? Or are you interested in one specific country?
Are you looking for a graduate degree program in English?
If not, are you proficient enough to study in another language? You'll likely have to pass a test to prove it.
But... if only there was a website or something that would allow you to sift through all the options out there? Fortunately for you, there's more than one:
Graduate school search portals
2. Talk to other international students at the university
To get a good feel for whether or not the programs you're looking to apply to are a good fit, try to get in contact with a few other international students pursuing their graduate studies there. Ask them what they think of the program, potential hurdles, and anything else that you're burning to know!
You should be able to track them down by contacting the department head or whomever is in charge of inbound international students (usually in the international studies / study abroad office... but not always).
Insider tip: not sure who to contact? E-mail several people at the university, and specifically target lower-level staff, like an assistant. They tend to have less on their plate and will respond and/or pass you along to the right person more quickly.
3. Money and finances
While grad school can be cheaper than back home, you may not have the same financial support as you would at home. For example, the U.S. will only issue student loans to certain select universities abroad. If this is an issue for you, be sure to check with your bank.
Also look into financial support offered through your host university. Does your chosen university offer financial aid or scholarships to international students? If so, is it more catered to international students from developing countries, or would you, as an America, be welcome to apply?
Think about the overall cost of living when comparing costs while you're at it. Even though tuition is free (or cheap), can you afford the cost of living in Norway? You don't want to fall in love with a school you can't afford!
Finally, some student visas -- like those for the UK, France, and Germany -- will allow you to work part-time. Will this be an option for you to help supplement your expenses?
4. Send in your applications!
Once you've decided on a few universities, all that's left to do is apply! Many applications are much easier than they may be back home. For example, universities outside of the U.S. won't require you to take a GRE exam. Some programs don't even require a letter of recommendation or personal statement essay. Either way, be sure to check the specific requirements of the university you're applying to well in advance so you can make sure you cover all your bases well before the deadlines.
5. Apply for a student visa
Once your admitted into an international university -- especially as an American or Canadian citizen -- the visa process will be more or less straightforward. It might take a good amount of paperwork, navigating red-tape, or trips to your embassy or local consulate, but you have a university supporting you in your visa process. That's typically the biggest hurdle for receiving a visa to live abroad anyway.
This Could Be the Best Decision You've Ever Made
Grad school abroad isn't for everyone, but it can be a great option for many people. Unfortunately, most young graduates in English-speaking Western countries don't know it's even an option. Before deciding on a university in your home country, consider attending grad school abroad. Who knows? It could be the best decision you've ever made.