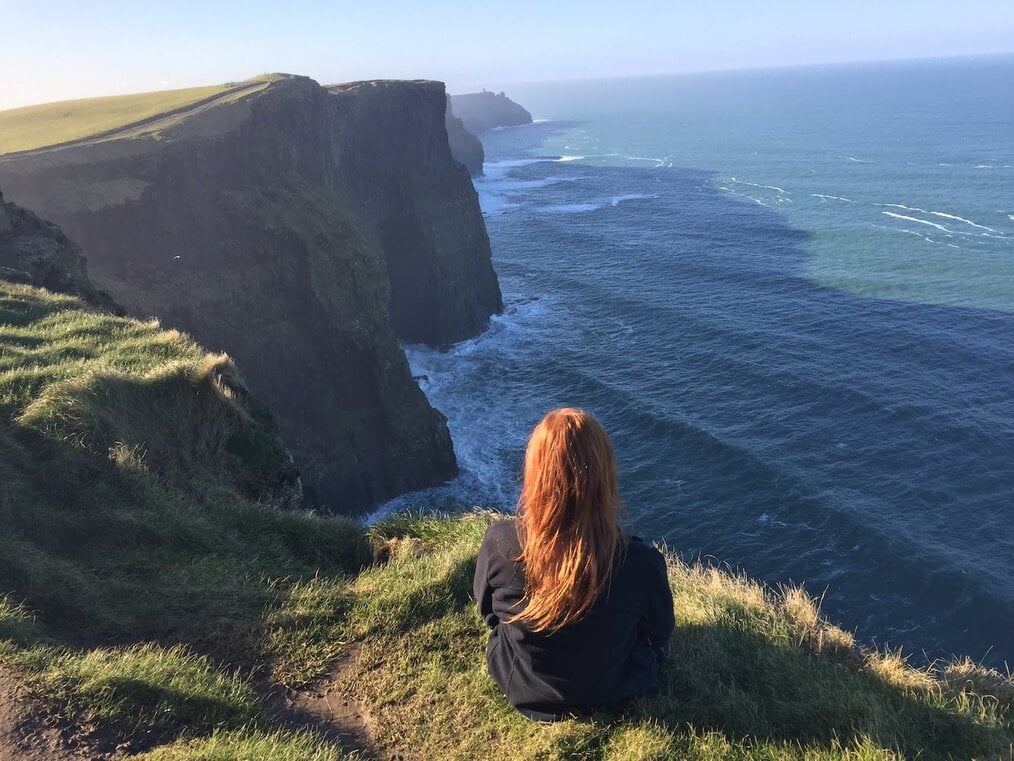 Ireland is known as the land of saints and scholars. What better place to go if you're looking to do a Masters degree abroad?
Studying abroad can be a life-changing experience, and these programs will enrich your education and your understanding of Irish life, all while having the craic and making new friends for life.
You might be wondering, but yes, Ireland is open to international graduate students right now. There are some extra bureaucratic hurdles and some requirements you'll need to meet in order to keep yourself and your new Ireland community safe, but once you get settled in, it will all be worth it!
Unique and tailor-made by some of Ireland's best third-level institutions, these courses are unlike anything else you'll find in the world. And whether you're a soon-to-be graduate or someone who's looking to further their career by advancing their studies, these are definitely worth looking into if you're thinking of taking that important step in your education. Here are 11 one-of-a-kind Masters degree programs in Ireland that are just waiting for you to enroll.
1. Master of Arts in Irish Folklore & Ethnology at UCD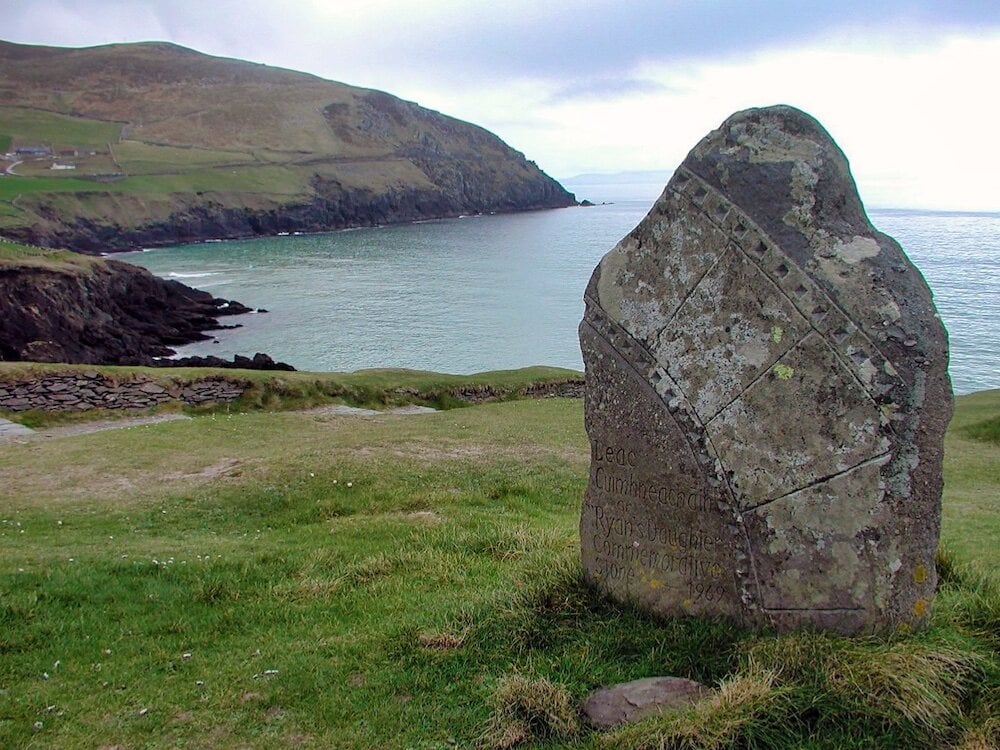 University College Dublin's (UCD) MA in Irish Folklore and Ethnology offers the chance to study a wide range of topics within the subject area, from research theories to the study of oral narrative; traditional music and song to fieldwork and archival methods. Students will also get the chance to pick classes in subjects related to studying Folklore and Ethnology, like Modern Irish, Archaeology, Cultural Policy, and Creative Writing.
The program also includes training in original archival and fieldwork research and methods, as well as access to the specialist library and archive holdings of the National Folklore Collection.
During the course, students will get the chance to explore their research interests as they prepare and write a Master's thesis on a subject of their choice or to undergo work placement with the National Folklore Collection, the Irish Traditional Music Archive or The National Museum of Ireland's Museum of Country Life (subject to availability).
2. Master of Arts in Irish Theatre History and Archives at NUI Galway
The MA in Irish Theatre History and Archives at NUI Galway offers a hands-on approach to the study of Irish theatre as a living process, exploring everything from the nineteenth-century plays of Oscar Wilde to the early Abbey plays of W.B. Yeats and Sean O'Casey, to Samuel Beckett in mid-century, to major contemporary dramatists like Brian Friel, Marina Carr and Enda Walsh. You'll also be looking at the growing role of interdisciplinary arts practice, dance and collaborative theatre-making approaches in contemporary Irish theatre today.
When studying this course, you will have unprecedented access to one of the greatest Irish theatre archives in the world. They include hundreds of videos of performances and original promptbooks, as well as communications between major authors, drafts of plays, and set costume designs. With classes taught by some world-leading scholars, you'll also get the chance to work in the major international center for research on Irish theatre and performance and to get some hands-on work experience in either archive maintenance and acquisition and/or literary management for the theatre.
3. Master of Philosophy in Modern Irish History at TCD
If you've ever dreamed of diving into Irish history, then Trinity College Dublin's (TCD) M.Phil in Modern Irish History will be perfect for you. The course introduces students to research in modern Irish history, as well as the problems currently being addressed by historians and what methods they use to study the subject.
Based on the rich resources of Trinity College Dublin's library and of the nearby Dublin libraries and archives, the course provides opportunities for in-depth study of certain issues in modern Irish history. It also serves as an introduction for students who are looking to pursue doctoral studies.
The course is made up of three main elements, with a number of research training modules focusing on a variety of approaches, technologies, and resources available to researchers in modern Irish history. Students can also take special subject modules every term and, while the topics on offer change every year, they cover a range of themes from the seventeenth to twentieth centuries. Some of the classes focus on key moments in Ireland's history while others look at the country's relationship with the outside world, whether through emigration or through its place in the British empire.
4. Master of Philosophy in Irish Writing at TCD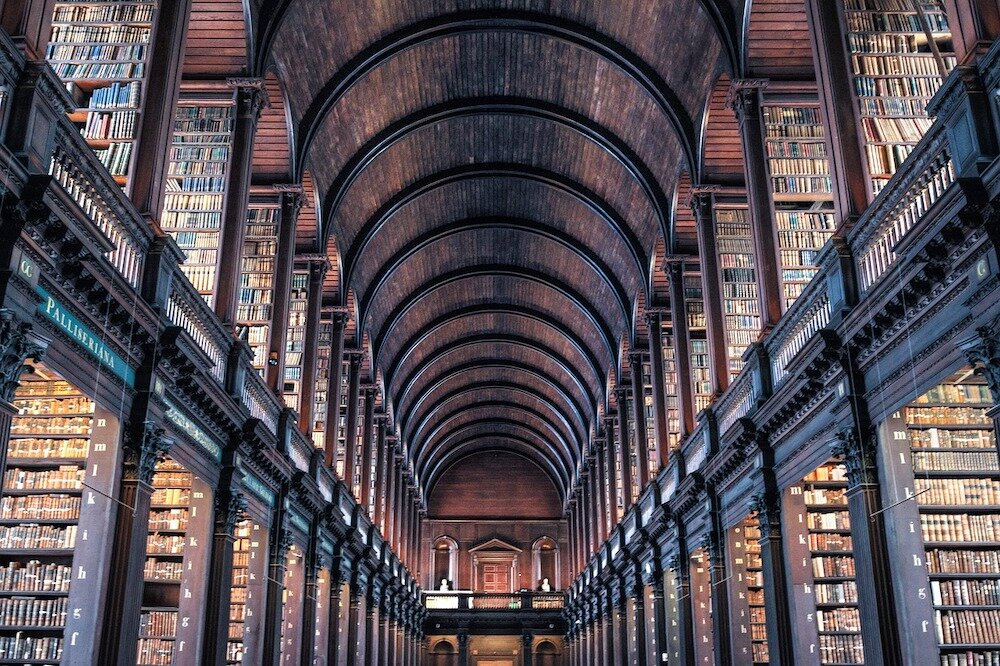 A study of a broad range of Irish writing in English from the late-16th century to the present, the M.Phil in Irish Writing at Trinity College Dublin (TCD) is perfect if you've ever fancied being a writer.
While the course is designed to be complete in itself, it can also be preparation for students who are looking to proceed to further research in the field. It is made up of five modules, including Single Author, Perspectives in Irish Writing. And each semester, students take an option module; these subjects include Publishing Twentieth-Century Irish Literature, Big House Literature, Irish Poetry after Yeats, Ireland on Stage, and Creative Writing.
Instead of the special subjects on offer during the second term, you can enroll in a Creative Writing Workshop, which is an element of the M.Phil in creative writing. Entrance to the workshop is based on a portfolio of the student's creative writing, which has to be submitted before the end of the first term.
5. Master of Arts in Irish Dance Studies at UL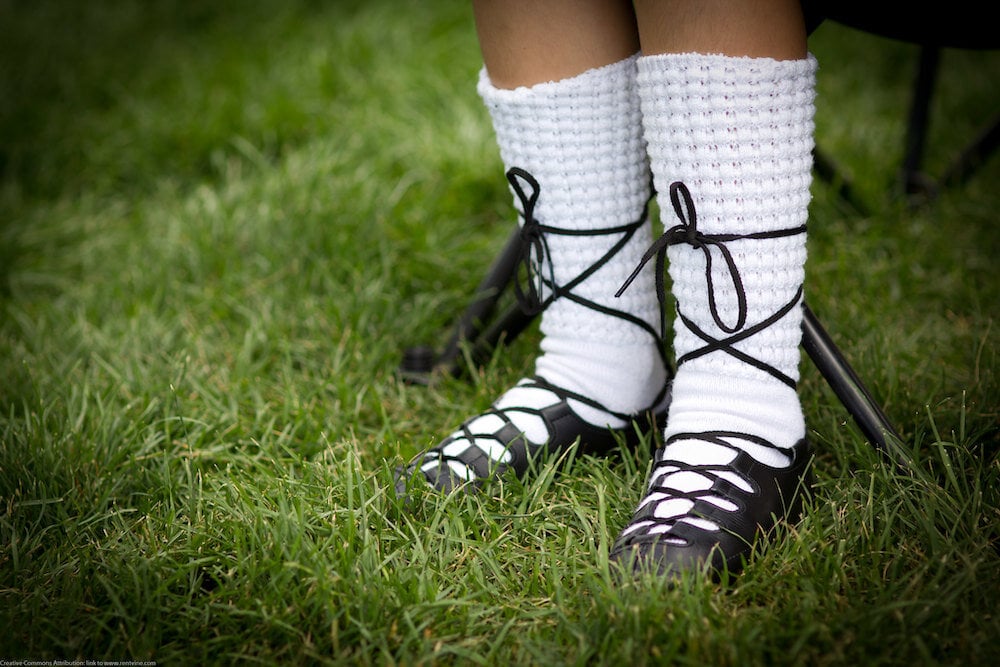 What better place to learn all about the art of Irish dance? The MA in Irish Dance Studies at the University of Limerick (UL) gives students the chance to examine Irish dance practices within cultural, historical, and practice-based perspectives.
Students on the program will engage with the relevant literature and dance practices, before taking part in field research in an Irish dance study of their choice. The autumn and spring semesters are made up of a mix of core and optional modules, including Dance Ethnography, Media Technologies for Performing Arts & Arts Research, Critical engagements with Irish Traditional Music, History of Irish Traditional Dance, and Broadening through Awareness, Activism, and the Arts, with the final presentation taking place during the summer semester.
6. Master of Arts in Irish Traditional Music Performance at UL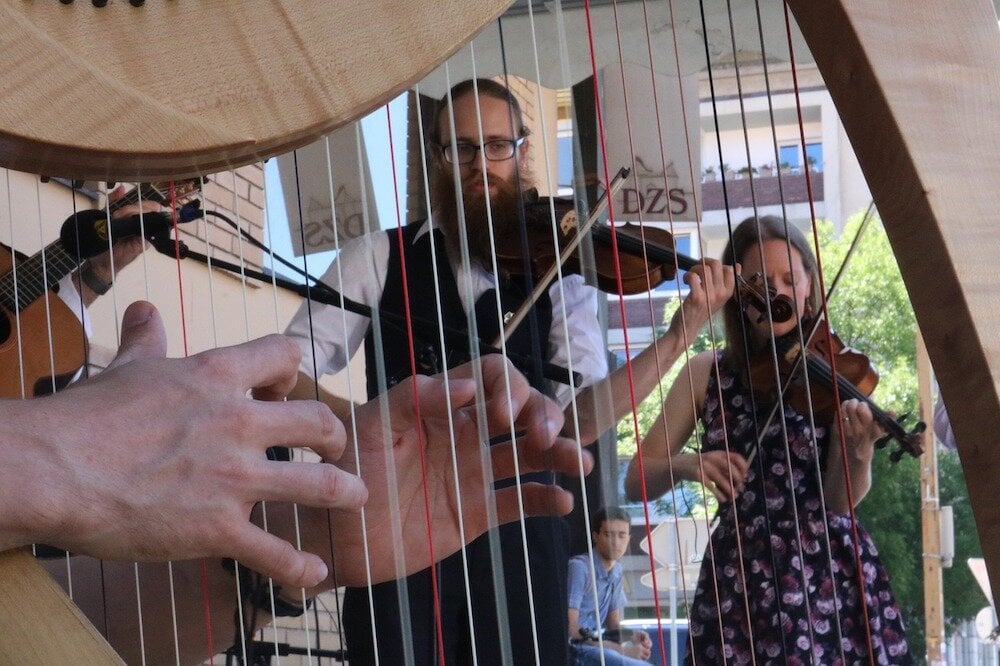 The University of Limerick's (UL) MA in Irish Traditional Music Performance is designed to provide advanced studies in the performance of Irish traditional music for both instrumentalists and vocalists.
Classes are provided by a community of world-renowned traditional performers and tutors. Past tutors have included Frankie Gavin, Liam O'Flynn, Martin Hayes, Matt Cranitch, and Michael McGoldrick, amongst many others.
An essential part of the program involves the academic skills relating to the understanding and critical examination of repertoire, sources, and styles of performance, as well as an examination of modern, vocational, non-performance skills such as music business and music technology.
7. Master of Arts in Celtic Civilization at UCC
Another course for the history fans, the MA in Celtic Civilization at University College Cork (UCC) is about the history of the Celtic peoples from central Europe to Ireland, and from the early Iron Age into the Middle Ages.
It covers a number of different areas of study, including the country's European inheritance in prehistoric times, and how Ireland influenced European culture in the early Christian period. You will also learn more about Celtic literature, mythology, languages, learning, and the Celtic saints, and have the chance to study medieval Welsh and Latin.
By the time you graduate, you'll be able to identify basic Old Irish grammatical forms, and translate sentences that illustrate their use; and to translate selected passages of Medieval Welsh prose or early Irish texts from manuscript sources.
8. Master of Arts in Early and Medieval Irish at UCC
Keen to learn all about the roots of the Irish language? Look no further than the MA in Early and Medieval Irish at University College Cork (UCC).
With a focus on Early Irish language and literature in the period from 600AD to 1200AD, the course looks at the study of language, grammar, texts, and their historical and literary contexts. You'll also have the chance to study medieval Welsh and Latin, or to take advanced courses in literary studies, textual editing, or paleography. At the end of the course, you'll submit the findings of supervised research in the form of a thesis.
By the time you've graduated, you will be able to translate selected Early Irish texts; comment grammatically on particular words, phrases, or sentences within these texts; transcribe Early Irish texts from manuscript sources and translated selected Medieval Welsh texts.
9. Master of Arts in Medieval Irish Studies at Maynooth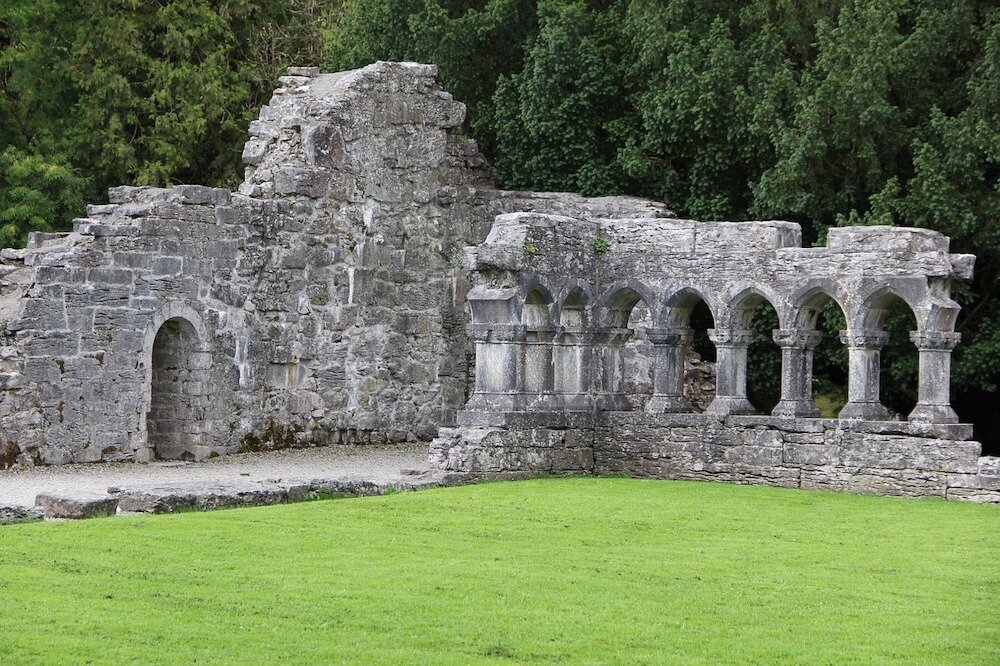 If you're looking to dive into the rich tradition of early Irish literature and intellectual culture, the MA in Medieval Irish Studies at Maynooth University may just be the right course for you.
Exploring from the early medieval period and the advent of Christianity until the coming of the Normans at the end of the 12th century, the course will also enable you to deepen your knowledge of the language and give you a set of research skills which will help you work in the field.
The course is made up of core and elective modules, including ones that focus on paleography and manuscript studies, general research skills and methodology, and medieval Irish literature -- and a minor thesis. Once you've graduated, you could go on to library work, various types of adult education, and employment in the heritage and related industries.
10. Master of Science in Emerging Media at DCU
Fancy yourself a storyteller? The MSc in Emerging Media at Dublin City University (DCU) encourages students to discover new ways to communicate and tell stories by combining media production, innovative research, and experimental practices.
In the course, which aims to provide a space for students who are looking to embrace the use of new technologies, you'll take a combination of core and option modules in areas like Responsive Media, Moving Image, Media Innovation, Sound Design, and Media Animation, before completing a Final Term Production Project.
And once you've graduated, you could go on to work for a wide range of media companies, broadcasters, and NGOs in roles like Online Visual Designer, Film Maker, Interaction Designer, or Animator (just to name a few).
11. Master of Science in Aviation Finance at Smurfit Graduate Business School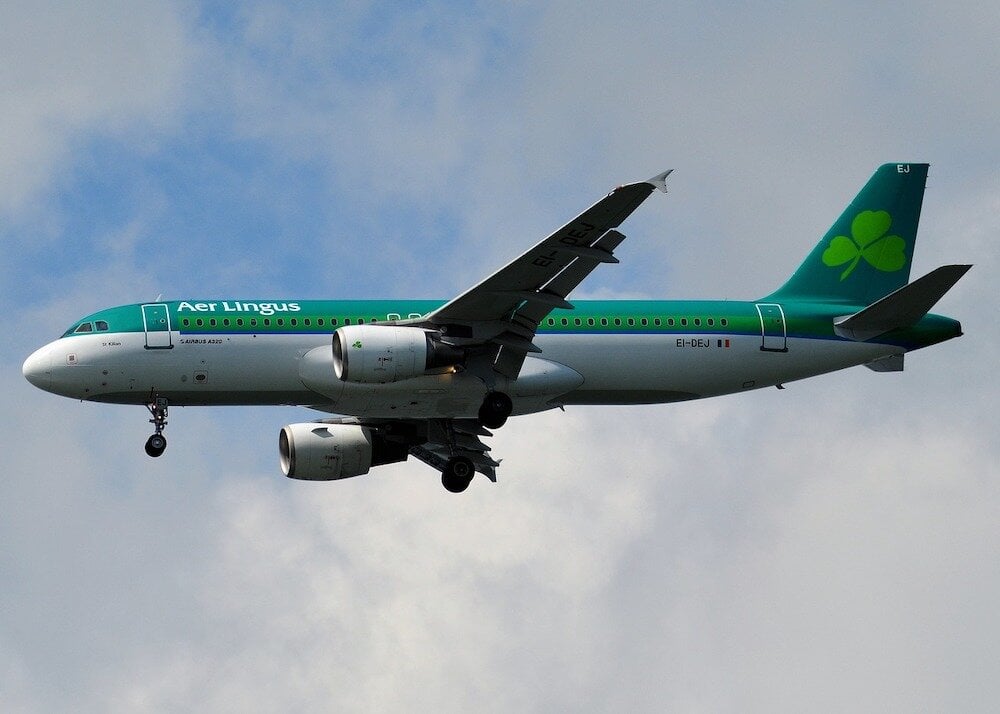 If you're looking for more conventional Masters degrees in Ireland, there are plenty of those too! Whether you want to study engineering, medicine, business, or other degree programs, the universities of Ireland have plenty of courses to offer.
One example is the Masters in Aviation Finance offered at Smurfit, the business school within UCD. In addition to more traditional business programs, this one focuses specifically on the insight and the practical and technical skills you'll need for a career in the financial sector of the aviation industry. This is especially helpful in Ireland, where airlines like Ryan Air and Aer Lingus provide real-world case studies.
Which Will You Choose?
This list barely scratches the surface of fascinating Masters degree programs you could pursue in Ireland. All that's left is to browse the prospectus and choose which ones you plan to apply to.