Study Abroad
Master's Degrees in Ireland: All You Need to Know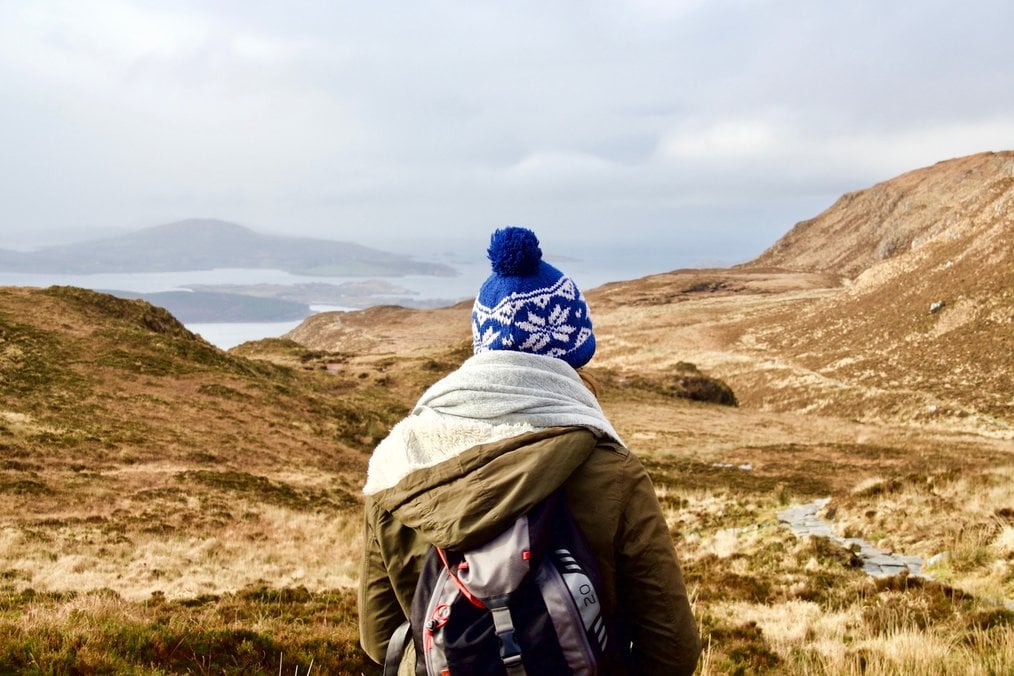 Not everyone can make it overseas during their undergrad degree, but just because you threw that cap into the air doesn't mean you threw away your chance to go overseas along with it. Master's degrees can also be obtained in other areas of the world, so don't limit yourself to getting that additional degree on your home turf. This is a great opportunity to go overseas -- and it isn't as difficult as you might think!
Though there are plenty of locations to get your Master's, we talked to one of our Go Overseas users at the University College Cork about her experience graduating from the Emerald Isle. For some, this might mean getting back to your roots in Ireland! For others, the ease of studying without a language barrier may be more appealing. Regardless of the reason, if you want to live where Irish eyes are smiling, here's some insider information to help get you started.
Before diving in, you might be on the fence about whether it's possible to get your Master's degree in Ireland right now, what with a global pandemic going on. Yes, you can still enroll in postgraduate programs in Ireland right now as an international student. Once you go through the necessary requirements imposed by the Irish government, you can still study in any of the great universities mentioned below.
What You'll Need
The first thing you'll need to know to begin your journey is to understand the application requirements for many of the programs within Ireland. Though each specific program may vary, here are the general things you'll need to be able to pull out of your back pocket:
At least a 3.2 GPA (or Second Class Honors)
A Bachelor's degree from an accredited institution
Exceptional letters of recommendation ( find one person who can speak to your academic aptitude, and the other from an individual who can speak about your character)
The best part about getting your Master's in Ireland? This country doesn't require GREs for a graduate degree!
However, degrees in science, medicine, and business may require more specific tests and information that will be noted on the program pages. Make sure to check if your major requires these tests before beginning the application process.
The Application
Once you have your required documents in order, we all know you know what comes next. You may have flashbacks from your high school days of application after application -- those long nights writing college essays while wondering what in the world a FAFSA is. Fear not! With our seasoned vet's help, we've provided you another list to get you started on your apps.
Most applications will include:
Transcripts: If you haven't requested these already from your previous university, get on it! Delivery and processing times can vary, and you don't want a tardy application.
Letters of recommendation: You'll usually need at least one or two. Request these from your superiors early and give them enough time to respond and actually write them for you. The more time you give them, the more carefully thought out they will be. It's helpful to include your resume and other relevant information to help in the writing process.
Personal statement: This should be a very strong portion of the application, especially since the GREs are not required.
Application fee: Some applications -- but not all -- require a fee.
Language proficiency: If English is not your native language, you'll need to provide English Language Proficiency Test Results.
Where to Go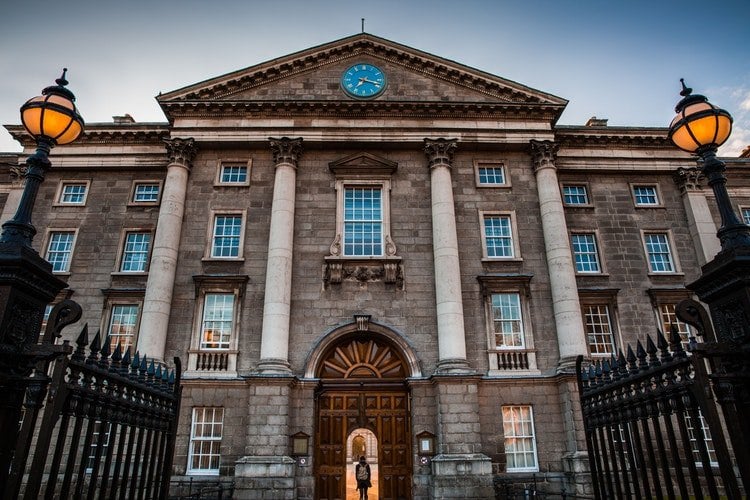 These general application guidelines are about the same across every university in Ireland -- but which university is right for you? Though Ireland is a small country, Northern and Southern Ireland are extremely diverse in environment and ambiance, as is the difference between city and countryside. We've laid out the eight focal universities in Ireland to give you a sense of what might best fit you.
University of Limerick
If you're an athlete or just looking to stay in shape, the University of Limerick boasts a wonderful campus with over 70 clubs to join (where you can meet international and Irish students) and one of the largest sports facilities. It's also an extremely international campus, welcoming over 500 study abroad students and over 2000 international students yearly.
University College Cork
Cork is Ireland's second largest city with, as they claim, "all the advantages of a capital city with none of the disadvantages. In Cork, you'll find all the facilities you'd expect in a modern European city, and yet you can still easily walk down its main street, bumping into friends and acquaintances along the way." This university would be great for those who'd like something in between a cozy town and a crowded city.
University College Dublin
If you're looking at going by way of the locals, definitely check out UCD. This college is in the midst of a thriving city, and almost 25% of Irish undergrads continue onto University College Dublin for their postgrad education. This means there will be plenty of Irish graduates working alongside you. This university also boasts students from 127 different countries, so you won't have to worry about sticking out too much.
Dublin City University
If you're looking to get involved in research or perhaps pursue a joint degree, Dublin City University has teamed up with NUI Maynooth and the Royal College of Surgeons in Ireland (RCSI) to create a triple threat for your grad degree with more resources and research opportunities.
Maynooth University
Located outside of Dublin, Maynooth University is the only Irish university town with quick access to Dublin by multiple means of transportation. Research is high up on the list for this university, and they have so many research projects that they have categorized them into six different areas of interest -- so if you're interested in getting into research, you'll find the perfect facilities and professors to work with here!
Trinity College Dublin
If you have toured Dublin, you may have just wandered into Trinity, as it's a historical landmark as well as a functioning college even today. Trinity is ranked in the world's top 100 universities and was founded in 1592 in the heart of Dublin. Though it's famous for its history, Trinity also boasts a historically wonderful education system and approachable lecturers that are leaders in their fields.
National University at Galway
Located by the sea, Galway has a charm that many can't compete against. A city that has been recorded in famous Irish songs, this is a scenic town great for students wanting a break from the big city. As for NUI Galway, the university boasts a huge student calendar, a ton of societies and clubs, an immersive cultural experience, and a whole wealth of knowledge from a well-renowned staff.
Mary Immaculate College
The Mary Immaculate College postgrad program has over 100 Ph.D. researchers and 250 Masters students to start and is located in Limerick in the south of the country -- which, though still a big city, certainly gives off a different mood than Dublin. For those that love the outdoors, the Dingle peninsula is only a short transit away. Plus, the MIC offers many awards and scholarships through the graduate program so that all have the ability to study abroad!
Frequently Asked Questions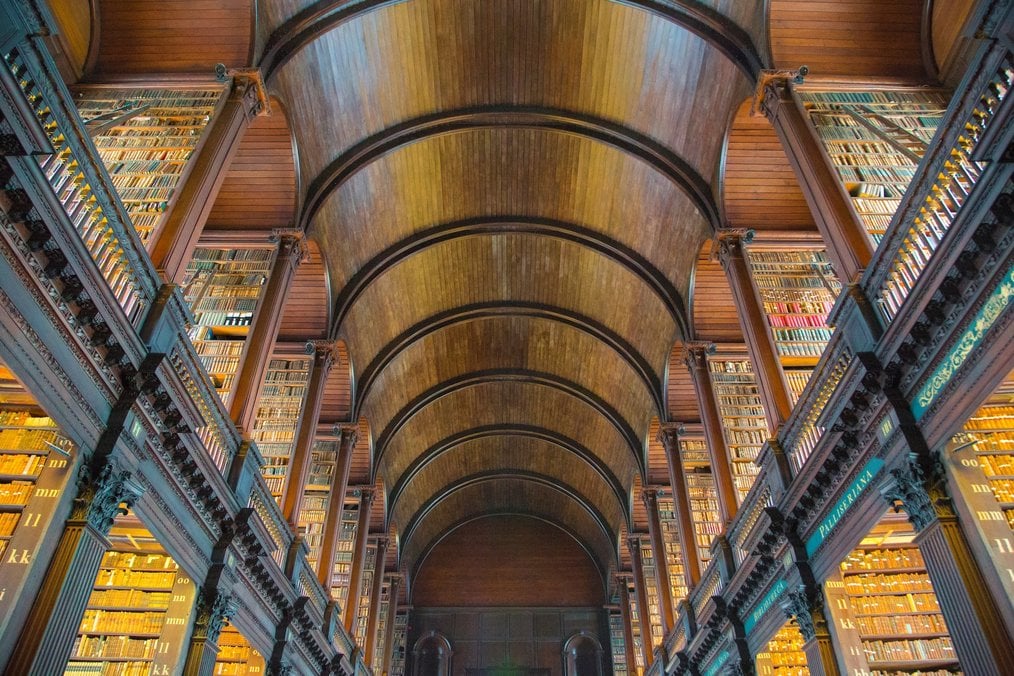 With all of these incredible choices, you may be starting to feel overwhelmed. Don't worry -- we've asked our expert some of the frequently asked questions about getting a graduate degree in Ireland.
Does every master's degree in Ireland last one year?
No, but most programs in the arts, Celtic studies, business, and history areas do. Many of the science and social science degrees are two-year programs (as are some of the business programs). Students looking into a postgraduate degree in Ireland school definitely check out the timeline for programs closely before applying. Students should also note that many "part-time" programs are only available to Irish students.
What are the most popular programs for international students?
There are about 14 programs that American students are usually interested in -- and there's a diverse enough range that many can find something that fits the bill. From what our expert has seen this past year and a half while she was working for UCC, she'd say that the following programs are the most popular:
Irish Studies/History/Language (especially for the Irish diaspora)
English/Literature/Creative Writing
History
International Relations
International Human Rights/Law
Medicine
Archaeology
Museum Studies
Social Sciences
International Business
Marketing and Management
Biological Sciences
Music and Theater
Folklore
When should I start applying?
Though this is another question that is very dependent on each individual institution's timeline, in general, applications open in November and close in June (so that students can submit information on a rolling basis). Additionally, students should note that it may take longer than usual to hear from an Irish institution regarding acceptance decisions because most postgraduate courses will utilize college managers, lecturers, etc. to make decisions about acceptance (as opposed to a centralized body making decisions).
What does that mean? More important people really taking the time to look over your application and make sure you are right for the program. It's a win-win situation!
Am I too old to get a Master's degree in Ireland?
Worried you're too much of an oldie for this and you've missed the boat? Einstein once said, "Intellectual growth should commence at birth and cease only at death."
Our advice? Use your experience to your advantage in your personal statement to set yourself apart from a normal recent graduate. Emphasize that you can bring something new to the table as a result of your journey.
Whether you're a recent graduate or are looking to start the next chapter in your life, we hope this guide to getting a Master's degree in Ireland has been helpful.
This post was originally published in January 2017, and was updated in September 2020.