Volunteer Abroad
Why Should I Pay to Volunteer Abroad?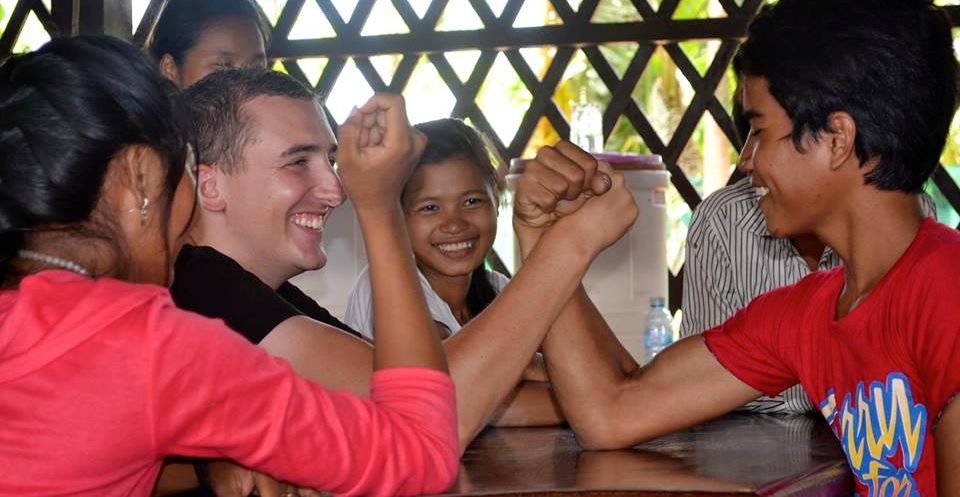 Congratulations you, you've made an incredible decision not just to travel abroad as an intrepid globetrotter, but to give back along the way by volunteering abroad. But in researching different volunteer programs you notice one commonality: they all expect you to PAY to volunteer. You are free labor, so what the heck is that about?! Before you get bent out of shape, there are a few things you should consider about why these programs are charging you fees.
So, how does this fee thing work?
Program fees vary based on what the program offers in return. From logistics and orientation to in-country support, these organizations are there to make sure you get the most out of your time abroad and are there to help if you find yourself in a tight situation. Some organizations go a step further, by setting up day trips for their volunteers to explore the region. Other organizations may include room and board in their fees. So it is important to read the fine print to find out exactly where your fees will be going and what will be covered for you. You should also look into the general cost of living when comparing programs, as the fee may be adjusted based on which country you are looking at, and this could save you some money in the end.
Some volunteer program providers act as the middlemen -- they focus on getting volunteers from the States and assisting with logistics and support, much like a travel agent. With these programs, your placement will be within another organization (hereunto referred to as the placement organization) that your program provider has a relationship with. In general, you are paying for the service of these well run and established volunteer program providers to help you do the legwork of linking you with a partner organization in need of volunteers, and usually, other logistical aspects of volunteering abroad (many of which you would eventually pay for anyway, like housing, excursions, language classes, or visa fees).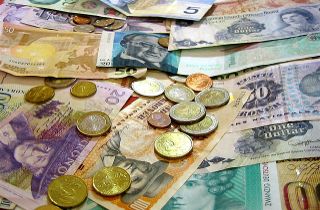 In other cases, you may work directly for the organization in need of volunteers. These organizations may be local or international, and their process for applying generally differs from program providers as it will be more tailored to their requirements and needs and less so on those of the volunteers. The fees paid here would be put into their programs on the ground, and if they are a responsible volunteer program, they will always, always, be transparent about just how they spend these fees.
It should be noted that there are ways to volunteer abroad without a fee. But in that case, you will be volunteering without a specific program provider to guide you. Most often these opportunities come about through small local non-profit organizations who take only a few volunteers per year and are in need of help. It is worth looking into these options but be aware that they usually are unable or unwilling to offer to the additional support that fee-based organizations would provide.
What will my volunteer abroad program provider... provide?
Below is a list of potential reasons why a program fee may be required. You can (and should) ask the organization for a breakdown of where your programs fees are going, and it is always useful to check out program reviews for more information on how they actually follow through with their support!
1. Airport Pickup & Transfer
Forget being overwhelmed in the arrivals area and ripped off by the taxi guy. After traveling halfway around the world to a country you've never visited, there is nothing better than being greeted by a friendly face at the airport who then grabs your bag and whisks you away in a car. When it comes time to leave, you have someone willing to help you lug your bags back to the airport and give a big hug as you head off.
2. Logistics
Arguably the most difficult part of picking up your life and plopping down in another country is all the logistics involved. From finding a place to live to obtaining the perfect volunteer placement, the details are much easier to accomplish when you have a local there to guide you or take care of it for you -- who, obviously, needs an income. Additionally, some program providers have developed relationships with schools, hospitals, and orphanages in the countrie(s) they work in. As such, it is only through the program provider that you can get a placement there.
3. Orientation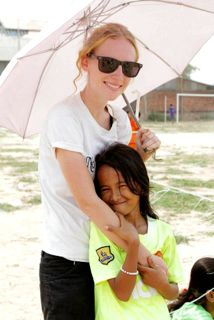 As a volunteer, you can be very useful. However it takes time to understand not only your role but how your placement organization works as well as local cultural practices and etiquette, which is why orientation and trainings are a crucial part of any responsible volunteer program. You will need to shadow someone in the organization and s/he will need to show you the ropes. Often it takes several weeks to really get you working on your own and the time s/he spends with you is time s/he is not taking care of his/her own work and thus they need to be remunerated.
In some cases, orientation will also include language training or cultural orientation by the staff of the program provider (not necessarily by the organization you actually end up volunteering with). The fees paid by volunteers helps the program provider to develop their training and hire on quality individuals to run them.
4. Food & Accommodation
In some cases, the organization charging a fee may not only set up your accommodation but also include the cost of living in your program fee. If you are doing a homestay, you may have your meals cooked for you by the host family, in which case you would be charged in advance. Or perhaps your placement organization serves lunch daily, which may be included in the fee. This is of course important when you do a budget for what you would spend abroad, deciding if it is more economical to cook yourself or have it provided by the organization.
5. In-Country Assistance
Perhaps the volunteer placement isn't all you hoped it would be. Or you need help sorting out a banking issue, renewing a visa, or tracking down a doctor who speaks English. Having someone in-country to help with issues that inevitably arise can be invaluable, especially if you aren't fluent in the local language. These folks know which doctors to visit when you're sick, where the best place to buy a bus ticket is, how to avoid being scammed, and so much more!
Plus they are around to help at all hours of the day (though please, save those non-emergencies for business hours!), so if an emergency happens on a weekend or in the night, you have someone to call. They'll also keep in touch with family members if the unlikely happens and you need to be evacuated from the country or fall seriously ill. For those with worrying parents, the peace of mind might be worth the money!
6. Programmatic Support & Continuity
Organizations need money to run their programs. Funding typically comes from grants, donations, and volunteer fees. Your organization may tack on a fee for their programs, and the staff are required to run them. While volunteers are involved in daily activities, most people cannot volunteer for more than 6 months. Thus organizations need to keep paid staff members to ensure continuity of their programs and administrative duties.
7. Trips and Excursions
Many volunteer program providers go a step further to convince you to choose their organization by setting up trips for the volunteers. From going on a safari in Masai Mara to visiting local ruins, to daytrips to the beach, this is a great way to see the country without being responsible for the logistics. Plus it means you will have the opportunity to better acquaint yourself with your fellow volunteers and local staff.
Suggested Volunteer Abroad Programs
Best of Luck!
When you're looking into different volunteer programs, don't be immediately deterred by those organizations requiring a program fee. Depending on what the fee covers, it may help your budget, and there are tons of ways to fundraise to volunteer abroad.
Decide what you require from a program (i.e. if it is your first time traveling abroad, then in-country support is an awfully useful feature as you negotiate your way around the country).
At the end of the day, the degree of independence you are looking for and the amount you are willing to donate to the program are the major factors that will influence the price of the ideal program for you.
Photo Credits: Our awesome author.
Disclaimer: We have paid relationships with some of the companies linked to within this article.