View Other Details

Program Details

Timeframe

Fall

Spring

Summer

Winter

Year Round

Pricing

Price Details

Our prices are the lowest on the marketplace, check for yourself!

Includes: Airport pick-up, orientation, 2 weeks of private Spanish classes, contracted internship, your own room with a family, 2 meals per day, some activities, and 24/7 access to your local on-site Director of Programs

What's Included

Accommodation

Some Activities

Airport Transfers

Some Meals

What's Not Included

Airfare

SIM cards

Transportation

Travel Insurance

Visa
4 travelers are looking at this program
You requested it and we have built it! Our most economical program so far: Intern in Quito with Adelante (or in Ambato for our Medical candidates). We have internships in these hand-selected fields: law, marketing, healthcare/medical, psychology, social work, teaching, veterinary, equine veterinary internships and working with children. Plus, we will be adding more!
Have you read about Quito lately? It's the second-highest city in the world located in the Andes. It is up and coming, safe and crazy easy on your wallet. The people are hardworking, straightforward and actually really nice.
We pick you up at the airport upon arrival, take you to your own room in a local's home, do an extensive orientation and then you start private one-on-one Spanish classes + activities for two weeks. On the third Monday, you begin your contracted internship placement. Your local family will cook meals and our local Director will help you learn the amazing public transportation system.
Program Highlights
Flexibility: Our programs start the 1st Monday of every month with year round start dates. Choose to intern anywhere from 1-6 months.
Centralized Housing: You'll have your own private room in a home stay close to shopping, public transportation, and nightlife. MEALS INCLUDED!
Tailored Internship: Contracted, customized internship abroad within your sector using only screened companies.
Local Staff: Our local Program Director is available 24/7 for emergency support.
Economical Pricing: We are budget friendly! With some research you will find that our prices can't be beat!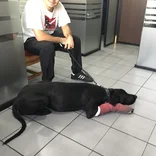 Available in Spain, Uruguay, Scotland, and Ecuador. Interns will have a chance to visit zoo's animal rescue centers work directly with the domestic wildlife. Equine Internships are available in Ecuador and Scotland in which candidates have a chance to shadow an equine vet.