Dive Master and Research Diver Internship in Indonesia
View Other Details

Program Details

Compensation

Non-Monetary Benefits

Housing

Apartment

Host Family

Pricing

Price Details

Packages depend on your current diving level starting from $380 USD / week

Package #1 - Dive Master (8 weeks)

For divers who have completed up to their Rescue Diver course

Package #2 - Rescuer (10 weeks)

For Advanced divers who need to complete their rescue skills during their program.

Package #3 - Advanced (12 weeks)

For divers with an Open Water Diver certification and need to complete both Advanced and Rescue courses

Package #4 - Zero to Hero (14 weeks)

For applicants who have no previous diving experience and need to complete all the required prerequisites.

Package #5 - Researcher (6 weeks)

For professional or experienced divers who do not need to complete their Dive Master course

What's Included

Accommodation

Activities

Airport Transfers

Some Meals

SIM cards

Wifi

What's Included (Extra)

All packages include accommodation, in country transportation, 6-8 dives per week, 5 specialty courses, workshops, program shirt, VISA assistance, pre arrival training materials, pre arrival support

*Due to it's remoteness, all Raja Ampat programs include full room and board

What's Not Included

Airfare

Domestic Airfare

Some Meals

Travel Insurance

Visa

What's Not Included (Extra)

Return flights to home country
In country spending money
Some meals
Travel and Dive Insurance
Profesional Processing Fees
Dive Master Training Manuals
51 travelers are looking at this program
Indo Ocean Project was founded by marine biologists and dive professionals to create a high level training and ecological monitoring program in the heart of the coral triangle.
Our field expeditions in Indonesia hosts research projects focused on marine mega fauna, coral reef conservation, and marine policy. The aim of the Indo Ocean Project is to generate high quality scientific data to inform local mangers and stakeholders about the status of Marine Protect Areas (MPA), and to increase marine conservation awareness among the local communities and general public. We combine our research project with a dive master internship program to allow aspiring marine researchers or dive professionals to gain hands on experience in a professional environment while completing several internationally recognized certifications.
You don't need to be a diver or scientist to apply! Join one of our project locations in Nusa Penida (Bali), Bira (Southern Sulawesi) or Raja Ampat (West Papua).
Program Highlights
Complete your dive master course and 5 marine ecology specialty certifications in paradise
Immerse yourself in tropical marine biology and work alongside a team of award winning dive professionals and marine biologists
Practical hands on research diver training and techniques including ecological monitoring surveys, baited remote underwater video, marine megafauna photographic identification, coral restoration, coral reef mapping, mangrove and sea grass restoration...
Career stepping stone and CV builder, launch your marine conservation or professional diving career
Explore Indonesia's top diving destinations and swim with manta rays, sea turtles, sharks, ocean sunfish and pristine coral reefs in the planets biodiversity hotspot: Nusa Penida, Bira, and Raja Ampat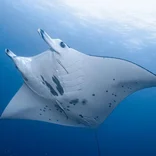 The project headquarters is located on the island of Nusa Penida in the Penida Marine Park. Penida is a diver, surfer, and yogi paradise only a 30-minute boat ride from southeast Bali and ideally located only 1 hour away from the Denpasar International Airport.
Key highlights
- Year-round manta ray sightings
- Seasonal mola sightings (ocean sunfish)
- Nusa Penida Turtles project
- Mangrove and Coral nursery and restoration
- Grounded ecological monitoring and baseline data
Raja Ampat is comprised of over 1500 small islands surrounding 4 main islands of Misool. Salawati, Batanta, and Waigeo. The project headquarters are located on the island of Waigeo around 20 minute's drive from the regions capital, Waisai.
Key highlights
- Most biodiverse marine ecosystem on the planet
- Project development
- Established MPA
- Remote island living
- Manta rays, reef sharks, macro diving (critters) and thriving coral reefs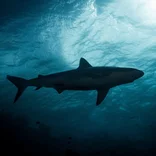 Bira is located on a peninsula in Southern Sulawesi around 200km away from Makasar. It has one of Indonesia's most stunning beaches and untouched reefs. Far away from the hustle and bustle of cities, this sleepy ship building village has only just started to attract the travellers eye.
Key highlights:
- Reef sharks galore!
- Marine park development
- Baseline data collection and ecological monitoring
- Coral nursery and mangrove restoration
- Community and education program