View Other Details

Program Details

Timeframe

Academic Year

Fall

Spring

Summer

Winter

Year Round

Housing

Apartment

Host Family

Pricing

Price Details

Price may be an estimate, the lower end of a range, or from a previous term. Please see our website for specifics.

What's Included

Accommodation

Activities

What's Included (Extra)

Please visit our website for all that's included.
19 travelers are looking at this program
Live in the cosmopolitan city of Barcelona and indulge in the rich Spanish culture while interning in the field of your choice! You'll enjoy a customized internship related to your studies and your career field of interest to give you the ultimate in professional growth. When you're not interning, you will have plenty of time to explore the bustling city and enjoy the rich cultural traditions of Barcelona, Catalonia, and broader Spain, which our exceptional on-site staff will be eager to show you.
Program Highlights
Location! Barcelona is full of tourist spots and you are bound to find your own spot in this city full of surprises. Interns have plenty of time to explore the city during their internship.
History! Barcelona is home to many historical sites. Museums, and landmarks are found throughout the city, and our interns regularly explore these options.
Custom internships! We place interns in the field of their choice to ensure a quality professional development experience.
Resume-building! Interning in Barcelona will set you apart from the crowd; you will have first-hand cross-cultural experience in the international setting.
Extensive network! You will be connected to professionals in their fields, giving you plenty of references for any job hunting youre bound to do in the future!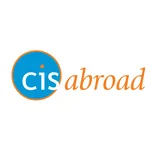 CISabroad Scholarships and Financial Aid
70% of all CISabroad students receive scholarships, grants, or discounts to study abroad. We're unapologetically committed to increasing access to international education for all students.