IFSA Tech Career Accelerator | IFSA Tech Career Accelerator Plus Programs
View Other Details

Program Details

University

Charles University

Pricing

Price Details

IFSA doesn't believe in the nickel-and-dime approach to the study abroad experience. All of our programs include events and excursions exclusively for our students throughout their time abroad. We see these extras as a part of the larger academic experience. There are no hidden fees or expenses on an IFSA program. All of our fees, deposits, and any supplemental charges such as meal plans are clearly outlined in our program fees.

IFSA has awarded millions of dollars in merit- and need-based scholarships over the past five years. Awards range from $500 to $5,000. We also believe that study abroad should be within the reach of every student, so we offer a wide range of scholarships and financing opportunities for our students.

What's Included

Accommodation

Activities

Classes

Travel Insurance

Wifi

What's Included (Extra)

Academic Support, Administrative Fees & Applications Fees, Airport Pickup, Activities & Excursions, Guaranteed Housing, International Medical Insurance, Internet Access in Housing, Internship, Official Transcript, On-site Orientation, On-site Staff Support, Prearrival Advising, Tuition

What's Not Included

Airfare

Domestic Airfare

Airport Transfers

Meals

SIM cards

Transportation

Visa

What's Not Included (Extra)

Books & Supplies, Personal Expenses
0 travelers are looking at this program
FOR COMPUTER SCIENCE MAJORS: GET CAREER-READY IN PRAGUE
Gain the skills today's employers want as you continue essential computer science coursework with this specialized program, created in partnership with select U.S. universities.
Prague is a city leaning boldly into the future. Take advantage of its dynamic tech ecosystem as you get real-world experience and develop skills like collaboration and teamwork through team challenges, company visits, optional internships, and more. Stay on track for graduation with classes in AI, software engineering, database management, machine learning, and more with top notch faculty.
Choose the Plus version of this program to add a class with international peers at Prague City University or the country's top-ranked Charles University. There's time to explore, too. Get to know Czech people via meetups, excursions, and more. And come back to campus with a strong resume, global connections, and newfound confidence.
Program Highlights
Brand New Program Designed Especially for Computer Science Students
Build Your Build Your Resume with Global Connections, Professional Network, and Optional Internship
Fall Term: Mid-September - Mid-December | Apply by April 15
Spring Term: Early February - Mid-May | Apply by Oct. 1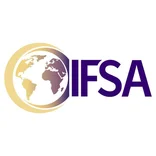 IFSA Scholarships and Financial Aid
We believe that study abroad should be within reach of every student, so we offer a wide range of scholarships and funding opportunities for all our participants.