View Other Details

Program Details

Housing

Apartment

Host Family

Pricing

Price Details

Price may be an estimate, the lower end of a range, or from a previous term. Please see our website for specifics.

What's Included

Accommodation

Some Activities

Classes

Wifi

What's Included (Extra)

Please visit our website to see all that's included.
3 travelers are looking at this program
Experience firsthand the rich culture, the fascinating history, the famous art, and the tasty cuisine that have made France one of the most visited countries in the world! Whether you choose traditional Aix-en-Provence or metropolitan Paris, with CIS Abroad, you'll be more than another tourist – you'll be engaged in the local culture, living like a local. In Paris, choose from Paris School of Business, a European elite Grande Ecole management school that combines academic excellence, international awareness, and professional experiences, or be a Parisian for a semester at the Institut Catholique de Paris (ICP). ICP is a respected, private university located near the lively Latin Quarter of Paris. For a smaller city, the Semester in Aix-en-Provence takes place at Institut Américain Universitaire (aka IAU College) among the tree lined, cobble-stoned streets of Aix-en-Provence.
Program Highlights
Diverse course offerings in English and full-immersion French studies
Great support and cultural insights from local staff
Apartments located in a traditional French neighborhoods or immersive local homestays
Local activities and excursion to explore your new home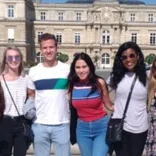 Study at the Paris School of Business, a European elite Grande Ecole management school that combines academic excellence, international awareness and professional experiences. Cited as one of the top post-baccalaureate schools in France, Paris School of Business values audacity, awareness, and responsibility and prepares students to become highly skilled managers open to the world, enabling them to commit as efficient decision makers and conscious leaders.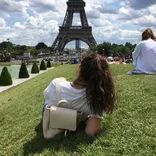 Semester in Paris is perfect for every level of French speaker, from beginners to advanced. You'll study at the Institute Catholique de Paris with expert professors and fellow study abroad students. A Paris City Tour will let you explore places like Versailles and Fontainebleau. Additionally, this program offers an exclusive bonus: a weekend excursion to another fabulous location in France!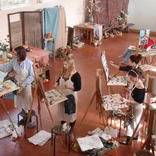 With a mild Mediterranean climate, historic sites, and striking scenery, it's easy to fall in love with Aix-en-Provence. You'll improve your French as you wind your way around this charming, chic city. A true "college town," you'll meet other students from all over the world, and also explore the nearby seaside villages, beaches, and exquisite sites. Join numerous service-learning opportunities to get involved both on campus and in your local community.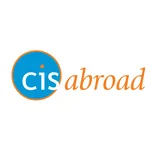 CISabroad Scholarships and Financial Aid
70% of all CISabroad students receive scholarships, grants, or discounts to study abroad. We're unapologetically committed to increasing access to international education for all students.