Study Abroad at University of Limerick, Ireland
Term
Academic Year, Fall, Spring, Summer
View Other Details

Program Details

Program Type

Direct Enrollment

University

University of Limerick

Degree Level

Bachelors

Masters

Pricing

Price Details

Study Abroad tuition fees are €6900 per semester.

Scholarships of €1000 are currently available

What's Included

Some Activities

Airport Transfers

Classes

Wifi
39 travelers are looking at this program
UL annually welcomes over 2000 International students from around the world including over 500 Study Abroad students making the study abroad experience at UL truly international! We are an active participant in engaging with Study Abroad internationally and UL is one of the few non-US institutions to be a member of the FORUM on Education Abroad with QUIP approval, UL is also a commitment partner of Diversity Abroad and FEA (Fund for Education Abroad).
In the past, UL has been voted by international students as the number one university in Ireland for providing the Best Student Experience, Best Student Support and Warmest Welcome in Ireland. In addition, UL was voted as having the best overall Living Experience in Ireland and the 5th in the world.
We in the international office want your study abroad experience to be transformative and to help you become more independent, confident, and culturally aware because of your time at the University of Limerick. Come explore and enjoy
Program Highlights
Study in a stunning 300 acre campus situated on the beautiful river Shannon
Connect to a real international experience by living on campus with Irish and other international students
Experience authentic Ireland in Limerick City which is a friendly, lively and youthful city rich in culture, history and heritage
Superb location, situated in the mid-west of Ireland, Limerick is only 1 hour to the Wild Atlantic Way, to Galway and Cork, and only 2 hours to Dublin
A fully comprehensive university offering an extensive choice of classes to suit all Major, Minor and Electives
About University of Limerick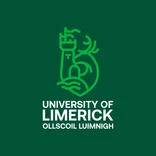 Scholarships for International Students
We have a number of partial merit-based scholarships. Once you submit an application you are automatically reviewed for scholarship. If you are eligible for scholarship, you will receive the decision at the same time as your offer.