Istituto Lorenzo de' Medici (LdM) Study Abroad Programs
Term
Academic Year, Fall, J-Term, Spring, Summer
View Other Details

Program Details

Program Type

Direct Enrollment

Degree Level

Bachelors

Masters

Housing

Apartment

Host Family

Pricing

Price Details

Please feel free to contact us at info@lorenzodemedici.it for program specific costs.

What's Included

Some Activities

Classes

SIM cards

Wifi
45 travelers are looking at this program
***SUMMER 2022 SCHEDULES NOW RELEASED: https://ldminstitute.com/schedules/***
Lorenzo de' Medici invites you to come study abroad at one of our two campus locations in Italy! With several program options available throughout the year, as well as courses offered in a wide variety of subject areas, this is an easily customizable experience. Come study for the whole academic year, the fall or spring semesters, summer months, or January intersession. Specialty programs are also offered.
As an LdM student, your learning will happen both inside and outside of the classroom, exploring and utilizing the resources of the country, its art, architecture, and monuments as part of your formal and informal education. Choose between Tuscania, a village brimming with Etruscan legacy and Florence where you'll walk among some of Italy's most famous renaissance masterpieces!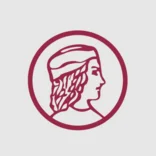 LdM's new distance learning program is an exciting academic opportunity for students to connect with peers from all around the world while gaining invaluable insight into a variety of subjects for which Italy is world-renowned.
All courses are taught in English by LdM's international faculty and professors with both on-site and online professional teaching experience in their fields of study. The curriculum will consist of both recorded lessons and interactive classes.