View Other Details

Program Details

Housing

Apartment

Dormitory

Host Family

Pricing

Price Details

Price may be an estimate, the lower end of a range, or from a previous term. Please see our website for specifics.

What's Included

Accommodation

Activities

Classes

Wifi

What's Included (Extra)

Please visit our website to see all that's included.
3 travelers are looking at this program
Italy offers everything you could ever want for a rewarding summer experience: a great climate, rich culture, impressive art, tasty cuisine, and so much more! Be more than just one of the millions of tourists in Italy when you go with CIS Abroad, as you'll have the chance to get off the beaten track with our staff's guidance. Choose from any of our immersive and supportive programs, from a culinary-focused travelling study tour to a summer studying and living alongside locals.
Program Highlights
Several sessions to fit any schedule. Study for 3 weeks of the whole summer.
Choose from programs in Rome, Italy's capital, Florence, the birthplace of the Italian Renaissance, on the colorful Amalfi Coast
Exceptional support, incredible activities, and options for a wide range of majors.
Host institutions range from large, English-speaking universities to small study centers focused on language and culture.
Explore your host city and use public transportation to explore breathtaking Italy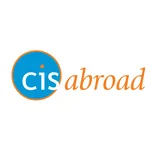 CISabroad Scholarships and Financial Aid
70% of all CISabroad students receive scholarships, grants, or discounts to study abroad. We're unapologetically committed to increasing access to international education for all students.