IFSA - Pontificia Universidad Católica del Perú
Term
Academic Year, Fall, Spring
View Other Details

Pricing

Price Details

IFSA doesn't believe in the nickel-and-dime approach to the study abroad experience. All of our programs include events and excursions exclusively for our students throughout their time abroad. We see these extras as a part of the larger academic experience. There are no hidden fees or expenses on an IFSA program. All of our fees, deposits and any supplemental charges such as meal plans are clearly outlined in our program fees.

IFSA has awarded millions of dollars in merit- and need-based scholarships over the past five years. Awards range from $500 to $5,000. We also believe that study abroad should be within the reach of every student, so we offer a wide range of scholarships and financing opportunities for our students.
5 travelers are looking at this program
IFSA and the Pontificia Universidad Católica del Perú (PUCP) have partnered up to offer students the chance to study abroad in the stunningly beautiful country of Peru. PUCP is located in Lima at the foot of the Andes mountains. Lima is a modern cosmopolitan city that international students love to explore due to its large number of enticing attractions and authentic Latin American culture.
Students stay with local Peruvian families as a guest in their home for the duration of the program. This is a great way to practice developing Spanish language skills and get a first hand view on Latin American culture outside of the classroom. Sign up with IFSA today to have an amazing semester or academic year abroad at PUCP in Lima, Peru!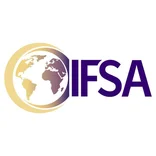 IFSA Scholarships and Financial Aid
We believe that study abroad should be within reach of every student, so we offer a wide range of scholarships and funding opportunities for all our participants.