Term
Academic Year, Fall, Spring, Summer
View Other Details

Pricing

Price Details

Program Includes:

*Pre-departure Services: Advising, Orientation Materials and Support, Mobile Phone, Social Networking, Scholarships

*On-site Services: Airport Reception, Resident Director, On-Site Orientation, Housing, Tuition, Tutoring, Language and Cultural Tools, Medical Insurance, Excursions, Social and Cultural Activities, API Learning and Engagement Badge Program, Welcome and Farewell Group Meals

*Re-Entry Services: Re-Entry Materials and Support, Post-Program Evaluation, Transcript, Alumni Network, and more!

What's Included

Accommodation

Activities

Airport Transfers

Classes

Some Meals

Travel Insurance

Wifi
2 travelers are looking at this program
The Universitat de Barcelona was established in 1450 and is the oldest and largest university in Barcelona. Students complete Spanish language and culture courses alongside other American, Erasmus (European) and international students in the university's Department of Hispanic Studies.
Students who study abroad in Barcelona in the Hispanic Studies Program complete one Spanish language class that meets for a total of 9 hours per week (110 hours each semester). Students then choose an additional 4 culture courses (for 6 semester credits).
Summer students have a language and culture course (for 90 contact hours). The culture portion of the language course (30 contact hours) focuses on key aspects related to Spanish History, Art and Literature in its periods of greatest splendor and character (Middle Ages, Siglo de Oro, Art and Culture in the 20th century). Visits to some of the major cultural sites in Barcelona are part of the course.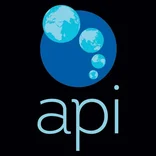 API Scholarships and Financial Aid Information
API awards approximately $500,000 in study abroad scholarships annually ranging from $250 -$1,000 per student.