View Other Details

Program Details

Housing

Apartment

Host Family

Pricing

Price Details

Price may be an estimate, the lower end of a range, or from a previous term. Please see our website for specifics.

What's Included

Accommodation

Some Accommodation

Classes

Some Meals

What's Included (Extra)

Please visit our website to see all that's included.
1 traveler is looking at this program
Spend an incredible summer in Spain for what could be the most enriching experience of your life. Whether you choose Barcelona or Madrid, you'll have access to unique courses to learn about the local language and culture, and be able to explore Spain through a variety of cultural activities included with your local site director. With 3 different campus experiences to choose from, you can find courses in English or Spanish in a wide variety of subjects. Opt to live with a local host family or in an apartment with other international students. It will be easy to dive right into its culture during these summer study abroad programs. Take language classes, cooking classes, and tour the local neighborhoods as well as other popular cities around Spain. You are in for a Mediterranean summer that you will never forget.
Program Highlights
Study on the international campus in heart of Madrid at Universidad Antonio de Nebrija
Take language, culture, art, history and humanities courses at Barcelona School for International Studies
Spanish classes tailored to your proficiency, whether beginner or advanced
Day excursions to places such as Besalu, Girona, or Tarragona
Explore Barcelona from the bustling campus at Universitat Autònoma de Barcelona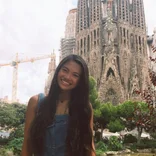 Your summer in Barcelona translates to sparkling beaches, Spanish-language immersion, and a university with a strong international reputation. On the Summer in Barcelona – Universitat Autonoma de Barcelona (UAB) program, earn six credits in six weeks while living in one of Europe's most lively cities. Practice Spanish as you stroll down the tree-lined La Rambla, take a cooking class to perfect those delicious tapas, and lose an afternoon (or many) to Gaudi's whimsical architecture.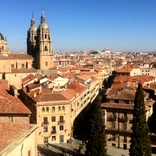 During your Summer in Madrid, you'll study at an accredited, local Spanish university around the corner from the heart of the city. Summer sunshine, excellent academics, fun excursions, and a close-knit campus community makes this an ideal Spanish summer experience. The Universidad Antonio de Nebrija offers a serene campus in contrast to the bustling city that surrounds it. Madrid is famous for its leafy plazas, vast museums, and dazzling nightlife.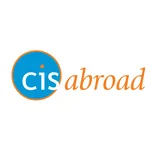 CISabroad Scholarships and Financial Aid
70% of all CISabroad students receive scholarships, grants, or discounts to study abroad. We're unapologetically committed to increasing access to international education for all students.