Volunteer in Thailand | Most Affordable Volunteer & Intern Projects
View Other Details

Program Details

Housing

Host Family

Hostel

Pricing

Price Details

The costs include:

- 24 hrs Assistance and support from Staff

- Comprehensive Pre- Departure Information

- Airport Pickup

- Orientation

- Accommodation

- Daily transfers to and from the placement
139 travelers are looking at this program
Volunteering Solutions provides a wide range of volunteering programs across 3 different cities in Thailand - Bangkok, Surin & Chiang Mai. And all the programs have been designed amazingly so that volunteers can not only be a part of meaningful work but also get to travel extensively while in the country. There's no doubt of the fact that Thailand is one of the most popular volunteering destinations of the world. Whether you wish to volunteer with little children in Bangkok or teach the monks in Chiang Mai or work at an elephant village in Surin - we have the best of all for you! You can also choose to be a part of the Thailand Summer Volunteering program or Thailand Special Voluntour - which accommodates the best of volunteering & traveling. Explore the pristine beaches of the country, dive into the turquoise water, binge on delicious Thai cuisine and make a difference while volunteering. Medical students and practitioners can also join medical volunteering or internships in Thailand.
Program Highlights
Experience the hustle & bustle of Bangkok, mellow and serenity of Surin and the breathtaking beauty of Chiang Mai.
Interact with the natives to learn about the age-old traditions and typical Thai cultural nuances.
Volunteer for a meaningful project and gain first-hand international work experience.
Enjoy some of the best local Thai delicacies, all the way from a native's kitchen.
Meet some amazing travelers from other parts of the world.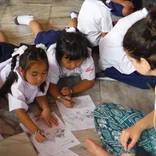 As the name suggests, under the Teaching English Volunteer Program in Thailand volunteers are placed at different school setups across the Bangkok city to teach English. Volunteers must understand that the children at these schools come from less privileged families and the administration is not well equipped to handle the quality of their education.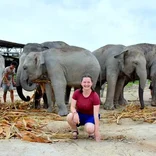 Surin is said to be the "Elephant capital" of Thailand, and soon after arriving here volunteers would realize why. One of the most amazing things about Surin is its elephants. They are revered throughout Thailand and the Elephant Volunteering program is a unique opportunity, not only to get up close and personal with them but to live in a genuine Thai community and experience real rural Thai life first-hand.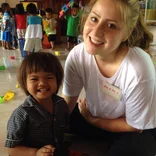 Medical Volunteering projects in Thailand, Surin are an ideal way for both students and qualified medical professionals to learn about and participate in (depending on your skills) rural healthcare practices in Thailand. Throughout the placement, all volunteers are supported by a member of the local Thai Health Authority and member of our in-country support team who will help with translations.