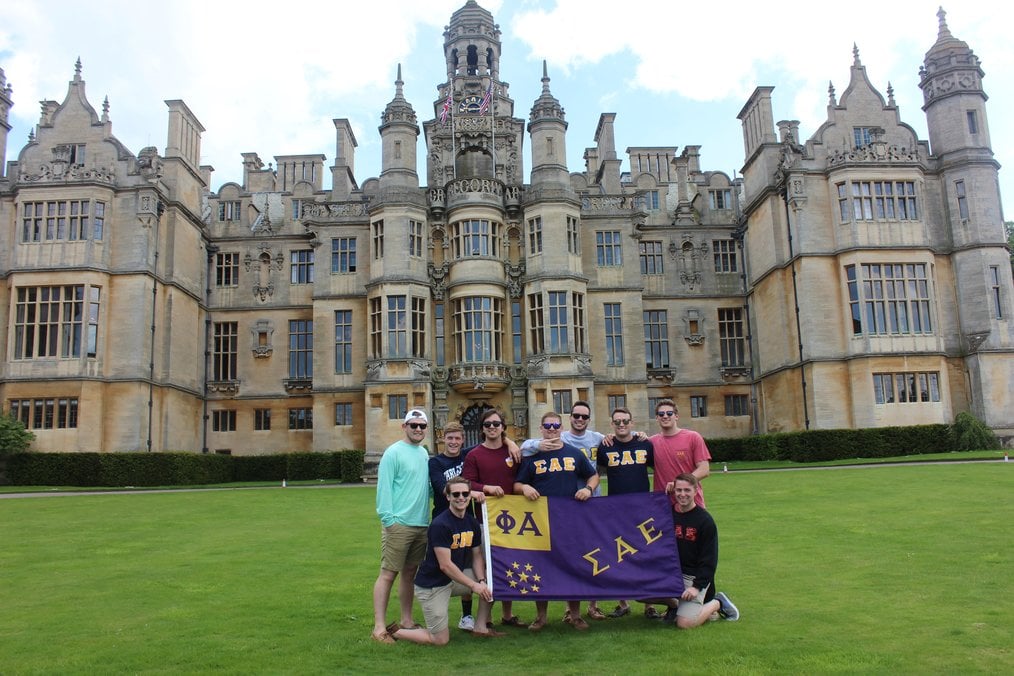 England consistently ranks in the top study abroad destinations attracting thousands of foreign students each year. If you've decided to study abroad in England, you've made a great choice (okay, I'm biased, having spent over two years there myself).
There are a few tips and tricks that can make your study abroad experience easier from the get-go.
It doesn't matter if you zero in on the bright lights of London or opt for the character (and tough-to-decipher accents) of Manchester; there are a few tips and tricks that can make your study abroad experience easier from the get-go. Follow our insider hacks and you'll be a step ahead as soon as you get off the plane!
1. Get to Know Your Budget Airlines
If you've done any traveling in Europe, this section isn't news to you, but it has to be said: take advantage of budget airlines. I once flew from London to Venice for £25 -- that was like 50 bucks! Roundtrip! Ones to watch include:
Keep an eye out for sales by following the airlines on social media or subscribing to their email newsletters. But a word of warning -- there's a reason the price is so low. Expect to pay for luggage, entertainment, and food while you fly or, circumvent these expenses by packing yourself a sandwich and learning how to pack everything in one carry on. Also consider the cost of getting to and from the often-isolated airports these airlines fly into; sometimes that cancels out the deal.
2. Mix and Match Modes of Transportation While Traveling
Planes, trains, and automobiles: whatever mode of transport you prefer, England's got you covered. It's a small country, but there are plenty of ways to get around.
Depending on the time of year and how early you book your travel, you have a number of options to find the best value. Look at coach transport, trains, flights, rental cars, and campervans -- the deals can be very different.
Consider different modes of transport for each leg of your journey; for example, you may find that the best deal is to fly to Edinburgh but train it back to London.
Do your research and keep track of your findings so you can calculate the thriftiest way to get from point B to A. (Hint: read our section on student cards to score the best budget travel.)
3. Get a Pay as You Go Phone Plan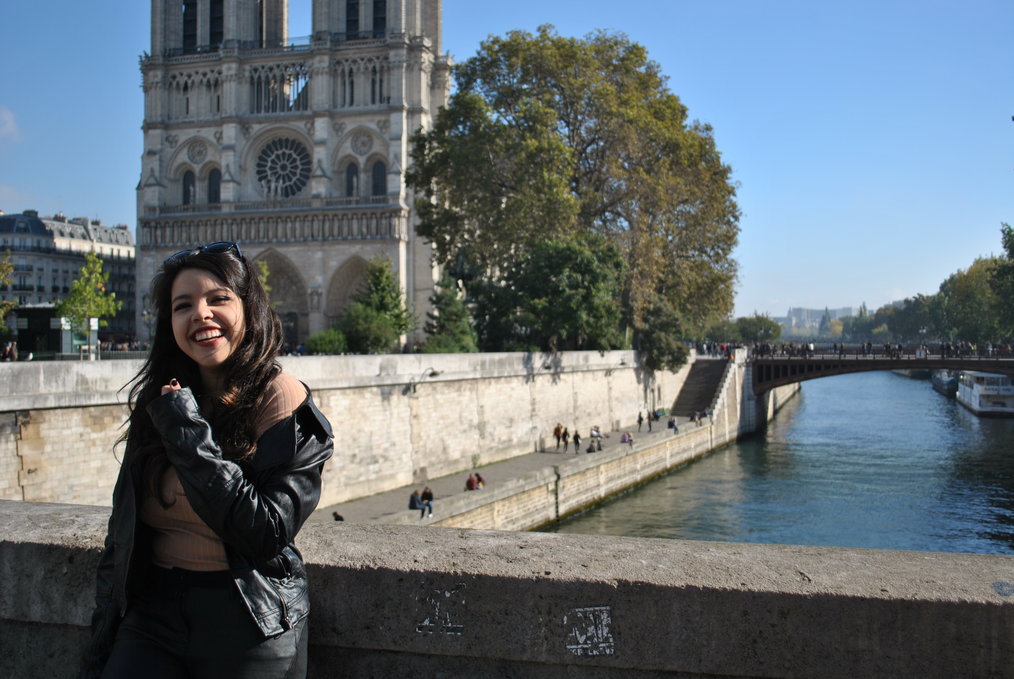 We'd recommend this for anyone in Europe, but before going to England, definitely suspend your home plan and pick up a local SIM card. If your phone is not unlocked for international use (which, by the way, could void any warranty you have on it -- we suggest using an old phone if you have one), you can usually pick up a cheap handset on the ground.
The UK is great for pay-as-you-go plans, where you top up your phone credit when it runs low. This way you only pay for what you use, plus you've got a local number so others can reach you easily. Compare the various offers from popular providers like Orange, T-Mobile, 3, and Vodafone to determine which deal suits you and your mobile needs the best.
For more in-depth information on phone plans abroad, we've included a whole section on that in our student guide to budgeting while studying abroad.
4. Take Advantage of Student Discounts
Carry your student card and student ID everywhere and don't be afraid to ask if there's a student discount on offer. This could apply to transport, restaurant meals, movie tickets, haircuts, and even shopping.
Many additional student cards are available to purchase -- for example the ISIC card -- but don't be afraid of the initial outlay, because most of them will become worth the money after the first use. You'll usually need a passport photo, proof of student status, and payment to apply.
Related: Other Ways to Save Money While Studying in England
Some other student discount cards to consider include:
5. Get a Bank Account with No Fees
Before you leave home, open a bank account that doesn't penalize you for making international withdrawals. I use Charles Schwab, which gives me the market exchange rate and refunds all foreign ATM charges at the end of each month.
Even better, open an English bank account on arrival if you can. Big banks include NatWest, Barclays, Lloyds TSB, and HSBC. However, thanks to the IRS cracking down on foreign bank accounts, it has become more difficult to open a bank account, but it should still be possible. Consult your international student union (most universities have one) for advice.
6. Learn to Love Gumtree, the Craigslist of the U.K.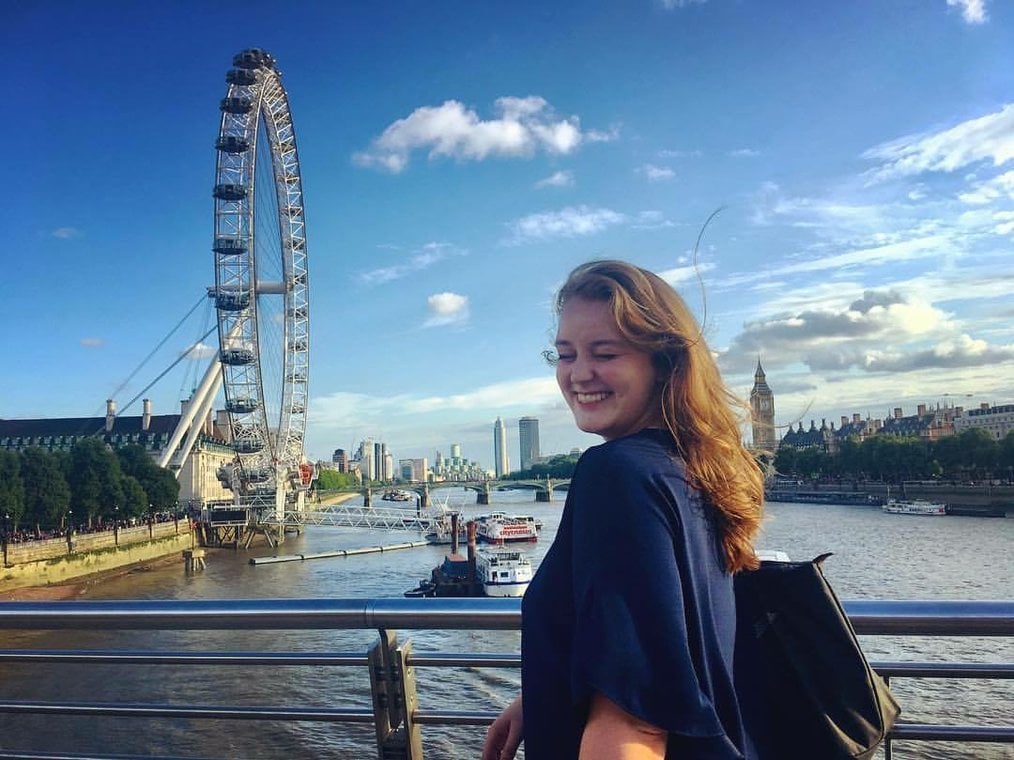 Looking for a flatmate, waffle iron, bed, or a used car? Gumtree is your go-to. It's like Craigslist, but better. It's an online marketplace for buying and selling new and used goods; perfect for picking up bargains when you land or selling what you can't take with you when you leave.
Of course, a caveat: as with anything online, use your head and be safe. Meet in a public place or take a friend when viewing an item at someone's house. It may be better than Craigslist, but the same rules still apply.
7. Get a Library Card
Scope out your nearest library and get a library card. If you're a reader like me, it's a haven of free books; if you're after internet access, you can get that, too. (Though this is usually also true for your university's library.)
Instead of dropping valuable pounds on textbooks, see if you can manage with a loan from the library. This won't always work, but in some cases it can be a great solution and way to save some extra pounds!
8. Halloween Is Actually Scary
If you're studying in England during the fall semester, you may get an invite to a Halloween party. But put away your Disney princess costume and think gothic. Remember that scene in Mean Girls where Lindsay Lohan's character turns up as a bloody bride of Frankenstein while the other girls are decked out as sexy bunnies? Well, for once Lindsay got it right, or she would have if she were studying abroad in England.
Turn your focus to witches, ghosts, zombies, and anything that you'd rather not encounter in a dark alley. If scary costumes aren't your thing, don't worry; England loves a fancy dress party (costume) all year round, so you'll have plenty of opportunities to experiment.
9. Look into Scholarships
You might be surprised to find the range of options available.
This is especially applicable to those doing a full degree abroad, but you might be surprised to find the range of options available to short-term and semester programs as well. A scholarship could be a few hundred dollars or a few thousand; either way, it's money you'll be grateful for when you start your new adventure.
[Editor's Note: *psst* Go Overseas offers $500 scholarships to study abroad students! Bookmark our scholarship page and check back often.]
Get Out There and Go!
Being a student is fun, but being a student in England might be a whole new level of awesome. Make the most of your study abroad experience by exploring the world around you, from your local neighborhood to the easily accessible cities that are only a few hours away.
Of course, you'll have classes to attend and work to do; but all work and no play? That's not what England's about. Pack your thinking cap, but grab your camera, too -- England is full of great photo ops!