Volunteer Abroad
The 5 Best Virtual Volunteer Experiences
Searching for meaningful virtual volunteering opportunities? Look no further! We've rounded up the 5 best virtual options that make volunteering easy, wherever you are.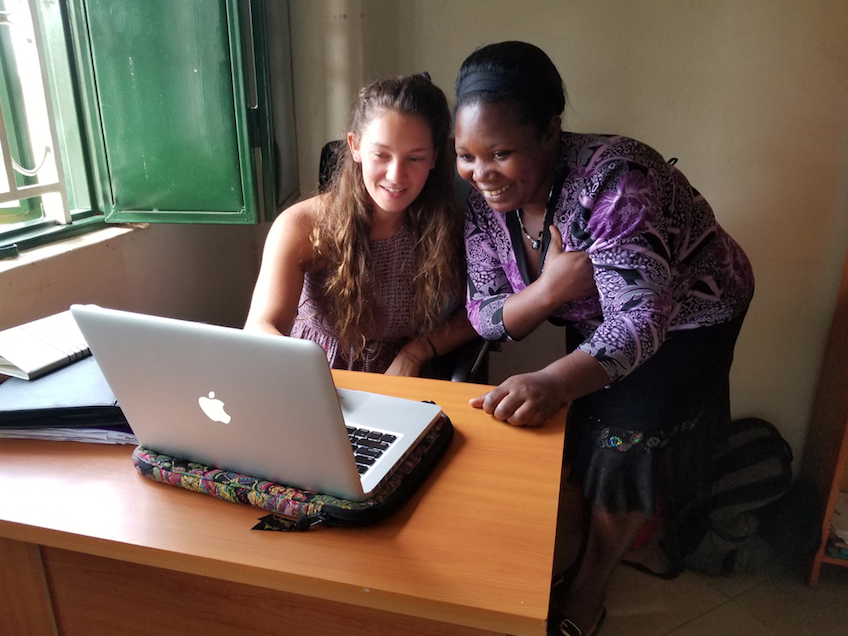 When you think of volunteering abroad, it's unlikely that you picture yourself sitting behind a computer in your living room. But due to the Covid-19 pandemic and travel restrictions still in place for some countries, volunteering overseas has been difficult.
Virtual volunteering is a great option for you and the communities you plan to serve during these unprecedented times. While it may seem impossible to make a difference virtually, there are actually a lot of ways to helps others from afar. Individuals with skills and an interest in teaching, research, digital media, and more can provide vital assistance to many organizations. Check out these virtual volunteer programs to find the best fit for you.
The Best Virtual Volunteer Programs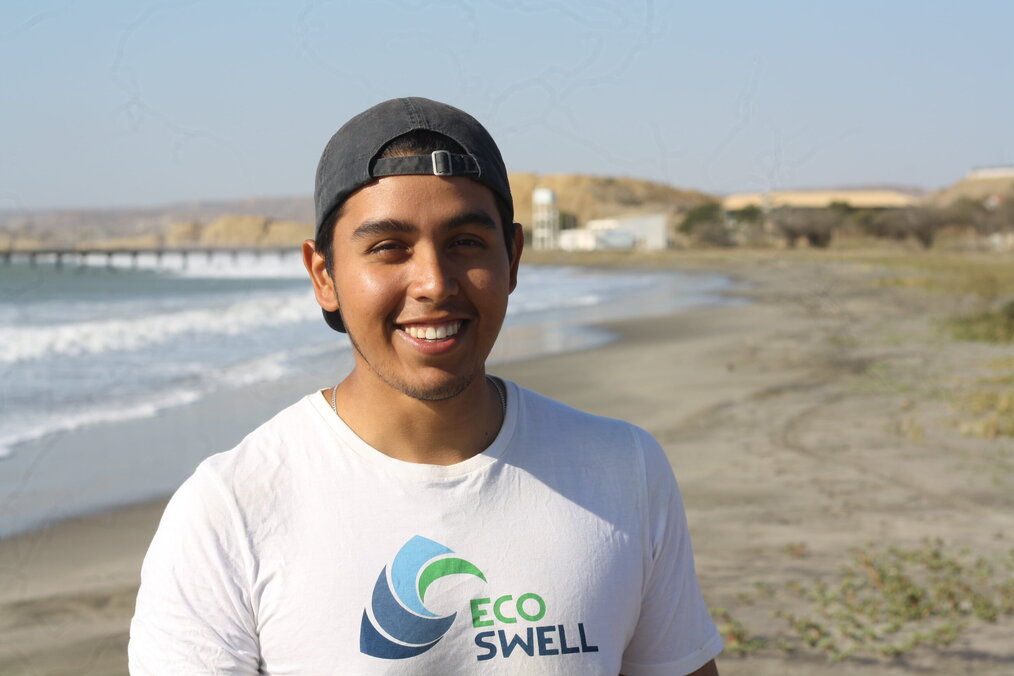 Virtual volunteering is a relatively new form of volunteering so programs providing these opportunities are slowly joining Go Overseas. The following programs have few reviews but participants have enjoyed their experiences and are great options to consider when looking to volunteer remotely. We've highlighted the strengths of each to help guide the decision-making process.
Best for Health and Medicine: FIMRC
If you have an interest in public health and medicine, FIMRC's Virtual Volunteer Programs will give you an opportunity to make an impact from the comfort of home. Programs run from one to eight weeks and there are five different areas to choose from. Topics covered include Covid-19, communicable diseases, infectious disease, public health initiatives, global health programming in developing countries, and others.
Volunteers can work in different areas and gain experience in clinical exposure, community engagement, and program development. You'll also benefit from interactions with global health and development experts and will support the planning of actual projects.
But don't take our word for it! Check out what past participant Krishna had to say about the program:
"Not only was it fulfilling to know that the program you created will actually be implemented but it was so much fun to work with the FIMRC team."
Program Details
Program:
FIMRC's Virtual Programs
Provider:
Foundation for International Medical Relief of Children
Students, Under 18, Building your resume
Good for
separator_solid
---
Best for Customized Volunteering: GAP Year Nepal
Virtual Volunteering in Nepal with GAP Year Nepal allows participants to bring their own skills to the table. Volunteers can enroll from two to 12 weeks and support the country during this difficult time by offering their time and expertise remotely. Volunteers can teach English, or offer support with online tools and digital skills since technological literacy is of the utmost importance during the pandemic.
As more resources and industries are moved online, Nepal can use support in bolstering their infrastructure to support these needs. Not only do many communities not have computers, but many people do not know how to use them properly. For organizations, reaching out through the internet for support is the only way they can sustain themselves. So, if you decide to spend your alternative spring break helping these NGOs, you can also make sure that they can exist in the long term.
Read about past participant Ria's experience volunteering in Nepal and how she was able to put her skills to good use:
"Within this internship, I worked on the social media posts and stories for the Accessible Nepal Instagram page. By doing this, I learned more about marketing and how to address different audiences via social media. I also have created lesson plans for the ages 7-16 on topics such as maintaining a healthy lifestyle and having good behavior. Through these tasks, I learned how to adapt to an online working environment and work collaboratively with the challenges of time zone differences."
Program Details
Program:
Virtual Volunteering in Nepal
Location:
Multiple Countries
Starting Price:
$300.00 USD
separator_solid
---
Best for Community Building: Amigos de las Americas
Amigos de las Americas offers an eight-week community impact project with participants from both the U.S. and Latin America. During this program, participants are put together into groups of 8 to 12 students and learn to become global citizens – without having to actually travel.
The goal of the program is that students will develop a service project addressing a community's needs during the Covid-19 pandemic. Not only will you work directly in community development in this project, but you'll also receive mentorship from an expert in the field, and get to build your global network of colleagues and peers. Plus you'll get to practice those language skills! The main goal of this program is to connect with others during this challenging time.
Check out what Frederic had to say about his daughter's experience in the program:
"The work was challenging but well supported, and she developed great connections despite the current physical distancing requirements. She got Spanish language development, design thinking and project planning instruction and mentoring, and support for practicing new experiences like calling up business and community leaders and getting them interested and committed to supporting her project."
Program Details
Program:
Amigos de las Americas - Community Impact Project
Provider:
Amigos de las Americas
Starting Price:
$995.00 USD
separator_solid
---
Best for Female Empowerment: Trama Textiles
Trama Textiles is an organization dedicated to improving the lives of women and promoting Mayan culture through the creation of beautiful and artful textiles. Local female Guatemalan artisans make clothing, home goods, and accessories using the backstrap loom weaving technique. These fair trade items are sold locally and online internationally and provide a livelihood for skilled women artisans in the community.
Trama Textiles welcomes volunteers experienced in areas such as social media management, graphic design, grant writing, fundraising, sales, business development. Virtual volunteers commit to 10 hours a week of service for at least a month.
Past participant Julia had a great experience volunteering with Trama Textiles. Check out what she had to say:
"If you have ideas, Trama Textiles is quite open and you can implement them. I was able to take away a lot of my time in Tramatextiles. I learned basic steps from Adobe Photoshop and Excel. I was able to train my eye better while taking photos. I was able to try out a lot while taking pictures and playing with the colors. I was able to improve my English and Spanish and got an insight into the work of NGOs."
Program Details
Program:
Volunteer promoting the Mayan cultural identity and the work of women weavers
separator_solid
---
Best for Teaching: Outreach360
Outreach360 provides numerous volunteer opportunities for those interested in teaching English as a foreign language. Volunteers work with young students across Latin America once a week for 75 minutes a session. Volunteers will help students learn valuable language skills while also gaining teaching and leadership experience.
Prospective volunteers are asked to raise $400 to help support Outreach360's mission.
Here's what past participant Hannah had to say about her experience with Outreach360's teaching program:
"As a teacher for Outreach360, I was shown immense support, kindness, and encouragement by my fellow teachers and other leaders within the organization. Each day of teaching was filled with excitement for learning and growth, engaging lessons, and purposeful content that further developed students' English language skills and knowledge."
Program Details
Program:
Speak English? Become a Virtual English Enrichment Volunteer!
Starting Price:
$400.00 USD
separator_solid
---
Where Will Virtual Volunteering Take You?
As you can see, there are plenty of ways to make an impact as a volunteer this year without hopping on a plane. Particularly in the current circumstances, this might be the more responsible option, as long as vaccinations for Covid-19 have not reached every community across the world yet. You will surely be able to find a great fit from this list of the best virtual volunteer programs and have an amazing time that will not only teach you a lot but will also prepare you for a time when everybody can travel again!