Study Abroad
The Ultimate Guide to Preparing to Study Abroad Through Direct Enrollment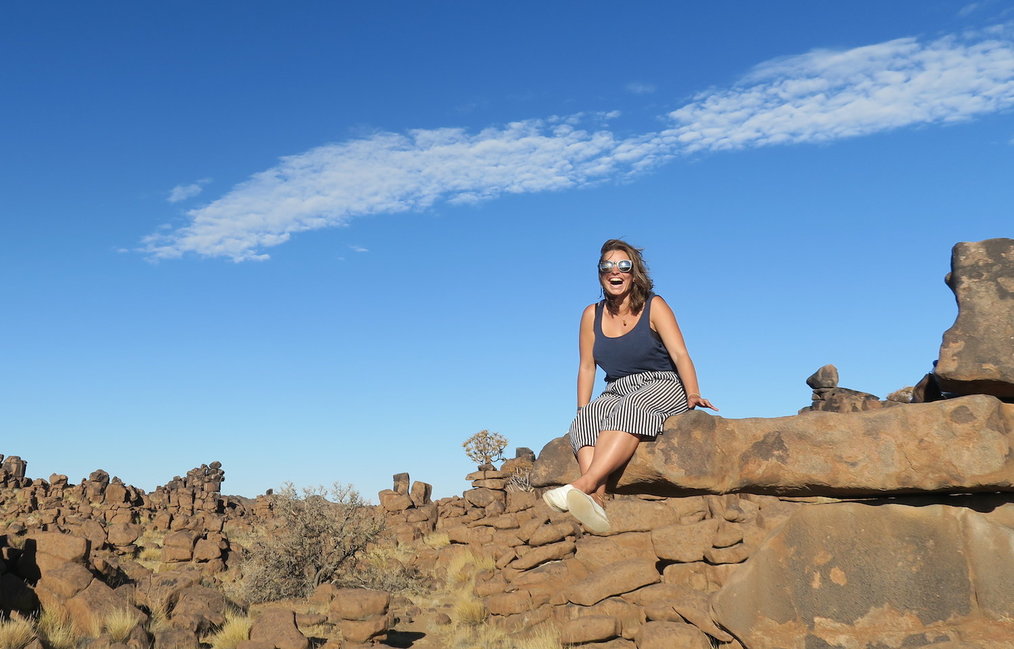 For students who have a strong independent spirit, prior travel experience, or are looking to truly immerse themselves in a new language and culture, forgoing a third party program provider and studying abroad through directly enrolling in a university abroad or going through a direct exchange with your university can be a great opportunity.
With added independence comes added responsibility.
However, with added independence comes added responsibility. From applying for a student visa to finding housing and making new friends, students who choose this option will have to handle the bulk of the logistics on their own -- but Go Overseas is here to give you a hand.
Whether you're directly enrolling at an institution abroad or doing an exchange program through your home university, this guide will break down the essentials of everything you need to know to study abroad independently.
Table of Contents
Too busy to read it all? Jump to a section:
1. Getting a Student Visa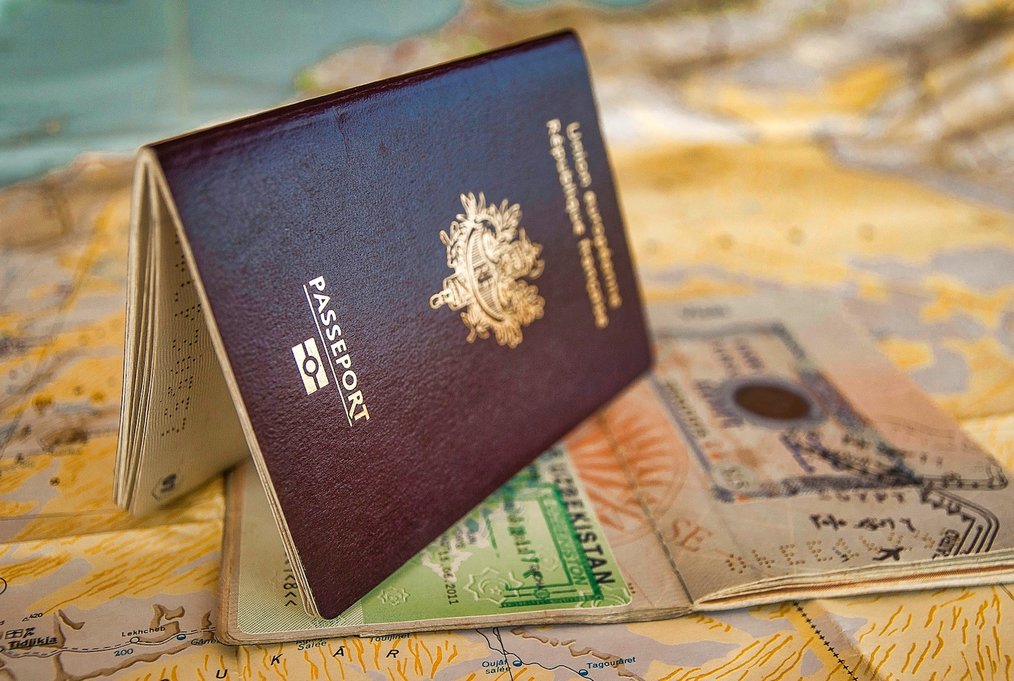 Students wishing to study abroad in another country must obtain a student visa first. The process of obtaining a student visa varies from country to country. The best place to find out your host country's visa requirements is to visit the embassy or consulate website for that country. NAFSA provides information about student visa requirements for several countries on their site.
Stay on track by splitting your visa application into smaller tasks.
Chances are, the process of obtaining a visa will seem very overwhelming at first -- and that's normal! To help yourself get a better understanding of the requirements and stay on track, break the process down into step-by-step action items and write each down on a to-do list. The task won't seem so intimidating, and you'll be able to make progress slowly, but surely. Make sure you also leave enough time to complete the process as it can take several months to obtain a student visa in some countries.
We've created a simple checklist for a general student visa application to help you in this process. Feel free to download the PDF version below to check off as you go!
Student Visa Checklist
Download student visa application(s)
Download residence permit applications (varies by country)
Write down information of employer/university
Download proof of host university admission
Download/request proof of language certification (if needed)
Request proof of parental/guardian consent (if under 18)
Provide proof of funding
Take passport style photo and/or fingerprints for identification
Make copies of current passport or valid travel documentation
Make copies of vaccination results (varies by country)
Pay visa and/or processing fee(s)
Complete and submit application!
2. Finding Housing for Your Study Abroad Semester/Year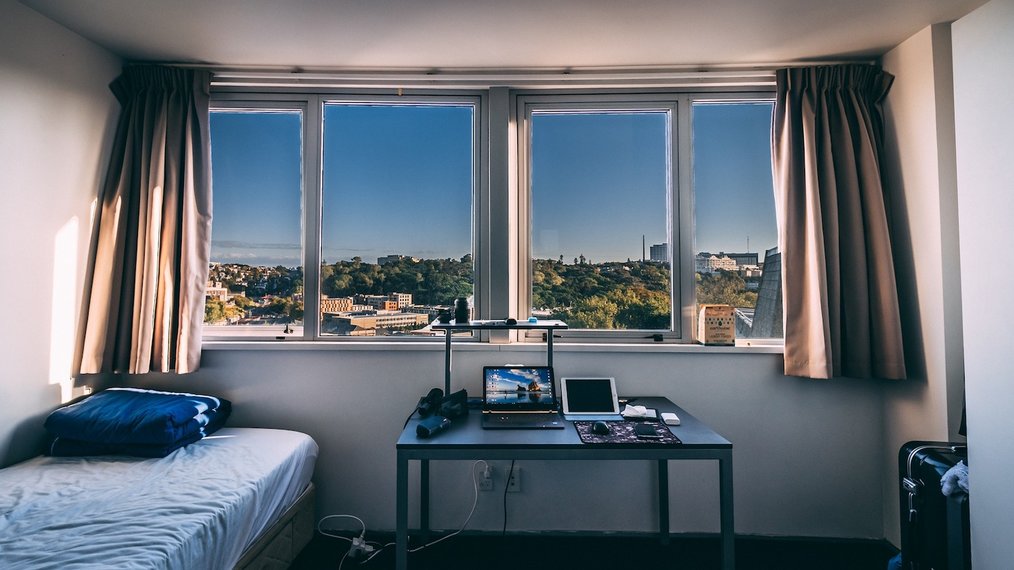 If you're studying abroad independently, you'll have to find a dorm, apartment, or homestay on your own. Your advisor at your host university might be able to give you some recommendations or direction, but ultimately it's up to you to arrange your accommodation.
At first glance, finding housing on your own abroad can be a daunting experience -- but it's not so bad if you know a few tricks. Your options:
Dorms
Many universities abroad offer student housing for international students or allow international students the option of living on campus with local students. Check in with your host university's housing office to see what your on-campus options are.
Alternatively, you could find dorm accommodation through University Rooms. They're especially helpful for summer semesters.
Homestay
If you want to live with a local family, your best bet is to ask your host university or use a service like Homestay.com. This way, you'll be able to find a vetted family to live with.
Shared off-campus apartments
If your host university does not offer on-campus housing, or you are looking to have a different kind of living experience, you can find a flat on your own. If you plan on finding your own apartment abroad, it can be a good idea to wait until you get to your destination to find housing so you can check it out in person.
Arrive before your classes start and stay in a hostel or hotel while you look at options. Orientation can be a good place to meet potential roommates, and be sure to ask trustworthy locals you encounter about their insider tips for finding housing.
There are also a couple of great websites designed to help study abroad students find housing abroad:
Countries will also have their own, local version of Craigslist that you can use to find an apartment. Gumtree is a popular option in the UK and Australia, Tealit in Taiwan, and Idealista in Spain.
Be wary of scams
It's important to be wary of scams as you search for a place to live. Never send money without seeing a place first, and be sure to research potential neighborhoods on the internet ahead of time to avoid safety hazards. If you are worried about going to look at flats on your own, ask a fellow student in orientation to go with you. (This may even be the start of a new friendship!)
3. Booking a Flight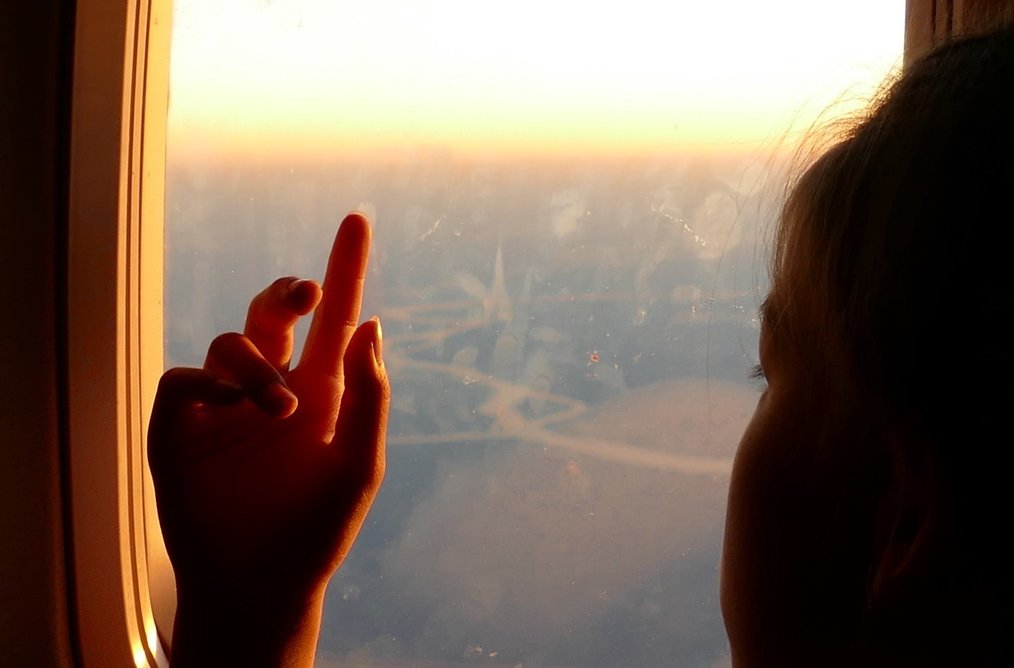 Many study abroad students, not just those who are studying independently, will be responsible for booking their own flight to their new home overseas. Look at prices as far in advance as you are able to so you can monitor for the best price.
Here are some additional quick tips for making your departure plans:
Fares are lowest on Tuesdays and Wednesdays for travelers. Be sure to avoid peak booking times from Friday through Sunday!
Check entry requirements for your host country. Some countries may require a round trip ticket upon arrival.
Watch out for hidden baggage fees when booking your flight, and keep track of your airline's change or cancellation charges just in case.
For students under the age of 26, there is good news. You can get discounts on flights through StudentUniverse.com and STA. Check these sites first for the best deals!
Extra Resources
To help you find the best deal on flights, here are some other useful websites to keep in mind:
4. Making Friends Abroad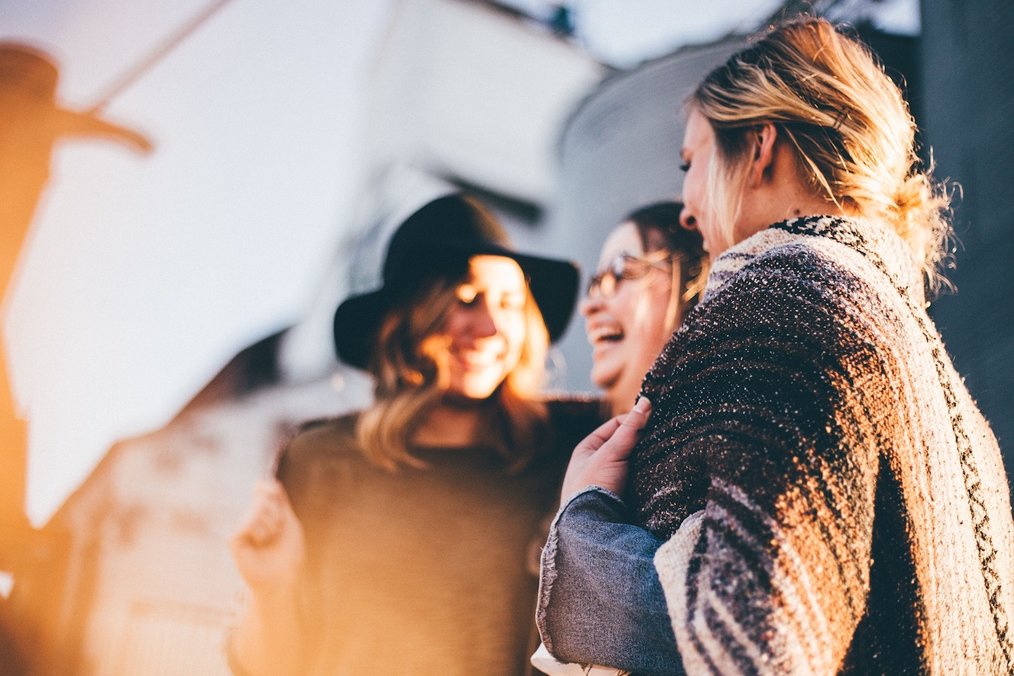 One of the appeals of studying abroad on an affiliated program with your home university or through a third party program provider is the built-in network of students who can be potential friends.
By choosing to study abroad independently, you may not have a network of automatic friends, but that doesn't mean you will have to spend your time overseas lonely. In fact, because you are studying abroad solo, you'll open yourself up to unique opportunities to form friendships with people who aren't from your area, whether they be locals or other international students.
Here are some other ideas to help you make friends overseas: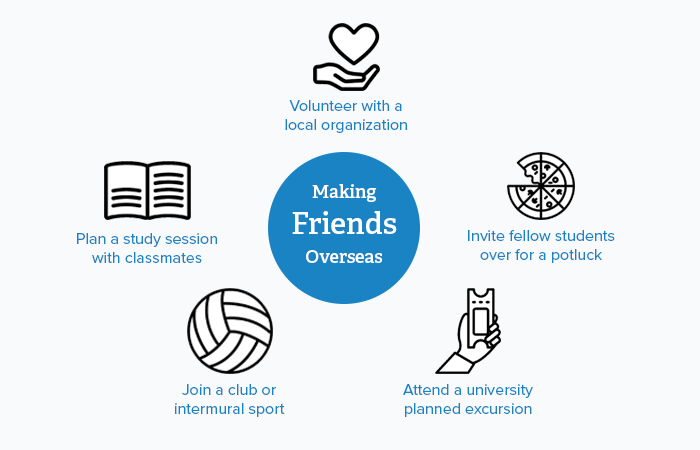 Even if you are studying abroad independently, chances are your host university will have an international student office with resources. Many will often hold orientations or other events to connect study abroad students from around the world. Email the office or pay a visit when you arrive in country to see what resources they have to help you connect with fellow students.
Being alone overseas can be very intimidating, and making friends can seem like a scary and impossible thing to do. Remember, many other students will feel the same way you do.
5. Study Abroad Packing Tips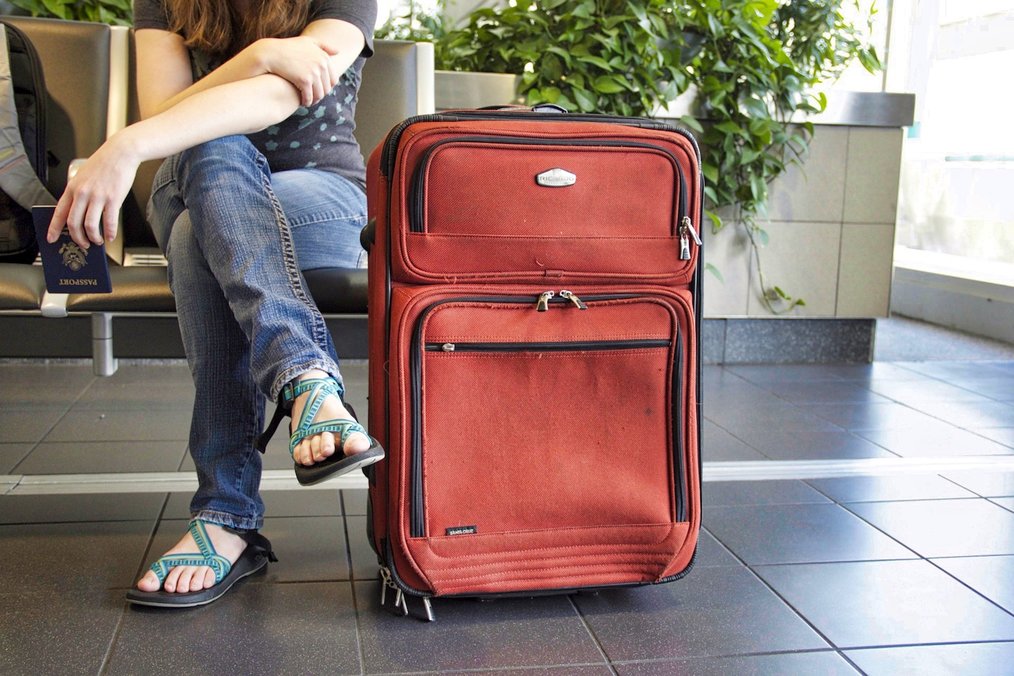 Chances are, as an independent study abroad student, you won't be getting a packing list before you begin your new adventure, but figuring out what to pack can be simple with a little bit of planning.
The two most important things to consider when you're packing are weather and local style. Pack clothing items that will be useful for the season(s) in the climate of your new destination. Climates can vary throughout countries so do some research on the exact city or location you will be in to make sure you know what to expect.
However, there are a few general pointers for wherever you go in the world: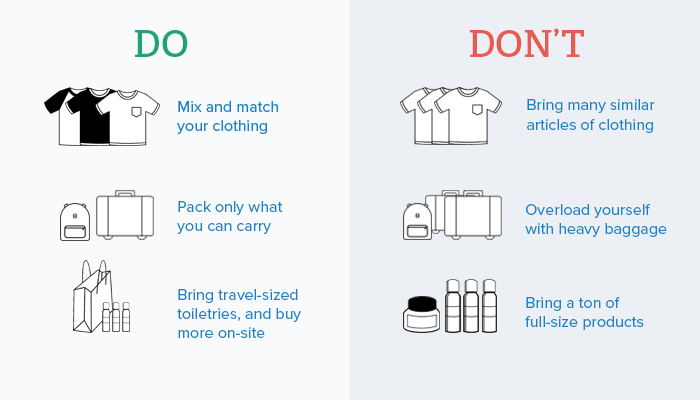 Dress style also varies greatly country to country, so you will want to research to see what local customs might be. Certain cities have rules about wearing swimsuits on beaches, and depending on your destination, you may have to dress more modestly than you would in your home country.
For example, if you are studying in Costa Rica, athletic wear may be acceptable, but at a university in Paris, you may be expected to wear dress casual to your classes.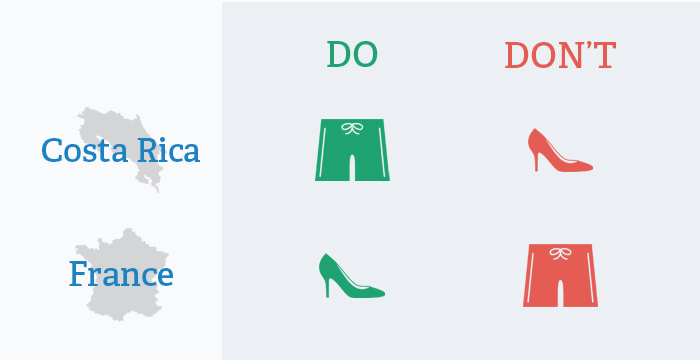 Ultimately, consider your budget and your airline's policies for luggage and make sure you stay within these parameters. Also, remember this rule of thumb when packing -- less is more. Unless you are studying somewhere that is very remote, you will be able to get all the basics for living like clothes, toiletries, and school supplies in your new home base.
6. Using Cell Phones Abroad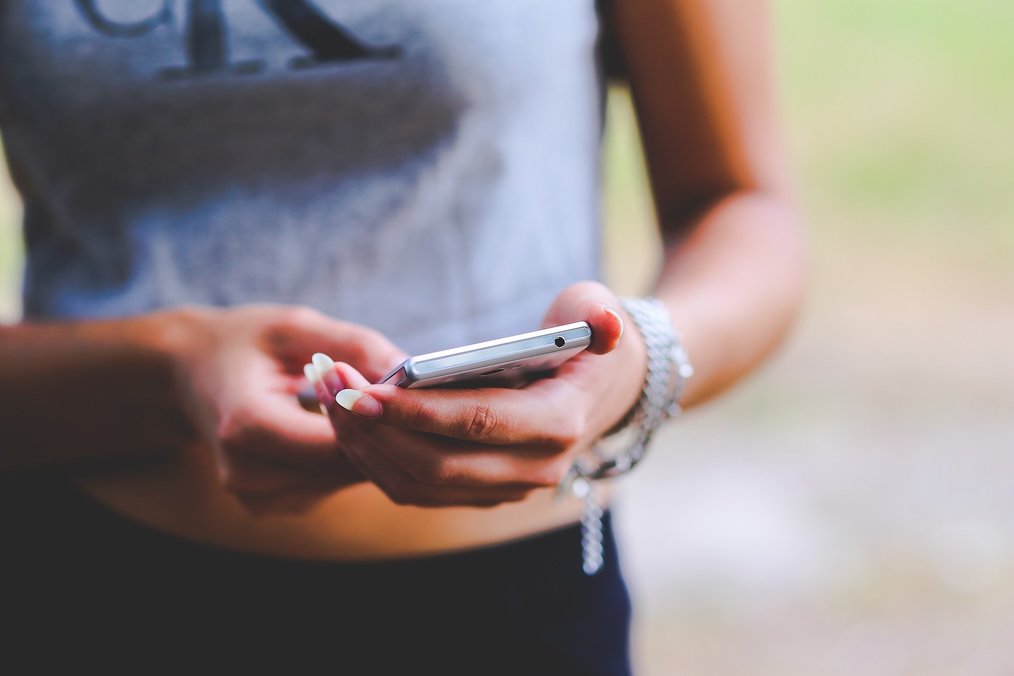 In this modern age, cell phones are a way of life in many corners of the globe. Even if you don't know anyone in your destination country (yet!), having a phone on hand is a must for making new friends and in case of emergencies. Plus, there are tons of apps available that make your study abroad trip easier!
Unlike in the U.S. where most opt for a two-year cell phone plan, in most countries, locals simply insert a sim card into their cell phone and pay as they go. As a study abroad student, you can do this too.
Ask your cell phone provider to unlock your phone for international use before you go.
Bring a phone with you or buy one overseas and get a local phone card upon your arrival. If you are bringing a phone with you, call your local provider and make sure you unlock it for international use before you go. This will make it possible for you to simply get a local sim card and insert it when you go.
Keep in mind that technology prices can be higher overseas, so buying a local phone once you're abroad may/may not be worth it.
TL;DR
Unlock your phone for international use
Get a local SIM card in country
Sign up for a pay-as-you-go plan
7. Staying in Touch with Friends and Family Back Home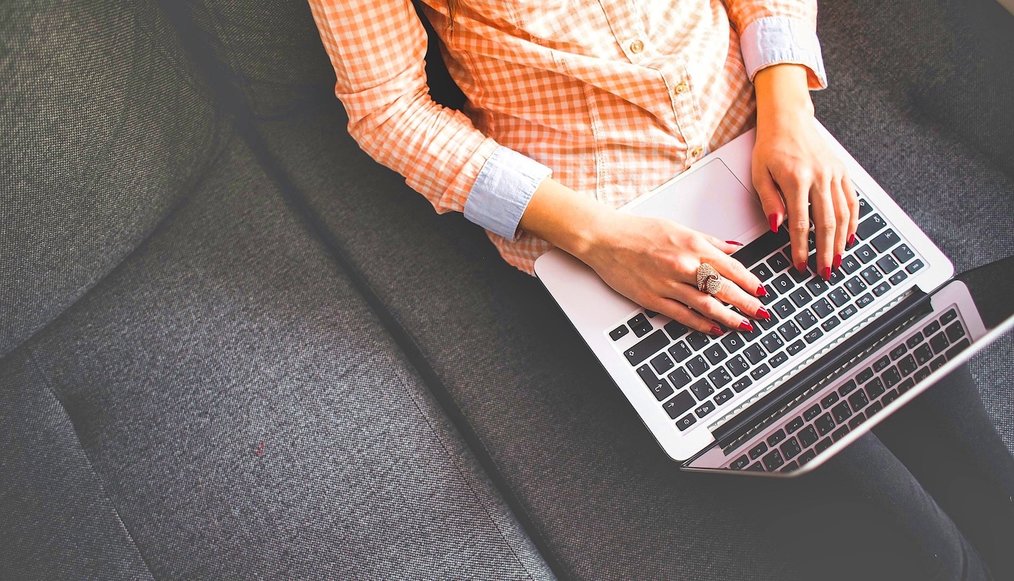 Staying in touch with family and friends is a big concern for many students who are studying abroad. With so many platforms for communication through the internet and Wi-Fi prevalent in many parts of the world, staying in touch while overseas has never been easier.
Stay in touch, but don't let overcommunication keep you from being in the moment.
Post pictures on Facebook and Instagram, keep a blog about your experiences, and write emails to the people you want to stay in touch with. For your closest friends and family members, set up regular check-ins via Skype, Google Hangouts, or FaceTime.
Old fashioned postcards or letters with stamps from overseas can also be a nice surprise for the ones you love. Collect addresses before you leave for study abroad so you can surprise people back home with love in the mail throughout your time overseas.
While it is great to stay in touch with people back home, don't let over-communication keep you from living in the moment or making new friends abroad. Keep in mind that your time overseas won't last forever and soak it in while you can!
8. Tips for Learning the Language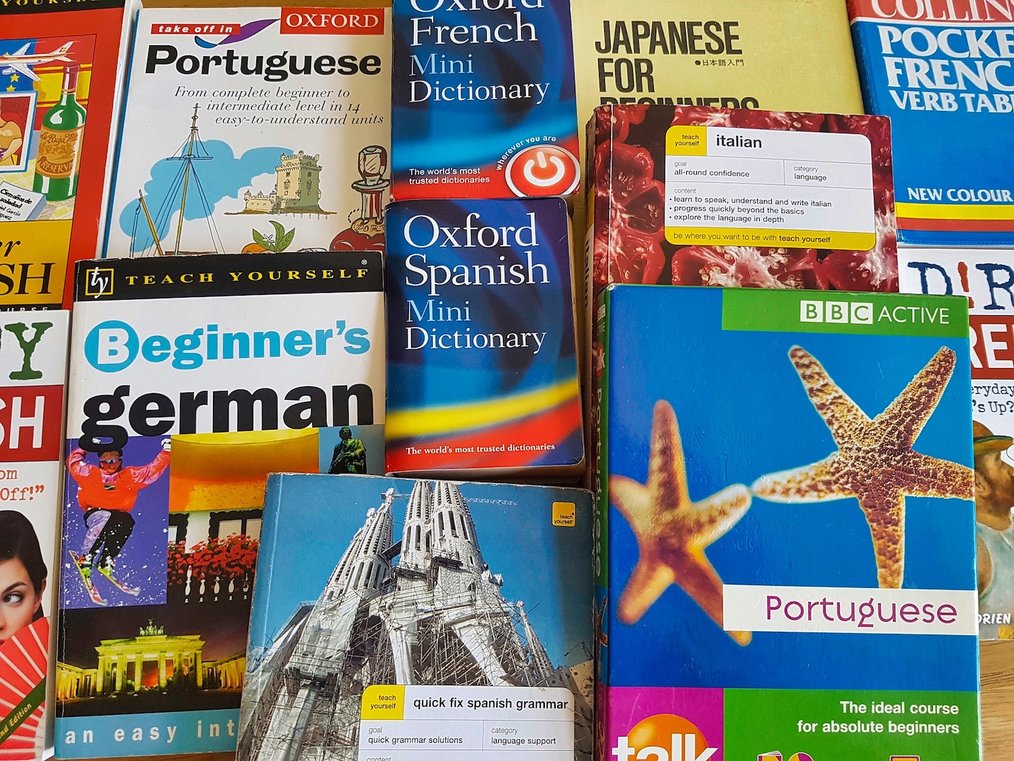 In countries where English is not the official language, learning the language can be a big challenge for study abroad students. If you are studying abroad independently in such a country, it can be a very good idea to learn some basic language skills before you go and take a language class while you are overseas.
Learning a new language doesn't have to be costly. Here are a few free resources to help you learn the basics of some of the most common languages:
| Program | Description | Time Commitment | Mobile Friendly? |
| --- | --- | --- | --- |
| MindSnacks | Learn languages while playing games on your phone or tablet. | Low | App only |
| Babbel | Take self-paced language courses online or in app. | Low - Medium | Website and app |
| Duolingo | Learn skill-based languages through mini games. | Low - Medium | Website and app |
| Busuu | Learn languages with corrections and live chats with native speakers. | Medium | Website and app |
| Conversation Exchange | Connect with native speakers in your area. | Medium - High | Website only |
| My Language Exchange | Find a language partner in an online community. | Medium - High | Website only |
If there isn't an official language intercambio in your area, you can always create your own or look for a fellow student to practice language skills with by posting on online groups or bulletin boards around your campus. Plus, practicing with a native speaker is a fun and effective way to improve your skills. Learning a language is difficult and intimidating, but it can be a great way to delve deeper into the local culture and even make new friends.
Don't Worry, You'll Have Support Abroad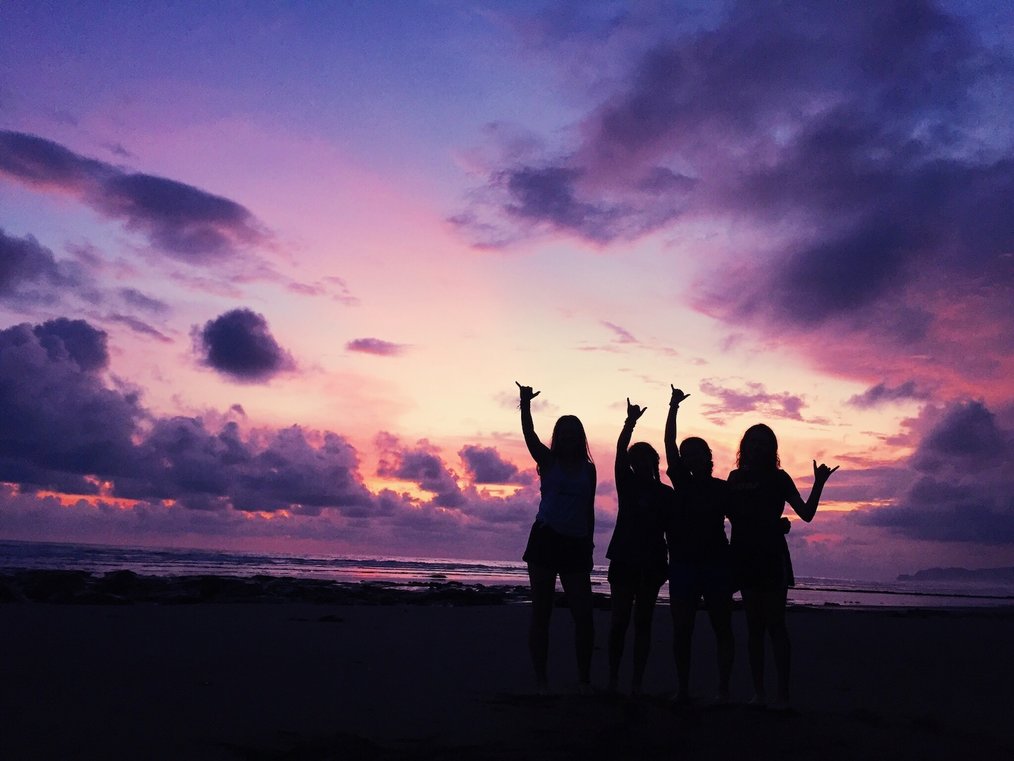 Dealing with culture shock and growing pains, among the other challenges you will likely face, will be a part of the study abroad experience for even the savviest of travelers, and having a support network to help you weather the ups and downs of life overseas is very important.
As an independent study abroad student, you may feel like you're heading off the deep end without the help of a program provider. Though it's true that you won't have the same level of support, you definitely won't have to find your way alone.
If all else fails, the international student or study abroad office at your new institution is your go-to for when you go overseas. Usually, you'll get paired with a local advisor the way you would back home and you're still able to gain access to resources like any other student. Take a note of the office's contact information beforehand, so if the unexpected occurs, you'll have someone to ask for advice.
Beyond that, if you have other questions about studying abroad, ask the other international students at your new institution. Go to your international student orientation to find ways to connect with fellow study abroad students who have had similar experiences. If you want to learn more insider tips about the area, ask your local classmates for advice on things to do and places to go.
Studying abroad independently can be an intimidatingly tall task, but we hope this guide takes away most of the guesswork for you. And if you have a question to ask, you'll still have an advisor to contact, even if you're not enrolled with a program provider. Though you'll be managing most of the planning alone, you'll have much more freedom while studying abroad to tailor your itinerary to your needs. Good luck!
Disclaimer: We have paid relationships with some of the companies linked to within this article.