Teach Abroad
How to Find a Paid Job Teaching English in Latin America
Increase your chances of finding your dream job teaching English in Latin America with these quick tips.
TL;DR 👀
Apply at the right time
Know what country you want to teach in and focus your applications there
Research the visa requirements
Get TEFL certified
Consider both private and public teaching positions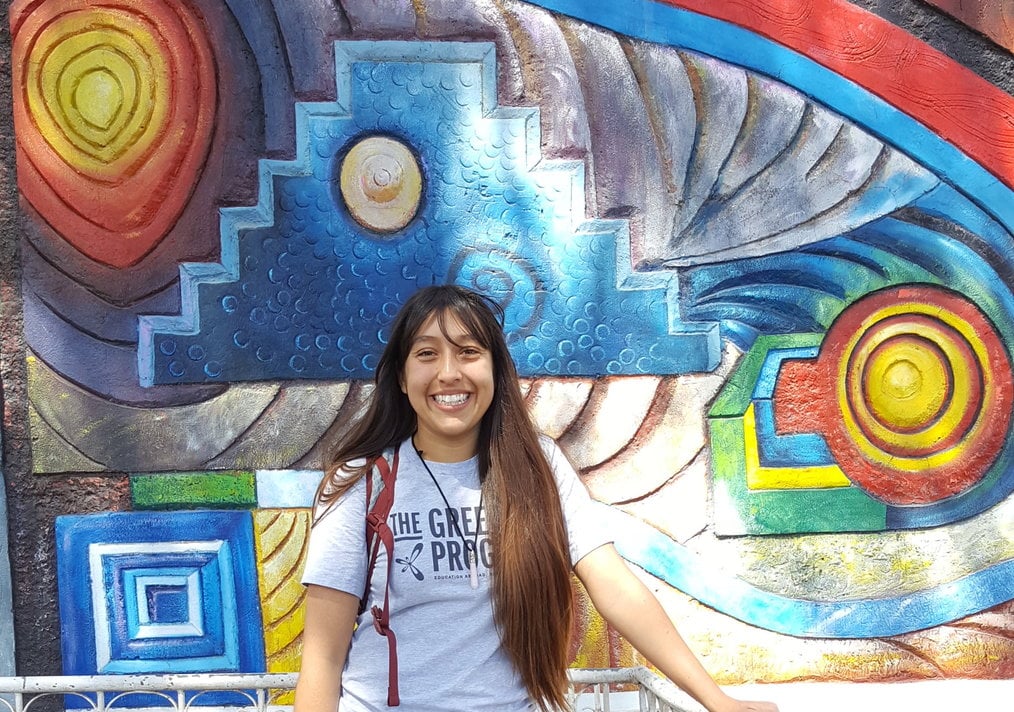 Although China and South Korea usually hog the spotlight for teach abroad destinations, open up your mind to another option: teaching abroad in Latin America. Prepare yourself to study Spanish, fall in love with salsa, and spend your weekends surfing world-class waves or hiking into mountains scattered with ancient ruins -- teaching English in Latin America offers a whole new world of possibilities.
However, the job hunt for teaching English in Latin America is different than in other regions in the world. You likely won't be using a recruiter (like in South Korea), or job hunting online (like you would in the U.S.). On top of that, school years and hiring seasons can be different than in your part of the world, so even figuring out an optimal time to start looking takes some research.
We've got the answers to when, where, and how to search for a job in Latin America, plus essential tips for choosing exactly where you want to go.
Note: Don't miss our ultimate guide on how to get a teaching job anywhere in the world!
1. Pay attention to hiring season
Hiring in Latin America is more seasonal than in many locations. Generally, it's better to get started earlier in the year, but this can vary from country to country.
Costa Rica, for example, has its peak hiring season around January, whereas teachers looking for work in Peru should job hunt in January/February or September/October. However, job hunting in January in Chile is a terrible idea (everyone's on vacation; it's summer after all!). Instead, start your search at the very end of February or the beginning of March.
Even so, there are opportunities to find work year-round, particularly at institutions in Mexico or Nicaragua. This is generally true too for any country if your goal is to teach business English, to teach at a private language institute, or do tutoring. If you'd prefer to teach children or at a university, timing is key. Aim to look for jobs before the school year starts -- which, in the Southern Hemisphere, is generally in February -- and keep in mind that school years aren't always the same as in the U.S.!
Bear in mind that throughout most of Latin America, in-person interviews, rather than Skype or phone interviews, are generally the norm, so you want to be in-country and starting up your job search a month or so before the peak hiring season begins. This means you can be ahead of the game when it comes to establishing contacts and setting up all-important interviews when your job hunt finally cranks up a gear.
With so many opportunities for teaching English across Latin America, your biggest challenge will likely be deciding where you actually want to go -- something that is quite a pleasant problem to have!
2. Consider which country you want to teach in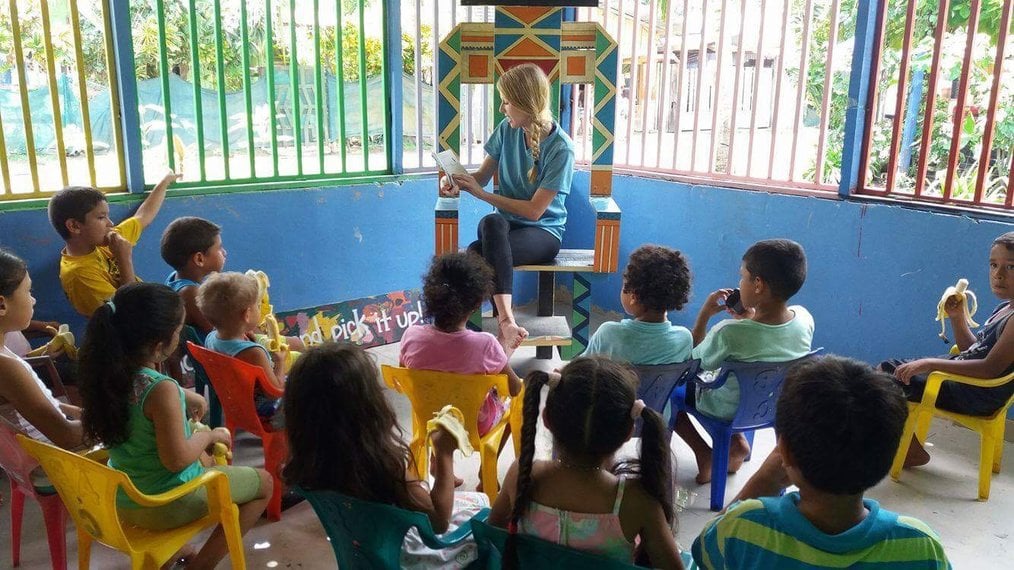 Choosing between the various different countries of Latin America depends on a range of factors:
Wages & Cost of living
Teaching salaries vary wildly across the region, going from around $500 per month working at a language school in Cusco, Peru, to up to $2,500 teaching at a university in Nicaragua. In general, Latin American teaching gigs aren't the highest paying, although Brazil has some of the highest salaries for English teachers in Latin America, making it one of the best places to study for a CELTA and then teach.
It depends on your lifestyle, but if you opt to teach in one of the countries that have a lower cost of living, such as Mexico, Peru, Bolivia and Ecuador, you can live comfortably with your teaching wages; in others such as Argentina, you may be required to take on additional work to make ends meet and allow you to have a life outside of the classroom.
Qualifications & Requirements
Although training and qualifications vary significantly across the continent, in most cases a certification, whether TESOL, CELTA, or TEFL are generally required. That said, there are always ways to teach English without being TEFL certified. Countries such as Brazil, Colombia, Peru, Guatemala, Honduras, Mexico, and Chile do not require you to have formal teaching qualifications, although in the latter, a Bachelor's degree and often evidence of teaching experience are necessary.
Low-paying private institutions in countries such as Ecuador accept teachers without formal TEFL qualifications, although better-paid jobs in schools and universities do require them. Bear in mind that being a native English speaker is generally the rule for obtaining a job teaching English.
Native Language(s)
Teaching abroad can also be an excellent opportunity to turn the tables and become a learner at the same time. Language lessons in Latin America can be superbly affordable. Studying Spanish or Portuguese in your periods outside of your own classroom can enhance your daily life, opening up opportunities to make new friendships and learn far more profoundly about the culture and people of your new home.
However, not all nations speak Spanish. In Brazil they have their own distinct dialect of Portuguese (and one that even natives of Portugal struggle to understand), while Chile and Argentina are joked about around the continent for their sometimes impenetrable take on Spanish -- although it can be a lot of fun getting to grips with the jerga(slang) by learning Spanish in Chile.
Countries such as Peru, Ecuador, Guatemala, and Colombia, due to their affordable costs of living and easy-to-navigate accents, are regularly cited as the best places to study Spanish in Latin America.
The Appeal of Each Country to You
If you're an adventurer at heart, one of the real reasons to teach in Latin America is for the ample opportunities for exploring a region rich in Hispanic and native cultures and teeming with rare, endemic wildlife, with six of the world's most biodiverse countries found within its boundaries.
For the intrepid, Argentine and Chilean Patagonia face little competition when it comes to striking natural landscapes and national parks packed with hiking trails. Peru and parts of Guatemala and Mexico dazzle with monuments and relics to ancient cultures long past, such as the Inca, Maya, and Aztecs. Colombia channels a more relaxed, rum-infused Caribbean spirit, while Brazil is known for its love of samba, caipirinhas, and wild Carnaval parades, plus a plethora of unique flora and fauna in its stretch of the Amazon Jungle.
3. Figure out your visas
After choosing your ideal destination, another critical area that needs to be addressed is visas. Don't leave this until the last minute; arriving within a country within the necessary formal requirements for being there can be a costly and even unpleasant experience.
Instead, it's essential to research the following:
Do you need to have one on arrival?
Will you be able to enter on a tourist visa and apply later?
What sort of documentation will you have to bring with you to apply?
Do you have to apply from your host country?
For Most Countries
The common practice in the region is to use a tourist visa, which typically lasts for 3 to 6 months (depending on the country) and is then easily renewable by leaving and re-entering the country, even for just a day trip. This can be a slight nuisance, but it works just fine for many locations.
For Brazil
In Brazil, renewing a tourist visa is more difficult, and that can make it harder to teach there for more than 90 to 180 days. Some schools will sponsor a work permit, but it's rare, so a lot of people wind up starting out in Brazil, and then transitioning somewhere else after their visa runs out.
For Ecuador
Teachers in Ecuador usually arrive on a tourist visit and stay for 90 days and extend for an additional 90 days. It can be difficult to get the correct visa for staying beyond this period and many schools try and avoid signing a contract so that they are not legally obliged to assist you in gaining the correct papers; always confirm before you take a job whether your employer will support you through the process. It is essential to confirm the requirements for different visas on the Ecuadorian Ministry of Foreign Affairs and Migration website, as they change regularly.
For Mexico
To teach in Mexico, an FM3 visa is necessary, and to be eligible, you must have proof of TEFL certification, plus an offer of employment from a Mexican school. You can find all of the requirements for this type of visa on the Mexican governments' National Migration Institute website. One of the benefits of this visa is that it also allows teachers access to the health system in Mexico.
4. Get your TEFL certification
A TESOL, TEFL or CELTA certificate will prove beneficial for you finding a job teaching English in Latin America. Not only are they a necessity in some countries, but candidates with a TEFL or similar stand out above other applicants and higher-paid positions often require them. Many employers will accept an online TEFL Certificate, but the best option is generally an in-country, TEFL+Teach program that also includes job search assistance.
It's typically a bit more expensive, but if you can afford the up-front investment, studying for your teaching qualification over a period of a month or so in the country in which you plan to teach grants serious benefits. It allows you to become accustomed to your new surroundings, make contacts, set up in-person interviews -- something common for many teaching jobs in Latin America -- and ultimately maximize your chances of finding a job in a timely manner. Plenty of accredited courses operate in Latin America, like INTESOL's course in Nicaragua or ITTT TEFL's course in Argentina.
Having a certification is also a necessity for lucrative private tutoring sessions, which most teachers in Latin America rely upon to bolster their income. If you plan to teach at a business institute -- which can wind up being a good option -- a Bachelor's degree plus a TEFL certificate are generally a must, while a job at an international school, aka the crème de la crèmewhen it comes to salary, requires both a Bachelor's degree (and often even a Master's), plus teaching experience.
It's not necessary to be fluent, but having some knowledge of Spanish or Portuguese is definitely helpful when teaching in Latin America. Many TEFL certification programs will include some kind of local language training too, some more intensive than others, so that is certainly another factor to consider when deciding on your certification path.
5. Look for jobs in the country of your choosing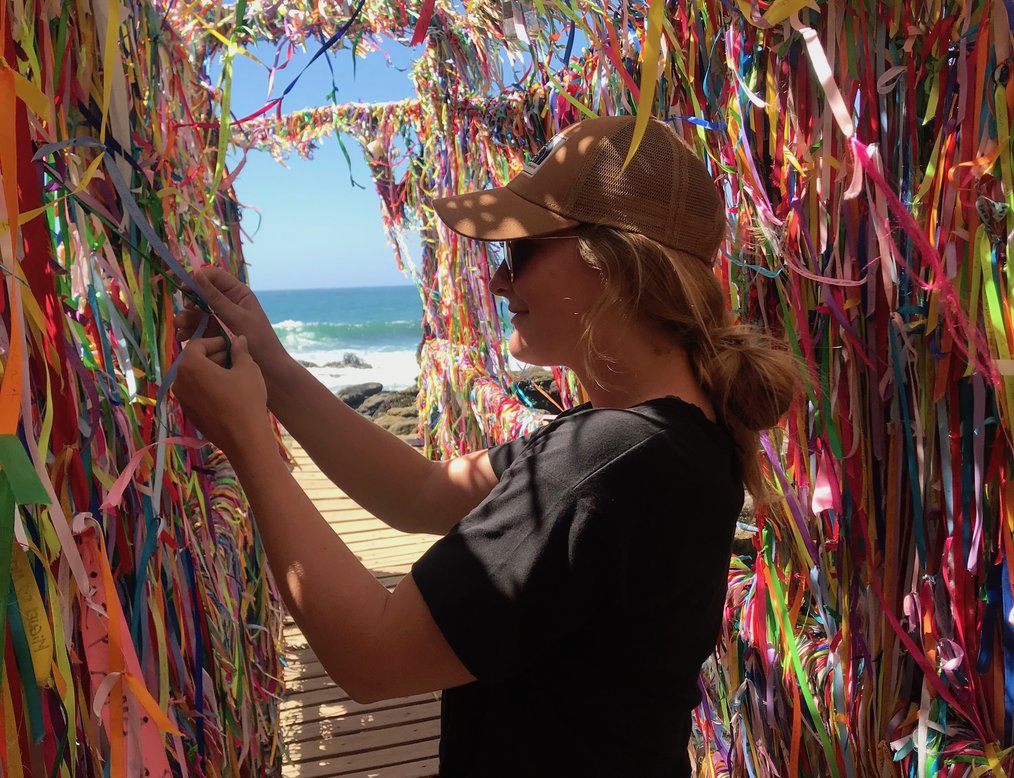 Although you can certainly find a job in Latin America online before departure via teaching job boards, you'll have the best luck finding a (good) position by job hunting in person.
Gather a list of all the language institutes in the city in which you want to teach, arrive around their peak hiring season, and begin inquiring in person. Look for adverts at hostels or expat hangouts. Meet other teachers in the area and ask if they know of any openings. Get chatting to other expats in the region through Facebook groups and expat forums. Be proactive and hit the ground running.
This method may not be for everyone, but it has a range of advantages. Firstly, it will help you know in full the conditions of the school you're applying to teach at and to avoid scams. It'll also up your chances of getting hired. A school would much rather hire someone who can start tomorrow, rather than wait around a month for the teacher to arrive.
Whether you're looking for jobs in advance or in-country, check country-specific job boards. Yes, platforms like Craigslist and Go Overseas may turn up a few jobs in the country you want to work in, but don't stop there -- check job boards that post openings specifically in the country or city in which you're job hunting.
You can find these job boards in the classified sections of English speaking newspapers, like Tico Times in Costa Rica, Peru this Week in Peru, or the Santiago Times in Chile.
6. Research private tutoring or government job options too
Although securing yourself a position at a school is an excellent move towards setting yourself up as an ESL teacher in Latin America, salaries typically aren't going to provide you with much more than the basic cost of living, so teaching private lessons is almost a necessity for many people. The easiest way to do this is to advertise on local job boards, online through Craigslist, or by signing up to work at private English schools in the region. There are plenty of ways of drumming up new students, so get creative!
If showing up in a new country without a job is absolutely terrifying to you, or if you'd prefer a short-term (3-6 month) gig instead of a long-term commitment, you should look into a government-sponsored program. These programs, operated by the host country's government are ideal for folks who would prefer not to face the job hunt totally on their own.
Teaching positions are not necessarily in major cities, with you often being dispersed across the country, but they include orientation, a stipend, and housing assistance. You'll need some teaching experience and a certificate to teach through Colombia's program, whereas in Chile you must be over 21 and have a Bachelor's degree.
Enjoy it
Without a doubt, Latin America is one of the most vibrant and rewarding places to teach abroad. You may not make bank, but hey -- that's not why you became a teacher, right?
Embrace the local culture, learn the language, and try to communicate. I've always been surprised by how patient people in Spanish speaking countries are, so don't hesitate to bust out those rusty Spanish skills. You'll learn by doing, and you just might be surprised by how quickly Latin America feels like home.
This post was originally published in April 2015, and was updated in February 2019.