"Paid volunteering" might seem like an oxymoron. Surely by going abroad and volunteering your time, you're doing so for free?
In most cases, that is true. But in a small minority of others, you may be surprised to find that offering up your time and expertise for a few weeks or months abroad might see you actually being remunerated for your efforts. In this article, we'll break down how you can find paid volunteer abroad opportunities and what your other options are if these programs aren't the right fit for you and what you want to do.
What Do We Actually Mean By "Paid" Volunteering?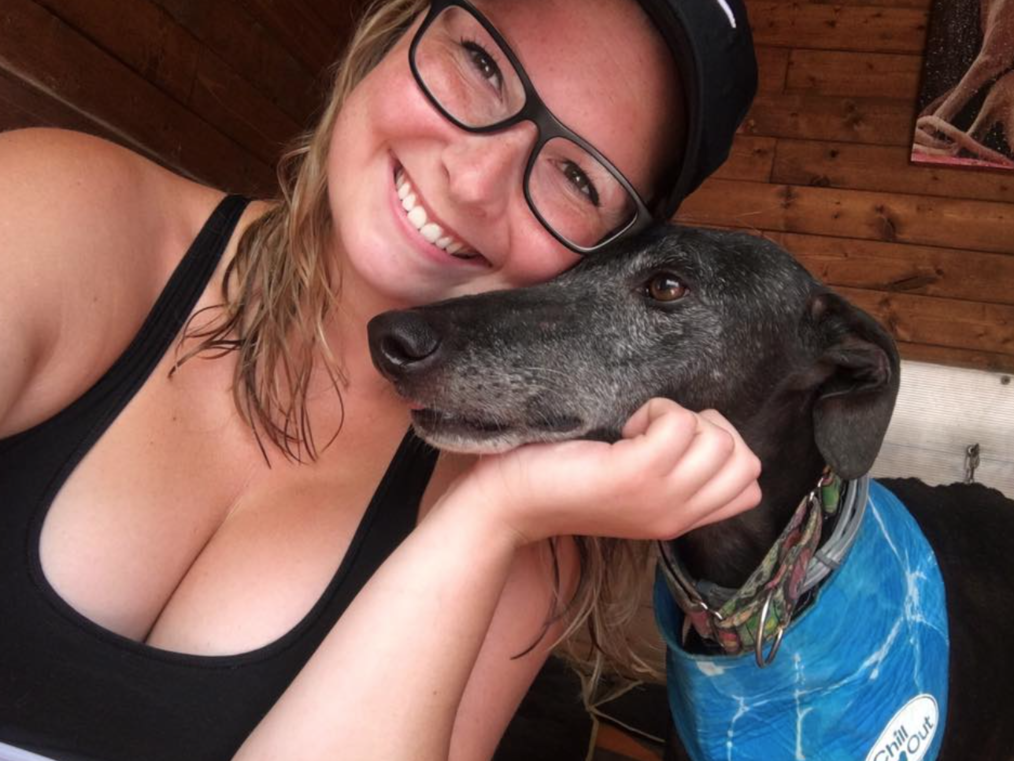 Unless you're looking for long-term volunteering jobs, you're probably not going to find a gig that will allow you to tuck away funds into your IRA (then it wouldn't really be volunteering, would it?). But there is a middle ground between full-time employment and paying to volunteer abroad.
Before looking into paid volunteering opportunities, it's worth clarifying what "paid volunteering" is going to look like. This doesn't mean you'll be earning a salary -- that's a job, not volunteering.
It might be better to frame the concept as "compensated volunteering". While you might not see your bank account balance go up, you can receive a number of other benefits including language classes, cultural excursions, and professional development or training, as well as offset some major costs like housing, food, transportation, and even health insurance.
In many cases, this is in the form of a stipend or room and board in exchange for your work. In other, very rare situations, it's even possible to be paid a salary while you volunteer. The former is far more common than the latter and is easier to organize.
Although these "payments" don't necessarily take the form of paychecks, they help reduce or even negate your overall costs and add to what you gain from your time as a volunteer. (They also may require you to pay taxes on them, depending on where you live and how much your stipend/reimbursements are!)
Should You Be Getting "Paid" to Volunteer?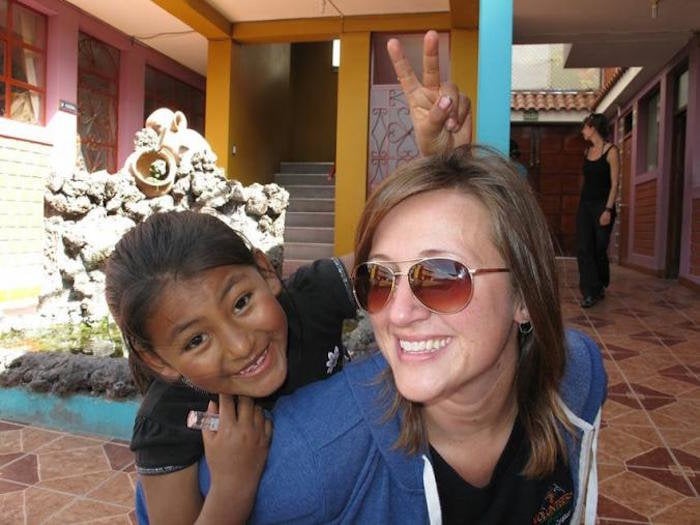 Before we dive into the nitty-gritty of finding these types of placement, we need to confront the elephant in the room.
Should you actually be getting paid to volunteer?
If you're reading this article, chances are that you find yourself in one of the following two situations:
You like the idea of volunteering abroad but don't have the money to cover the financial costs.
You're a mid- or late-career professional who feels that their skills are such as could benefit organizations in other countries.
If you're the latter, there's a reasonable chance that you will be able to find some form of paid volunteering role. We'll talk about this a bit later.
If you're the former, however, you may be due for a reality check. Getting paid to volunteer your time is the golden goose equivalent of the volunteering world.
Yes, paid volunteering placements exist, but the reality is that they're not the volunteer equivalent of entry-level. Most volunteer organizations and NGOs aren't exactly operating with huge profit margins, so they don't have a lot of extra money to offer to potential volunteers.
As a result, unless you have valuable or in-demand skills that can be applied easily within an international context or are selected for one of a prestigious, long-term volunteering program such as VSO or Peace Corps, it's unlikely you will find this wish granted.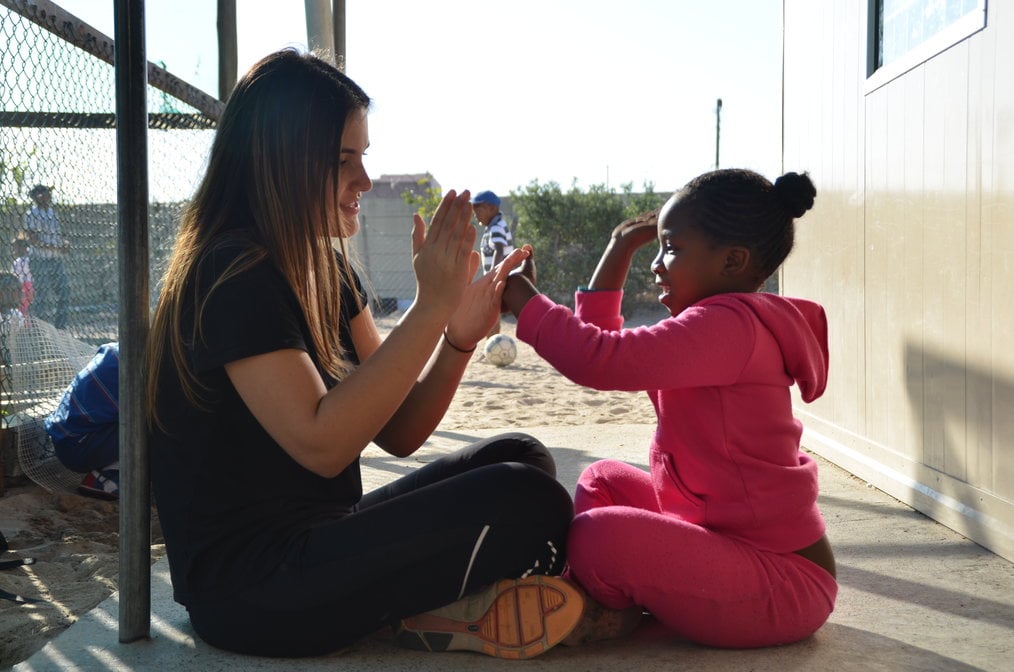 Think of it this way. Unless you have knowledge and expertise that you can bring to the table and that can be applied effectively to a new context, why would an organization, NGO, or governmental body want to pay you to be there? Volunteering is an admirable act but it's important to remind yourself that just because you come from a more "developed" country doesn't mean that you innately have the skills needed to help others in a different context.
Particularly if you're a student, recent graduate, or professional looking for a career change, the likelihood is that volunteering will actually see you learning more than you impart. Indeed, volunteering abroad is a great opportunity to gain significant life skills, cultural awareness, and a passion for international development. The benefits of volunteering abroad -- done well -- can't be ignored.
But if you're going to learn -- even under the guise of doing good by supporting a project -- your presence will invariably cost the hosting organization money or time (and likely both). Being cognizant of what you can actually bring to the table (and being humble about recognizing what your hosts can also teach you) can result in a substantial perspective shift about whether you should be getting paid -- or if you should be the one paying.
If you've any doubts around this question, it's likely that you don't fall into the category of those who should be financially or logistically compensated for their work.
But stick with us; later in this article we discuss exactly how you can find "free" volunteering opportunities abroad.
Paid, Compensated, & Free Volunteering: the Lowdown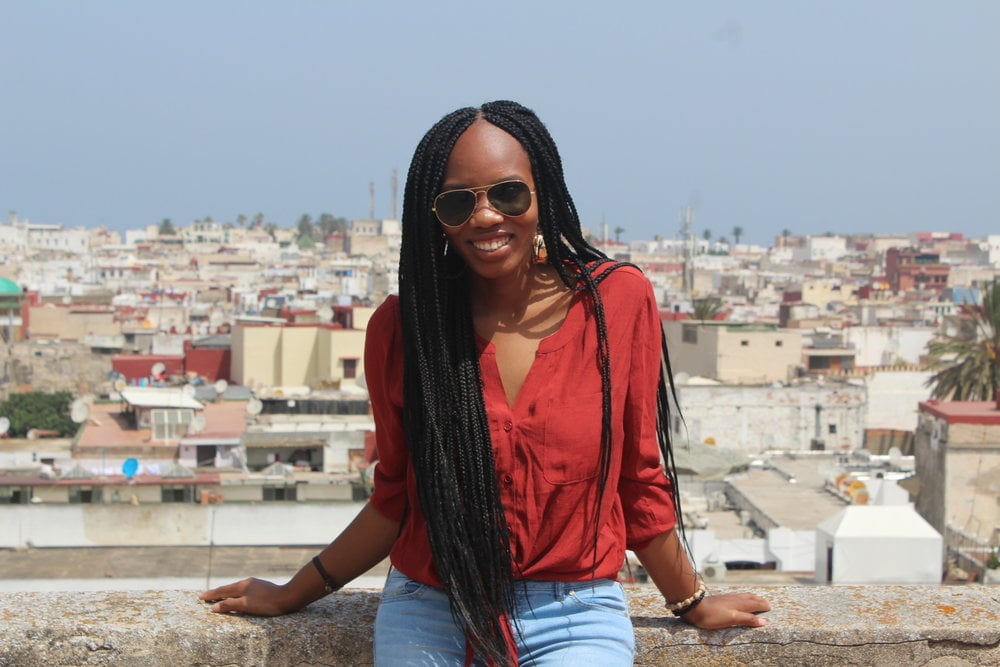 Hopefully you've got to this point and have a better idea of which of the above is most realistic for your own situation. Now we're going to take a further dive into exactly how you can make each of the above a reality.
How to Find Paid Volunteering Opportunities Abroad
When looking for a potential volunteering placement, your first instinct may well be to start your research with projects abroad. But have you ever considered looking a bit closer to home?
While companies may not be the first thing that jumps to mind when you think about volunteering overseas, a growing number have begun to see the value of international volunteering and are providing opportunities and even encouraging employees to take time off to volunteer abroad.
Major companies like Salesforce, Timberland, Microsoft, Warner Bros, Patagonia, and PwC offer corporate volunteering programs or even pay employees to volunteer abroad -- and they aren't the only ones.
If you're already employed and are considering taking a career break to volunteer abroad, it's worth checking with your HR department to see if your employer might have provisions in place for employees who want to volunteer abroad -- and if not, who's to say you can't be the one to start the corporate volunteering trend?
Don't hesitate to point out the benefits of volunteering and travel on you as an employee; not only can it expand your leadership capacity, but you'll likely come back with a radically new perspective on how to work and communicate with your colleagues and have a significant boost in your problem-solving skills. Research has proven how a stint volunteering abroad can have a powerful impact on your effectiveness as a professional (source).
How to Find Compensated Volunteering Opportunities Abroad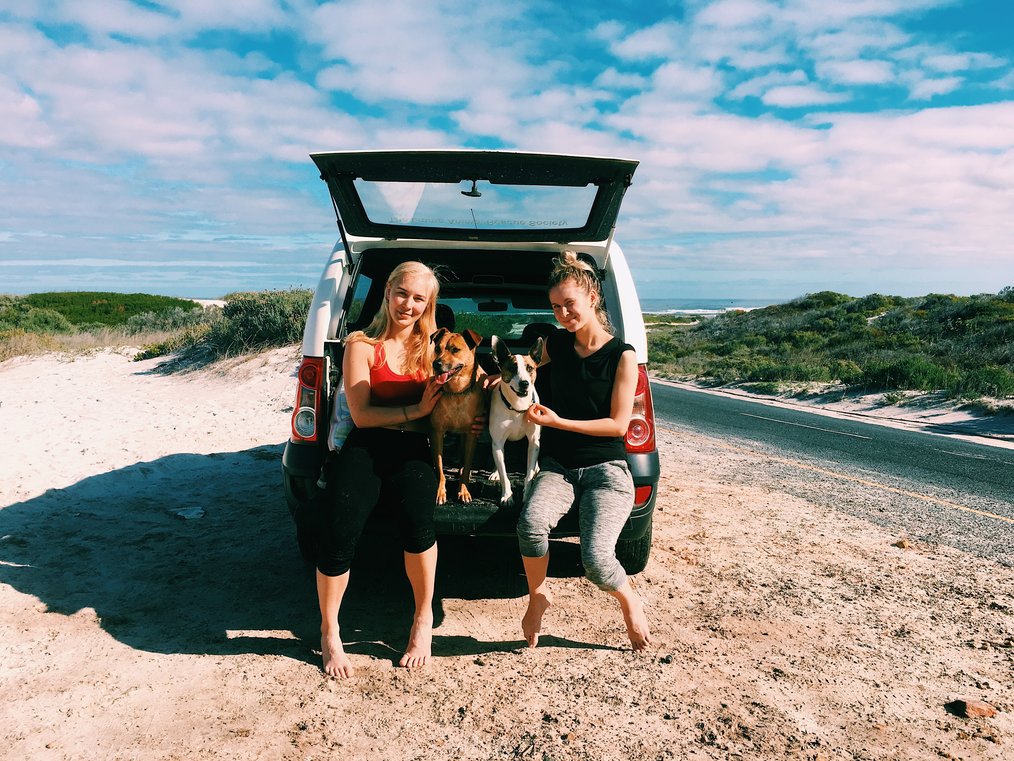 There are many organizations that offer compensated volunteering opportunities, either through specialized programs or by matching potential volunteers with organizations.
Because of the financial realities and budget constraints of many smaller organizations and NGOs, paid volunteering placements are most likely to be offered through or affiliated with major organizations or even government entities that have the financial capacity to support such programs, like the UN or the U.S. State Department.
There are also other, smaller organizations out there that also provide compensation for volunteers, but this will usually take the form of provided room / board, food, and transportation, rather than a living stipend or other direct payment. Projects offered through some larger organizations, like WWOOF, Help Stay, and Workaway also fall into this volunteer-for-room-and-board category. (Note: Compensation varies widely among placements on these platforms).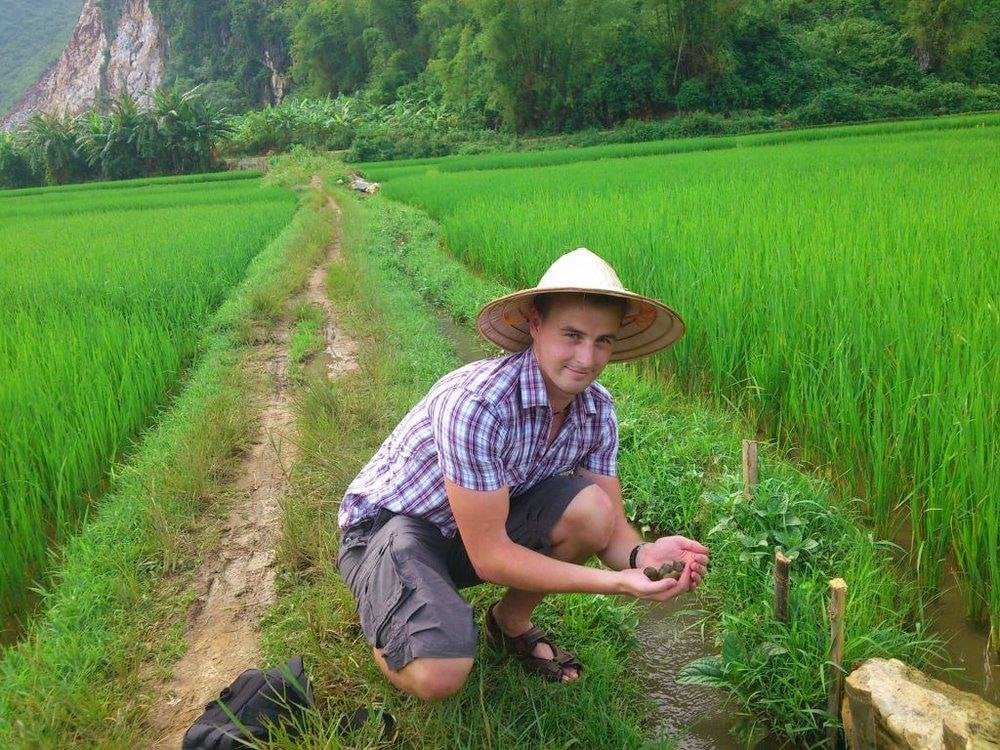 Here are a few programs and resources that offer paid or compensated volunteering opportunities:
UN Volunteers
One of the world's biggest paid volunteering programs, United Nations Volunteers works to integrate volunteerism more closely into development programming and places experienced volunteers with different projects and organizations, including development and peacekeeping operations, in about 160 different countries around the world. On average, they run 4,000 placements per year.
Unlike many other types of volunteer programs, UNV placements are demand-driven, so potential volunteers fill out an application to join the Global Talent Pool and wait to be contacted if an appropriate placement opens up. Competition is high and candidates are selected via a shortlisting process.
Length: Placements generally run for six to 12 months and there are often opportunities to extend a placement to one or two years.
Requirements: Applicants must be at least 25 years old, have a university degree or higher technical diploma and a minimum of two years of relevant work experience, and have working knowledge of at least one of the three UNV languages (English, French or Spanish).
Remuneration: Volunteers are remunerated with a monthly living allowance, paid flights to and from the destination and annual leave.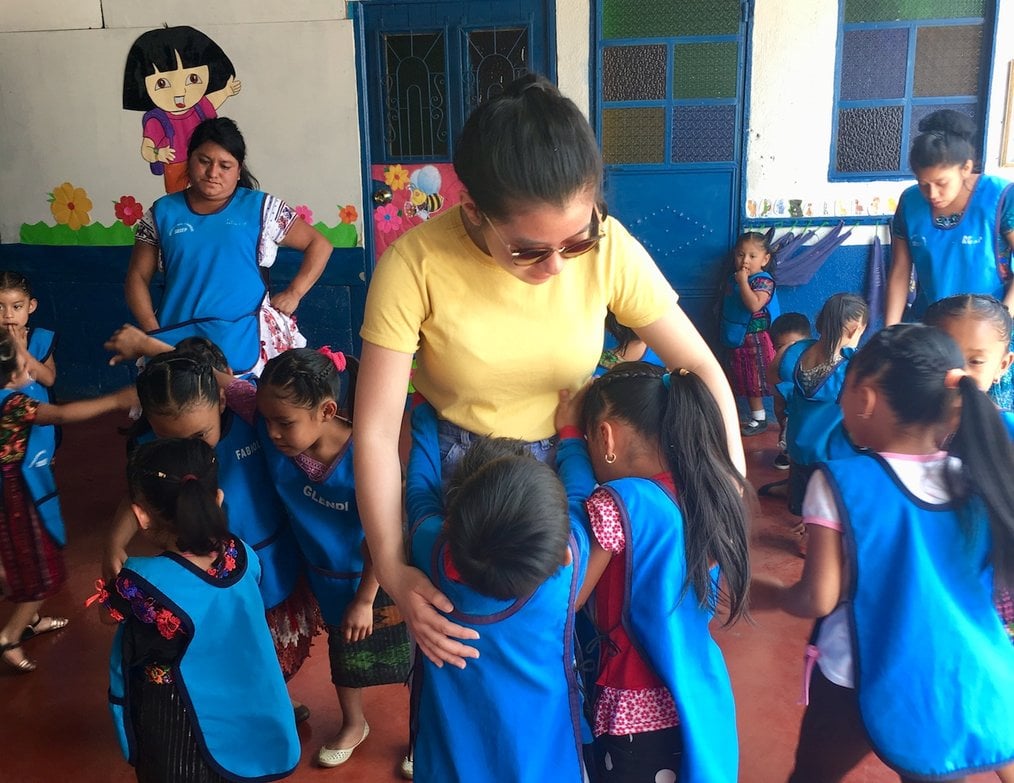 Voluntary Service Overseas (VSO)
British-based Voluntary Service Overseas (VSO) places professionals with relevant work experience into projects abroad, mainly in Asia and Africa. Placements cover a wide range of areas of expertise, covering healthcare, education, agriculture, business management and IT, communications and fundraising and policy and research, among many others.
If you're aged 18 to 35, you are also eligible to apply for International Citizen Service (ICS) volunteering programs, which are funded by the UK government.
Requirements: Basic requirements include three years' relevant experience in your field, a university degree or equivalent. For ICS, you need to be a UK, EU or EEA citizen, with volunteering placements open to 18 to 25-year -olds and team leader positions available for those 25 to 25. All of your travel, vaccinations, accommodation, and expenses for a 10- to 12-week placement are covered through governmental funding.
Remuneration: During your period of volunteering, you'll receive a small living stipend, accommodation, annual leave, and medical insurance. Some projects also cover the cost of flights and pre-departure immunizations.
International Executive Service Corps (IESC)
IESC is a nonprofit (supported by entities including USAID and the State Department) focused mostly on encouraging "sustainable economic growth" in developing countries, and volunteers form an important part of its projects. Like UNV, IESC placements depend on requests from businesses or governments, which are then filled from its database of volunteers and professional consultants.
Volunteer opportunities through IESC cover a number of areas, including trade and enterprise, information communication and applied technologies, financial services, tourism and the public sector in over 50 countries. Placements are generally short-term, generally a few weeks up to three months in duration.
Requirements: IESC does not have a minimum age requirement for its volunteers, but since most placements require a significant amount of expertise, volunteers are expected to have at least several years of professional experience in their field. Competition for placements is high.
Remuneration: Compensation is in the form of a daily stipend covering food and expenses, medical evacuation insurance, vaccinations and visas.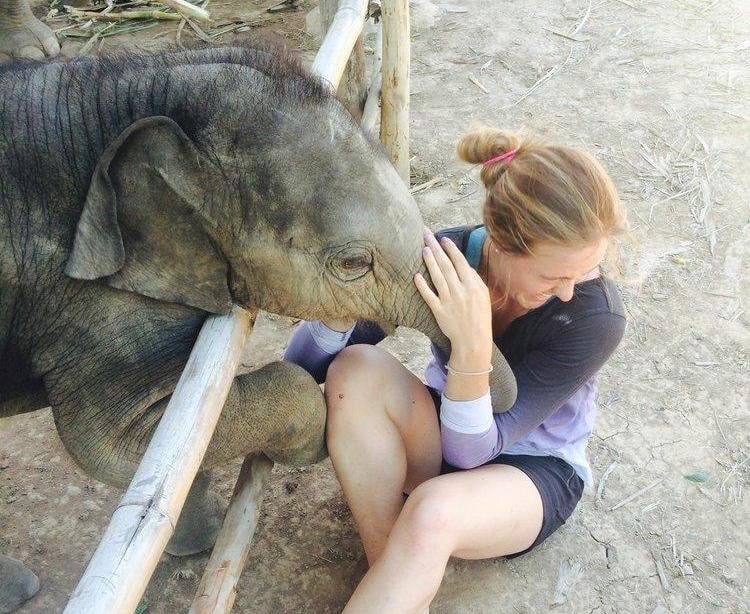 Peace Corps
Yes, the Peace Corps is technically a paid volunteering gig. Most volunteers don't save much money during the 27 months of service, it's true, but PCVs do have nearly all costs covered during their period of volunteering.
The Peace Corps places volunteers in countries from the Caribbean to the Pacific Islands, where they work in a number of different sectors, including community economic development, health, education, agriculture, and youth development.
The Peace Corps also has a few short-term (three to 12 months) volunteer opportunities aimed more at mid-career professionals with specialized skills, similar to UNV or IESC, through the Peace Corps Response program. These placements are also open to returned Peace Corps volunteers.
It's a big commitment and it's worth doing your research (and reading up on these essentials to know before you join the Peace Corps) before you decide it's the volunteering route for you.
Requirements: Volunteers must be U.S. citizens and at least 18 years old.
Remuneration: Compensation for PCVs includes transportation to and from the country of service, a living allowance (typically ranging from $200 - $800 / month), full medical and dental care -- which, honestly, is better than what some jobs provide -- and a "readjustment" allowance of $8,000 (pre-tax) on completion of service.
MovingWorlds
In addition to these types of formal programs, there are also online resources like MovingWorlds, which helps connect interested volunteers with open placements at social impact organizations that fit their skill set.
MovingWorlds matches skilled professional volunteers with host organizations through its listings of Experteering projects. These range from a six-month opening for a web developer in Thailand, to a 3-6-month placement as a communications and information officer with a poverty alleviation organization in Peru, to a 1-2-year opportunity for a videographer to work on short films for an environmental organization in India.
MovingWorlds also works with companies to help them build and support international corporate volunteering initiatives.
Requirements: Experteers are generally provided free accommodation for the duration of their project but are expected to cover the rest of their costs. Significant professional expertise in the project area is required.
How to Find "Free" Volunteering Opportunities Abroad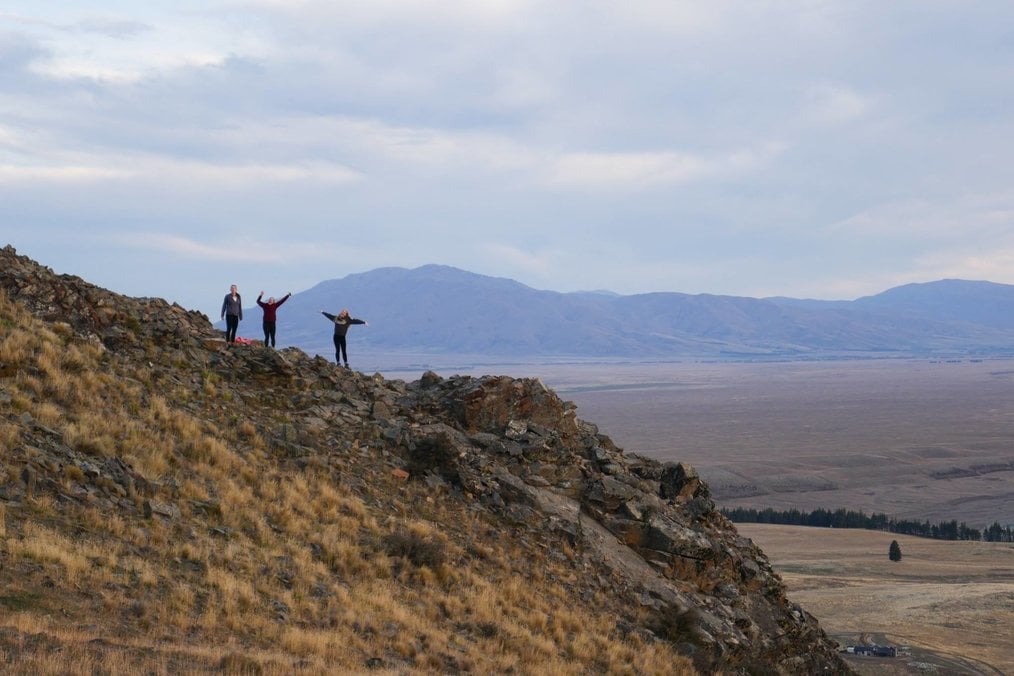 If none of the above seem like a good fit, "free" volunteering can be a feasible alternative.
However, we're back into murky waters again. The concept of "free" volunteering is as relative as "paid" volunteering. When we talk about "free", this is in reference to the fact that you're not being required to pay program fees to volunteer. If you go through a conventional agency that organizes volunteering, program fees are generally used to cover the logistical costs of your placement; think training and support through a volunteer coordinator or similar on the ground. These often also include the cost of your flights, accommodation, and food meaning you have very few additional expenses during your stay.
"Free" volunteering is instead the idea of you paying to cover your own food and living expenses, but not paying an administrative fee to a third-party to arrange your placement.
This approach has various benefits, namely that the roles you can find are far more flexible because you're communicating directly with host organizations and so can build a role that suits both your skill set and their needs.
It also has its downsides, namely you are the one organizing everything about your trip and you're unlikely to have the same degree of in-country support as you would otherwise with a paid project.
But if the sense of challenge and freedom that "free" volunteering promises appeals, then this is one of the easiest ways of finding a placement that doesn't break the bank.
Remember that even though you're not being paid to work with an organization, for their own sanity –- and to reduce the resources and logistical burden you could potentially become if you're not careful –it's essential that you carefully evaluate any perspective projects against your own expertise and skills.
Luckily, because volunteer organizations operate in just about every field imaginable, opportunities cover a seemingly endless range of areas and there are plenty of means of tracking down an interesting and meaningful "free" volunteering placement.
If you happen to be familiar with a less common language, you may be uniquely qualified to volunteer in the country or region where that language is spoken, and it might be worth getting in touch directly with local organizations to see if they accept volunteers.
Funding Your Volunteer Abroad Experience through Scholarships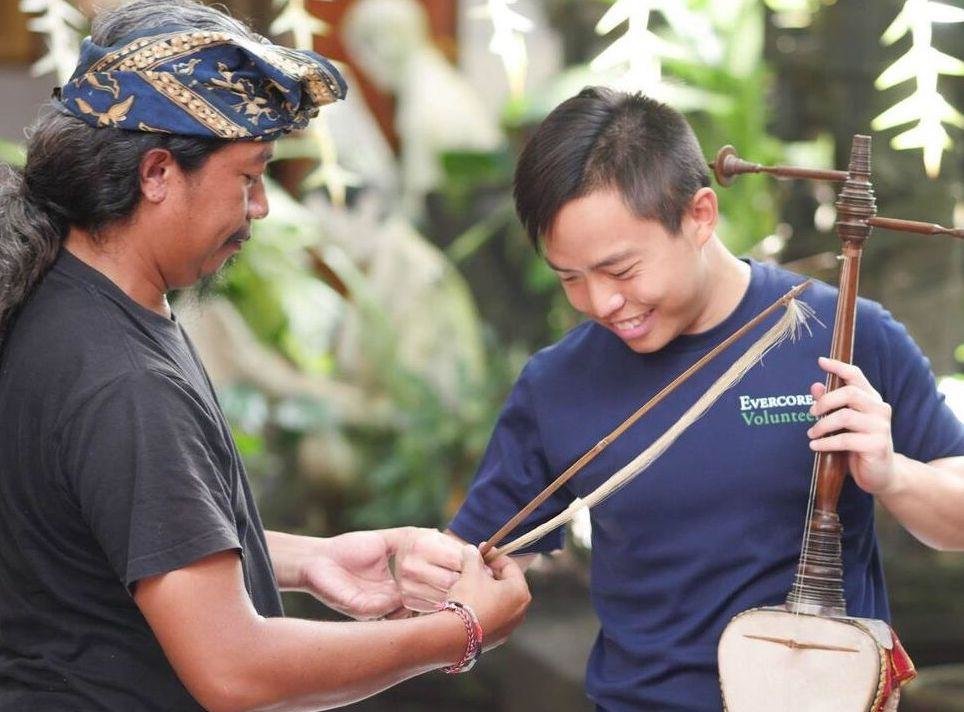 A great means of covering some -- or all -- of your volunteering costs is to get scholarships. These are particularly of benefit to students and recent graduates (the money pots are much larger for this demographic) but it's not impossible to find financial aid regardless of your professional status.
Scholarships offered by companies and organizations including Hostelling International, IVHQ, and even Go Overseas cover the costs associated with volunteering abroad from $500 up to $15,000 (yes, you did read that correctly). Requirements for each individual fund vary widely, which is why we've put together a bumper guide to the most generous volunteering scholarships available.
Google is also your friend in this case so keep your eyes peeled and your inbox open for the chance to undercover some more tasty scholarships (or read this guide to finding scholarships for volunteering abroad to point you further in the right direction).
As you can tell, your options are varied and the possibilities vast when it comes to finding paid, compensated or "free" volunteering. While you're not going to pay off your student loans or car insurance while you're at it, it is possible to find compensated short and long-term volunteering opportunities abroad, especially if you're willing to adjust your definition of what counts as payment and if you have a solid skill set and experience that you can bring to the table.
If not, there are plenty of scholarships and grants that can get you on the road to your first volunteering experience -- a journey that will likely become a long and fulfilling one.
This post was originally published in June 2016, and was updated in May 2019.