Volunteer Abroad
How to Volunteer Abroad for Free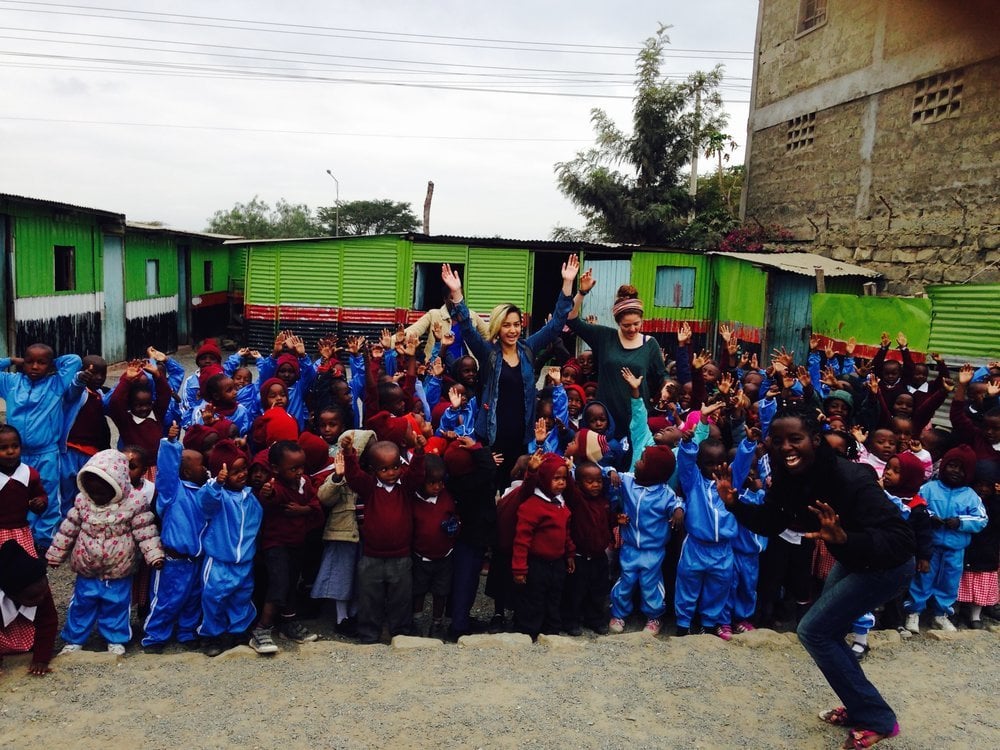 Originally published on January 6th, 2011 by Laura Walker.
Volunteering abroad is an opportunity to share your skills, knowledge, and enthusiasm, while immersing yourself in a unique culture, discovering new places and contributing to a good cause. However, the price tags on some programs can scare off volunteers before they even open their destination's guidebook.
Free projects, because they're usually run by smaller organizations, tend to be less organized, so you'll need to take initiative to get as much out of the experience as possible.
Yes, there are plenty of programs that charge to participate in their volunteer programs (and most of them have good reasons for doing so!). Still, there are also a number of low-cost or even "free" volunteer opportunities out there -- they're just sometimes a little harder to find.
But you found us, so we're going to help you out on your search for free volunteer opportunities abroad. Follow along to find out more about how you can connect with volunteer opportunities that wont destroy your bank account.
The Real Cost of Volunteering Abroad for Free
Understandably, the idea of spending thousands of dollars and hard-earned free time to contribute to a good cause does not appeal to many people. However, if you you have a specific skill to contribute, you'll be able to find a lower-cost or "free" option.
Free is relative
Of course, "free" is all relative. When we're talking about a free program, we mean there's no participation fee. Usually, this means volunteering directly though an NGO or organization. However, you may still need to pay for housing, food, airfare, and in-country transportation. Some organizations and projects offer housing and/or food as part of the volunteer arrangement, so it's possible to find a situation that's essentially bartering and free except for transportation costs. Just ask!
Others, like English Opens Doors in Chile and The French Embassy's Assistant Teaching Program, get funding from local governments that allows volunteers to participate without paying any program fees. Keep in mind, though, that these tend to be somewhat longer-term projects, so you're less likely to find a trade-for-work deal if you only have a week or two to spare.
Consider total expenses before choosing a free program
It's also important to consider all relative costs and expenses. If, when you look at your overall budget for volunteering abroad, it ends up being the same as a fee-based program that includes housing, transportation, and food -- you might not want to write off the idea of paying to volunteer quite so soon.
On that note, if you go for a free or no-fee program, don't expect your host organization to be able to sponsor your housing or food. Although some organizations definitely will be able to help you with this, not all have the extra funds to do so.
If you're redirecting resources from the project you're supposed to be helping, then you may very well be doing more harm than good. Going forward, let's keep in mind that "free" means "no program fee."
Prepare to take initiative
If you're planning to volunteer with a free program, especially one that's locally-run, try to go in with realistic expectations. Free projects, because they're usually run by smaller organizations, tend to be less organized, so you'll need to take initiative to get as much out of the experience as possible.
Go Overseas has a wealth of listings for volunteer abroad opportunities in all different price ranges and countries.
You may be told to take care of the garden, or teach English to small children. Ask yourself: could you start working right away based on those directions? Or do you need more support? You'll likely also have to contend with language barriers or cultural barriers, and a free project will rarely offer the same training or orientation for these issues as one with a fee -- which is why, ultimately, no-fee projects are more of an option for skilled volunteers than unskilled.
How to Find Free Volunteer Projects Abroad
Once you have listed your goals for volunteering, now it's time to start looking for opportunities. But where to start?
Online volunteer project search engines
Not to inflate our own ego, but Go Overseas has a wealth of listings for volunteer abroad opportunities in all different price ranges and countries. Browse around to search for low-cost programs and read reviews to get a sense of what it's really like.
We're not the only ones out there though. Here are a few of our favorite websites that will help match you up with a no-fee volunteer project (though, you may have to pay a nominal fee for their services -- hey, they've gotta find a way to pay the wonderful people running these sites!)
Social Media
Post or search for information on Facebook, Twitter, LinkedIn, and blogs. The online community is full of people discussing this topic and forming groups and posts as a result.
Travel guidebooks
Guidebooks, like Frommer's and Lonely Planet, often list opportunities in a Volunteer section at the end of the book or at the end of each section. These listings usually include contact information, which can be hard to come by elsewhere. These are especially helpful if you already have a specific destination in mind.
Travel Forums
Definitely check out online travel forums, such as Lonely Planet's Thorntree or AFAR's Highlights. These will give you up-to-date information and firsthand accounts and advice from people who have done the programs already -- and offer a chance to ask those people direct questions about their experience.
Targeted Search
Searching for "volunteer for free in Africa" will get you plenty of results, but might not be applicable to the specific opportunity you're trying to find. If you're hitting Google, be as specific as possible -- search "volunteer with endangered blue swallows in Uganda" instead. Searching by specifics of location and sector will give you more useful results.
Use your network
If you're the globally-minded type, chances are you have friends, teachers or family members who are as well. Start asking around to see where other people have been and if they know of any opportunities –- you may be surprised at how many connections emerge!
Evaluating Potential Projects
Once you have found a volunteer project that interests you, it's time to do a little investigative work. Just because a project allows you to volunteer for free or a nominal fee, doesn't make it legitimate. In fact, sometimes lower-cost programs aren't the best run and it's especially important with free programs to make sure you're volunteering abroad responsibly.
Remember, if something doesn't seem right, trust your instincts and walk away. There are plenty of projects looking for volunteers, so don't waste your time and energy on one that seems suspicious.
What's more important than how much a project charges is where their spending goes. Transparency and focus on developing the community -- not making volunteers comfortable, is most important. These are the types of questions you want to ask:
How are funds used? If the project receives donations, where does the money go? Roughly what percentage goes to overhead vs. direct expenses on the project? It's very important to get a basic understanding of how the project is funded and how it operates so you know you're contributing to a good cause. Though they may not be organized enough to wave Excel sheets at you, legitimate organizations should be very open about their use of funds.
Is your volunteer role costing a local in the community a job? Are you contributing knowledge and skills that someone in the community cannot? You certainly don't want your free work taking a job opportunity away from someone in the community.
If you are only volunteering for a short period of time, is it worthwhile for the project? Undoubtedly, you are costing the project something, whether it is time or money. Is their investment going to pay off? If you only can volunteer for two weeks, is it worth it for them?
Ask for the contact information of former volunteers. Previous volunteers, as long as they're sane, will give you by far the most realistic idea of what the project is actually like. You can ask questions about the organization, the role you will play, the community, accommodations, and so on. Unless you know the country perfectly, it's always a good idea to get some perspective from someone who's been where you're going, and can give you a relatively unbiased opinion.
Remember, if something doesn't seem right, trust your instincts and walk away. There are plenty of projects looking for volunteers, so don't waste your time and energy on one that seems suspicious.
Some Low Cost Programs to Start Your Search
Low-Cost Volunteer Programs in Latin America
Latin America is a hugely popular volunteer abroad destination. Especially for North Americans, choosing to volunteer here can also help your budget since airfare tends to be more affordable than flying to Asia or Africa. Naturally, there are also a ton of organizations and projects throughout Latin America who are in need of volunteers -- particularly those with some fluency in Spanish or Portuguese.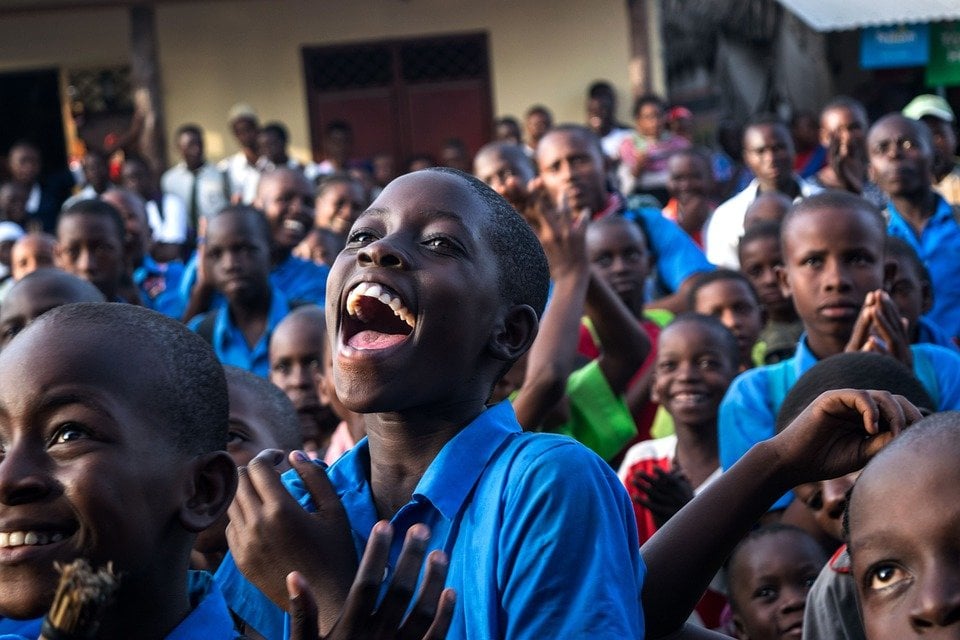 Low-Cost Volunteer Programs in Africa
Sub-saharan Africa receives more international aid than any other part of the world, has the largest percentage of U.S. Peace Corps Volunteers, and -- unsurprisingly -- has a huge need for volunteers in a variety of fields. Whether you're an architect, marketer, nurse, teacher, or IT specalist, you're sure to find an opportunity in need of your skills in Africa.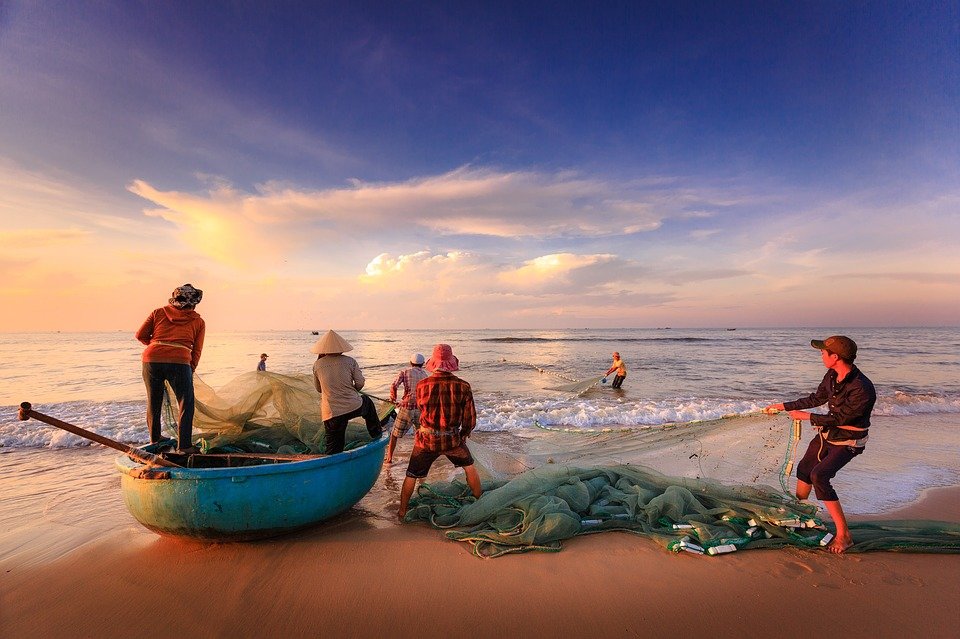 Low-Cost Volunteer Programs in Asia
Like Latin America and Africa, Asia has a ton of volunteer opportunities. It also, sadly, has seen a boom of orphanage scams, so be sure do your research before applying to a project. Reading reviews on Go Overseas is a great place to start, but we'd also recommend getting in touch with a previous volunteer or two.
Low-Cost Volunteer Programs Worldwide
Sign Up for More Volunteer Abroad Info & Inspo
Think: when and where to go plus special discounts and deals ✈️🌎✌
Offer Something in Addition to Your Time
Volunteering your time, however long it ends up being, is a huge donation no matter what. If you are a short-term volunteer (or even if you aren't), don't forget to think about what else you can offer to a project after your time is up:
Create a lasting relationship
Because short-term volunteers typically aren't cost-effective (unless they're providing a service that requires a high skill level, like with Operation Smile), many organizations are still willing to take them on in the hopes that they can form a sustainable relationship that lasts long after the volunteer leaves. Maybe you only volunteer for one week, but continue fundraising for the organization once you return home.
Spread the word about your project
Word of mouth is huge for small projects, and it's the driving power behind social media success stories -- remember that Brooklyn school that got $1 million after appearing on Humans of New York?
Tell others about your volunteer project and share your experiences on social media or in an email to friends and family. You never know who else might be inspired to go, especially once they find out from you how affordable it was!
Bring donations with you
Let's be real for a moment: sometimes all an organization or development project needs is funding or resources they otherwise don't have access to. Schools need books, hospitals need medicine. Ask what sort of material good you can bring with you when you volunteer, or consider looking at projects like Pack For A Purpose, who match donations from international travelers directly with organizations in need abroad.
Why Should You Pay to Volunteer?
Whether you are a student, retired teacher, or a married couple, you'll pretty much always save money by volunteering independently, as opposed to volunteering through a large organization. Why then, would anyone to volunteer, when you could just donate the money to the project instead? What's the benefit of paying to volunteer abroad?
You should consider paying to volunteer if...
This will be your first time abroad.
You are concerned about traveling and living on your own in a foreign country.
You have a very specific type of field you want to work in and want support to make those connections.
You have a limited amount of time to make arrangements and volunteer.
Volunteer organizations provide participants with reliable housing, food, transportation, a coordinator and contacts within the country. The project will typically be more organized, since there is an experienced staff member organizing your trip.
You will also have support in the country to answer your questions and deal with any emergencies that may arise. For plenty of people, this level of comfort and safety is worth the cost – but it doesn't necessarily appeal to everyone.
There are also projects, like the Progressio International Citizen Service program, open to UK citizens, that ask participants to fundraise a certain amount of money, which will then go to the beneficiaries and covering volunteer costs, rather than asking for a program fee -- best of both worlds, right?
Being short on cash doesn't mean you have to give up your plan to do some good in the world -- it just means you have to look a little harder to find the right opportunity. There are effective volunteer programs out there for every budget, and there's nothing wrong with looking for an opportunity that will allow you to save your money for another good cause.
Are We Missing a Program?
Contact Us and we'll consider adding it to the list.