Study Abroad
How to Find Student Housing in Spain
If your study abroad program doesn't include accommodation, check out our easy guide to finding student housing in Spain. We give you the insider info you need to find the perfect place to stay during your studies.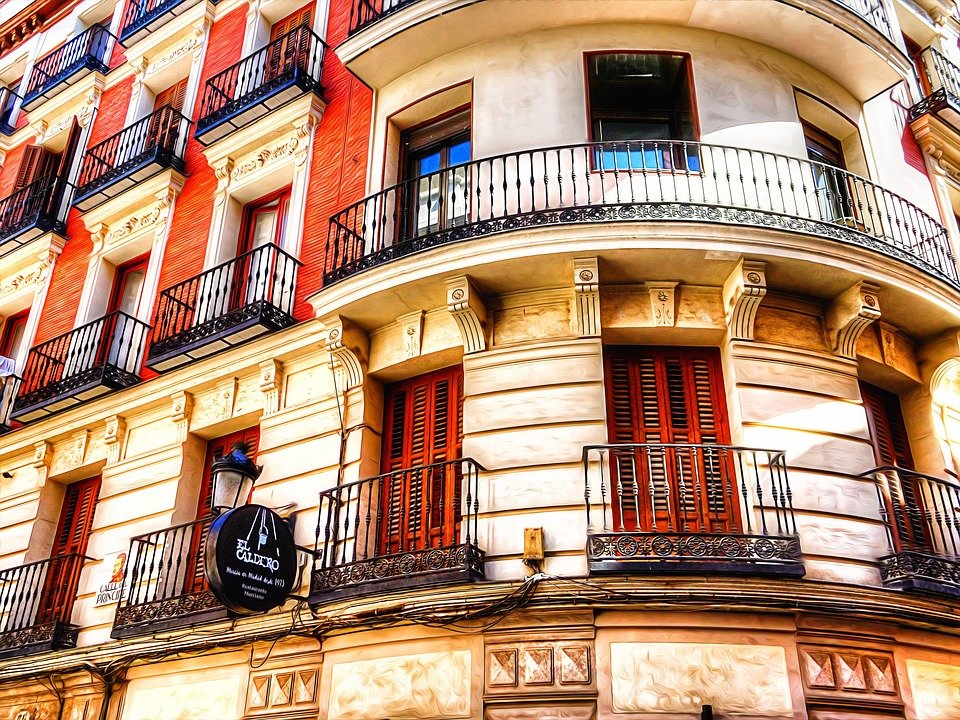 When dreaming of your life as a student studying in Spain, your future apartment may not be at the forefront alongside images of sunny days spent lounging on terrazas. However, even if you don't plan on spending a lot of time hanging out around the house, a good living situation is key to feeling comfortable in your new country.
This essential step sounds stressful, but it doesn't have to be. In this guide, we set you up with insider tips to finding the perfect student housing while abroad in Spain. You'll learn about where and how to search for accommodation as well as a few suggestions of what to do after you move in.
Start your housing research early
Many study abroad programs provide housing but some, such as direct enrollment programs, leave it up to you to find the perfect apartment for your stay abroad. The minute you know that your program doesn't provide housing, you need to start your research.
Knowing how you're going to search for housing and being prepared to jump right in upon arrival is key to making the process easier for yourself. Spain welcomes thousands of international students a year so come fall and spring semesters, the competition can be fierce to secure a place to live. According to the Institute of International Education's Open Doors 2021 report, during the 2018/2019 school year, 33,849 US students studied abroad in Spain. While that may sound like a reasonable number, that's just the US. It is estimated that in 2018, nearly 617,000 international students flocked to Spain to study. With that kind of competition for housing, you need to be on the ball.
While you should never hand over money or sign anything before seeing a place in person, you can still do the preliminary research while at home. You may wish to consider the following:
Neighborhood: think about if you want to live close to campus, near major nightlife or parks, or in a quiet residential area.
Links to public transportation: if you don't decide to live within walking distance to campus, try looking for housing near public transportation with links to it. Living along a bus, metro, or tram line that goes directly to your university will make your life much easier.
Access to amenities: when studying abroad, you likely won't have access to a car. The importance of living within walking distance to grocery stores, markets, and pharmacies shouldn't be underestimated. Having to walk long distances with heavy groceries or lugging them on public transport may not seem like a big deal but it's not fun.
Brush up on your Spanish before you start looking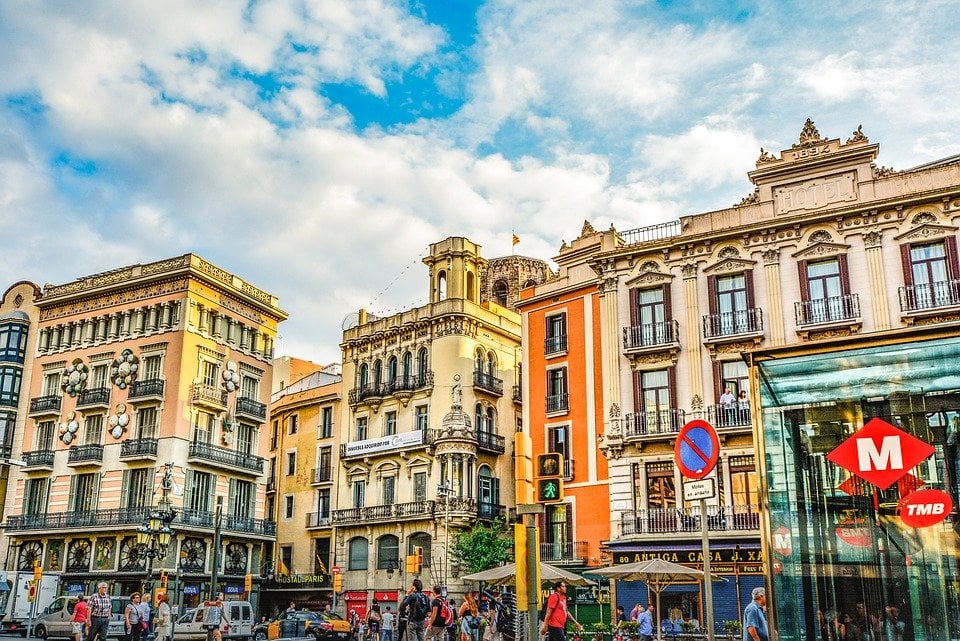 Although there are students who study in Spain with a great grasp of the language, there are many who are heading to Spain to learn to speak Spanish. If you're part of the latter group, don't worry. Many of the Spanish housing sites have an English version to make searching through the listings easier.
However, the reality of Spain, even in Madrid, is that your landlord is likely of the older generation and as such won't speak any English. If you go through a private landlord rather than a student housing company, you'll need some basic skills to ask to view an apartment and arrange the details. Thanks to the improvements made to Google translate and other apps, you can navigate this process with relative ease even if your Spanish is fatal.
That said, there are still some peculiarities that exist in the housing market here in Spain. Even with a competent translation, you can still be left scratching your head. Here are some of the housing terms explained:
Interior - the apartment windows face an interior courtyard. These may not be as bright as exterior apartments but they tend to be quieter.
Exterior - windows in the apartment face the street. While they can be noisier due to traffic sounds and nearby bars and restaurants, these apartments are usually brighter.
Amueblado - the apartment is furnished. The majority of rental properties in Spain are furnished and contain kitchenware but generally don't include bedding.
Mes de agencia - a non-refundable payment to the management company equivalent to one month's rent. If an apartment is managed by a property management company, they will usually ask for this in addition to a refundable deposit and the first month's rent.
Fianza - rental deposit. Some landlords may ask for a deposit equivalent to two months. The deposit is generally refundable.
Planta - floor. Buildings in Spain start on floor zero so if your piso is on the 4th floor without an elevator, prepare to get a workout!
Think about your desired living situation
As a student in Spain, you'll have quite a few options when it comes to housing. Do you want to live alone or with roommates? If you choose to live with other people, do you want to be surrounded by other international students, or Spanish locals your age? How many roommates are too many? Some student apartments in Spain can house up to nine people who all share a kitchen and bathrooms. This could mean loud nights, lots of guests, and problems with cleanliness or bathroom or cooking schedules. On the flip side though, with this many roommates, you'll probably never feel lonely. If lively, communal living is up your alley, then this type of housing may be for you.
Know where to search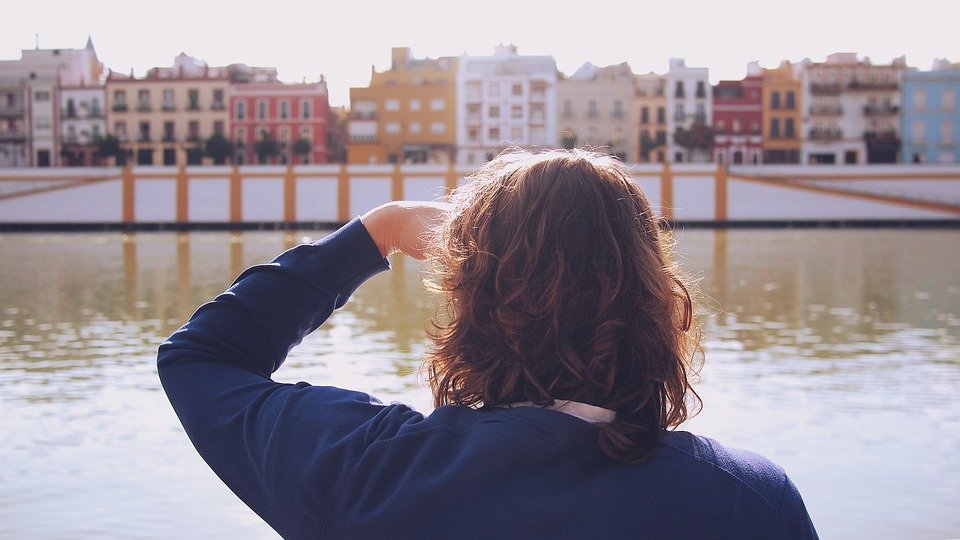 One of the most difficult things about moving to a new country is knowing the best local and national sites to look for housing. On Idealista, you can search for both full apartments and rooms in English. Idealista is great because there are a number of filters you can choose from including how many roommates you'd prefer to live with. Pisocompartido also operates in English and is primarily used for finding rooms rather than entire apartments. Do NOT seal the deal on apartments found through these means without seeing them first and being sure the arrangement is legit.
If you absolutely want to secure something before you get to Spain, though, make sure you go through a reputable company that verifies properties beforehand and has guarantees should what you encounter upon arrival not be what you were promised. Uniplaces caters exclusively to students and has listings in major university cities across Spain like Madrid, Barcelona, Granada, and Alicante. Spotahome is another company that requires no in-person viewing before reserving a room or property.
Our top tips
Once you've found the perfect place, there are a few loose ends to tie up. You need to settle in to life with roommates, spruce up your space, and make sure your deposit is secure for the future. Check out the following tips to round out your accommodation search.
Document everything: when you first move in, photograph all the rooms in the apartment, noting any existing damage. This will help back up your claims if you have issues getting your deposit back.
Get off on the right foot with your new roommates: if you're choosing to live with roommates, get to know them by making a meal together or going to a movie. Starting off with a friendly atmosphere will set you up for a smooth semester or year.
Make your house a home: there are several budget-friendly places you can get pillows, blankets, sheets, and decorations to make your room cozier. Primark and IKEA may have local chain stores depending on your location and are great for cheap bedding. Most towns and cities have shops called "bazaars" that are similar to dollar stores and have low prices for a wide range of products.
Prepare for your new adventure
Finding student housing in Spain is your first step toward a fantastic experience. Securing a place to live is stressful, but that stress can feel amplified when you're in a foreign country doing in a language you may not feel 100% comfortable with. Hopefully our tips will help you to feel confident about what to expect and how to navigate it. Don't forget you can always ask your host institution for guidance about the local area, too. Once you settle into your new place, you'll feel confident to go out and explore your new home and make the most of this new adventure.