Study Abroad
The 9 Best Universities for Studying Abroad in Spain
Spain is home to many world-class universities. Discover the best universities for study abroad in Madrid and Barcelona as well as smaller cities located across Spain.
TLDR 👀
Top universities are peppered around Spain, both in large cities and smaller locales.
Among the universities are international research hubs, historic institutions, and centers for politics, economics, and the humanities.
Madrid and Barcelona are great destinations but don't overlook cities such as Seville, Granada, and Salamanca.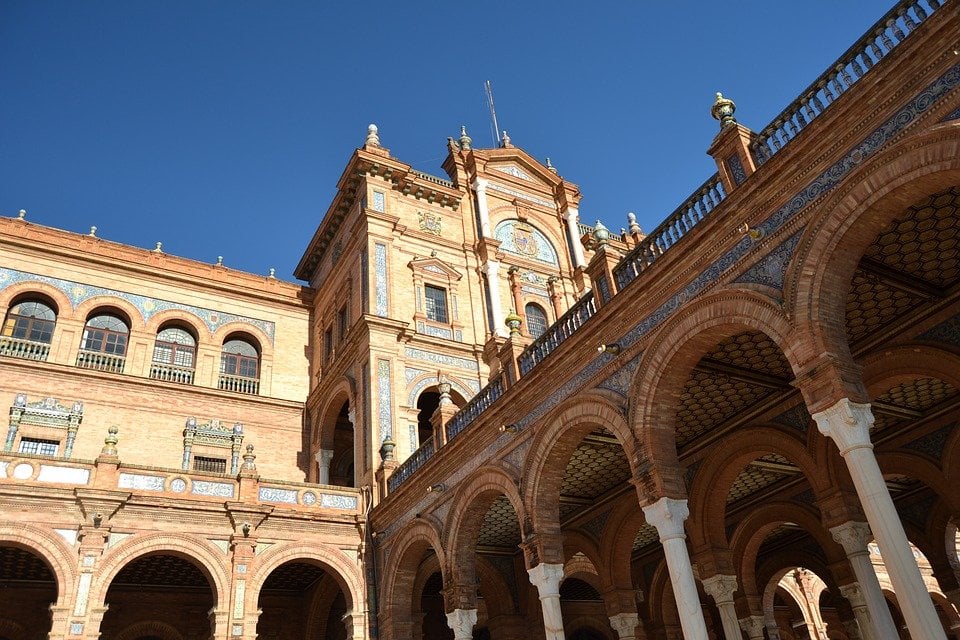 Ahhh, Spain. The country of countries. From desert terrain to lush greenery. Five national languages. Flamenco. Tapas. Morcilla. Paella. Vino. Pablo Picasso. The Mediterranean. Each of these aspects (and more!) makes it easy to understand why it's part of the top study abroad destinations for study abroad students. Even if español isn't on your study docket, you can still make it work by taking classes in English.
Related: The Best Study Abroad Programs in Spain
There are a hundred universities in Spain and many are internationally recognized for excellence. But if you're not sure which university to study at that works best with international students like you, we've got a list for you here. To help narrow down your decision, here are 9 of the best universities in Spain for international students.
Universities in Barcelona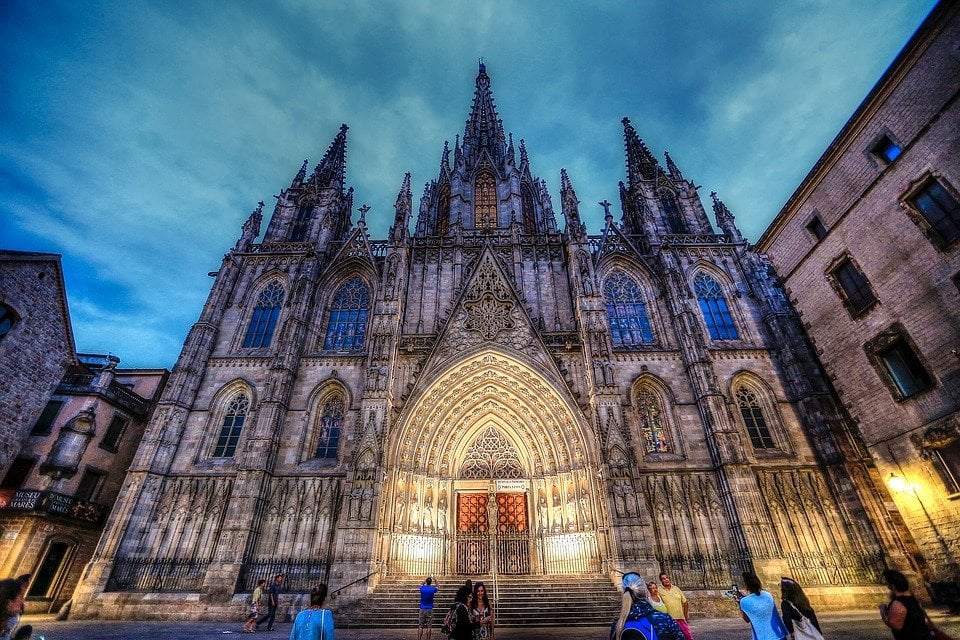 As the second largest city in Spain, Barcelona's study abroad scene has a number of programs at your disposal. Many students come from all over the world to pursue research interests, live in a transportation hub to Europe close to the coast, and gaze at Gaudi's breathtaking architecture. It's known as one of the top leading tourist destinations with eight World Heritage Sites, 68 city parks, a long coastline of beaches, and a list of cultural activities taller than Shaq.
University of Barcelona
Having opened its doors in 1450, the University of Barcelona is one of Spain's oldest (dating older than the United States, uff da!) and best ranking around the world. It's got a fab track record of top-notch academics, with bragging rights as the prime research hub in all of Spain (not to mention winning Best University of Spain in 2011). It's been recognized by the Spanish Ministry of Education in 2009 as a Campus of International Excellence, catering to meet the growing needs of a globalized world.
Join over 63,000 students in being a part of its ever-growing 560 years of history. This is a good university to do your general education courses (gotta get 'em out of the way anyway, right?).
Polytechnic University of Catalonia (Barcelona Tech)
Polytechnic University of Catalonia is an international campus of excellence known for its energy-efficient campus and high-end research. Students can choose between 53 bachelor's degrees, 119 master's degrees (21 taught completely in English), and 59 doctoral degrees. They have exchange agreements in over 130 countries with nearly 2,500 students entering each year to pursue their science, technology, engineering, and mathematics studies (yes, you can study abroad with science related majors!)
Suggested study abroad programs in Barcelona
Universities in Madrid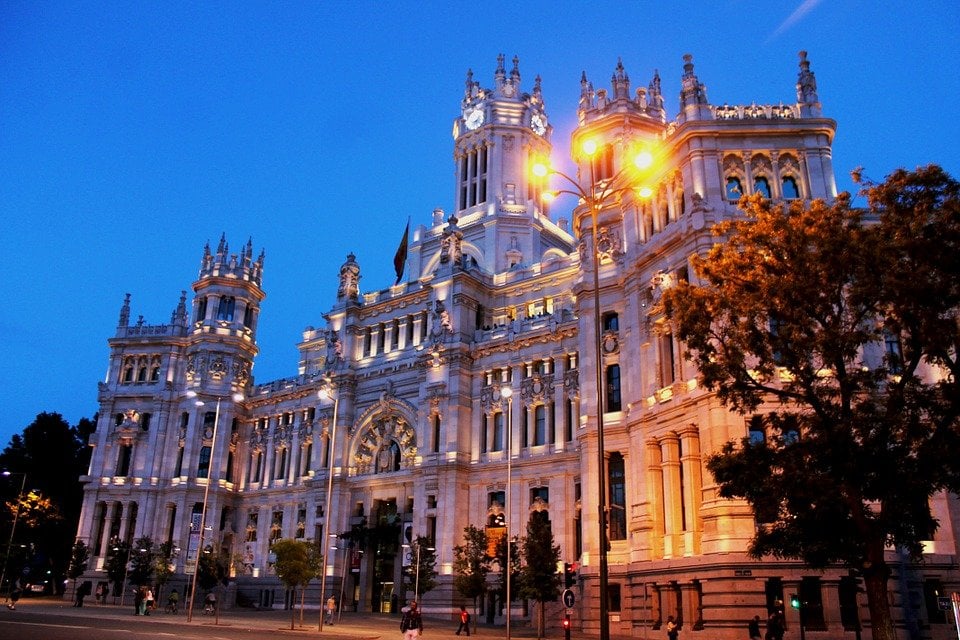 Just like Barcelona, thousands and thousands of students flock each year to Spain's capital city and commerce hub with programs upon programs to suit your goals. Madrid is Spain's most populous city and attracts people near and far with its cultural wonders, bustling nightlife, and history of gastronomic goodies. Its 73 museums alone will keep you busy all semester or year while you study abroad in Madrid!
Complutense University of Madrid
Complutense University is one of six public universities in Madrid and is known as the best and one of the biggest in all of Europe. With over 77 course study subjects, you're sure to find something that tickles your fancy in between siestas. Students from all over Europe, the USA, the Middle East, Oceania, and Asia will be among the many classmates in your program at this Campus of International Excellence. Besides the wide variety of classroom life, the university alone has over 12 cultural offerings and intramural sports.
Autonomous University of Madrid
Autonomous University of Madrid (or UAM for short) has a top rank as one of the cream of the crop universities in all of Spain and is known as one of the top 200 universities in the world. UAM proudly holds recognitions from prominent organizations like El Mundo, the Times Higher Education Supplement, and the Academic Ranking of World Universities. Like Barcelona Tech, UAM has an environmentally sustainable campus to share with over 30,000 and 1,000 international students. If it's your first time studying in a Spanish-speaking country, the UAM has a fantastic language and culture class with classes of no more than 15 students to ensure individual attention.
Suggested study abroad programs in Madrid
Universities in smaller Spanish cities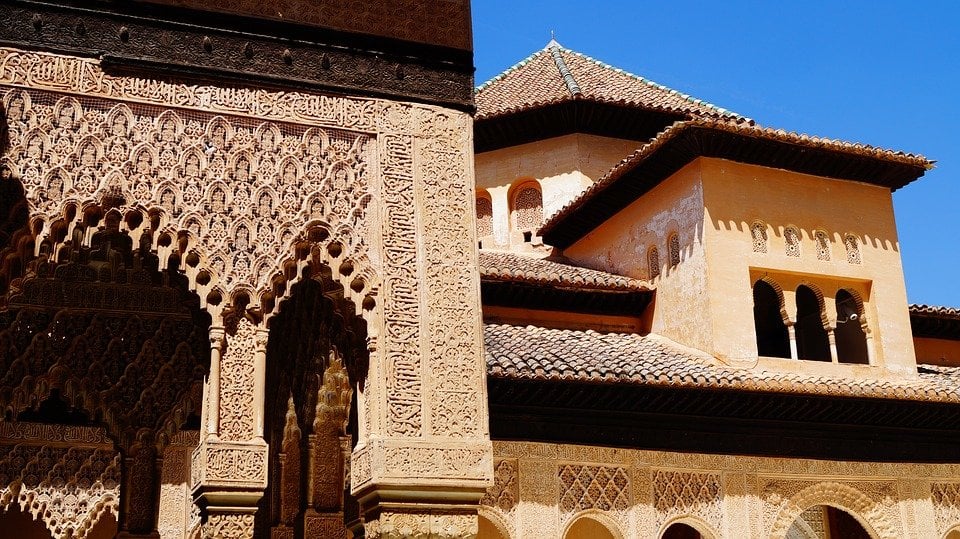 University of Seville
Seville is a huge magnet for international students because of its easy accessibility, the warmer southern climates, and the welcoming Andalucian culture. Oh, and the academics? University of Seville (or US for short) is known as a campus city because of its large size right in the middle of everything.
One of the best universities in Spain, the US has over 70,000 students on its Campus of International Excellence. Each program has an international focus offering 67 undergraduate and 77 master's degrees, so they're bound to have classes to fit your goals. Not only that, but US provides a laptop for each student, so you won't be left behind in connecting with loved ones back home and having the resources you need to be successful in your classes while studying abroad in Seville!
University of Granada
Known for its accessibility for college students and tourists alike, Granada is one of the best places to study Spanish -- and no where is better than the University of Granada, another Campus of International Excellence.
It has 13% of its student population coming borders outside of Spain and nearly 800 exchange agreements with universities and institutions all around the world where students participate in the 58 undergraduate and 78 master's level programs. Each program is well equipped with services on- and off-campus, and the university is situated in a mild climate near the mountains and not far from the Mediterranean Sea.
When you're not studying, you can take advantage of the many cultural, monumental, and recreational activities. Above all else, Granada is one of the most affordable and wallet-friendly cities in Spain!
The University of Almeria
This Almeria-based university has over 12,000 students and a growing international student population. While it's a younger university founded only 10 years ago, it's developing rapidly with its high-end technology and top-notch professors.
The University of Almeria specializes in health, experimental, social, and legal sciences, technical studies, and humanities, and it has one of the top programs for teachers. Outside of university life, two of Almeria's cultural cornerstones are theater and film.
The University of Cadiz
Also known as UCA, this university is located in the mid-sized coastal city of Cadiz. It's known as the university of medicine, surgery, technology, and social services. It's a digital university, and along with classes, it has four internship programs to give you real-world experience in your desired career area with companies in Cadiz (yes, international students included!). Some are even required as part of your program.
As an added bonus, you can even participate in their bike lending program to get around campus and Cadiz!
The University of Salamanca
Founded in 1134, the University of Salamanca has long been considered one of the best universities in Spain and a pivotal representative in discussions regarding Spanish economics, scientific explorations (i.e the feasibility of Christopher Columbus's voyage), and political changes.
Today, it's the top-ranked university in Spain, drawing students both from across the country and internationally. It has over 2,000 foreign students each year and is best known for it's Spanish courses for non-native speakers, humanities studies, and courses in law and economics.
Study abroad programs in smaller Spanish cities
separator_solid
---
Where will you study?
Now that you have a better idea of where to study in Spain, go nuts with those study abroad applications! Take this list to your study abroad advisor, and see if your US university has a program there. If none of these universities are on your school's list, don't hesitate to enroll directly, or take a look at some of the other options for studying abroad in Spain.
Also, don't forget to make use of our budget tips for studying in Spain.