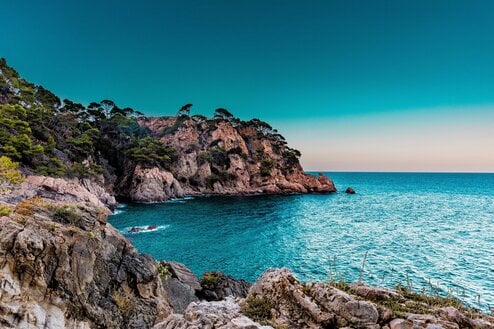 Teach Abroad
The Ultimate Guide to Spain's North American Language & Culture Assistants Program (NALCAP)
Learn about how to apply to the North American Language and Culture Assistants Program (NALCAP), what the position is like, and how to successfully adjust to life abroad.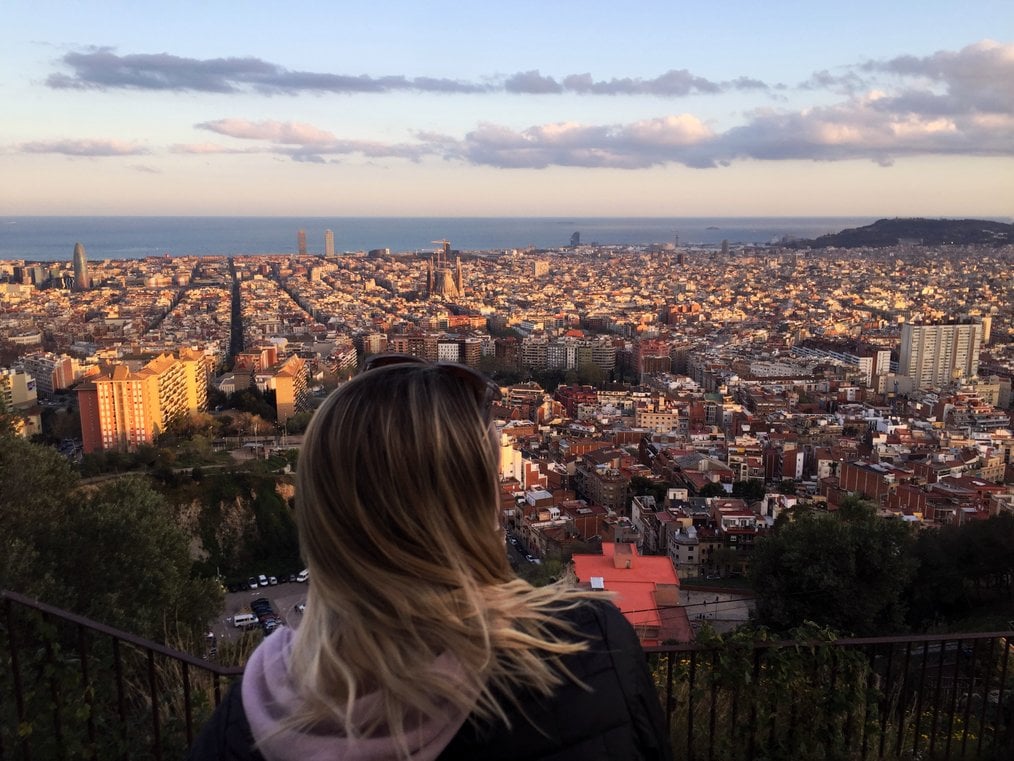 Teaching abroad in Spain is truly life-changing. It can add valuable experience to your CV, help you improve your language skills, or lead you to a new career. If you're like me, Spain may take hold and not let go.
The North American Language and Culture Assistants Program
The North American Language and Culture Assistants Program (NALCAP) is one of the best programs for teaching abroad in Europe. Managed by the Spanish Ministry of Education, Culture, and Sport in partnership with the Education Office of the Embassies of Spain in the United States and Canada, this program offers thousands of native English speakers the opportunity to work in classrooms throughout Spain.
Although we're going to focus on the process for NALCAP applications, this program is also open to citizens of the following countries with native or native-level English:
For more information on other countries that are eligible, explore the Ministry of Education website.
Depending on the region where you're placed, you will work between 12-16 hours a week and earn between 700€-1,000€ a month. Every language assistant receives private health insurance coverage free of charge.
Where can you go?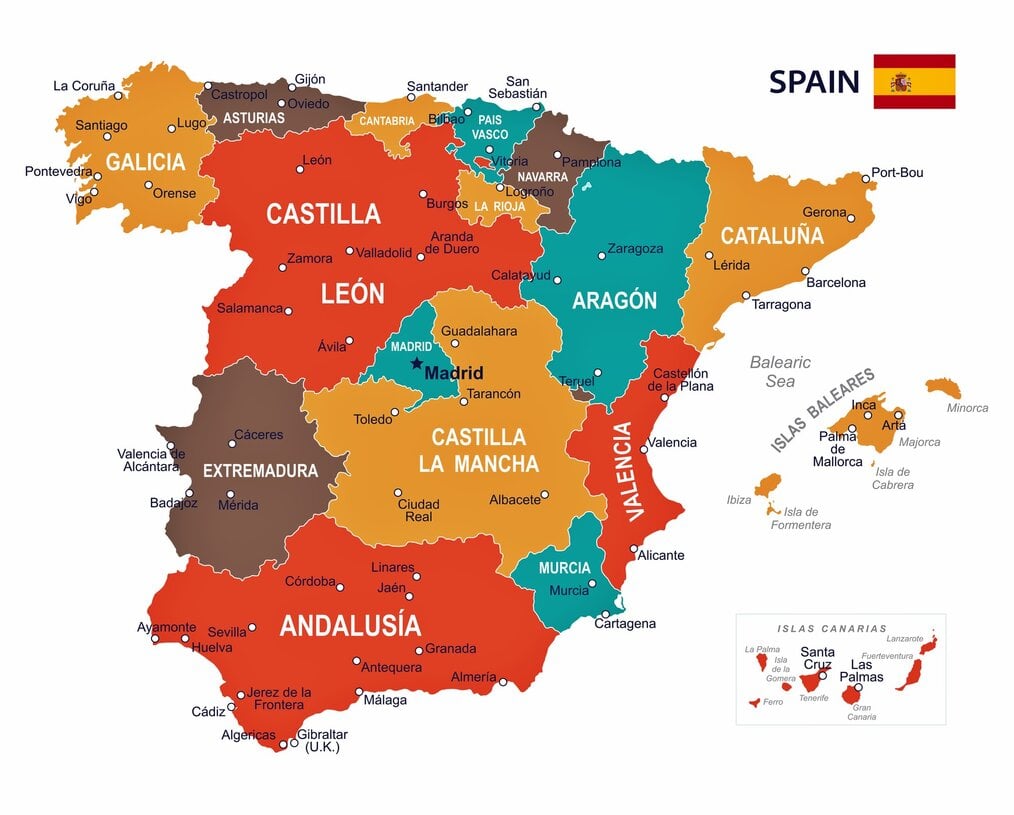 Spain is made up of 17 autonomous communities and two autonomous cities, Ceuta and Melilla in Northern Africa. The NALCAP website has announced that every community in Spain, including Ceuta and Melilla, will be accepting applications for the 2022-2023 school year. This has differed from past years when certain communities did not participate or had very limited placements.
On your application, you will be able to rank your top three preferences. While these choices may or may not be honored, if you have a low application number you have a good chance of getting at least one of your top picks. You will also be able to designate your preferred location in terms of being placed in a rural village, small town, small city, or large city. Again, you may or may not get your top pick so flexibility in location is key. You'll be living in Spain after all, so any placement will be an adventure!
Some of the larger communities like Andalucia and Castilla y Leon are much larger and placements are more spread out. Transportation can be tricky getting to some of the smaller towns and villages, especially if you wish to live in a bigger city. The Community of Madrid is much smaller in comparison but you still may have long commute times.
In 2018, I worked at a school in a small village called San Martin de Valdeiglesias in the Community of Madrid near the border with Avila. Because I chose to live in Malasaña in Madrid city center, my commute was 3 hours roundtrip every day. If you don't mind long commutes and are happy to read or do work (not an option for someone carsick-prone like me!) then the time will fly by. However, I found that the commute really wore me down by the end of the year. The following school year, I moved to Alicante and lived just north of the center. My commute on the tram was an easy 20 minutes out to San Vicente del Raspeig. With this program, it really is the luck of the draw!
Program length and important dates
The language assistant program lasts either 8 or 9 months depending on the region where you're placed. The following timeline is a good guide to help you prepare, know when to apply, and when to pursue the next steps.
Late fall: begin gathering your documents including asking your reference for a recommendation letter.
February to April: the 2022-2023 NALCAP application opens at 12 am Madrid time on February 1st. The application period lasts until April 7th. Remember that placements are given on a first-come, first-served basis so apply early!
May to July: during this window you can expect to receive a notification via email that your application has been accepted and you've been given a placement. At this time, you'll only know which region you've been assigned to and not the individual school.
May to August: each region sends out school placements at different speeds so patience will be needed.
July to September: once you get your official acceptance letter with school placement (carta de nombramiento), you'll need to begin the process to apply for your visa. Most consulates take 4-6 weeks to process your visa and once it is issued it's valid for 90 days.
September: aim to arrive in Spain early to search for housing. This process can be a bit like the hunger games -- not only language assistants will be vying for accommodation. Erasmus and other international students will be arriving around the same time to start their courses.
October 1st: it's the first day of school all over again! Report to your school ready to meet all your students and fellow teachers. I advise making an age/level-appropriate PowerPoint presentation introducing yourself. Sometimes you'll be expected to jump in on the first day so being overprepared will save you from scrambling for ideas.
End of May or end of June: depending on which region you teach in, you will either finish the school year at the end of May or the end of June. It's around this time you'll start thinking about the renewal process if you decide to stay another year (and you probably will!).
As of the 2022-2023 school year, the Spanish government introduced a 5-year cap on participation in the language assistant program. Previously, only certain communities had caps but if you left the community for another one or took a break from the program, that time limit would reset. Now, there's a limit for five years total, whether the time is consecutive or not. However, if you are assigned a placement and reject it, that will not count toward your 5-year limit.
What are the requirements to participate?
You don't need to be a certified teacher or have majored in languages or linguistics. You simply need a good grasp of conversational English, a desire to share your country's culture and customs with your students, and an interest in living in Spain. The following basic requirements determine your eligibility:
US or Canadian citizen with a valid passport
A native or native-level English speaker
Posess an associate's or bachelor's degree
Be between the ages of 18 and 60
Be mentally and physically healthy (a doctor will need to attest to this for the visa application)
Have a clear criminal record (required for the visa application)
Applications are made and submitted through Profex. Because Profex isn't the most intuitive, there is a handy handbook that guides you step-by-step, in English, through the application process.
Documents you need for the application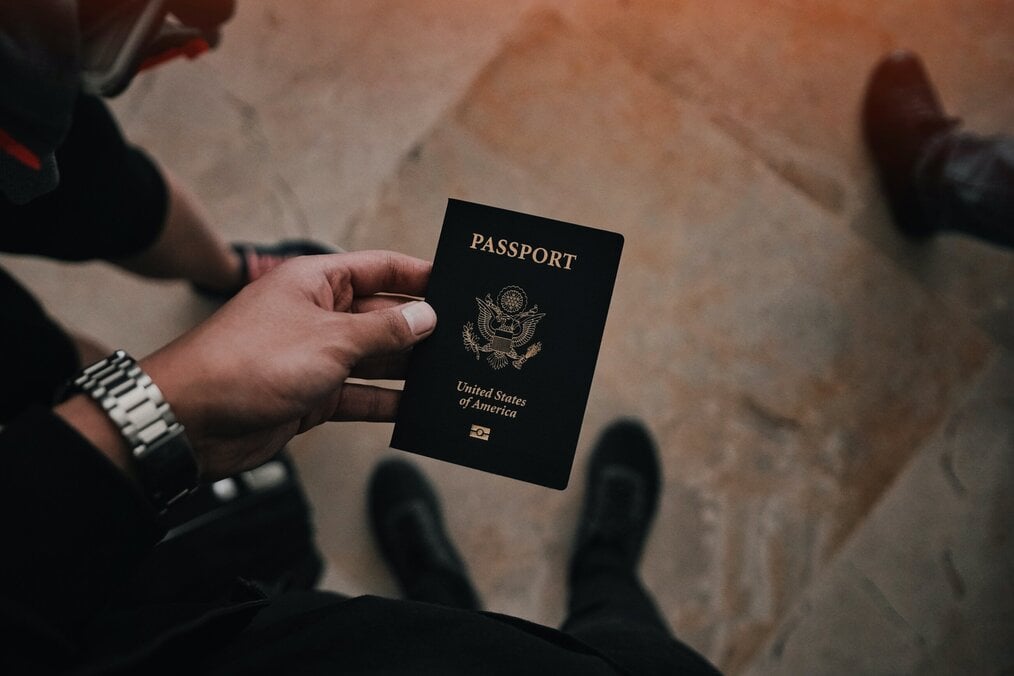 You'll need four main documents to attach to your Profex application. Gather these well in advance of when the application opens to ensure you can get that low inscrita number!
Copy of your passport photo page: make sure your passport is valid!
Copy of your official university transcripts or degree diploma: transcripts can be scanned copies of official documents or official digital copies.
Letter of recommendation: give your reference enough time to write a proper letter for you following these guidelines
Statement of purpose in English: in no more than 300 words, express your interest in the program along with a statement confirming your English proficiency. It should be signed and dated.
Even though you can fill out the Profex application before the application period opens, you will not be able to attach your documents yet. Once the application window opens, there's a mad dash on the Profex website which has tended to crash in recent years due to increased traffic. Having these ready to go will help you get your application submitted as quickly as possible.
The classroom experience
The language assistant position is (or should be!) your main focus while in Spain. Although it's not a formal contract, it is a job to be respected and taken seriously. During my years as a language assistant, I spent between 1-3 hours a night prepping materials, planning lessons, and making presentations. Some assistants feel comfortable going into the classroom armed only with the textbook and winging it. For me, not only did that prospect induce severe anxiety but I also wanted to have fun games and activities on hand. The Spanish educations system focuses a lot on memorization and Spanish teachers will often work directly from the books without supplementary materials or projects. I found my students were disengaged and disinterested without activities that got them speaking and moving.
With that said, you can see that the ins and outs of your classroom experience can be complex. Here are some main points to consider.
The Spanish education system
In Spain, the educational system is separated into primary and secondary levels and is compulsory from the ages of 6 to 16. However, children as young as 3 can begin attending school. Educación Infantil is separated into three levels for 3, 4, and 5 year olds. Once a child turns 6, they enter into the equivalent of 1st grade (1.º de Educación Primaria).
Primary school goes unto 6th grade (11-12 years) after which time children go on to secondary school. Educación Secundaria Obligatoria, or ESO, encompasses ages 12-16. After completing ESO, students are free to leave school or continue to Bachillerato which is the US equivalent of 11th and 12th grades.
On the Profex application, you can specify which age group or groups you'd like to work with. Your choices include 'Infantil/Primaria', 'Secundaria/Bachillerato', and 'Escuela Oficial de Idiomas' (official language school), or 'Indiferente' if you don't have a preference.
In the NALCAP program, you will be placed in a public school. In the event that your school has a bilingual program, you may assist in Science, Art, PE, and/or Humanities classes in addition to English language classes.
Duties and expectations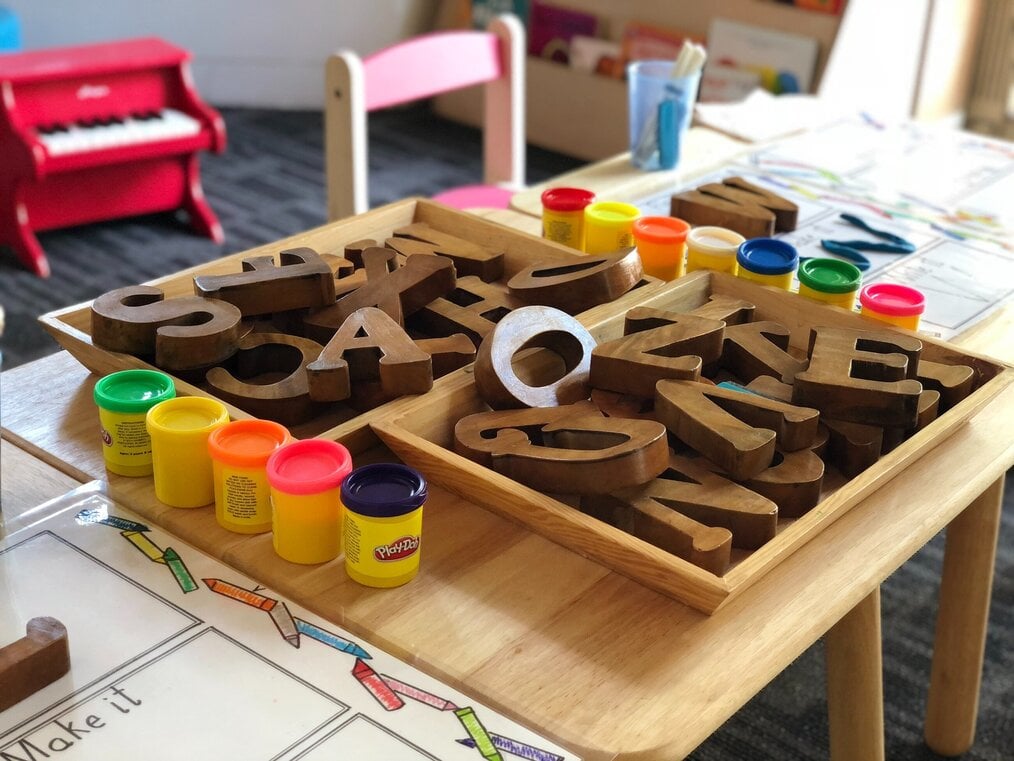 As a language assistant, your duties will vary widely. Despite that, you can reasonably be expected to perform the following:
Give presentations on your country's culture, holidays, and traditions
Prepare and lead games and activities in the classroom
Take small groups out of the classroom to practice speaking, writing, reading, and/or listening
Assist the main teacher by walking around the classroom and helping students during book work
Exam review sessions with students in the classroom or small groups
The level of involvement and autonomy you'll have will widely depend on the teachers you're working with. If you have previous teaching experience and feel comfortable taking the lead, talk with your co-teacher(s) to come to an agreement. Some will be thrilled to take a step back while others may not want to give up control of their classroom.
No two experiences are the same
I experienced the spectrum of possibilities during my 3.5 years as a language assistant. From standing in the corner twiddling my thumbs to teaching the entire class of chaotic 4-year-olds while the main teacher looked at her phone in the back of the room -- the language assistant experience varies by both the placement school and the individual teachers you work with.
The life of a language assistant is a lot like the porridge in the Three Little Bears:
Too cold: your co-teacher resents your presence and uses you very little to not at all because they feel that they are the real English authority in the classroom.
Too hot: your co-teacher sees your time in their classroom as a free period and will do nothing at all to help you while you teach the full class period by yourself.
Just right: your teacher is extremely collaborative and happy to have you there. You work together like a dream with open communication and shared duties.
In one school you may find all of your porridge is too hot or too cold, or a mix of both. Sometimes, you can hit the jackpot and the whole experience is just right. The key is to be flexible and patient but also to speak up when you feel you are being seriously under-utilized or, on the other end, exploited.
Your duties are a language assistant are laid out fairly clearly in the handbook and although schools will find loopholes, there are certain things that should definitely not occur. You should not be expected to discipline the students, nor should you be left alone with them for extended periods of time without the main teacher. If you find you're having problems, the best way to work to resolve them is to have a diplomatic conversation with your coordinator.
Lesson planning: don't reinvent the wheel
Whether you find yourself teaching the entire class yourself or not, you will be expected to contribute games, activities, and presentations during your time as a language assistant. If you're a perfectionist like me, you'll find yourself spending hours creating PowerPoints and worksheets from scratch. Although you may get some satisfaction from things being done your way, the truth is, it's easier to tap into existing resources. The less time you're spending on making materials, the more time you can be enjoying a tapa and glass of wine on a balmy spring terrace.
Read more: 10 Fun ESL Games and Activities for Teaching Kids English Abroad
Here are some of the resources I used while teaching. They can be adapted from infantil all the way up to bachillerato.
Life outside of the classroom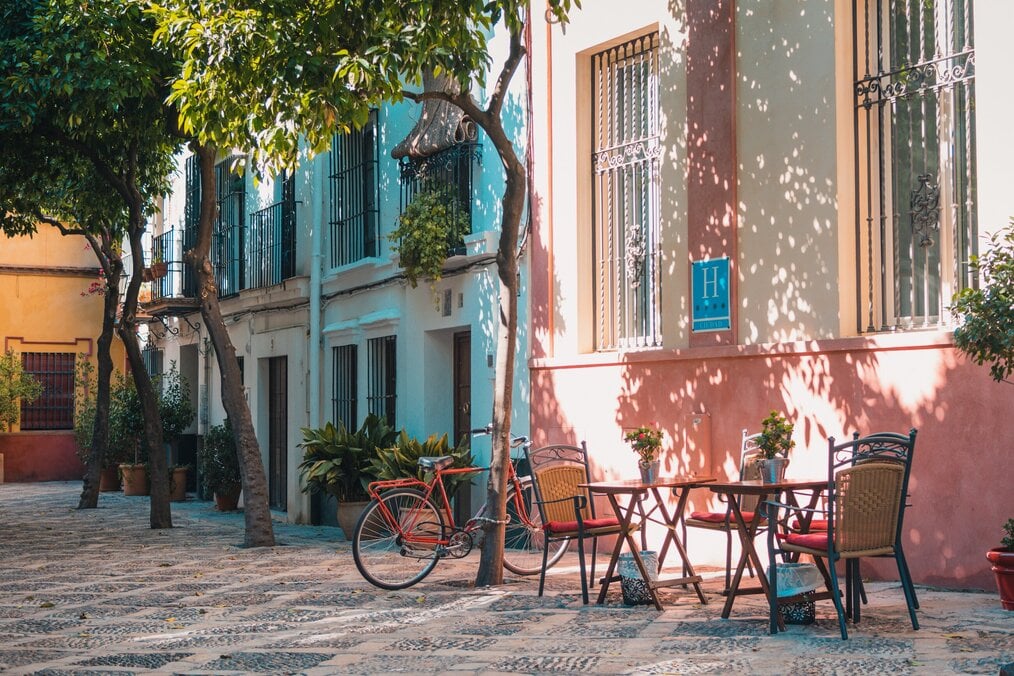 You're coming to Spain to teach, but the nature of this program puts a big emphasis on experiencing all the things Spain has to offer outside of the classroom, too. Moving to a new country by yourself may seem like an impossible task, but getting set up isn't nearly as hard as it sounds. Once you get your housing squared away, you can begin to enjoy the many perks of living in this beautiful country.
Getting set up in Spain
Getting yourself set up in Spain is undoubtedly something that is bound to cause you varying levels of anxiety. If you take things step-by-step though, the whole process will be 100% manageable, I promise.
1. Before you get to Spain, book a hostel, hotel, or Airbnb so that you have someplace to go once you arrive.
As a general rule, do not fork over any cash before you've seen your new apartment. Some student housing websites verify accommodations and are trustworthy. However, if you plan to rent from a private landlord, wait until you arrive in Spain to see any housing in person. For this reason, it's good to have temporary housing while you search.
2. Begin contacting landlords to arrange viewings.
Websites like Idealista, pisocompartido, and Badi offer both rooms within shared houses and full apartments for rent. If a phone number is listed, it's better to call directly or send a message on Whatsapp. Emails through the rental platforms may go unanswered.
Send messages in Spanish! Many landlords will not speak English and may ignore you if they can't understand your message. Google Translate has made great strides -- if your level of Spanish is low or nonexistent, pop your message into the translator and ya está (that's it)!
Read more: How to Find Student Housing in Spain
3. If needed, buy some basics for your new place.
The majority of rentals in Spain are furnished. Although some come equipped with bedding, others may require you to buy your own comforter, pillows, and sheets. You may also want to pick up some plants, fairy lights, posters, rugs, or other decorations to make your space feel more like home.
4. Set up a cell phone plan.
You'll want to get a local plan and SIM card for your phone. It will cost you way less than trying to maintain an international plan from home. Pay-as-you-go plans can be topped up monthly and will cost less than 20€.
Read more: How to Find the Best Cell Phone Plan for Study Abroad in Europe
Budgeting tips to stretch your salary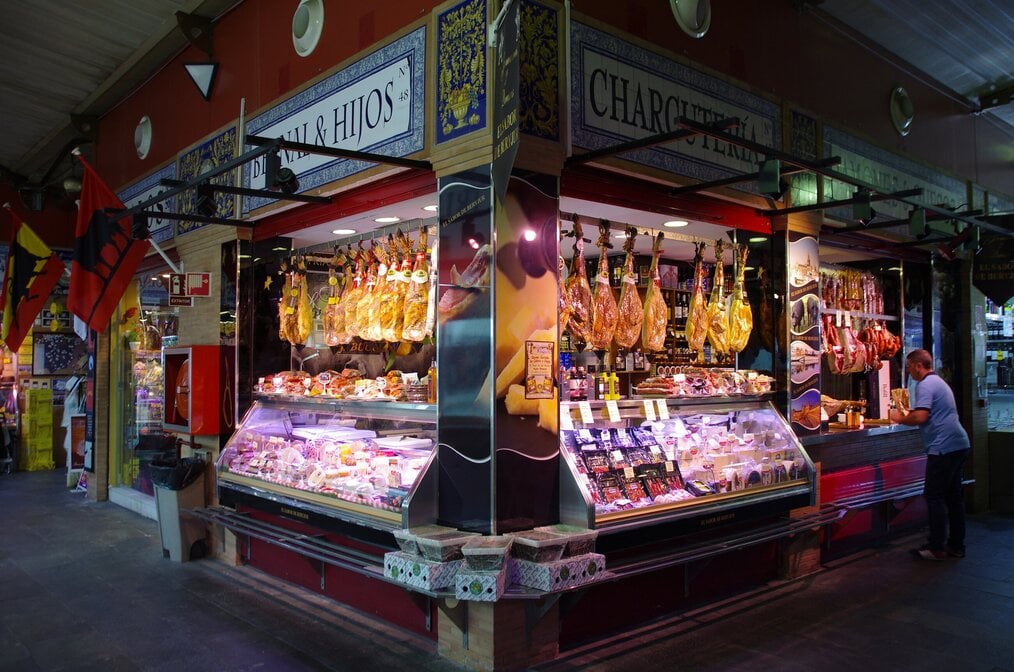 Your language assistant stipend is fairly generous by Spanish standards but it can be hard to make every euro count when you're busy enjoying the culture and food.
Grocery shopping
There are some national chains that have both good quality and good prices that can help you save on groceries. My top pick is Mercadona but there is also Lidl, Aldi, and Alcampo. You will also find local alimentación stores which are basically corner or convenience stores. These are good if you need to pick up a one-off item but I wouldn't recommend daily shopping here.
Home goods
If your new home doesn't have an IKEA nearby, try Primark for things like cheap duvets, pillows, sheets, blankets, and other home goods. Locally, you may be able to find good prices at bazaar shops. Sort of like a scaled-down independently owned Walmart, these stores have kitchenware, toys and games (good for picking up cheap things like decks of cards for your classes), home improvement items, school supplies -- pretty much anything you may need.
Transportation
Most major cities in Spain have discounted travel passes for students and people under a certain age. Some of these include:
To find out if there's a youth transport deal where you'll be living, simply Google abono joven along with the name of your city.
Making friends and filling downtime
If you're coming to Spain on your own, you may wonder how you'll make friends or how you'll fill the remaining hours of your week outside of teaching. Although you'll probably spend some time preparing games and lessons outside of your teaching hours, you definitely won't be working full-time. On top of that, your permanent 3-day weekends will open your schedule up substantially.
Some ideas for downtime activities include:
Taking traditional cooking or dance classes
Enrolling in Spanish lessons with a private teacher or at an academy
Doing an online graduate degree
Volunteering with a local organization
Joining a sports team
Starting a blog or vlog to document your experiences
You can also spend your time exploring your new city and traveling within Spain and Europe. But taking day or weekend trips, trying out new restaurants, and strolling through museums are more fun with friends, right? So, how do you meet people while living in Spain? Websites like Meetup have all sorts of groups for a variety of activities. Here you can meet other expats as well as Spanish people who are interested in the same things you are.
You can also connect with other language assistants on social media. Facebook has several very active major groups as well as smaller regional and city groups. For example, Madrid's group has close to 23,000 members while the main countrywide group has around 11,000. These groups are invaluable for finding information, asking questions, and connecting with other assistants who are also looking for people to hang with.
Don't let your year slip by without jumping into the local culture and lifestyle. It may be uncomfortable at first to put yourself out there but once you do, you will grow in ways you never imagined.
Other language assistant teaching programs
Outside of NALCAP, there are other teaching assistant programs you can apply to. However, unlike the government program, these organizations charge fees to participate. There are pros and cons to each of these and past assistants have chosen them for various reasons.
For hesitant travelers who are nervous about moving overseas for the first time, the added support of these programs is appealing and worth the price tag. Truthfully, it's completely possible to get set up in Spain on your own even without language skills. However, these programs exist for a reason and continue to be used by language assistants. If someone else signing you up for a bank account and holding your hand through the TIE process sounds like something you absolutely need, then the initial fees will likely be priceless for you.
Kind in mind: if you choose to pay for a program for the first year, you can always switch to NALCAP the second year. With all that knowledge under your belt, you can transition to the more self-sufficient government program and save yourself the renewal cost.
For me, I paid for ConversaSpain in 2018 to get a placement in Madrid. I had been assigned to Andalusia through the NALCAP program but after meeting my ex-boyfriend, I decided I wanted to be closer to him in Madrid. I had already lived in Madrid in the past and didn't need the support but I did need the placement. So again, these additional programs serve multiple purposes depending on your needs.
With all that said, here are some reputable third-party and private programs in Spain for language assistants:
Start your teach in Spain adventure!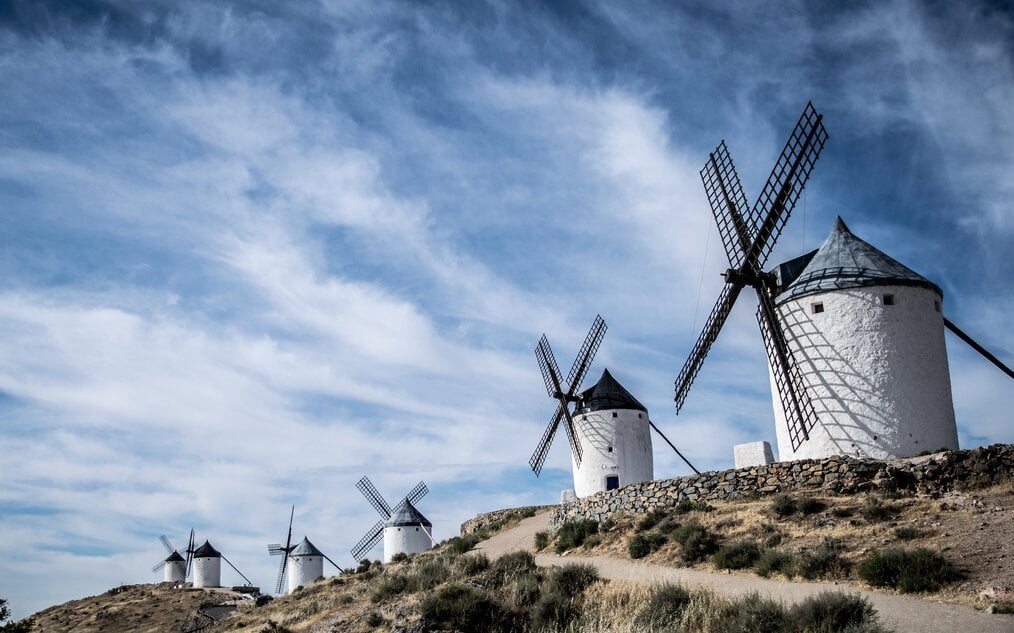 The language assistant program is a great way to live and work in Spain while earning enough to cover your day-to-day expenses. While the program is by no means perfect, if you go into it with an open mind, sense of humor, and flexibility, you will be able to weather most things that will come your way.
Living in another country lets you experience and embrace the culture more fully than just visiting as a tourist. I can say that without a doubt, my first time in Spain changed me forever. All of the experiences, both good and bad, shaped my perspective of the world for the better. Now, four years on, I still find little moments in my daily life that continue to surprise me and make me realize how fortunate I am to be here. Living abroad is like nothing else and I believe everyone should experience it at least once if they can.
Don't just take my word for it, though. Come to Spain and see for yourself! You can be sure that teaching here will be a defining moment for you, too.