Study Abroad
The Most LGBTQ-Friendly Campuses for Study Abroad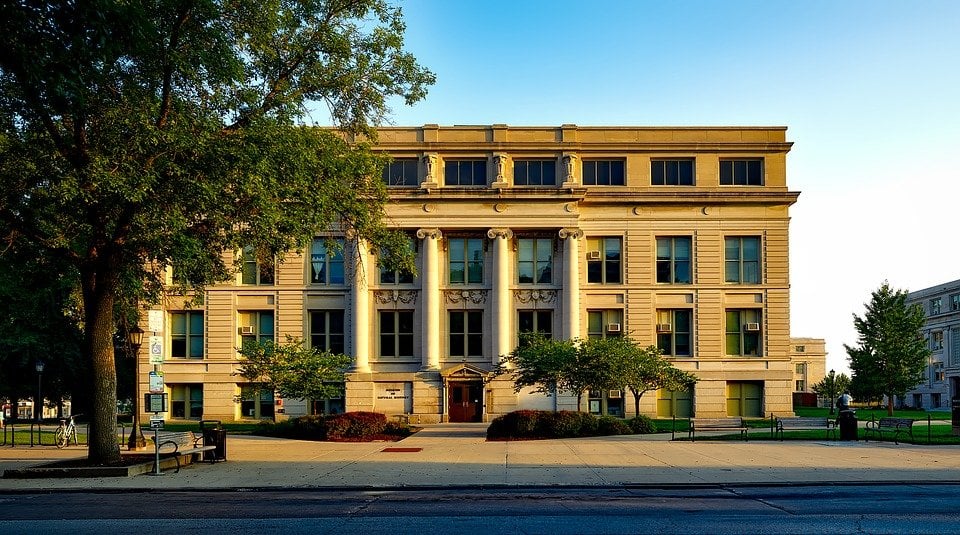 As an LGBTQ student who hopes to study abroad, it's unfortunate that there are extra considerations to keep in mind when choosing how and where you can study abroad. You have to balance all of the normal pressures of study abroad with keeping a new set of laws, social norms, and expectations in mind. Honestly, it's enough to make any LGBTQ student nervous -- which is why it's no surprise that they study abroad in lesser numbers than straight classmates
One extremely important piece of the LGBTQ study abroad puzzle is the overall friendliness of the college or university campus towards the LGBTQ population. Though there are plenty of places where an LGBTQ student can spend an awesome semester abroad, there are some universities that are especially welcoming for our community.
Don't let questions or confusion about studying abroad stop you from committing to spend a semester abroad. We've done the research to find the most LGBTQ-friendly campuses -- and what you should look for in any campus where you're considering to study abroad. So what makes a campus an awesome, welcoming place for LGBTQ students? Here are some of the top things to look for. Then read on to see the top campuses we believe can be a great home for your study abroad experience.
LGBTQ Resource Centers
Many universities have official resource centers for LGBTQ students, and determining whether your study abroad university has an official resource center is a great first step in identifying it as a welcoming place.
Not only will an official LGBTQ resource center help you navigate life on campus, they can frequently help you navigate all sorts of LGBTQ-specific situations that you can run into in your new country and cultural environment. In some cases, LGBTQ resources will be included in a more general "Diversity Office" -- but as long as the resources are available and the staff are friendly and responsive, you should be in good hands.
Related: How to Identify an LGBTQ-Friendly Study Abroad Program
LGBTQ-Friendly Student Housing Options
Housing can be a big issue for a lot of students. While some concerns are universal (Will my roommate and I get along? What if my roommate snores?!), for LGBTQ students, there are the additional questions of "what if my roommate is homophobic or transphobic?"
Ideally, a university will have some sort of system in place for LGBTQ students to be matched with LGBTQ friendly roommates. This can be done through official channels (like questions on housing questionnaires) or through less formal channels (online housing forums for incoming international students so that they can talk to each other and find compatible roommates before they leave their home countries). Ask your admissions officer or another main point of contact about housing before you travel!
Related: 5 LGBTQ Study Abroad Safety Issues & How to Plan For Them
Bathrooms for Everyone
Does the university's residence hall have single-occupancy bathrooms? What about shower facilities? For plenty of LGBTQ students, particularly trans and gender nonconforming students, shared bathrooms in residence halls can be incredibly anxiety-provoking.
Ideally, a residence hall will have at least one single-occupancy bathroom with shower facilities on each floor, so that LGBTQ students can attend to nature in peace!
LGBTQ Student Groups
One of the best things about college campuses is that you can find clubs and activity groups for almost every area of interest. Theater? Check. Birdwatching? Check. Competitive sock puppetry? Check!
As a result, most universities will have some sort of student-led club or interest group for LGBTQ students. A quick google search for "University Name LGBTQ Student Life" should come up with several results -- if not, this is something to ask the LGBTQ resource center or your admissions officer about.
The World's Most LGBTQ-Friendly Campuses
Though many universities around the world have excellent track records in terms of welcoming LGBTQ students, the following universities all got high marks in terms of inclusivity and friendliness towards their LGBTQ students:
If you're searching for the perfect campus for your study abroad experience, these are good places to start. Wherever in the world you decide to study abroad, though, looking at the above considerations will help you identify the best possible campus experience!
Read Next: How to Pick Where to Study Abroad as an LGBTQ Student