Study Abroad
7 Tips for Picking the Best LGBTQIA+ Friendly Study Abroad Program
If you're queer or questioning, and wondering how to find the best LGBTQIA+ friendly study abroad program, you've come to the right place. Read on for helpful advice from two LGBTQIA+ study abroad professionals.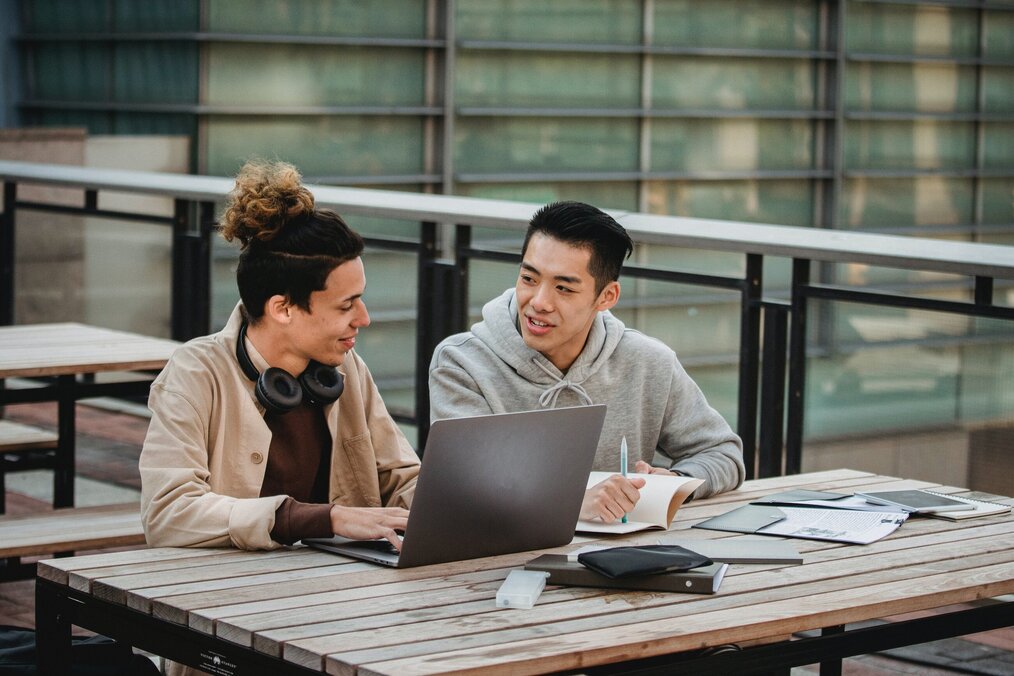 Studying some place new and far away from home is an exciting opportunity to explore our queer identities, and an opportunity for many of us to truly express ourselves for the first time. However, depending on where we decide to study and under which programs we participate, the freedom of expression as an LGBTQIA+ student can either be limited or expanded.
As a queer study abroad alumnus, I know what it feels like to go from feeling freedom and belonging in an LGBTQIA+ community one day, to experiencing isolation and loneliness the next, both at home and abroad. Having to closet ourselves is not a fun experience and if that's one that you would like to forego, it's important to find the best study abroad program that will support you and your needs as an LGBTQIA+ student.
To help other queer students find the best study abroad programs for them, I spoke to LGBTQIA+ study abroad professionals, Christopher Hanson (my own amazing former study abroad advisor) and Mara Iverson (an equally awesome former study abroad advisor) about how students can find and choose the best LGBTQIA+ study abroad programs for them.
1. Ask yourself "what do I want to get out of my study abroad experience?"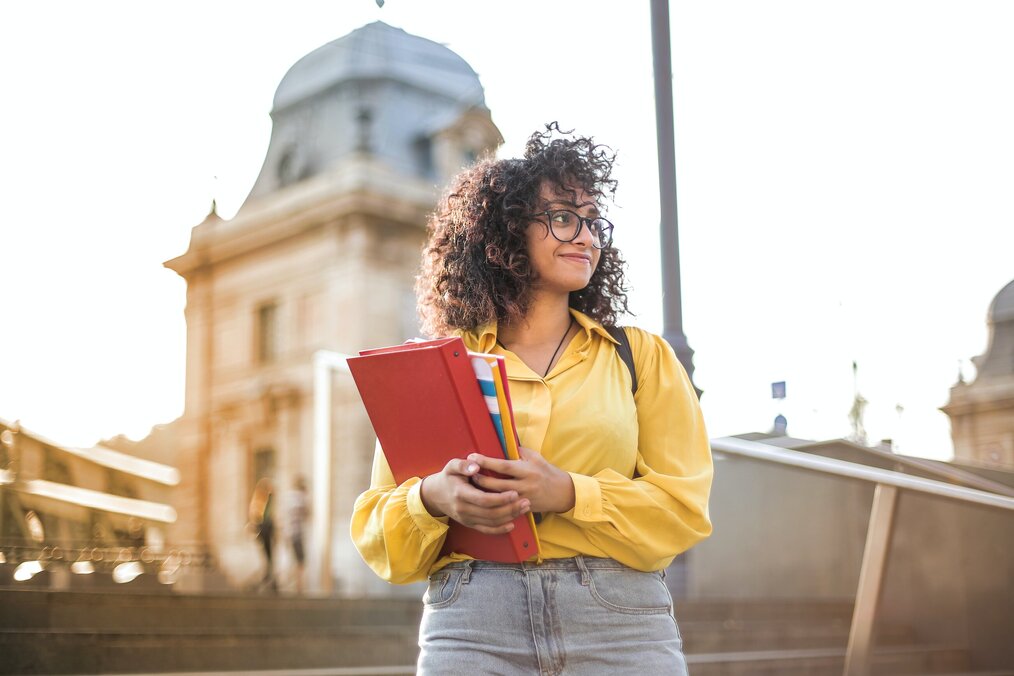 When I first chose my study abroad destination, as a closeted (curious, but scared) queer student, I didn't make it a goal of mine to celebrate my queerness while abroad. In fact, I didn't even really take my sexual orientation into consideration; I chose my programs based on my interests in language immersion and heritage seeking.
While I met these goals of language immersion and heritage seeking while studying abroad throughout Latin America, I sometimes found this at the cost of having to closet myself in certain scenarios - which was no fun. While I felt satisfaction in meeting my other goals, I felt miserable about having to hide my authentic self. This is why you have to ask yourself what your study abroad goals are and what you're willing to experience or sacrifice to obtain these goals.
"It's most important to identify [your] goals for [studying abroad]. Are there specific classes you need to take? Are you interested in going to someplace you've dreamed of visiting? Are you hoping to explore family heritage?" Mara shared.
After asking yourself these questions, she suggests letting your goals ultimately guide your decision.
"Whatever your primary goals [are], those should guide your choice of program and country. [Later] you can always ask program staff to help you [navigate being] LGBTQ+ in the program or place that meets your main goals."
2. Connect with study abroad staff about your identities early and ask these five important questions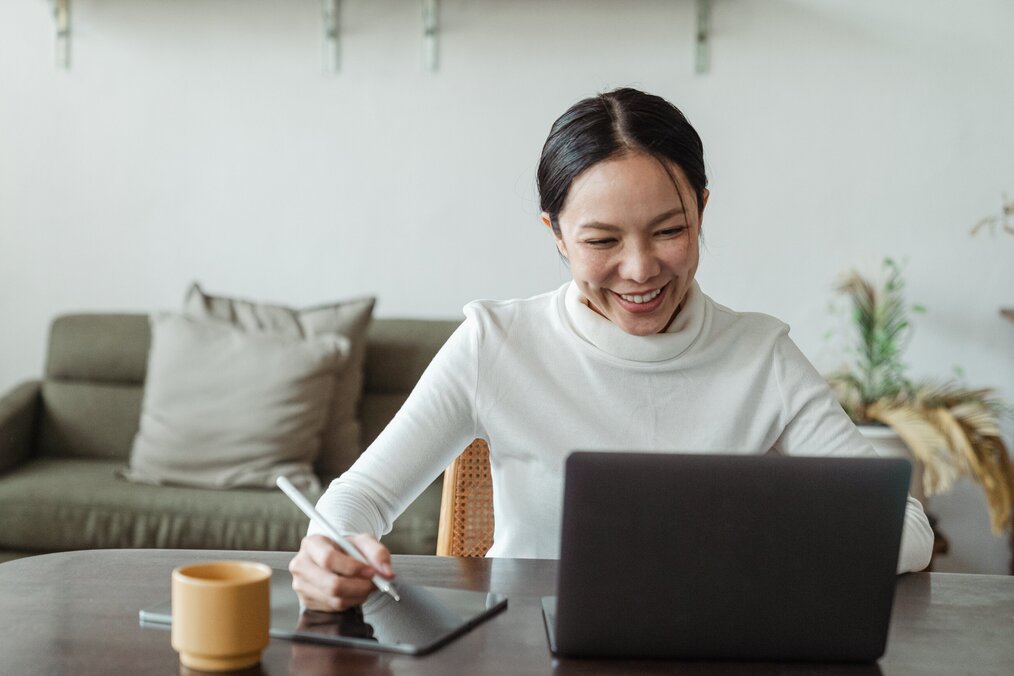 The study abroad staff who are helping you enroll into your program are the first point of contact when it comes to choosing the best program for you as an LGBTQIA+ student. Back when I was choosing my study abroad programs, Chris was mine.
He advises first choosing a couple of programs that interest you, then meeting with the study abroad staff to ask some important questions regarding your identities and needs as an LGBTQIA+ student. Here are five questions he recommends asking:
What are faculty and staff attitudes to diversity, particularly when it comes to LGBTQIA+ identities?

Knowing the program provider's stance on LGBTQIA+ identities can offer you insight on how supportive they will be of you as a queer student on their program.

Can I express my identity openly on and off-campus [at my host university]?

Learning about the level of acceptance that both your host university and local communities have towards LGBTQIA+ individuals can help you prepare for how comfortable you would be with expressing your identities both at the host university and in the host country.

Can I connect with previous [LGBTQIA+] American study abroad students to get a student's perspective [on their experience in the program I'm interested in]?

Connecting with queer study abroad alumni and hearing about their experience is a great way to get realistic insight of what to expect as a queer study abroad student in the country and program of interest.

Can I connect with local students who identify as LGBTQIA+ to get a student's perspective?

Connecting with local queer students in your host country and institution can offer valuable insight about local attitudes regarding LGBTQIA+ acceptance.

Are there any local staff or faculty who identify as LGBTQIA+ that I may connect with to create community when I am abroad?

Getting in touch with on-site staff or faculty who are also LGBTQIA+ is a wonderful way to start developing a community that you can lean on for support while abroad.
3. Research local laws and attitudes of the destination you're going to
As a queer student, it's important to know in advance just how accepting and supportive the destination is of LGBTQIA+ individuals. In some places, like Sweden, being queer could be seen as the norm, but in other places like Morroco, being queer is outlawed.
However, it's important to keep in mind that regardless of a country's laws, queer people exist. It's up to you to decide to what level of visibility and acceptance you are willing to accept as an LGBTQIA+ person.
"Do some research of your own. If you study Arabic and [are interested in going to] northern Africa or the southwestern Asia, great! Don't let rumors or prejudice about places stop you from considering something. If you do your homework and the info you find says it'd be dicey to go to a certain place, then take heed. But if it's just that your great aunt Tilly said she heard someplace isn't good for LGBTQ+ people, consider getting info from people who actually live and work there before you rule it out," Mara advised.
4. Research about what LGBTQIA+ student resources are available at your host university or study abroad destination
Whether you're in the program selection stage or have already been accepted to a program and are preparing for departure, it's always a great idea to find out what LGBTQIA+ student resources you'll have available to you in your host country and/or host institution.
"I highly encourage students to research the university itself to see what (if any) LGBTQ+ clubs, groups, or centers are available to degree-seeking students," Chris said.
Doing this research early can help you find community belonging and resources before you arrive, so that when you get there, you can immediately access the support that you need.
5. Be honest about your identities and needs when it comes to housing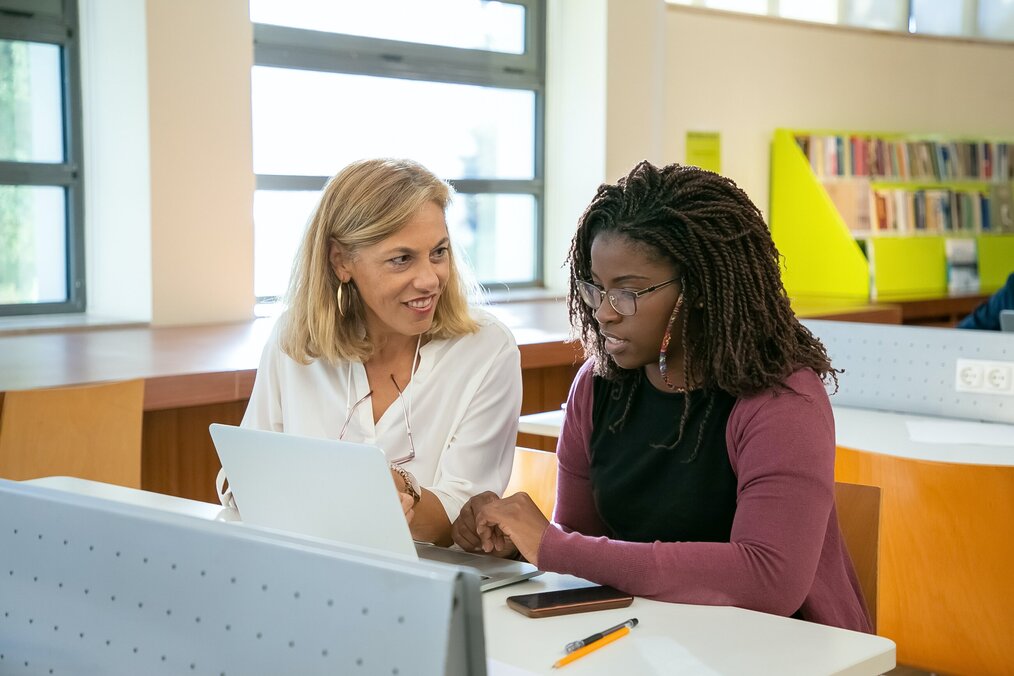 Disclosing your identities and needs to your study abroad program provider might seem scary and vulnerable, but it's important that your study provider knows about the intricacies of who you are and what you may need, in order to provide you with the best service and housing placement possible.
"You need to be honest and upfront about your intersecting identities, your concerns, and what type of housing you are hoping to engage with. If there is a housing survey or questionnaire, I highly encourage you to be as honest as possible, by telling your program about your concerns, identities, and needs," Chris explained.
6. If the country that you study in isn't fully LGBTQIA+-friendly, make sure the program offers you a safer space of belonging
Sometimes, the program that best fits our other needs and interests happens to be in a country that isn't openly LGBTQIA+-friendly. And, if that's the case, you may have a harder time finding community, belonging, and acceptance in your host-country. However, if you anticipate having a hard time from locals for being LGBTQIA+, you should make sure to choose a program that will offer you the safer space and support that you'll need.
Based on personal experience as a queer study abroad alum, let me just tell you that being a queer or curious study abroad student coming from the U.S. is usually the norm on different programs. This is awesome because it means that you will likely meet other queer study abroad students while on your program and be able to find community in that way.
Just as important as it is to find this community support, it's important to ensure that the on-site program staff is well-equipped to support you and your needs. Remember, they're providing you with a service meant to fulfill your needs, and if they can't, they're not the program provider for you.
7. Don't settle!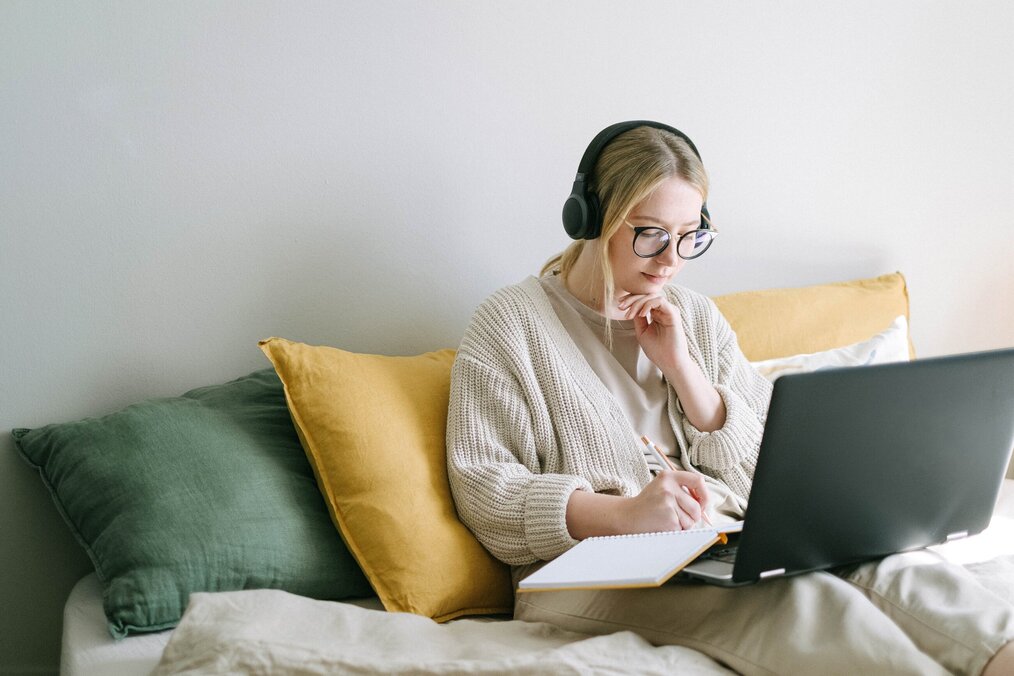 When you're looking for an LGBTQIA+-friendly study abroad program, think of it as shopping for a service (like a phone plan or a training program) -- if the program doesn't offer the support that you need, move on to the next one.
You can start to gauge the level of support that a program provider will offer you by reaching out directly to them about your LGBTQIA+ identity and needs. Based on their response, you can get a feel for just how supportive they will be of you throughout the duration of your program.
"Ask the program provider first whether their program can meet your needs. Do they have gender neutral housing options? Are they willing to use the name and pronouns you give them? Have they ever dealt with a student whose travel documents listed a different gender than the one they identify as? If folks are hesitant in response to questions, consider looking for a different program option that still meets your primary goals but maybe feels more comfortable," Mara recommended.
Best of luck abroad!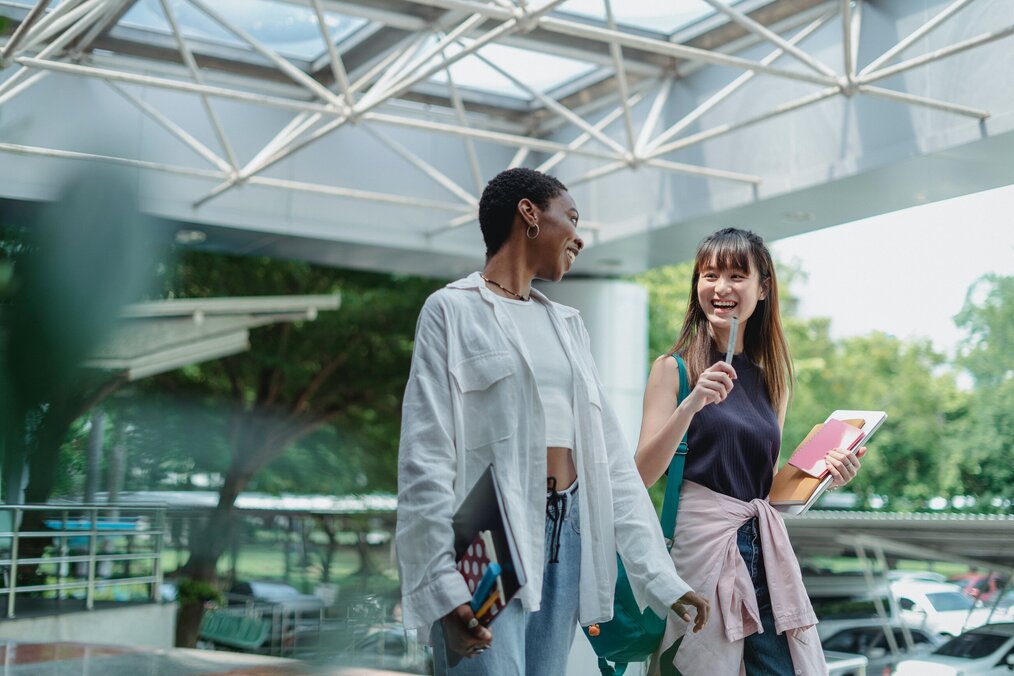 As you prepare to embark on your study abroad journey, I would like to leave you with some words of wisdom from Chris.
"Someone once told me during my study abroad experience to "not suffer in silence," meaning if you have concerns, questions, or need any assistance in regards to your identity, you should feel empowered to reach out and ask for help from your study abroad office, program provider, or their host university. Everyone who you interact with during the study abroad process is there to support you, but they also need to know what resources are needed to assist you in your success abroad."
Be bold, be brave, ask for what you need, and choose the best program for you!