Study Abroad
9 Ways to Have the Best Study Abroad Experience
It can be easy to get swept away by the excitement of being somewhere new and forget all the important things that will make your study abroad experience truly special. In this post, we'll go over some of our best tips for making the most out of your study abroad experience!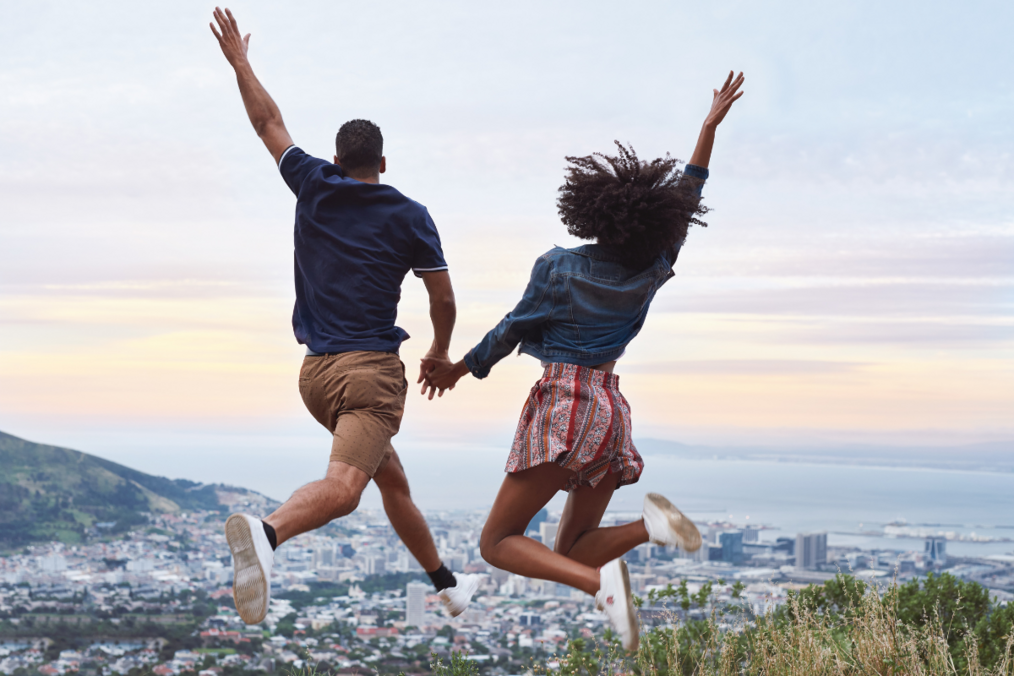 When I was 16 years old, I joined a short-term study abroad program through my boarding high school. It was a service and language immersion project that required me to volunteer on weekdays at a local school in Alsace, France. Whenever I look back on that trip overseas, even now -- over a decade later --, I think about how great it would've been if I had known how to make the most out of the experience.
Thankfully, we now have online platforms that can steer us in the right direction, helping study abroad prospects learn how to make the most out of their international program both in and beyond the classroom.
Here are a few study abroad tips I wish someone had shared with me.
1. Establish a plan – Create a bucket list of your program goals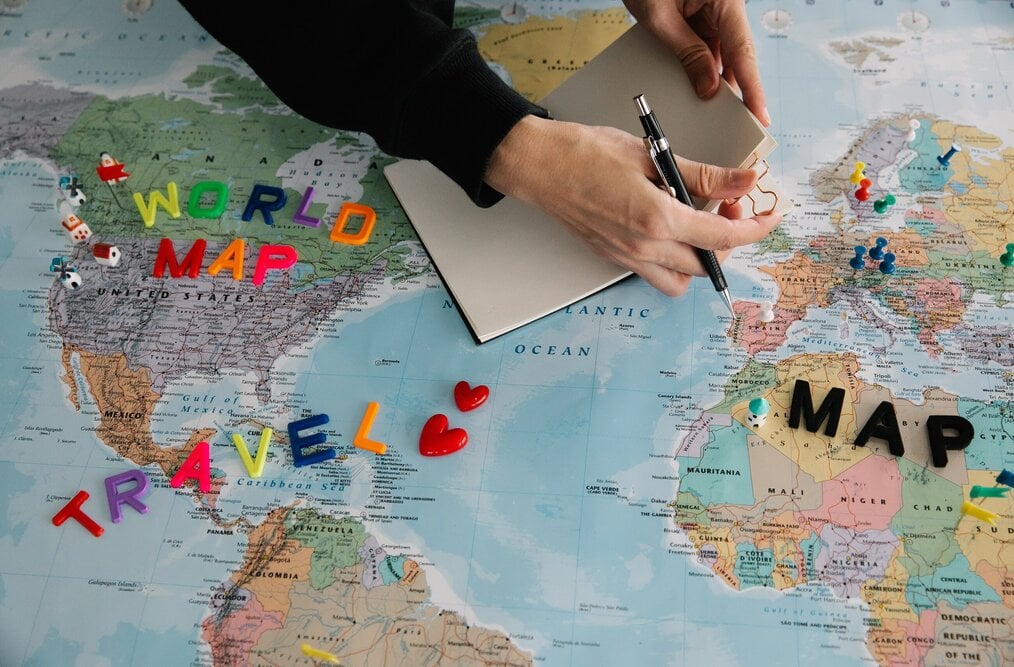 In order to improve your chances of absolutely falling in love with your study abroad journey, you should have some idea about what you want to get out of the experience. It doesn't have to be too specific, but an open-minded list of goals will help you stay on track if you ever start feeling like the days are all blurring into one another.
When I spent three weeks in Alsace as a teenager, I had no idea where I was on a map of France, let alone what to expect from it. I sort of figured my program and teachers would arrange it all for me. They did, to an extent, but it meant nothing to me because I hadn't researched anything on my own.
My experience was with a service and language immersion program, and I kept busy with my small-town volunteer schedule. I knew nothing about the town beyond the job and my host's home and very quickly found myself living what felt like a provincial life.
Being a visual learner, I needed to read maps, look at photos, and visit sites in person to really understand where I was and where I wanted to be.
Luckily, I made a friend with her own France bucket list who allowed me to tag along on some experiences when we weren't working. For example, she was Catholic and wanted to experience mass at Notre Dame in Paris. I wasn't Catholic, but who doesn't love Quasimodo? I respectfully joined when our group took a Parisian weekend trip and fell in love with the medieval cathedral.
That positive experience inspired me to join every activity planned for the remainder of the trip. Looking back, setting more goals (like she did) would've helped me get better acquainted with the cities much faster.
Setting goals is important because it helps keep you focused on what's most important in life, rather than getting distracted by unimportant activities. By setting realistic yet challenging goals for yourself while abroad, you'll be able to create meaningful experiences that will last forever in your memory bank.
Here are some examples:
Swim with dolphins
Go skydiving
Join an organization at my host university/college where I can volunteer in the community
Make lots of friends!
What to include on your bucket list:
People to meet: Talk with your study abroad advisor, who will likely have a list of contacts in the area where you're going. Ask them who they would recommend interviewing or meeting with during your time abroad. They may have connections that can help you find someone who has unique experiences and insights of the country or city!
Places to visit: Make a list of places you want to visit while studying abroad so that when it comes time for spring break or winter vacation, you know which places are on your shortlist!
Things to do (or try): If there is anything specific that interests you, write it down in this section of your little black book—for example, "try traditional English tea at Leighton House Museum & Garden."
2. Be present and vocal during orientation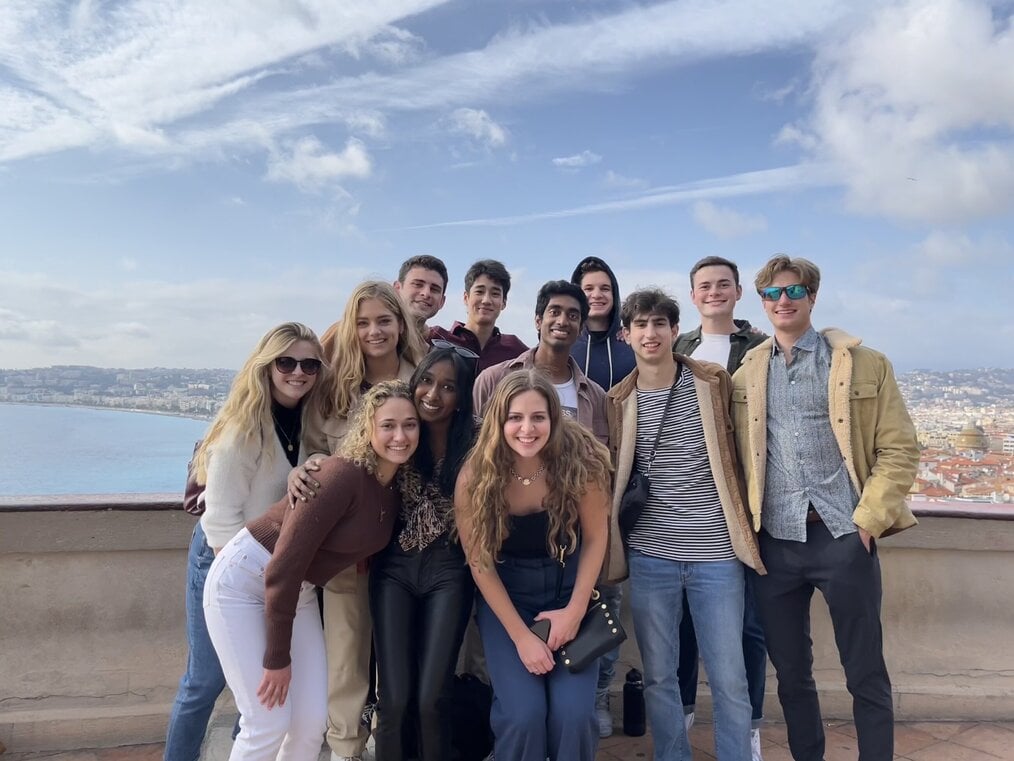 I'm relatively shy. Once I am comfortable, you can't get me to keep quiet, but like most people: warming up to strangers is difficult.
This is why your program orientation is so important. I hated orientation as a teen. I thought it was a waste of my time and had no interest in playing cheesy icebreakers. But wow -- it makes a difference!
Orientation provides the opportunity to get over your shyness and fears before your study abroad program. It grants the opportunity to make a friend or two so that you can find a familiar face amid a sea of apprehensive newbies when you touch down.
But it only works if you put in the effort. Be present during programs. Listen to the advice shared by alumni, counselors, and advisors, and be vocal if you have questions. The more prepared you feel before arrival, the easier it will be to jump in and fully embrace the experience.
Once you start your program, the time will fly by -- don't spend most of it feeling things out.
Tips for making the most of your orientation:
Ask questions: Your professors, advisors, and program directors are there for a reason - they want you to succeed. If you have questions or concerns about coursework or living conditions, ask them directly. The sooner you get the answers that will help guide your decision-making process, the better off you'll be later on down the road when it comes time for exams and projects.
Be open to making friends: The people in the orientation room are there specifically because they want to help students like yourself learn more about life abroad so that everyone can have an amazing experience together.
3. Leave your comfort zone and try new things!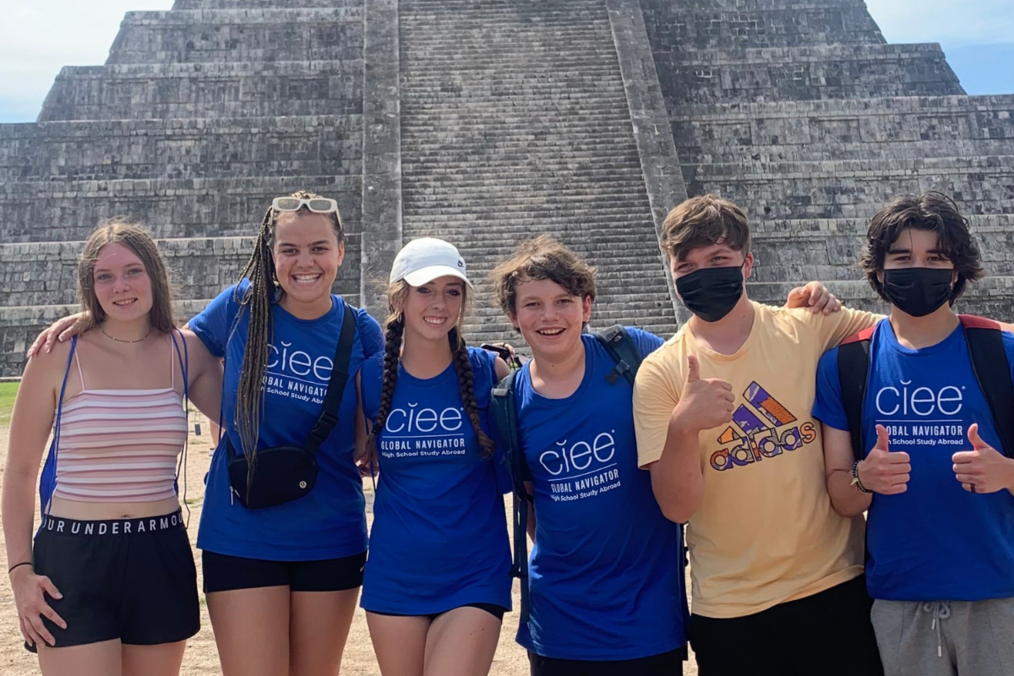 One thing I wish I had done more while studying abroad was eating local foods whenever possible because so many countries have specialties that most foreigners would never get the chance to otherwise.
Don't be afraid to try new things, even if it seems strange or scary. Whether it's learning a new language or trying a food you've never had before, there are plenty of opportunities for you to learn and grow during your study abroad experience.
4. Make meaningful friendships and connections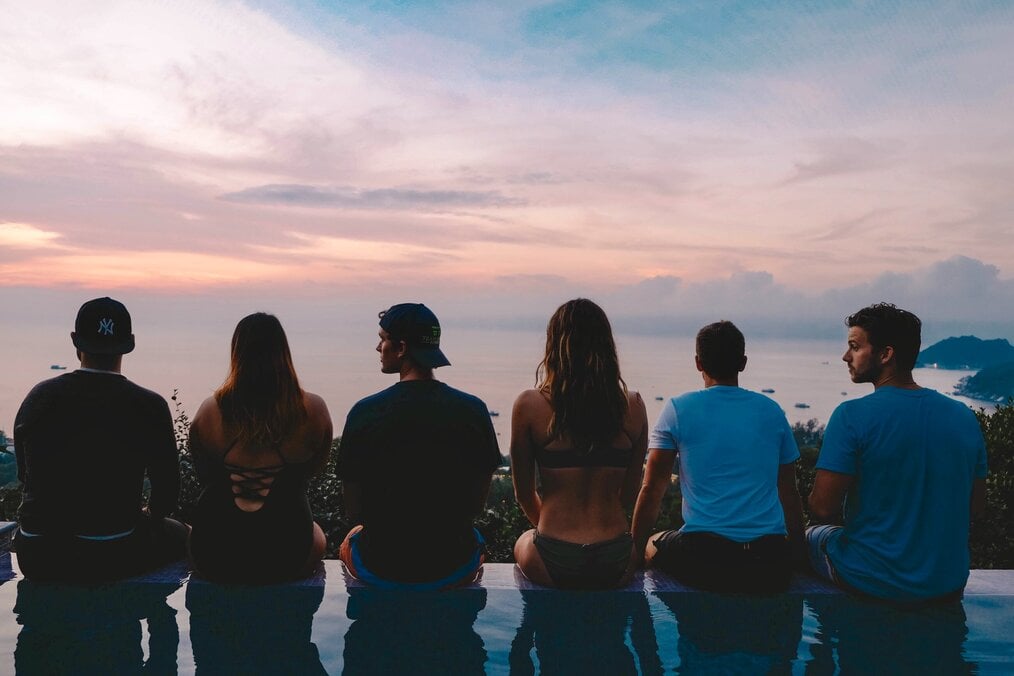 Speaking of friends and newbies at orientation: be sure to build your "black book." No, this isn't dating advice -- it's the beginning of your networking training.
During your study abroad experience, you'll meet numerous influential professionals and colleagues. Get to know them and save their contact information. Stay in touch after your program ends, too!
The majority of graduates and post-grad professionals (even C-suite executives) gain job leads, and career boosts through networking. Your network starts at orientation, continues during the program, and follows you throughout your career.
From your advisor to your classmates, make meaningful connections by taking a minute to briefly introduce yourself, what you love, and the goals you hope to achieve with the program.
It doesn't need to be formal -- in fact, you should try to stay genuine and authentic. In reality, you're looking to find a professional spark somewhere in the room and to nurture that connection through the rest of your career. You never know who will remember you years down the line (or recommend you for a future project).
5. Embrace the local language & culture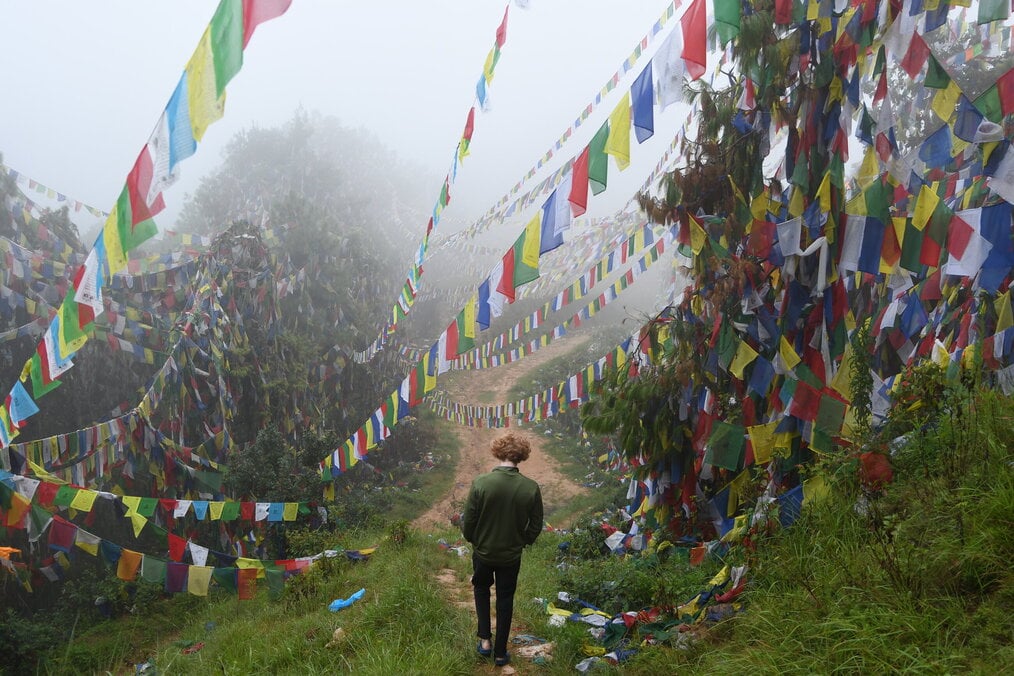 If you are visiting a destination where English is not the primary language, get studying! Using the local language is a crucial thread woven in your study abroad journey, and you will feel lost without it.
During my time in France, I spoke French quite well -- or so I thought. Upon arrival, I realized they spoke a lot faster than I could process. It was scary, and I shied away from speaking at all for a few days. Then I realized that wasn't going to work if I wanted to improve my French. So I studied my French-English dictionary daily while giving my best effort, albeit making many mistakes.
The locals were pleased to see me trying, and I immediately observed much more positive interactions with strangers (if you've visited France before, you might notice the adverse reactions to visitors who don't try).
If your program has a language requirement listed, know that you'll be on your own and will have the opportunity to practice speaking a second language in full force. It is an experience that will look great on your post-study abroad resume.
Learning about the culture of your host country will help you to make friends with the locals, and it can also give you a deeper appreciation for everything that makes up their way of life. Once you learn more about another culture, it is much easier to understand why people in that country do things the way they do.
Read more: 5 Tips to Help You Overcome Common Language Learning Problems
6. Do your research on the area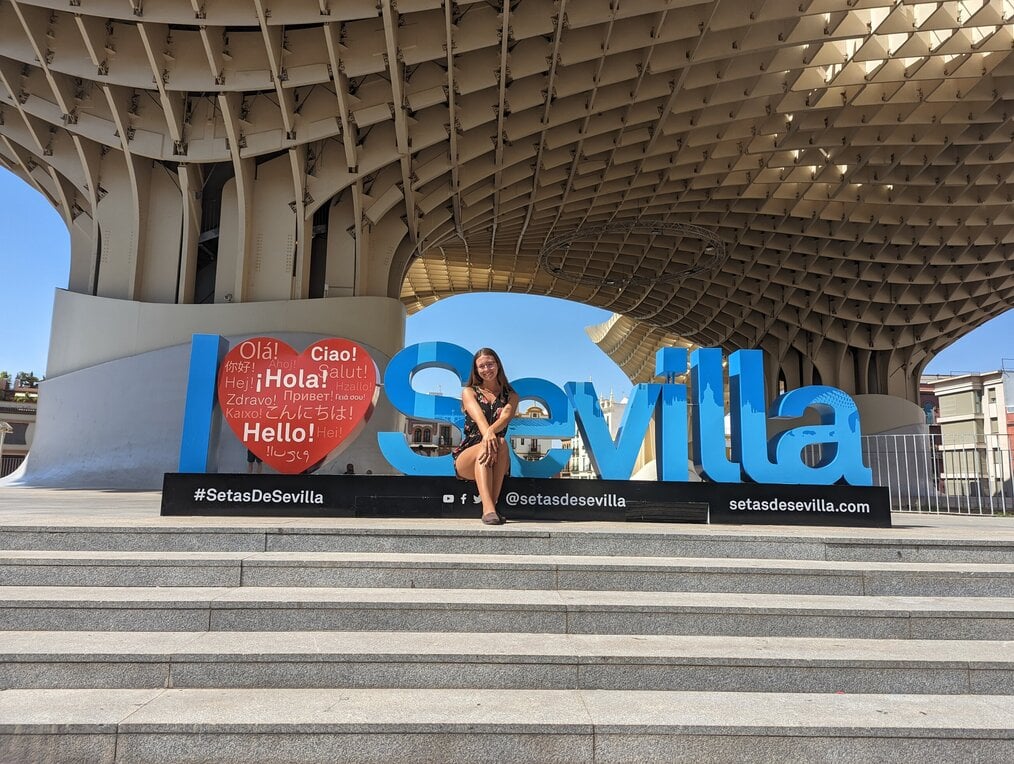 Before you leave for your study abroad experience, it's important to do a little research on the area. Researching the language of where you are going is an obvious way to help yourself learn more and make yourself more comfortable in the country. However, there are other things that can help make your experience better too!
Research the culture and customs of where you're going.
Learn about their history as well as any current events or recent changes happening in their culture.
Take some time to look up what kind of food they eat and how it's prepared (and if it's something different than what we have here at home).
Look into some art and music that comes from this place along with any famous artists who live there or were born there (this could include musicians, painters, and sculptors) so that when someone mentions them by name or shows off artwork from them during class discussions/lectures/etc., then everyone will know who they're talking about!
You should also do some research into geography: What does their climate look like? What kind of wildlife does exist within their borders? How far away is this place from other cities around the world? These answers can help guide decisions regarding travel plans when visiting new areas on campus like museums/galleries/zoo trips, etc.
Read more: How to Deal with Culture Shock While Abroad
7. Travel outside of your study abroad site as well as within it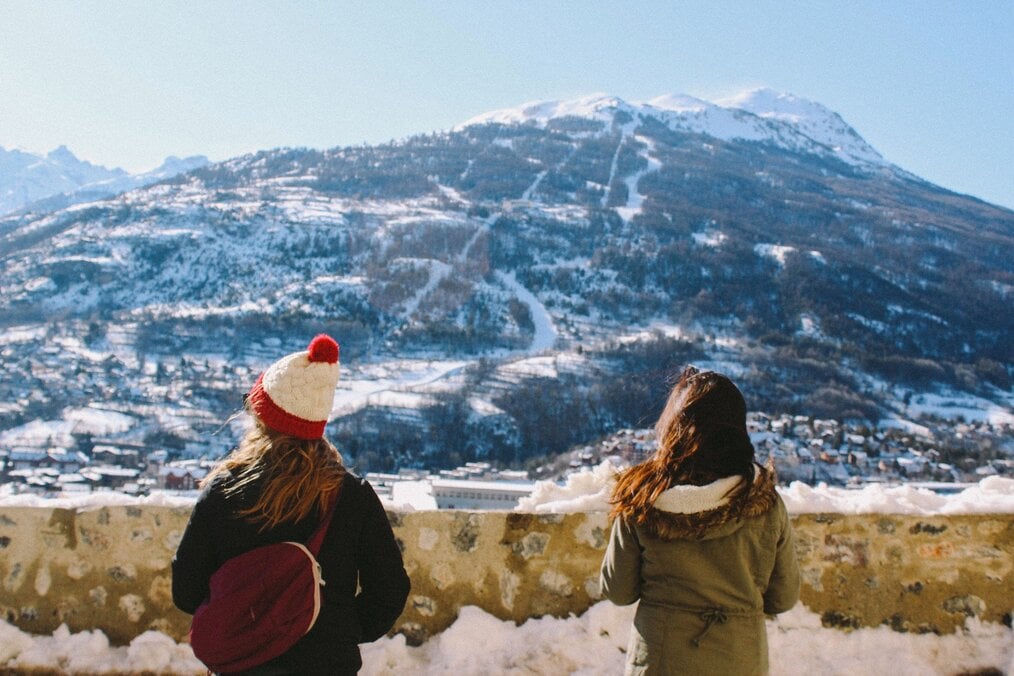 You're probably thinking, "Of course, I should travel! I want to experience as much of my host country as possible." Traveling within your host country is a great way to learn about the culture, but one thing that students often forget is that traveling within your study abroad site may provide just as much insight into both local and national customs.
For example, if you are studying in London, you can take a day trip to Oxford or Cambridge for an educational experience. However, if you live in London and somehow manage not to go out into the city on weekends or during breaks from schoolwork (note: this will happen), then you will miss out on opportunities that could have been life-changing experiences.
8. Journal the good and the bad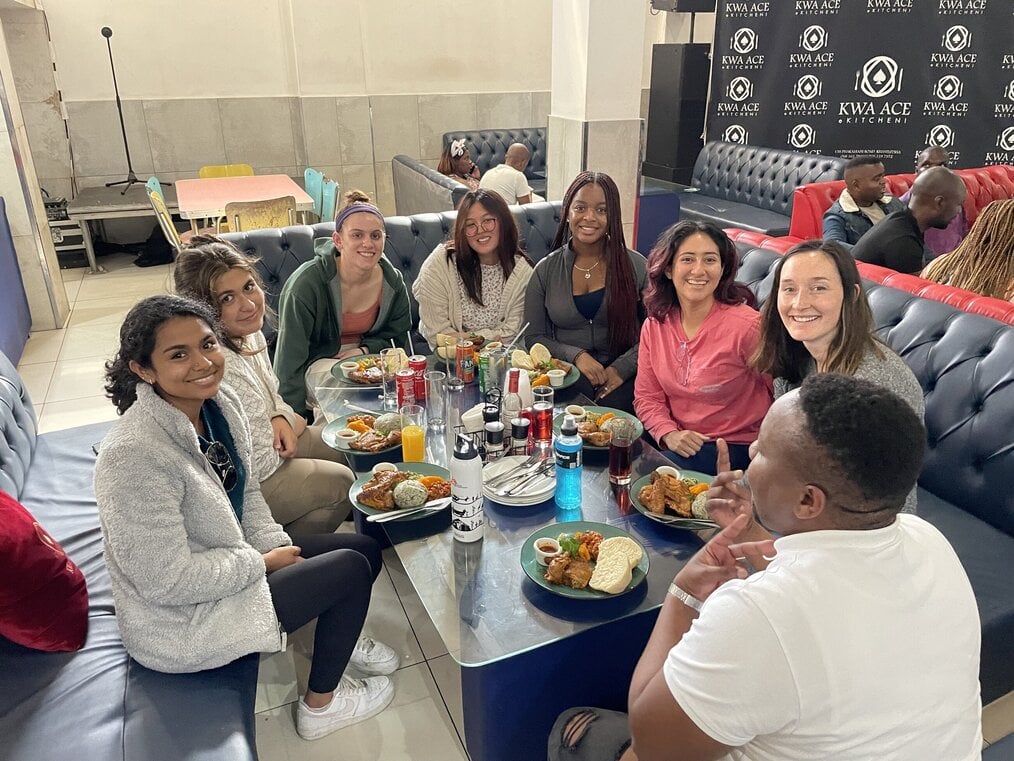 One of the best ways to make the most of your study abroad experience is by journaling. Journaling can help you figure out what your favorite parts are, it allows you to reflect on what you've learned, and it can also be a great way to connect with people who have been in similar situations as you.
Personally, I was battling a newly diagnosed chronic illness during my study abroad experience. Despite my sad days of struggling to manage the new changes in my health, I was able to go through reels of photos I documented during my trip and see how wonderful the experience was.
Genuine memories of laughter, exploration, and innocence spilled through each image, and I realized how exciting the journey truly had been. How much I'd grown. And how much more I looked forward to experiencing abroad.
9. Leave your mark in a tangible way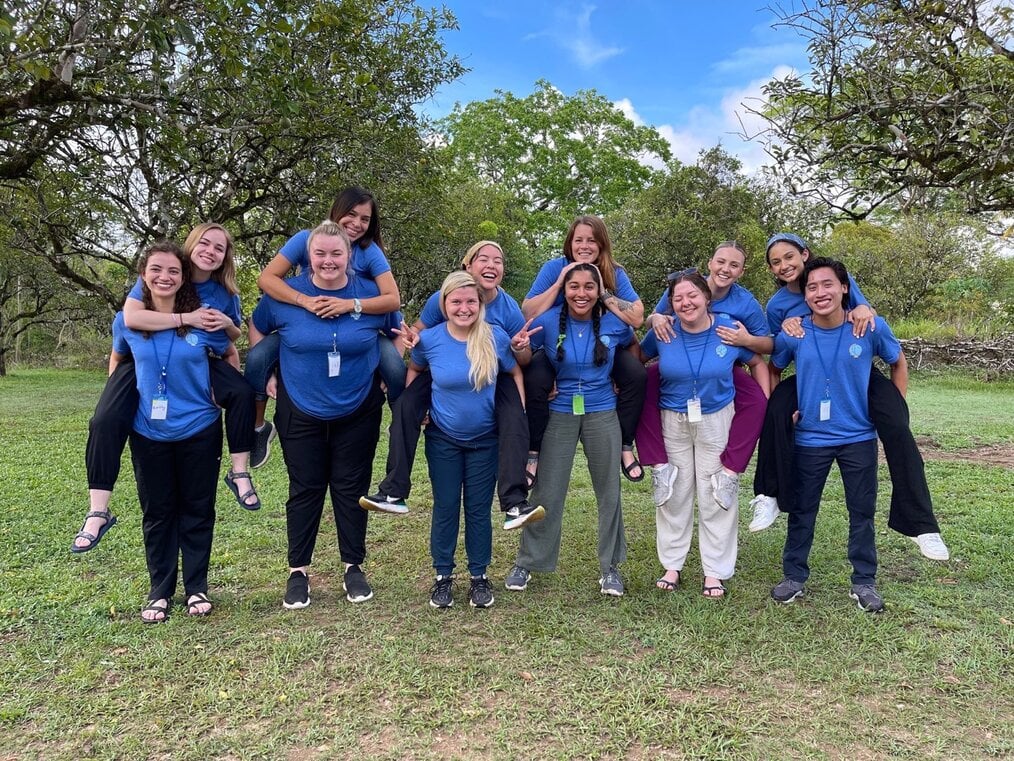 When you leave your host country, you'll be leaving a part of yourself behind. It's nice to do something during your stay abroad that will allow you to leave a lasting impression on the people and places around you. The easiest way to do this is by donating money or supplies to the country or city where you're studying abroad. Don't just think about what they need; think about what can be done with it!
Ways to help the community:
Buy new clothes for the children in your host family and donate them before leaving.
Buy books for your host university's library (or a local school).
Purchase groceries from local stores for your host family.
Have an amazing time overseas!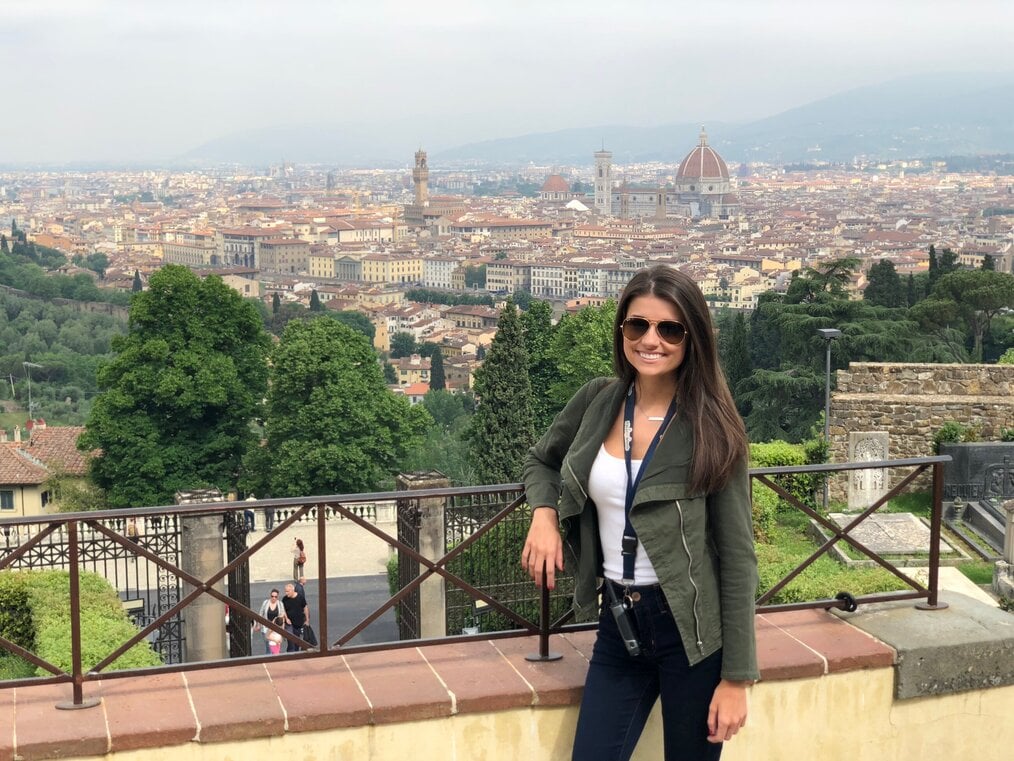 Studying abroad is one of the most rewarding experiences you can have, but it's also pretty scary. As a student who completed two study abroad programs myself, I know firsthand how intimidating it can be to pack up your lifeand move halfway across the world for an entire semester.