Study Abroad
The Perks of Direct Enrollment for Study Abroad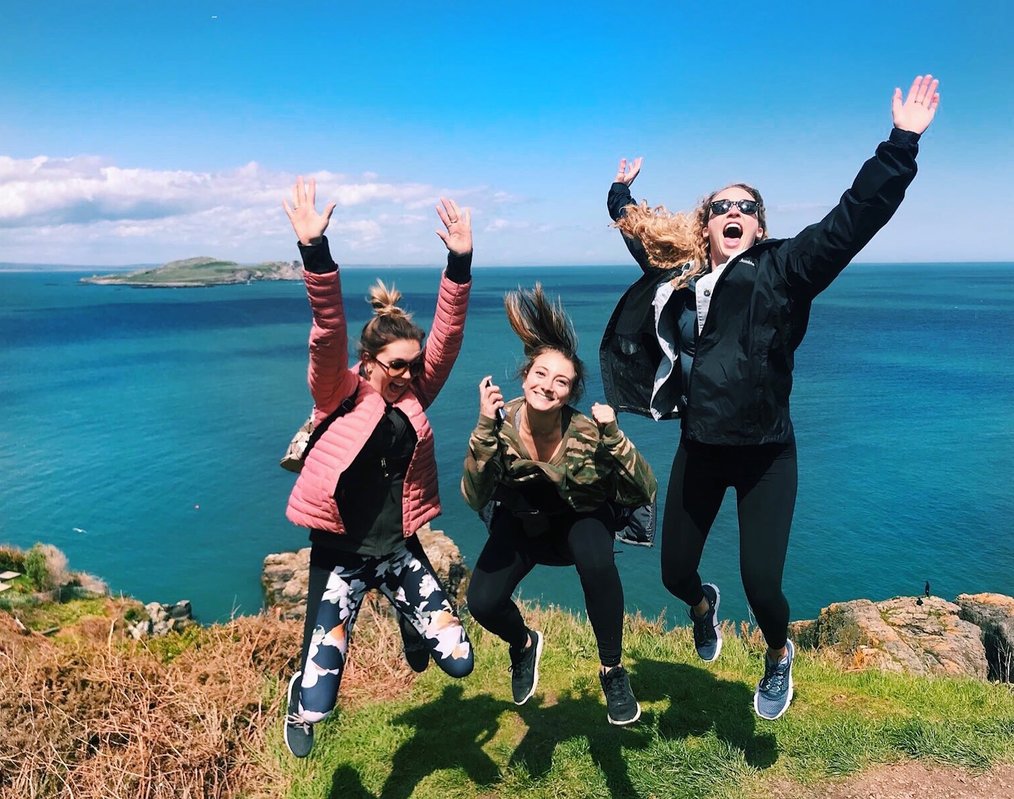 Many students hire a third-party provider to make their study abroad dream happen. But for those with budget considerations or the desire to fully customize their experience, there is another, attractive option: direct enrollment.
More and more intrepid young travelers -- you veritable citoyens du monde -- are do-it-yourselfing your way to the perfect study abroad. By ditching the for-profit companies and enrolling directly as a student in a foreign host university, your options for food, housing, and the overall experience become limitless. Come with us as we dive into the perks of enrolling directly to study abroad and how you can make it happen!
Convinced that a third-party provider will save you tons of trouble? Here's why it's actually easier and more efficient to directly enroll to study abroad at a foreign university.
1. Direct Enrollment is Cheaper
Although third party providers can save you time and stress, they are able to do this because they're more expensive than signing up for a program directly through your host university. However, not all students can afford to pay for these extra services.
If your decision to study abroad comes down to money, enroll directly. This is usually going to be the cheapest option, and studying abroad is an objective good, so do what you have to to get there. Enrolling directly might save you enough money to make your dream happen. Comment dit-on, heck yeah!
Where does that saved money come from, and what are you missing? Say you're going to Paris. A third party provider might include a weekend trip to the Mediterranean and a cafeteria meal voucher in the price of their program, as mine did. That sounds great, but you came to Paris to see Paris. You came to cook your own meals in your loft and dine at fine cafes! That money saved is just more cash for crepes, more euros for gelato! This is the thrifty traveler's choice.
2. Direct Enrollment Offers More Independence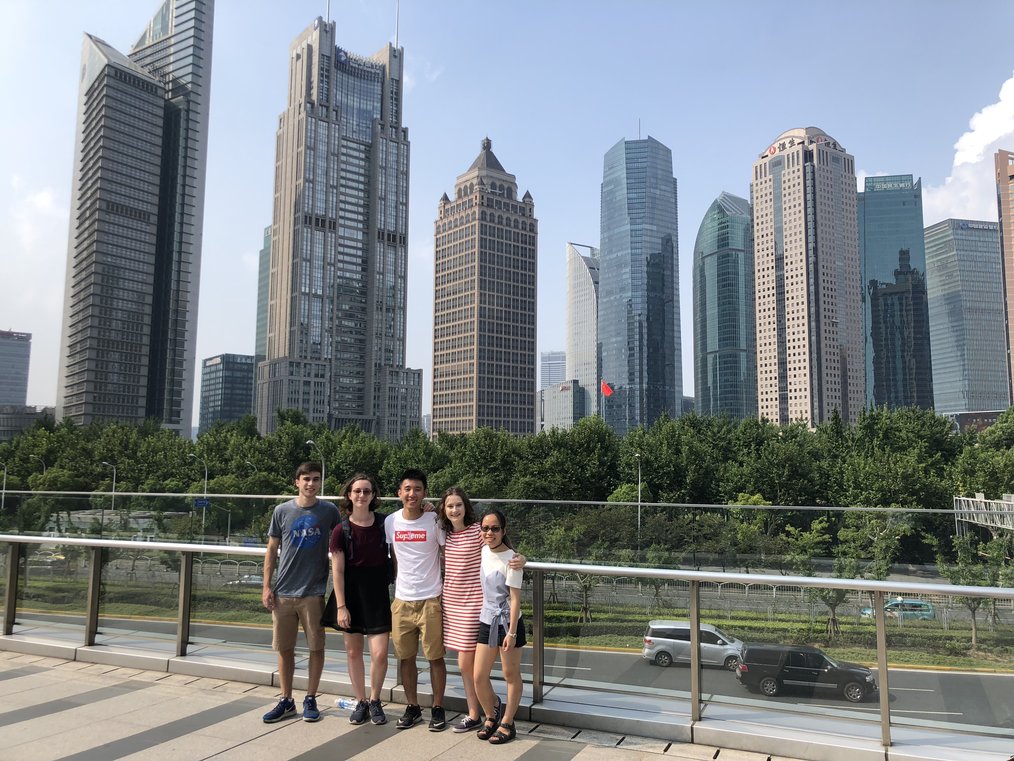 Direct enrolling lets you infinitely customize your experience. Want to pick the neighborhood your London flat is in? Want an apartment with a bedroom window overlooking Shanghai? By enrolling directly you are not confined to your provider's housing options. If you don't want to do a homestay with a stranger, or live in a dorm, or choose from their very limited apartment options, direct enrolling gives you the freedom to choose.
Another often-overlooked perk of ditching the third party provider is getting a head start on the experience. There are no dull orientation sessions to attend. When I arrived on my study abroad program in Paris, I was young, excited, and desperate to go out and see this city I'd dreamed of, but instead I was stuck in a stuffy classroom watching PowerPoint slideshows about curfews and customs.
This information is important, but if you're the kind of traveler that wants to dive right into your new life and breathe deep from life's rich bouquet, you'll relish the immediate freedom you have from day one.
3. It Offers a More Immersive Experience
Direct enrollment is the pure immersion experience. Your classes will be conducted in the language of the region and your classmates will be regular university students. You will be subject to the same ground rules and grading scales, the same expectations and etiquette.
This level of immersion is like Miracle-Gro for your language skills. Necessity may be the mother of invention, but it's the crazy uncle of fluency. By forcing you to actually use the language you're learning, immersion multiplies your gains.
Direct enrollment is the pure immersion experience. Your classes will be conducted in the language of the region and your classmates will be regular university students. By forcing you to actually use the language you're learning, immersion multiplies your gains.
For students in third party provider programs, there is a constant temptation towards American culture. By truly being a lone-wolf American (which is not actually a Clint Eastwood movie), there is no inviting safety net of English conversation and American influence.
You will adopt and adapt to your host country's culture, and your experience will be much richer for it. You travel to see the world, not to look back over your shoulder. Good on ya for it!
4. You Can REALLY Challenge Your Language Skills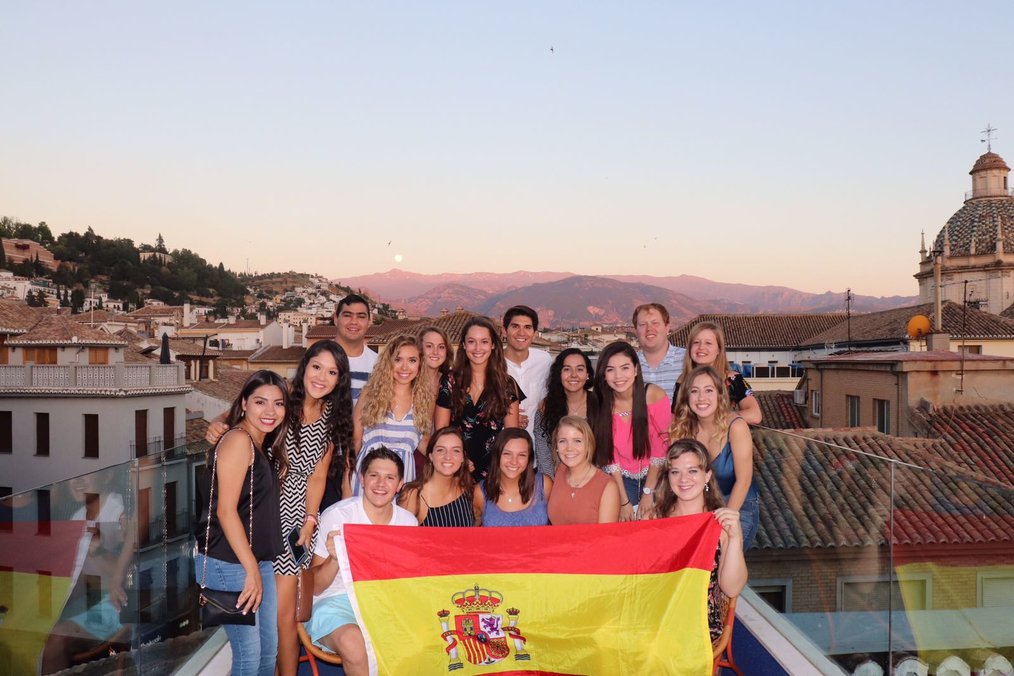 If you're directly enrolling in a foreign university that doesn't offer the bulk of its course load in English (some universities, especially at the graduate and post-grad level, will offer courses in English -- even if that's not the official language of the country), direct enrollment is a chance to really put your language skills to the test.
You won't just be taking Spanish classes, you'll be taking all of your classes in Spanish. Meaning, you'll learn your major's jargon in another language and you'll get to practice speaking 24/7.
Of course, it's a double edged sword. You have to have a pretty good grasp of the language before studying abroad in order to attend classes in a foreign language. If learning a language from start (or near start) is more your goal, then direct enrollment may not be the choice for you.
5. You'll Meet More Local Students
Rather than being surrounded by fellow Americans and exchange students all the time, you'll be able to meet more local students. Ultimately, this will give you a better understanding of the culture and student life at your host university.
Also, isn't it more fun to spend your weekend getting to know your host city with someone from there, than city-hopping every weekend?
How Do I Enroll Directly in a Foreign University?
If you're going to take the proverbial road less traveled, consider this How-To list your map.
Register and apply -- Choose the university you want to study abroad at, talk to your study abroad advisor about credit transfers, and get ready to apply!
Find housing -- Direct enrollment programs won't usually include housing. You'll have to either arrange student housing through the university or elsewhere yourself.
Sort out food and transportation -- Ditto on food and transportation. You may not be able to rely on a university cafeteria either, so be sure to set aside a budget for groceries and eating out.
Get travel insurance -- Again, some third party providers will help you with health or travel insurance, but with direct enrollment, you're on your own. First check to make sure your current insurance doesn't cover you overseas, then look into travel insurance options. Companies like World Nomads offer supplemental travel insurance for students studying abroad.
One Final Consideration...
Because we believe in providing you with the most comprehensive resources available, we also encourage you to read these other resources about ways to enroll in study abroad programs: