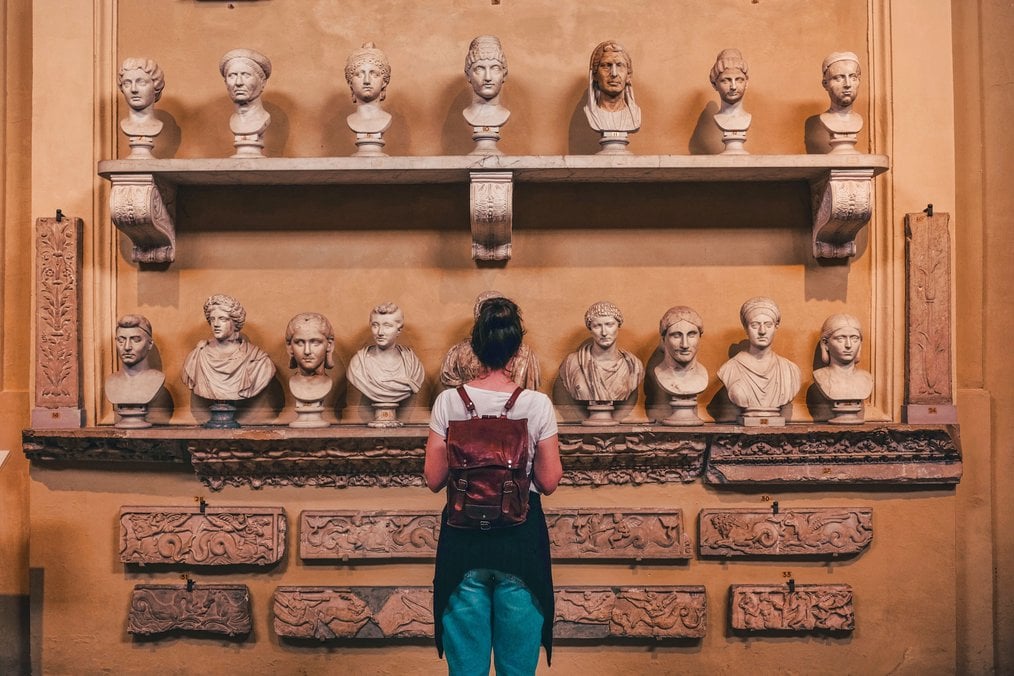 You have chosen to study abroad in Italy and live la dolce vita, you have chosen an amazing country filled with food, art, fashion, and of course, wine. With all that wine and pasta you are probably worried it won't be la dolce vita for your bank account. Studying abroad in Italy is an amazing experience... but the cost of living and studying in Italy can be difficult.
The months leading up to the semester I studied abroad in Florence, Italy it was daunting to even think about handling my money and sticking to a budget. I would need money to live but I wanted enough money to truly enjoy my time there. I made studying abroad possible through scholarships and loans so I had to be extra careful not to blow through it all that money and even try to return with some of it.
It was different than how I spend money back home because when living in Italy it is near impossible not to stop at every cafe or panini shop and pick yourself up something delicious. I soon learned budgeting would take both will and skills so I got savvy and thankfully picked up some handy budgeting tips which I've listed below to now help you too.
Apply for Grants & Scholarships
The first thing to think about before you go abroad is where all that money is going to come from. Applying for scholarships or grants is a huge resource pool that you can apply to before you leave.
Not everyone knows that there are actually a ton of grants and scholarships out there for students looking to study abroad. Scholarships range from those that are specific to your host country or ones for the subject matter you'll be studying such as foreign language studies and more. Check with your university, a lot of times they have study abroad scholarships most people don't even think to apply to. The largest scholarship I got was actually from my school.
For those college students who receive the Pell Grant you can qualify for the Benjamin A. Gilman International Scholarship. This is a hefty scholarship that is highly competitive but well worth it as they reward around $8k or more sometimes. Also see the Ashley Soulé Conroy Foundation which awards $4k each semester to recipients.
Do some research and apply to as many as you can, you never know which one you'll get a bite from, by the time I left for Italy I had applied to about 15 different scholarships.
Consider Doing a Homestay
While studying abroad is an opportunity to live on your own in a new country, it can get costly paying for all that goes into living on your own. Most universities offer homestay options, meaning you can stay with a local during your time abroad and they will set you up with room and board.
Homestay can be a sweet deal for those studying abroad on a budget. It can also be a way to interact with the local experience of your host country, living with a local can open your eyes to a one-of-a-kind experience.
Get Cooking!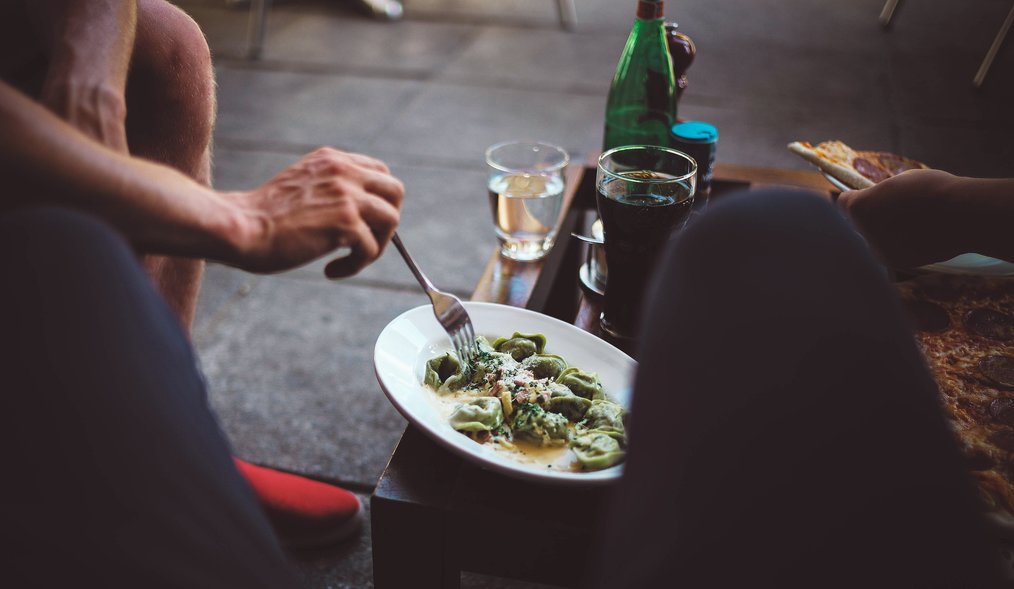 One of the biggest money pits that catches you when you're studying abroad is food. I, like most, found myself wanting to eat out for breakfast, lunch, and dinner. Whether it was a croissant for breakfast, a panini for lunch, or a couple rounds of pasta for dinner, it can all add up very quickly.
Living it Italy means being in a culture with some serious gastronomic pride, as it is often called. It's a culinary culture so cooking is a great way to be a part of it. I cooked a lot during my abroad experience as a way of both saving money and eating healthy. I liked to make Tuscan styled veggie dishes with produce I picked up from the fresh markets.
Ah yes, the markets, Italy is known around the world for their fresh food markets. Whether you're shopping for aged pecorino cheese or fresh tomatoes you'll be sure to find them at any market. Some of the smaller towns may only have one or two but the many of the larger Italian cities have several markets. I always got my fruits and vegetables at the San Ambrosio market in Florence, near my apartment. The produce was almost always cheaper than buying it at the local Conad (widely popular Italian supermarket).
The best trick to cooking while studying abroad in Italy is pasta. Even back at college in the states pasta is my best friend when it comes to cheap and easy dinners. You can make anything with pasta like chicken alfredo or zucchini and marinara sauce. Not all pasta has to be had at a restaurant. Plenty of shops and markets sell handmade pasta that will knock your socks off. I used to find pasta dish recipes to cook on Pinterest so I wouldn't feel like I was missing out and trust me they would knock your socks off. .
Dine on Food Not Dollars
You don't want to spend your whole time abroad staying in and cooking, trust me you will regret it. You can still enjoy going out to eat without blowing through your whole budget.
Another budget-friendly trick while studying in Italy is to dine in trattorias rather than restaurants. Trattorias are often more casual and the bill will often reflect that. Then, of course, there is the Italian aperitivo, somewhat like happy hour. Aperitivo is served in the evening at restaurants as an all you can eat buffet for the cost of one cocktail. At aperitivo, you can have a full meal and a drink for less than €10. It's also a great activity to do with friends if you're looking for cost saving entertainment.
Don't Always Order the Wine
When you get to Italy you're hit, wine sold just about everywhere from wine shops on every corner to your neighborhood gelateria. For many of us who come abroad, it is the first time we are of legal drinking age, it's liberating at first but then you're hit with just how much wine adds to the bill.
For the times you do go out to eat and want wine, try sharing a bottle of house wine with the table instead of each getting a couple glasses. Instead of going to meet friends out for some wine consider getting a cheaper bottle at the store and bringing it out to a piazza to watch the sunset. In Italy the cheap wine is often better than the more costly bottles, take advantage and go the BYOB route when you can.
Travel Within Italy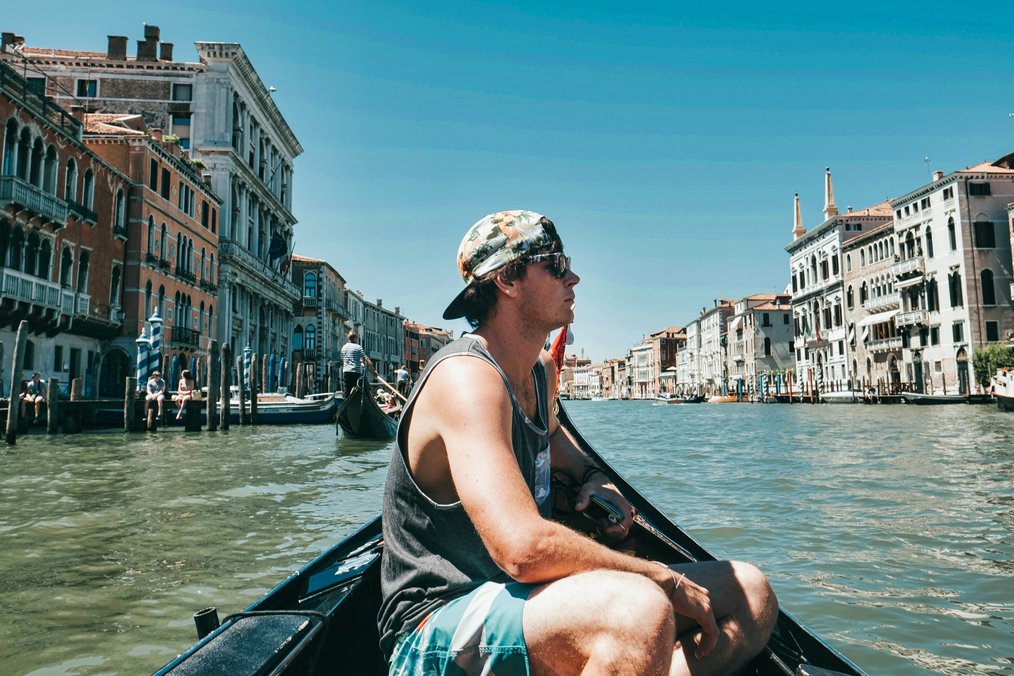 When you're studying abroad in Europe there's an initial frenzy of opportunity. So many European destinations seem closely within your geographical reach. The frenzy faded fast for me when I realized how much it actually costs visiting other countries on the weekends.
Attempting to travel the world in 80 days is not only draining on your bank account but also on your body, all these amazing cities can become a blur. Remember, you are in Italy, a country known as a whole for its immensely rich culture.
Take this opportunity to explore Italy to its fullest. Having only been officially unified as a country during the 1800's, every city or town in Italy is different from the others. Everything from the food to the landscape to the people you are sure to encounter a new side to this amazing country.
Try taking a trip to Naples where pizza was invented. Get lost in the city of love in Verona and take the bus up to the beautiful Lake Garda for only a couple of euro.
On day trips like my friends and I would pre-make sandwiches and pack them for the trip. This works because we weren't gone for too long where the sandwiches would go bad and we wouldn't have to eat out twice while being gone all day.
Master the Art of the Staycation
By studying abroad in Italy you have transformed your classroom into an Italian landscape with an abundance of cost-free adventures. Italy is known for its piazzas (plazas), gardens, or historical landmarks and buildings. The only thing it costs to go outside and explore is a sense of adventure.
One of my favorite things to do while living in Italy was to simply walk around and people watch. When you're a student abroad you are not necessarily a tourist nor are you a local, so think of it like staycations or being a tourist in your own town. On my walks through Florence, I would take different routes I had not walked before, stopped into artisan shops as they were handcrafting woodwind instruments, or took photos of the old architecture around the city.
If you get even more travel savvy you can also hit Facebook and research events going on in your area. I once found a free documentary screening for my friends and me to go to one night. Museums in Italy are along a wide range and while some cost more than others, some are free. Many museums offer student discounts or free entries on certain days or during certain hours. Research beforehand can make a huge impact on your traveling experience.
Keep a Log
Like any budget, you have to keep track of your spending. I would write down everything I purchased each day (including 1 euro espressos), then tallied it all up at the end of the week (usually Sunday nights). I divided my spending into categories like food, drinks, travel costs (train tickets), etc. After developing a sort of pattern in each category, I created a budget limit for myself. Staying within a specific budget is not easy for everyone, it certainly was not for me. If you stick to your budget but give yourself some wiggle room you'll find a happy medium. For example, if you did not spend that much on food this week maybe got out for a drink with some friends.
Some of my friends took out a set amount of cash for the week or weekend trips with the strict mindset of not taking out any more. I tried this method for weekend trips and it really kept me within my budget. Watching the money leave your wallet has a stronger effect on the mind than simply swiping a piece of plastic.
Sidenote: Some banks have travel credit cards where you can collect points on travel expenses. For booking trains and flights you can get points which you can eventually put towards your credit card bill.
Studying abroad puts pressure on your bank account no matter where you go but it should not stop you from having one of the best experiences you could have given yourself. It is no secret why Italy is one of the most popular countries to study abroad in, there is so much to do, to see, and of course, to eat. Being abroad does not simply mean a 24-hour vacation. It is still daily life so budget like you normally would. Be wise about which costs are necessary and which aren't and remember to enjoy yourself.
It's no secret that Italy is one of the most popular countries to study abroad in but it's also no secret why. Studying abroad in Italy is a wonderful experience -- but it doesn't have to break your bank account. With these tips in mind, you can be wise about which costs are necessary, which you can trim, and where to splurge on your unforgettable study abroad experience.
This post was originally published in January 2013, and was updated in June 2018.