How to Study in Italy for Free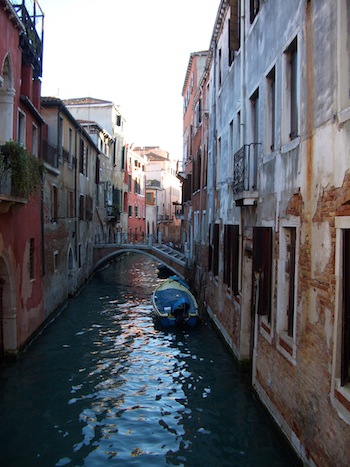 The salivating pasta dishes, the heart-melting fluidity of the language and the mesmerizing architectural feats that pervade Italy create a romantic, historically rich aura. The allure of the "boot" of Europe has not been lost on those interested in studying abroad. Italy is the second most popular destination for students who seek cultural enrichment.
Italy exposes students to museums lined with centuries-old paintings, duomos and churches adorned with intricate facades, and ancient ruins that reveal a glimpse of life during the Roman Empire. Yet, these untraditional learning experiences aren't as easily measured as those provided through exams and term papers.
As a result, most students opt for a summer, semester or year spent in a study abroad program. The cost to fund these study abroad experiences, however, can often leave students scouring every crease and crevice for spare change.
If Only I Could Study Abroad in Italy for Free...
Unless a lucky lottery winner kindly blesses you with an all-expenses paid trip, it's pretty unlucky that you'll be able to study abroad without dishing out a few bucks. However, there are ways to make this "outta the question" idea into a manageable, low-cost (and nearly free) educational investment that can enhance your life and career opportunities.
If you're willing to do a little research and think a little more creatively to find these affordable routes, you'll be ordering gelato and saying "va bene" sooner than you think. To help get you started, the following tips should set you on the path toward an affordable educational experience in Italy.
Our Comprehensive List of Best-Value Programs
For students wanting to study in Italy on a tight budget, check out the programs recommended below. You (and your wallet!) can thank us later.
Low cost, all inclusive study abroad providers ($10,000 or less):
Low cost language program providers ($2,000 or less):
Some of the aforementioned programs offer better services to students than others. Check out their ratings and reviews to compare alumni' experiences and see how these programs stack up.
Before You Leave for Italy
As you're combing through all of the academic paperwork from your university's study abroad office, you'll also want to start making a financial plan for yourself. Although it might initially appear that you're digging yourself a deeper debt hole by studying abroad, saving in advance and checking out "free" money resources (like scholarships) can alleviate many of your financial worries.
Scholarships for Studying in Italy
Students needing financial assistance can apply for a variety of study abroad scholarships to help fund their program. Many colleges and study abroad organizations offer need-based, merit and diversity scholarships for study abroad students, including CAPA, CIEE, AIFS and CEA. As with most scholarships, students should be prepared to complete the appropriate paperwork and write one or two essays as part of the application process.
Check out Go Overseas' list of recommended study abroad scholarships and grants.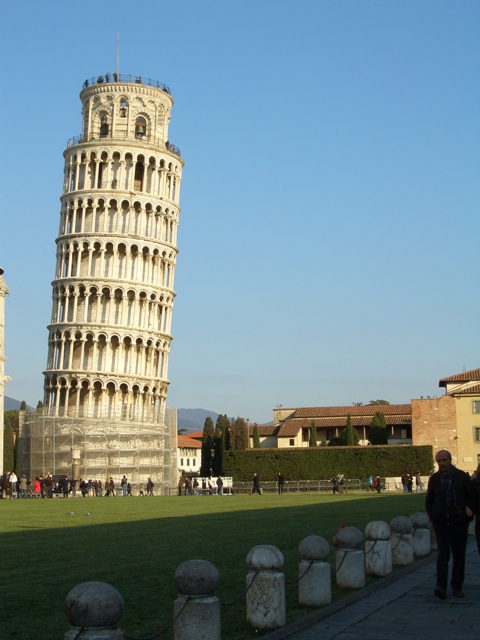 Intern Abroad
While most students think study abroad must take place in the classroom, interning abroad in Italy can offer valuable real-world experience while completing college requirements. From a summer fashion program in Florence through Global Experiences to bottlenose dolphin research in Sardinia through BDRI, students will gain hands-on job experience while gaining college credit. Although most internships are unpaid, the costs are significantly lower than most study abroad programs.
Apply on Your Own
Another option to consider that can drastically reduce costs is to skip the intermediaries and directly apply to an Italian university. Students can find universities in the major cities of Rome, Florence, Bologna, Milan and Naples, as well as many others. This not only gives you the opportunity to hand pick the university that offers classes most relevant to your major, but also the ability to check out the most affordable cities in Italy.
However, keep in mind that if you choose to arrange your study abroad experience on your own, you will also be responsible for your flight, housing and visa arrangements. This can be a hassle at times, but can also be a more cost-efficient choice.
Examining the costs of study abroad - what all are you paying for?
Search for Flights
While most students spend a majority of their time looking at tuition and room and board costs, it is important to also consider the cost of an airline ticket. Depending on the time of year, tickets can run a few thousand dollars – if you're not careful.
According to Kayak, those planning an international trip should make flight arrangements "34 days prior to departure." Many travel experts also recommend that travelers book flights on a Tuesday or Wednesday, when prices typically drop.
Read Skyscanner's tips for getting awesome flight deals for studying abroad!
While You're in Italy
Whew. You finally made it to Italy. While it can be tempting to throw all of your budget-conscious ways out the window, here's where your money saving techniques will prove especially useful. Read on for tips and tricks to maintain your budget while you're studying abroad in Italy.
Watch Your Dining Sessions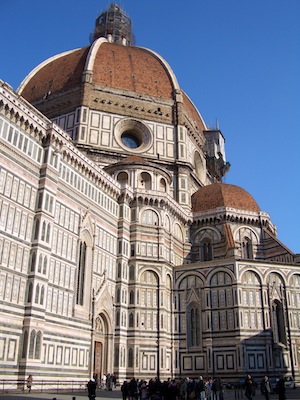 One of the best ways to reduce the financial burden of studying abroad in Italy is to stick to a budget and be mindful of where your money is going. If you are living with a family, then try to eat as many meals with them as possible. Generally, home-cooked meals are part of your program fees.
Likewise, if you're sharing an apartment, opt to cook meals with your roommates rather than splurge on take-out. Buy food at the local outdoor markets when possible rather than the grocery stores. An occasional meal out is part of the experience, but it doesn't need to be a daily habit.
Transportation
Walk, bike or use public transportation whenever possible. Taxi's may seem convenient, but they can end up costing you huge bucks if you're not careful. And, if you plan on doing extensive train travel throughout Italy and the rest of Europe, order the Eurail Pass before you depart for your trip.
Free Events and Discount Cards
While nightclubs are a great way to experience some of the local culture, they can also be pricey. Since the cost of entrance fees and drinks can leave you empty handed, you should check out the low-cost or free event options. But don't limit yourself just to the nighttime venues; plenty of places can be explored during the day, as well.
Many museums and art galleries offer free entry on certain days or during specific time periods. Also, be sure to use any student discount cards that you have, such as those given through STA Travel.
Remember that study abroad is an investment in your future, not simply a semester vacation. So think of your study abroad trip as such and you might end up reaping far more rewards in the end.
Read Next: Unsure you can handle a whole semester in Italian? Here's how to study abroad in Italy even if you don't speak Italian.