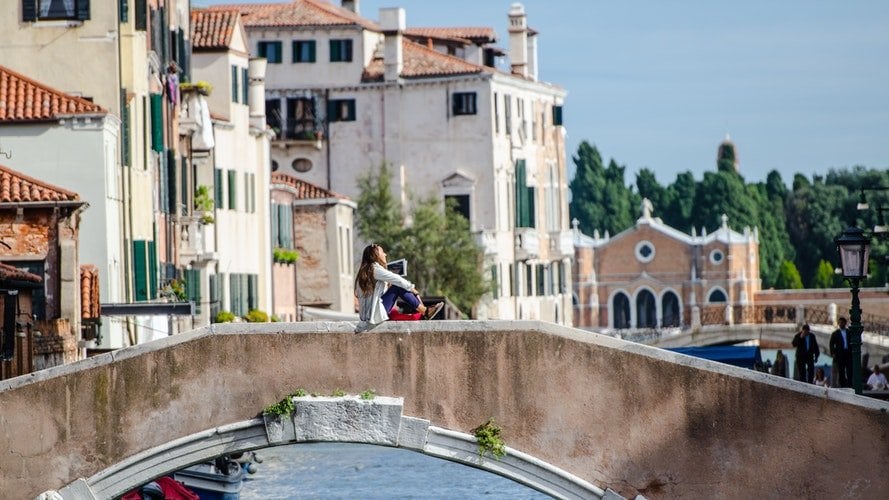 Italy covers fewer square miles than California, but this relatively petite southern European country is a world leader when it comes to art, culture, cuisine, history and natural beauty. Those who have been will attest that there's nowhere else quite like Italy, a place of stunning beauty and charm that composer Giuseppe Verdi wrote: "You may have the universe if I may have Italy."
As such, Italy is a wildly popular destination for students who want to study overseas. When I studied abroad near Florence -- my program was based out of a 16th-century villa on the outskirts of the city -- I was captivated by both the stunning natural beauty of Tuscany and the endless opportunities to see some of the most important and influential art the world has ever known. As an art history student, it was the perfect city, which to learn in both classroom settings and simply by exploring the city. For me, it was easy and enjoyable to get lost in Florence.
Really, any Italian city will deliver a similar crash course in art, language, food, and culture, but each destination offers a unique strain of the quintessential Italian experience. Whether you're a student looking to focus on the past or future, business or art, big city living or quiet rural landscapes, these seven cities will have you covered.
Florence: Art, History, Food -- What More Do You Need?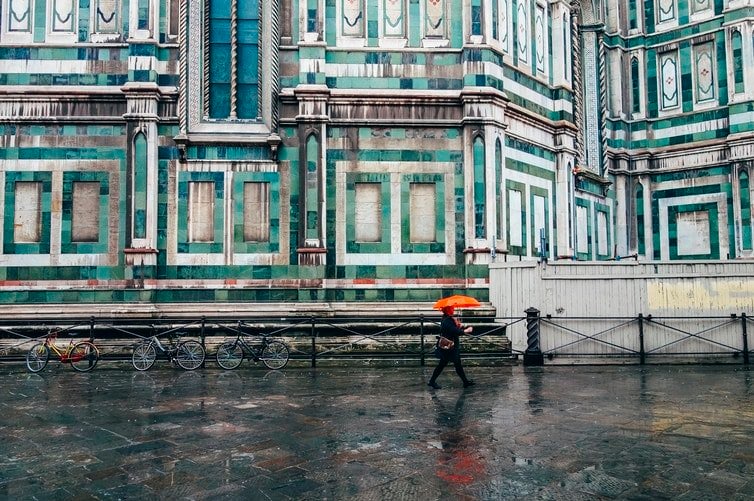 The cradle of the Italian renaissance is one of the world's most popular destinations for study abroad students, and with good reason. Florence, or Firenze in Italian, offers an unparalleled experience for anyone interested in art and art history.
A casual walk through the city is in and of itself an education, given the architecture and sculpture that lines almost every street in the city's historic core. There's the Ponte Vecchio, the Duomo, the Piazza della Signoria and much, much more. Also consider the dozens of world-class museums -- The Uffizi, Galleria dell'Academia, The Bargello, Palazzo Vecchio, etc. -- along with myriad stunning churches that serve as both temples to the Holy Spirit and human ingenuity.
The city's countless study abroad programs allow you to tailor your experience based on the style of art and level of immersion you're seeking. The dining scene rivals the city's artistic offerings, making Florence an unbeatable destination for students interested in food, wine, and gastronomy. With the Santa Maria Novella train station located in the heart of the city, it's also easy to jump on a train to Rome, the coast, the charming hillside towns of Tuscany and points beyond.
Popular Study Abroad Programs in Florence:
Rome: A Modern Yet Historic Capital City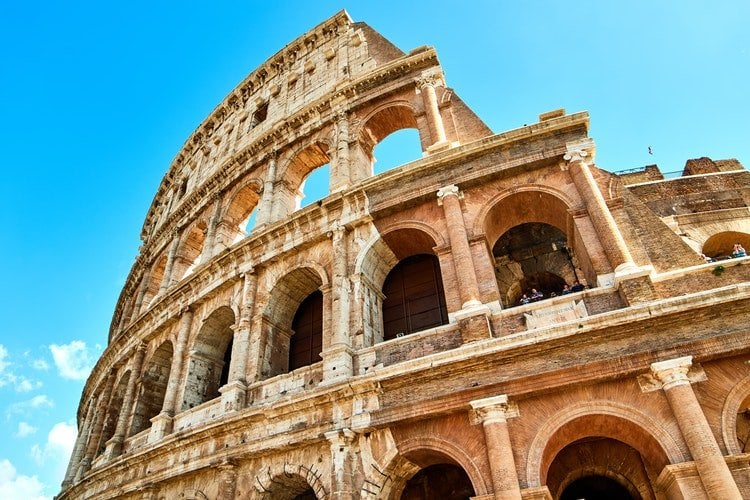 History and modernity collide in Italy's capital city of Rome. While the Roman Forum -- a UNESCO world heritage site and the one-time heart of the vast Roman Empire -- offers a glimpse into ancient history dating back to 753 BCE, Rome is also home to foreign embassies, government agencies and myriad national and international businesses.
These elements combined make Rome an ideal destination for students interested in going deep on both Italian history and modern business and culture. Rome's is an easy jump-off point if you're keen to explore the rest of the country by train or to fly off to other countries for weekend excursions.
Rome is also home to the world's smallest country, The Vatican. Even those uninterested in religion will be impressed by the 109-acre city-state, the seat of the Roman Catholic Church that houses some of the world's most iconic art including The Sistine Chapel, Laocoön and His Sons and St. Peter's Basilica.
Famed destinations like The Trevi Fountain, The Pantheon and The Spanish Steps will become familiar to students who spend a semester in The Eternal City, although immersion programs will help you go beyond the standard tourist sites.
Popular Study Abroad Programs in Rome:
Milan: Business, Fashion & Italian Flair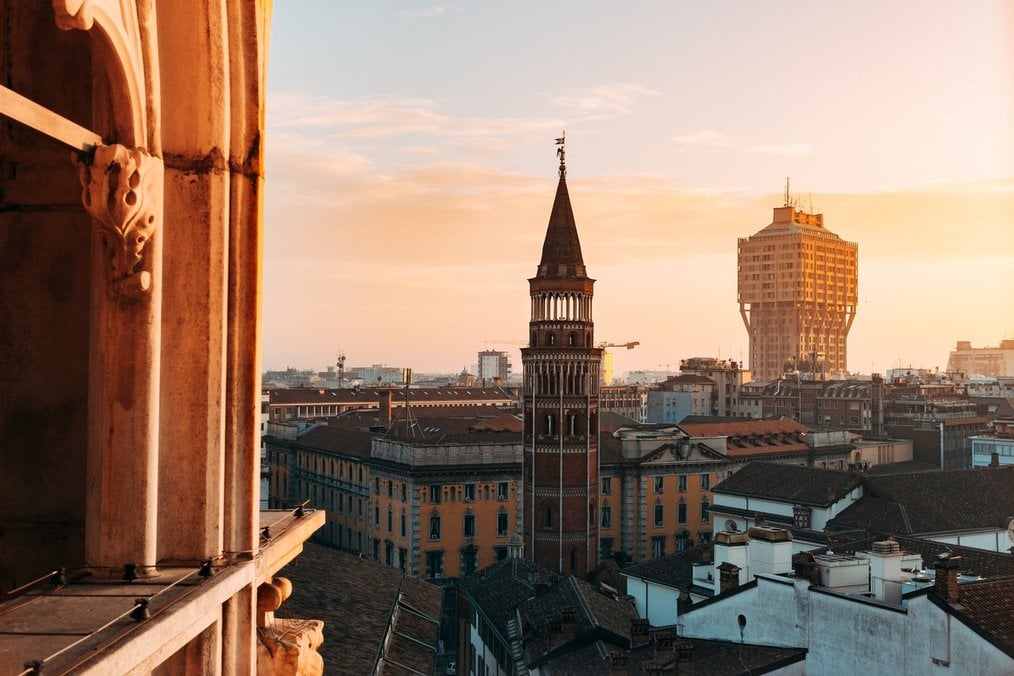 Milan is all about business. The northern metropolis -- Italy's second largest city after Rome -- is a world center of fashion, design, commerce, media, research, finance, healthcare and the arts. Milan is thus an excellent choice for students interested in deep immersion into any of these subjects.
Home to seven major universities and upwards of 185,000 students, Milan is also a capital of higher education. If you choose to study in Milan, you can thus expect to enter a rich and demanding academic scene with students from around the world.
But despite this international flair, Milan is also quintessentially Italian. The capital of the Lombardy region, the city is home to da Vinci's The Last Supper, famed opera house La Scala and the Duomo di Milano, the world's largest gothic cathedral. The food scene is unique to Lombardy and incorporates more rice than pasta, with iconic dishes including polenta, risotto and heavy meats like veal.
Situated just an hour from the Swiss border, Milan also makes sense if you're interested in exploring neighboring countries and the stunning Italian Alps region. (Listen up, skiers and snowboarders!) The natural beauty of the region offers a balance to the hustle of the city, with the famed Lake Como also just a short train ride away.
Popular Study Abroad Programs in Milan:
Venice: Living Like a Local In Italy's Fairytale City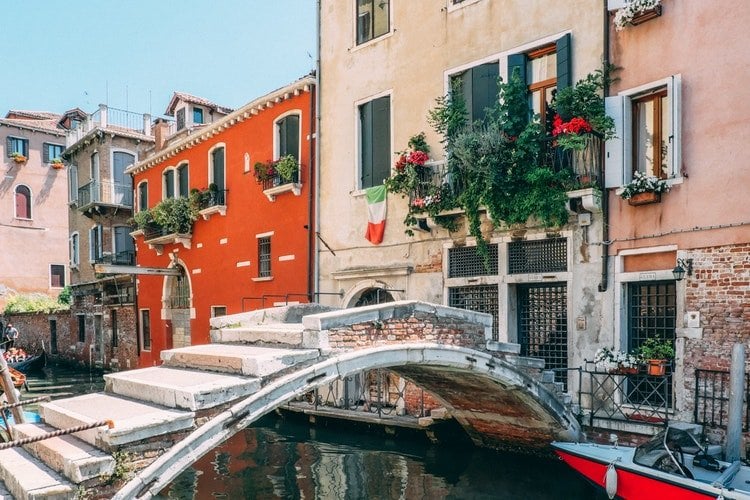 Venice is something of a fairytale, a city cobbled together from 118 small islands that's altogether so fantastically designed that it hardly seems real. And yet, with thousands of students arriving to study in the fabled northern city each year, the opportunities to study in Venice are real and abundant.
If you choose to study abroad in Venice, you can expect coursework designed around the city's renowned architecture, ancient history, and unique urban planning, with excursions to the Piazza San Marco, the Bridge of Sighs and the Doge's Palace woven into any Venetian program. As a major tourist destination, Venice can be hard to get to know on a local level, so consider staying with a host family to get a deeper cultural immersion during your semester abroad.
If you study abroad in Venice, daily life will be defined by long walks around the web of canals and walkways connecting Venice and monitoring the tides to see which areas of town are flooded on any particular day. While Venice is breathtaking year round, if you study overseas during the spring semester you can participate in the city's famed Carnivale, a two and a half week celebration of costumes, masks, parties and parades that draws millions to the city.
Popular Study Abroad Programs in Venice:
Siena: History & Language In the Heart of Tuscany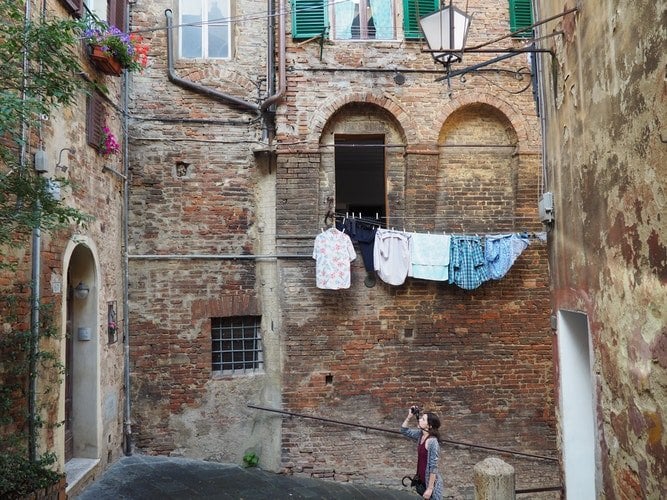 Siena offers a Tuscan experience stripped to its essence. Located in the heart of the region, just an hour and fifteen minutes south of Florence, Siena is a picturesque medieval town strongly rooted in Italian tradition.
Siena's UNESCO World Heritage designation notes "the whole city of Siena, built around the Piazza del Campo, was devised as a work of art that blends into the surrounding landscape," with the rolling hills of Tuscany offering an idyllic backdrop to the daily lives of students who arrive here. Siena's city center is home to attractions including the Siena Cathedral, the Piazza Salimbeni and the aforementioned Piazza del Campo, the last of which hosts the famed Palio di Sienna, a bi-annual horse race that's been happening since medieval times. Students who have witnessed the Palio and its surrounding celebrations call the experience one of the most memorable of their lives.
With a population less than 300,000, Siena is much smaller than metropolitan study abroad destinations like Florence, Rome, and Milan, and offers a commensurately relaxed pace of life. Still, study abroad programs are demanding and immersive. If you study in Siena, you can expect to focus on language, architecture, art, and history -- the pillars of what makes the city so special.
Popular Study Abroad Programs in Siena:
Bologna: A Historic Epicenter of Higher Education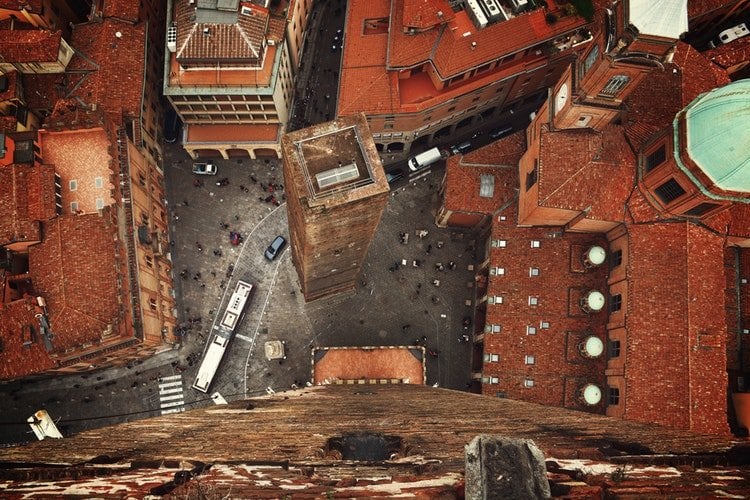 While this northern city is not among Italy's marquee destinations, the educational opportunities in Bologna are truly world-class. Founded in 1088, The University of Bologna is considered the oldest university in the world and built its reputation by attracting students from throughout Europe during the Middle Ages.
This tradition of academic excellence and student diversity persists today. Often called la dotta -- "the learned one" -- Bologna draws students from around the world for coursework exploring Italian history, language, and literature along with broader topics like business, politics, economics, and finance. As the home of major Italian corporations including Lamborghini and Ducati, a business mindset also pervades local culture.
Bologna itself is a charming, pretty place centered around a historic core dating back to the Etruscan period. The food scene specializes in traditional local dishes like pasta Bolognese and Parmigiano Reggiano, while its central location creates easy access to Florence, Venice, Milan and both coasts.
Popular Study Abroad Programs in Bologna:
Taormina: Nature Meets Culture In the South of Italy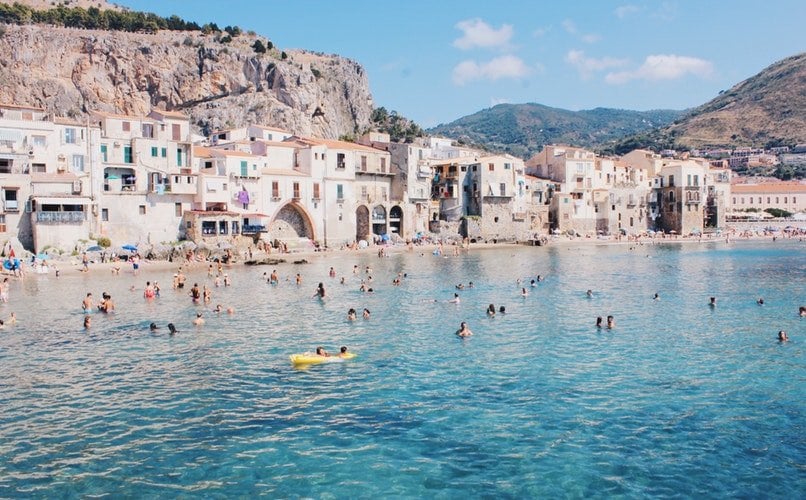 The vast majority of Italian study overseas programs happen north of Rome, meaning many students miss out on the country's uniquely charming southern culture. This makes Taormina, located on the east coast of Sicily, a special destination.
The ancient city is home to many treasures of antiquity including the Teatro Antico di Taormina, a 2,000-year-old Greco-Roman theater that today hosts contemporary and classical concerts, jazz, opera, ballet, plays, and an international film festival now in its sixth decade. With Taormina's collision of Roman, Greek, Arabic, and Byzantine cultures, you can expect your studies to focus on ancient civilizations and the natural world, with the Isola Bella nature reserve located just south of the city.
Mount Etna, one of Italy's three active volcanoes, is just 45 minutes away and dominates the skyline of the small town. You can spend your weekends on the pristine beaches of the Ionian Sea, where you can swim, snorkel, fish, sail and soak up the Mediterranean sun. A major draw here is authenticity -- the U.S. influence seen in many northern cities almost nonexistent in Taormina. Most businesses remain family owned, cooking is typically done with local ingredients and English isn't common, meaning students will learn the local language well.
Popular Study Abroad Programs in Taormina:
In Closing
No matter where you decide to study abroad in Italy, there will be opportunities to immerse yourself in culture, history, food, art and the natural world, so don't fret too much about where you land. The country is easy to get around in by train and bus, so know that whatever city you study in can serve as a jumping off point to the rest of the country. My advice is to do as much exploring as you can while on your once in a lifetime study abroad adventure. Buon viaggio!
This post was originally written in December 2012, and was updated in July 2018.