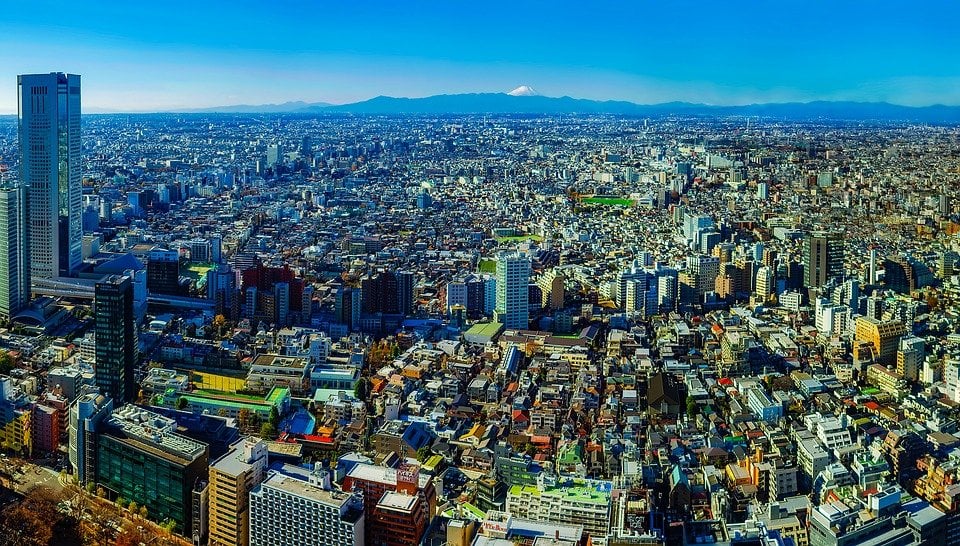 Whenever I tell people about my experience studying abroad in Japan, it's only a matter of time before someone asks the million-dollar question: "But isn't Japan incredibly expensive?"
The idea that Japan is an expensive place to live is a wide-spread myth. Sure, it can be pricey to study abroad in Japan; that doesn't mean it has to be. Read these tips before you go overseas, and you'll know exactly how to get the most out of your time in Japan on a budget.
Related: What (Else) You Need to Know Before Studying Abroad in Japan
Whether you want to learn about local traditions, roam neon-lit streets, soak in invigorating hot springs or explore a mouth-watering cuisine, Japan will not disappoint. Bring this faraway destination within reach by making just a few frugal choices -- soon you'll be living the dream as a foreign student in Japan!
How to Save Money on Study Abroad Programs
It pays to start your money-saving efforts long before you actually set foot in Japan. Picking the right provider, applying for scholarships and enrolling directly with a Japanese university are some of the most effective ways to save money on study abroad programs. Study abroad programs can greatly differ in price, so it pays to compare different options. To save you some time, we compared dozens of providers and picked the best-value study abroad programs for Japan.
Third-Party Study Abroad Providers & Direct Exchange
When it comes to studying abroad in Japan, the most common ways students enroll is through either a third-party provider like CIEE or IES Abroad, or through a direct exchange between their home university and a university in Japan.
Studying abroad through a third-party provider has some definite perks, including the ease of enrollment, knowing your credits will transfer, and help with housing and visas. However, the convenience that is offered by using a third-party provider is typically balanced against a higher program cost -- all that convenience isn't free! This might not be conducive if you're trying to study abroad on a budget.
Similarly, direct exchange may also not be the most cost-effective option, but it does have its own perks. Since your university has a direct relationship with the Japanese university, you typically pay tuition as usual, and everything else will be arranged by the universities. That's handy for sure, but it means you're still paying tuition rates of your home campus rather than a different program tuition.
Direct Enrollment in a Japanese University
The best way to save money on study abroad programs might be to simply skip these programs altogether. In some cases, enrolling directly in a foreign university can help students to save on significant costs of studying abroad, such as tuition fees. Contact the International Student Centers of Japanese national universities to learn more about this option or have a look at the Go Overseas direct enrollment at international universities database.
Recommended Programs
Apply for Scholarship Opportunities
Start treating scholarships as you would treat cat video's: there's always room for more. If you want to study abroad in Japan on a budget, start applying for every single scholarship you can find. First things first, make sure you check with both your home university and your university-to-be in Japan. Ask your supervisor and students who have gone overseas before you about opportunities for funding your study abroad. No luck? Don't worry, there are plenty of annual scholarships to apply for.
The Japanese government offers two major scholarships for foreign students that are worth checking out. The JASSO International Student Scholarship provides funding from three months up to one year, whereas the Monbukagakusho Scholarship lasts a full academic year. In addition, there are a number of private scholarships available for US students who want to study abroad in Japan. Check out the Go Overseas list of 39 Study Abroad Scholarships & Grants to see which (if any) you might be eligible for during your study abroad experience in Japan.
Ways to Save Money on Travel Expenses in Japan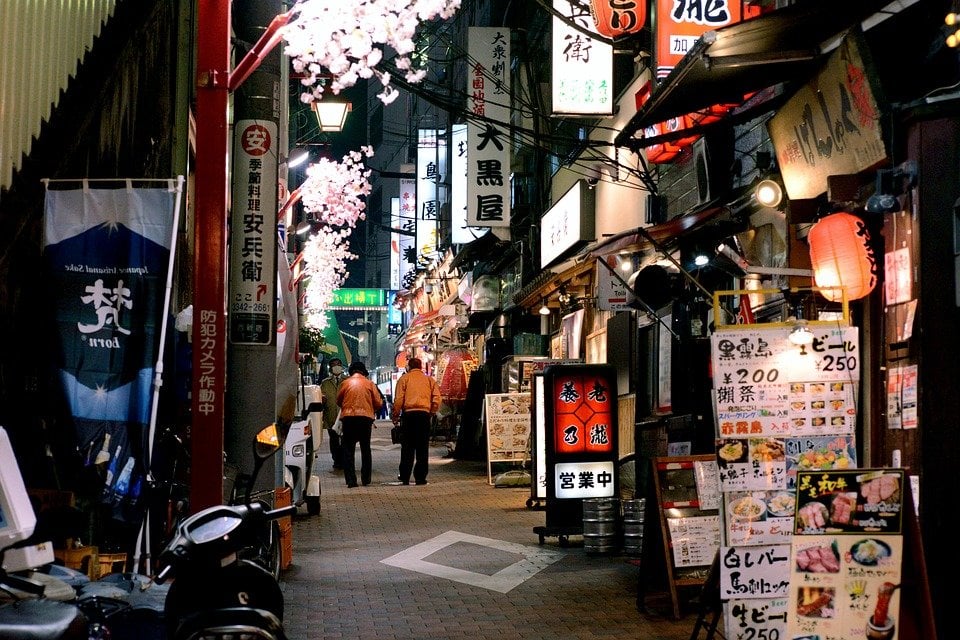 The plane ticket to Japan will be one of the most significant single expenses of your study abroad. This makes it one of the greatest opportunities to save money on travel expenses! Flights to Japan are generally cheapest when booked around 3 months in advance, so try to get an idea of the going rates in advance. The more flexible you are in terms of your date, time and airport of departure, the more likely you'll be to reel in the best deal.
The destination you pick can have a big impact on your monthly travel expenses in Japan. Living in Tokyo will inevitably come with a price tag, as you'll be spending a lot of dough (and time) on the metro. Hiroshima and Sapporo, however, are more compact and walkable cities. Most Japanese cities are quite bicycle-friendly, so consider renting or buying yourself one instead of using expensive forms of public transport.
How to Save Money on Housing While Studying Abroad
Property prices in Tokyo are among the highest in the world. Again, it might make sense to pick a smaller city or more rural area to study abroad in Japan if one of your goals is to save money. Luckily, even in Tokyo, there are affordable types of accommodation available for foreign students. As a lot of housing for foreign students requires an application process, the key is to start looking and comparing early.
The most obvious type of housing is a student dorm. Dormitories are usually shared between two or three people -- often foreign students will be placed in a dorm with other foreign students. University dorms in Japan are usually not too expensive and are often located near the university, which can help students save on travel expenses.
A number of study abroad programs offer the possibility to do a homestay with a Japanese family. Not only is this a perfect way to save money on housing while studying abroad, it's also an unforgettable opportunity to gain firsthand experience of Japanese culture and to practice your language skills!
The Cost of Living While Studying in Japan
Again, your destination could have a big influence on your ability to budget while studying abroad. You'll find that living in Japan will be a lot more affordable in rural areas or smaller cities, compared to the bustling city centers of Tokyo and Osaka.
Anyone who has lived in Japan on a budget will agree that the nearest 100-yen shop (like Daiso or Serita) quickly becomes your best friend. Anything you might need -- kitchenware, stationery, tools, a ridiculously cute piggy bank to help you save more money -- is up for grabs here for a very good price. Just don't get tempted by all the kawaii and funny items that you don't actually need.
Though not the cheapest country in the world, Japan is more compatible with student lifestyle than it may seem at first glance. In the end, the experiences you gain in this mesmerizing country will be, almost certainly, priceless.
For more tips, read our latest article on How Much Does it Cost to Study Abroad in Japan?
This post was originally published in May 2013, and was updated in June 2018.