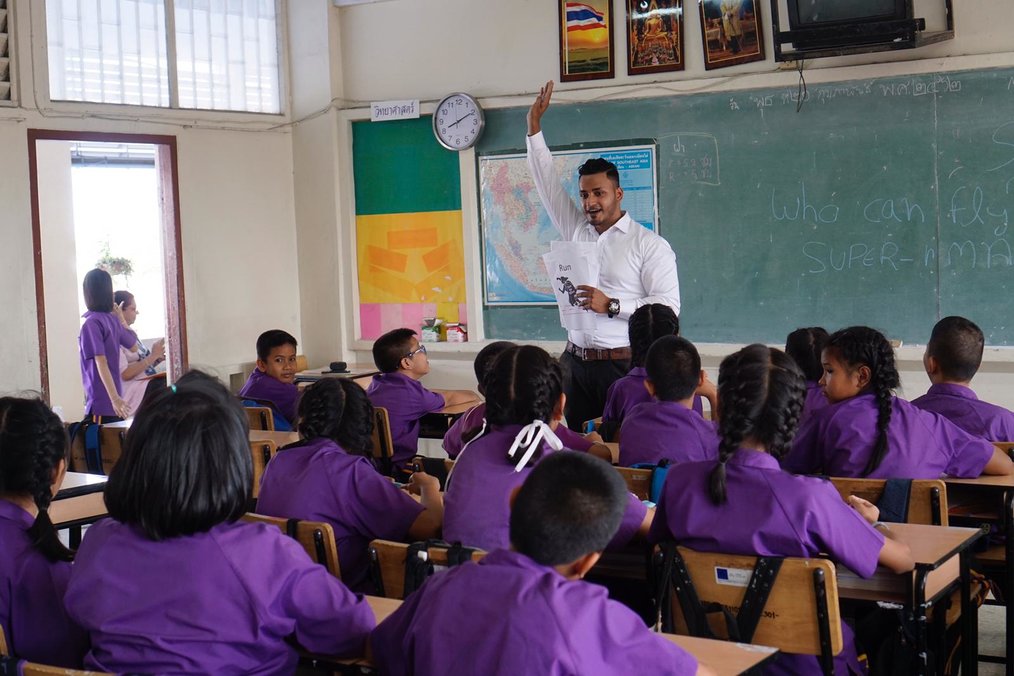 Acquiring a TEFL certificate is your first step to career freedom, opening the door to traveling and teaching in practically any country in the world. But before you jump head first into verbs, vocabulary, and visualizing yourself kicking back on a Thai beach after a day's teaching, there's an important decision to be made: Exactly how many hours of TEFL course study should you go for?
TEFL and TESOL courses come in all shapes and sizes. 120 hours is the standard length of most courses, generally because this is the traditional amount of contact time if you sit the internationally-recognized CELTA course. So why dedicate more of your precious hours towards your qualification?
In one word: experience.
If your TEFL course is longer than 120 hours, it's likely that some (or all) of those extra hours will be put towards your 'Practicum,' which consists of hours spent observing, assisting, and teaching in the classroom. It might seem like a no-brainer that you need to have a chance to put into action the lessons you've learned, but many online TEFL courses don't even offer a practicum.
A longer TEFL course can also include all sorts of extra goodies. You might gain a more thorough and comprehensive training in areas beyond the traditional nuts and bolts of TEFL tuition, such as teaching in a business or young learner context or preparing students for English language exams.
You'll also find that these courses, many of which are accredited by independent examinations bodies, look better on your resume than the standard 120-hour TEFL every other teacher is applying with on their resume. You never know, they might well be the thing that makes you stand out from the crowd when it comes to the crunch: the all-important job application.
With that in mind, we pulled together a list of the most highly-rated TEFL and TESOL courses that give you a substantial boost in the number of hours you'll spend on the course.
Why Highlight 160-hour TEFL Courses? A TEFL course that's 160 hours or longer increases your course length by more than 30% beyond the standard 120-hour course. With the right course, this is a huge opportunity to get teaching practice.
168-hour TEFL/TESOL Certification from Premier TEFL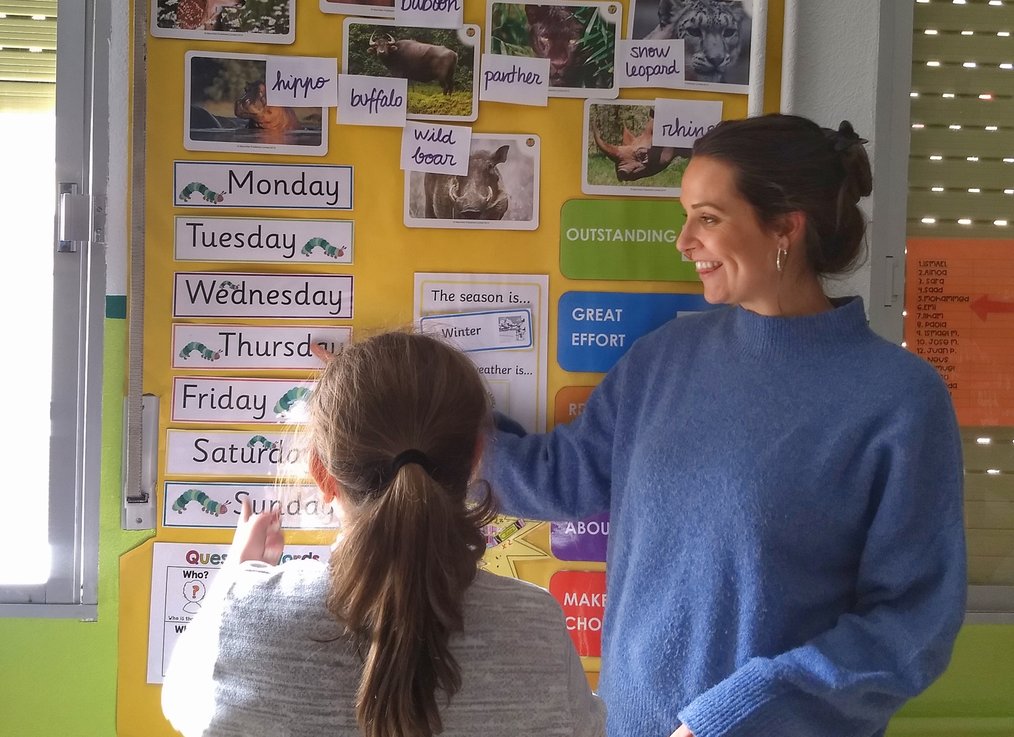 Type of study: Online and at your own pace
Requirements: You must be a fluent English speaker
Starting date: Any time
Extra bonuses: A 70-page grammar ebook
If you're an interactive learner, the 160-hour TEFL/TESOL course from Premier TEFL is what your TEFL training dreams are made of. It prides itself on the dynamism of its lessons, which run the full gamut from videos through to podcasts and quizzes, all with the goal of helping you expand your learning.
Offered fully online with 24/7 access, you can work through the material as and when you please, with the course available for a full six months after the day you sign up. The 11 modules are comprehensive, to say the least, covering everything from the principles of teaching English as a foreign language, to lesson planning and even how to the make the most of resources in your classroom.
You also have an academic tutor who's on hand via email for any queries and who can give you expert guidance on securing that post-course job.
Standards are rigorous and you're graded through written assignments that are reviewed by your tutor before being given the once-over by a quality assessor.
Probably the biggest boon of this 168-hour TEFL certification is that it's regulated by Ofqual, a governmental body from the UK that overseas exams and qualifications. And as it offers 29 points towards a Level 5 qualification on the Regulated Qualifications Framework (RQF), it's all but equivalent to the highly regarded CELTA.
Review Highlight: Previous students have raved about the course's individual support, including Charlotte, who thought that "the online chat service is a great help and provides brilliant customer service at just a click."
Program Details
Program:
Hybrid (Online) TEFL Courses with Practicum | Premier TEFL
Building your resume, Students, Solo Travelers
Good for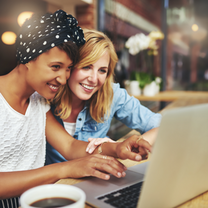 170-Hour Online TEFL Course from Greenheart Travel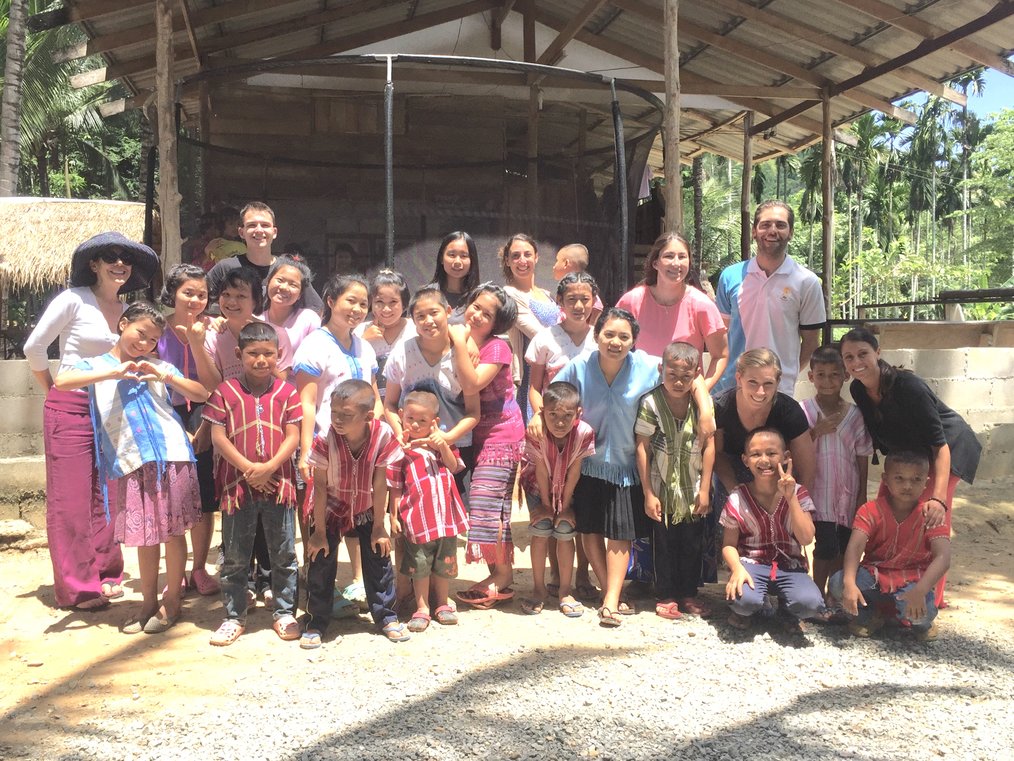 Type of study: Interactive online classes with a university professor taught weekly
Requirements: Non-native English speakers must submit a written essay and have an interview to gauge their English proficiency before they are accepted onto the course
Starting dates: Every other Monday
Extra bonuses: Greenheart Travel are offering seven scholarship grants of $1,000 for first time travelers whose TEFL courses start in 2019; you can take additional modules in Business English and teaching English to young learners at no additional cost
Want to study for a TEFL in your free time but concerned about holding yourself to account and meeting all of those pesky deadlines? Or are you just seeking direct instruction from an expert?
If you answered yes to either of the above, the 170-hour TEFL course from Greenheart Travel is likely more up your street. It's taught over an 11-week period, with all classes are led by university professors, most of whom have a Ph.D. in TEFL.
Lessons aren't delivered in real-time; instead, you're expected to meet weekly deadlines for your coursework and you can expect to spend an average of 12 to 15 hours per week studying. What's more, classes are kept small at only 20 students, so you can be sure of getting the support you need.
A feature that makes this course stand out from many of the other TEFL certified programs available is that there is the expectation that you complete 20 hours of Practicum - thus making your job application that little more competitive. You're expected to organize these 20 hours of observation and teaching, but Greenheart Travel provide guidance and support during your placement.
Your post course employability prospects are pretty rosy, too. Upon completion of the course, you get access to lifetime job search guidance, with help from job advisors with your resume, applications and job interviews, plus access to an 8,000-strong school directory that you can use for your job hunt on the cards. What's more, as the course is accredited by the TQUK (Training and Qualifications UK) and Ofqual, it's going to be highly regarded by potential employers across the world.
If you prefer to study in-person, they also run four-week courses in various destinations across the globe, including Costa Rica, Buenos Aires and Thailand.
Review highlight The course is intense, but pays off, as Andrew found: "It was difficult to manage at first because I was filling out job applications but everything went really well after some weeks into the course. I learned how to be a better teacher because the course introduced me to the concept of 'Presentation, Practice, and Production."
Program Details
Program:
11-Week, 170-Hour Online TEFL Course
250-Hour Advanced TESOL Diploma from UNI-Prep Institute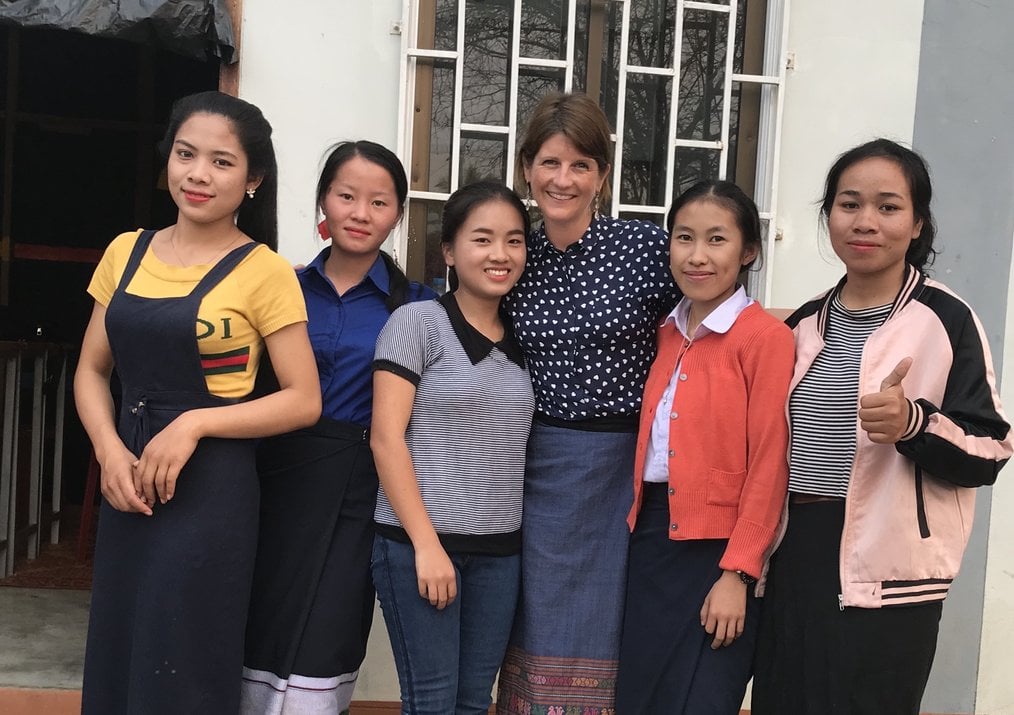 Type of study: Online and at your own pace
Requirements: You must be over 18 and have completed a high school diploma; you must be proficient in English.
Starting dates: Any time
Extra bonuses: You receive a letter of recommendation from your tutor upon completing the course and you're awarded both a 120-hour TESOL certificate and a 250-hour TESOL Diploma, the latter of which may help you secure better paying teaching roles
A meaty TESOL Diploma course, the 250-hour Advanced Diploma from UNI-Prep is a good option if you want to be able to work at your own pace while also getting a thorough understanding of TEFL teaching 101. If you've taught TEFL previously, but want to formalize your experience and credentials, this is also a top choice of course.
Taught online via their Student Portal, this diploma can be completed over a period of 12 months. End of module assessments and quizzes are submitted as and when you please as there is no controlled schedule of classes, but the assessments are demanding, requiring you to reflect on the content you've learned during that module.
This course is accredited by ACREDITAT, a UK-based training site, so you can be positive that the teaching you'll receive has been quality-assured. It also covers a broad spectrum of topics to give you a varied diet of language teaching pedagogy, including classroom management, different types of English teaching and even icebreakers to help you make a splash in your classes.
At the end of your course, get that extra boost in securing your first English teaching post through the support of their job board partner, ESL Jobs Lounge.
Review highlights: Former student Jacqueline had this to say about her experience: "The UNI-Prep TESOL Diploma program provided me with what I needed and wanted - a concise outline of what is required to be an ESL teacher, plenty of opportunities to practice preparing lessons and activities, and resources for future reference."
Program Details
Program:
TEFL & TESOL Diploma - Online 250-Hour Advanced Diploma
Provider:
UNI-Prep Institute
Starting Price:
$399.00 USD
Students, Building your resume
Good for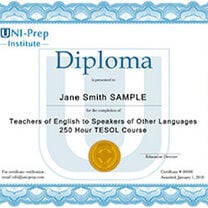 250-hour TESOL Diploma from OnTESOL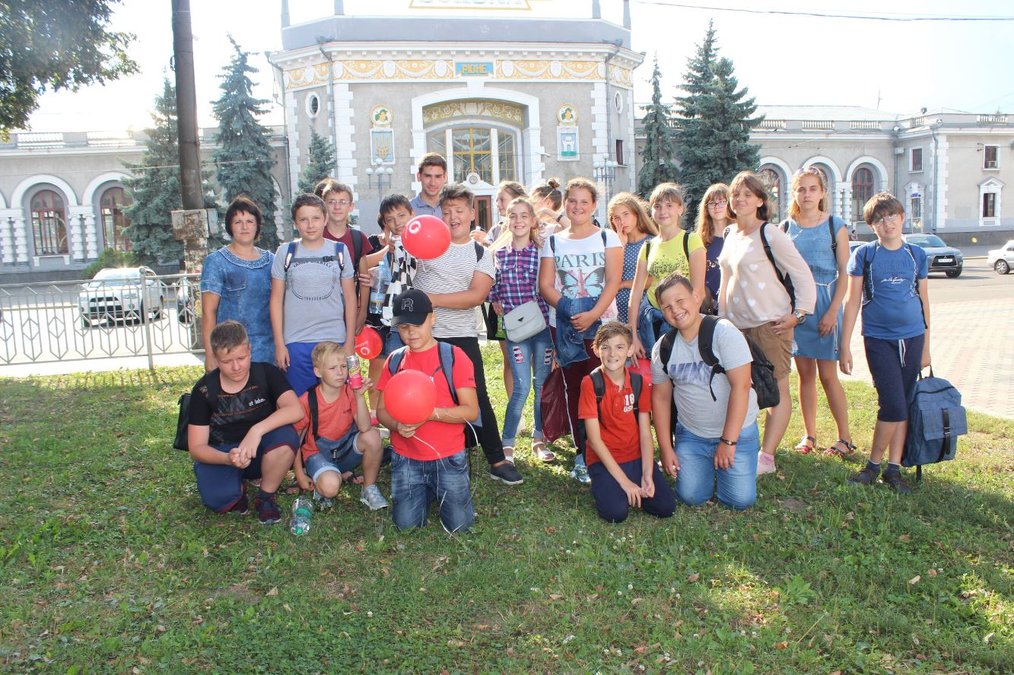 Type of study: Online and at your own pace
Requirements: To complete the Practicum, you must be over 18 years old. If you wish to achieve the TESL Canada Professional Standard 2 certification, you must have a Bachelor's degree from a Canadian University and be aged 21 or over.
Starting dates: Any time
Extra bonuses: You can get your TESOL Diploma recognized as a Standard 2 qualification by TESL Canada if you complete a 50-hour Practicum, allowing you to teach at schools across the country.
If you're Canadian and already have a Bachelor's degree, then this 250-hour TESOL Diploma from OnTESOL makes for a savvy training choice, particularly if you have plans to teach at home and abroad.
One of the biggest selling points of this course is how both the training material and the final qualification are approved and recognized by TESOL Canada, meaning you've got a fine chance of being accepted as a TEFL teacher at Canadian schools.
For this to be the case, you will need to complete an additional 50-hour Practicum, where you go and observe, assist and teach in an ESL school. OnTESOL can help you organize this is in cities across Canada, including Toronto, Montreal, Vancouver, Halifax or Edmonton, although they charge an additional fee for this.
For the course in general - which is open to students regardless of nationality - teaching is through video tutorials and filmed ESL lessons with captions guiding you through the initial lesson plan and how it came to fruition. A range of small tasks, bigger assignments, and more lengthy exams comprise the rigorous assessment structure of the course, and you have up to eight months to complete it. However, if you're a keen bean, with a lot of focus and hard work, it should be possible in two months. You also have access to a tutor, to correct assignments, provide feedback and respond to questions.
Once you've nailed the course, OnTESOL can give you some rockstar job support through their advisors, who grant you access to over 1,000 ESL schools across the world.
Review highlights: "What I liked the most was how practical the online course was," says Lauren. "Every assignment built on the previous topic and prepared me to write full lesson plans that would come in very handy for the Practicum and the job. My first week on the job was made so much easier by this course, and my planning skills really showed up as I became more creative along the way."
Program Details
Program:
250-hour TESOL Diploma: Online TESOL with Optional Practicum
Starting Price:
$750.00 USD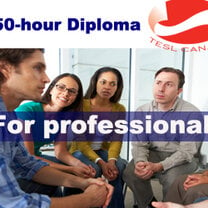 Master Diploma in TESOL (300-Hour Course) from TEFL Training College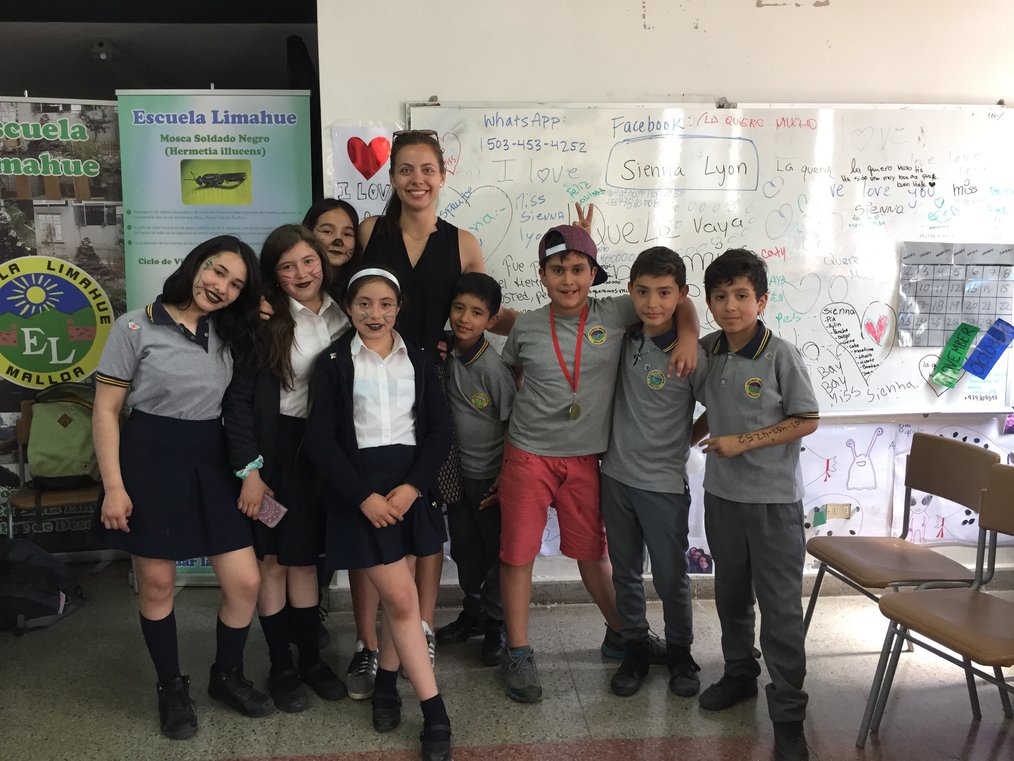 Type of study: Online and at your own pace
Requirements: A good level of English.
Starting dates: Any time
Extra bonuses: Access to TEFL Training College's own jobs portal to help you apply for TEFL jobs
Want to dive deeply into the theory of TEFL? This whopping 300-hour Master Diploma in TESOL from TEFL Training College is one of the longest courses available and will help you do just that. With 12 months to complete the course (although they claim that you can do it comfortably over a four to eight-month period), there's no excuse to not be on that flight and off to a new life as a TEFL teacher prontissimo.
Tuition is varied, with a focus on instructional videos, including some filmed in the classroom to help you visualize key concepts. Audio lessons and reading material form the rest of the teaching material.
Expect assignments, but not specific deadlines, as well as an on-hand tutor for course guidance and career advice. Assignments are graded and returned with feedback and you need to hit 60% to pass.
As part of your 300 hours, TEFL Training College supports you in getting a Teaching Practice Certificate, aka a Practicum. To attain this, you'll need to spend 20 hours within a classroom setting, of which six should be spent teaching, ten in teaching observation and four in classroom assistance. It's not a compulsory part of the course but is a great way of gaining further expertise.
Once your study is done and dusted, it's an easy cruise into job city thanks to access to TEFL Training College's own job website and portal.
Review highlight: Although the course is based entirely on self-study, you can expect to have a good deal of input from your course tutor, as Elizabeth notes, saying how she was "happily surprised to see how easy it was to follow the materials and that my tutor was there for me every step of the way. I never felt isolated or left to my own devices during the duration of my course. The materials were very clear and I also had the option to go through their library for extra materials if I needed."
Program Details
Program:
Master Diploma in TEFL TESOL 300 Hour Course
Provider:
TEFL Training College
Starting Price:
$269.00 USD
In Closing
Whichever TEFL course you do take, expect to gain a comprehensive knowledge of TEFL that'll wow the socks off your future employers and students alike. Thanks to the high demand for English as a foreign language teachers across the globe, you're never going to be short of a new school to teach at or country to explore, so say hello to a lifetime of opportunity!