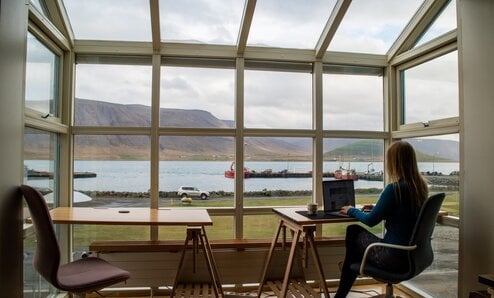 Teach Abroad
The 11 Best Companies for Teaching English Online
Compare and contrast 11 of the top online English teaching employers, including expected salaries, benefits, and the certifications required to work for them.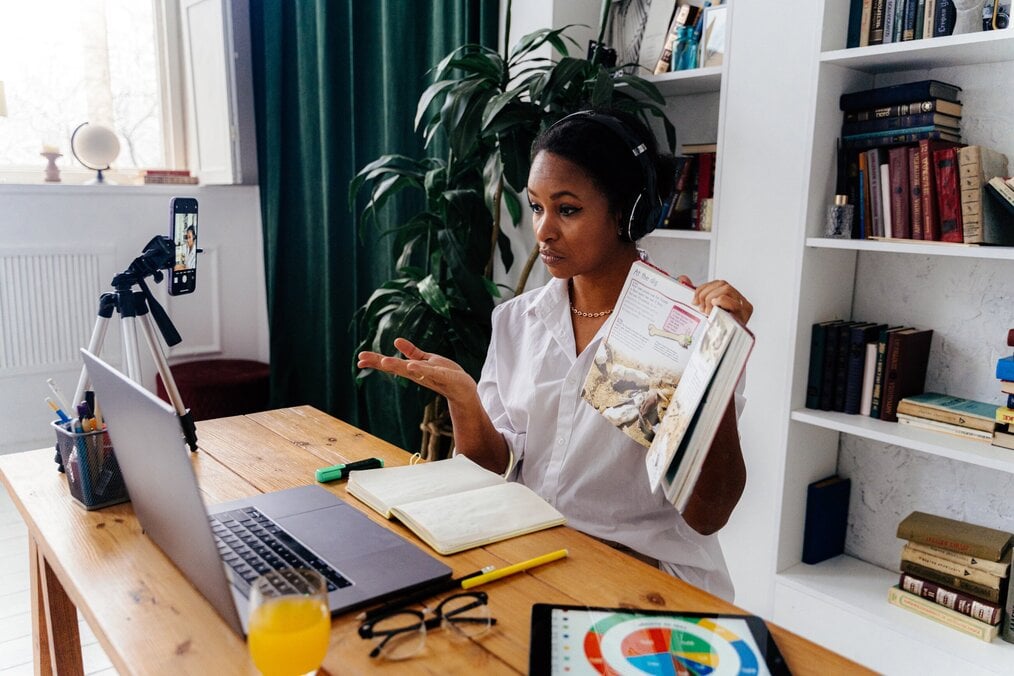 Thousands of teachers around the world earn a livable income from the comfort of their own homes. How? By teaching English online! Teaching English online allows people a location-independent lifestyle, whether you want to work in your pajamas near the kettle at home or travel the world while bringing your work with you!
Read more: How to Teach English Online
Benefits of teaching English online
You don't have to go abroad to reap the benefits of teaching English as a foreign language. Some of the benefits of teaching English online include:
🏡 Earn money and gain experience from home: You don't need to commute to earn your money or bolster your resume. In fact, you can stay right where you are! Teaching online eliminates the tedious commute and grants you more time to run errands or earn more money from home!
🗺️ Teach students from all over the world: Teaching students from all over the world can provide you insight into their cultures. Teaching online isn't just about delivering the curriculum. Personalizing lessons and developing rapport with students allows you and those you're teaching to enjoy lessons even more.
📆 Flexible schedule: Want to rest on weekends, or are you a workaholic? As an online English teacher, you can work whenever you want! Some online ESL companies have requirements when it comes to scheduling, but many don't, and some allow you full responsibility of setting your own hours.
🧳 Travel while you work: If you're a digital nomad, you can take your work with you wherever you are in the world! Not only will you be able to see the world, but teaching English online will allow you to earn money while you do so, making it one of the best jobs for digital nomads. Just make sure that wherever you are has a stable internet connection!
Read more: How to Become a Digital Nomad
Requirements for teaching English online
Just like any other job, there are requirements for teaching English online, and they will vary from one company to another. Some of the most common requirements include:
🧑‍🏫 TEFL certification: Most online teaching companies will require you to have a TEFL certification or equivalent. Even when it isn't a requirement, being TEFL certified will maximize your salary.
🗣️ Native or native-level English proficiency: Teachers will need to prove that they are either native English speakers or have a near-native level of English proficiency. Some companies may only hire native English speakers, whereas others may require non-native English teachers to provide evidence of their proficiency in the form of an IELTS exam certificate, for example.
🎓 Bachelor's degree: Not all online ESL companies will require a bachelor's degree, but many will. Having an undergraduate degree will likely boost your hourly salary, though it is possible to teach without one.
💻 Stable internet connection: The most important requirement is that you have a good enough connection to teach your students. Most online teaching companies require a minimum of 4 mps. You want to be sure your video runs smoothly to avoid distractions or interruptions during a lesson.
🧑‍💻 High (ish) quality equipment: While you don't need to get the most expensive equipment around, you will need to have a good enough webcam and microphone to teach English. No one will want you to deliver their lessons if your voice sounds like a white noise machine.
Best Companies to Teach English Online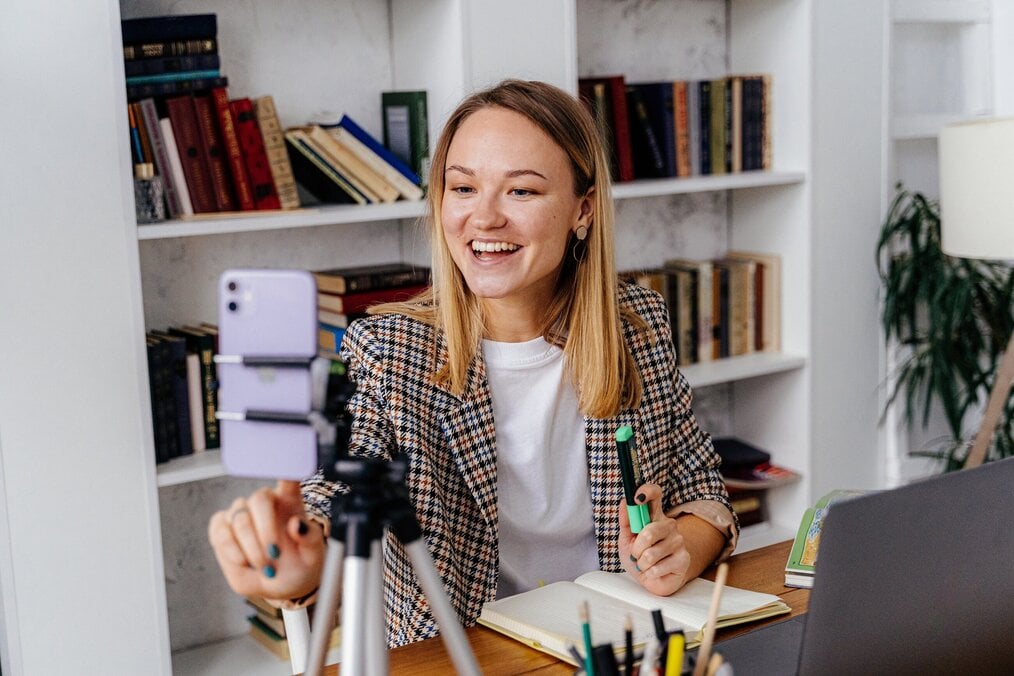 There are many different companies for you to consider when teaching English online. Some will offer a higher salary than others, but their requirements may also be higher. Furthermore, some may cater to your timezone more than others. Many English teachers opt for multiple online ESL companies in order to maximize their work hours.
Here are 11 of the best companies for teaching English online, whether you do it at home or abroad!
1. Preply
📝 Requirements: None
💰 Hourly rate & benefits: Rate decided by teacher
🧑‍🎓 Age of students: All ages
⏳ Lesson length: Trial lesson is 1 hour; subsequent length negotiated between student and teacher
Preply connects students from over 180 countries with supportive online English tutors. It's perfect for digital nomads who are looking to teach from wherever they're located in the world!
Students are free to pick their own tutors from Preply's tutor menu and class sizes range from 1:1 lessons to group sessions. Preply allows teachers to create their own schedules and set their own hourly rates. Additionally, if you're fluent in more than one language or specialize in a particular subject (e.g. science or business) you can teach more than just English!
If you're a newbie to teaching, Preply offers helpful tools to develop confidence, such as lesson curriculum, video tutorials, vocab tools, lesson notes, and an interactive whiteboard.
2. EF Education First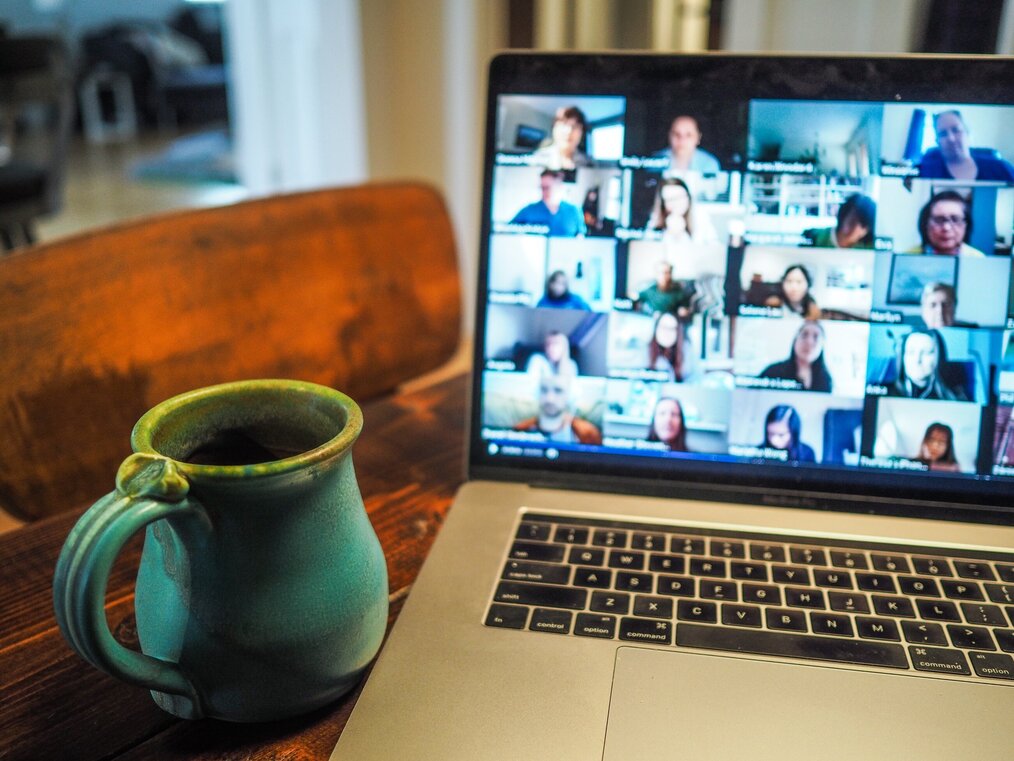 📝 Requirements: Native speaker or C2 level for non-native speakers, TEFL certificate, bachelor's degree
💰 Hourly rate & benefits: $12 USD an hour base pay with opportunities for increases, 12.07% holiday pay increase for teaching and training hours
🧑‍🎓 Age of students: Adults
⏳ Lesson length: 20-45 minutes
EF Education First has classrooms all across the world, and online teachers are not required to have any experience to apply. EF's teaching materials are uploaded onto the platform in advance of lessons, which means that you don't need to spend much time preparing lesson activities!
EF has a top-notch reputation in the TEFL industry, and their interview process is one of the more rigorous ones for online teaching. Currently, only teachers based in the US and the UK can work from home. In other eligible countries, teachers teach online from the EF center.
3. Cambly & Cambly Kids
📝 Requirements: Native English proficiency
💰 Hourly rate & benefits: $10.20 USD an hour with Cambly and $12.00 USD an hour with Cambly Kids
🧑‍🎓 Age of students: All ages
⏳ Lesson length: no set time for adults, 30 minutes for Cambly Kids
As an online English teacher for Cambly, all you need is a smartphone to teach from the app. You'll be developing the conversational skills of English learners from all corners of the globe in a 1:1 setting.
Additionally, there are no monthly minimum hours to commit to, making it a great way to supplement your income when you have time to spare. With no minimum hours and students operating in different time zones across the globe, you can decide to teach whenever you want!
While the pay isn't particularly high, requirements are minimal, making this a very flexible option for those who aren't yet fully committed to teaching as a profession.
4. iTalki
📝 Requirements: Native or near-native English proficiency for "community teachers"; TEFL certificate or teaching experience for "professional teachers"
💰 Hourly rate & benefits: Rate decided by teacher (iTalki takes 15% commission)
🧑‍🎓 Age of students: All ages
⏳ Lesson length: Trial lesson is 30 minutes; subsequent lessons can be 45, 60, or 90 minutes
iTalki is another great option for teachers from outside of Canada, the US, and the UK. iTalki also has a more diverse student pool, educating over 10 million students across the world in more than 150 languages. This means that you can choose to teach more than one language if you're bilingual.
iTalki operates in two different ways. You can either be a community tutor, which doesn't require a TEFL certificate, or a "professional teacher", which requires TEFL certification or prior teaching experience. Similar to Preply, you will have to market yourself and compete with other teachers on the app in order to maximize your student acquisition.
5. SkimaTalk
📝 Requirements: Native English proficiency
💰 Hourly rate & benefits: Rate decided by teacher
🧑‍🎓 Age of students: All ages
⏳ Lesson length: 25 minutes
SkimaTalk caters all the way from young learners to adult business professionals in Japan. You set your own hourly rate which means you'll have to market yourself to attract potential students. The best way to do this is by earning fantastic reviews from your students and being active on the platform.
Teachers can work as many or as few hours as they want, making it a great option for both committed and flexible teachers. A teaching certificate and experience aren't necessary, but they are preferred and will help you compete against other teachers online.
6. StarKid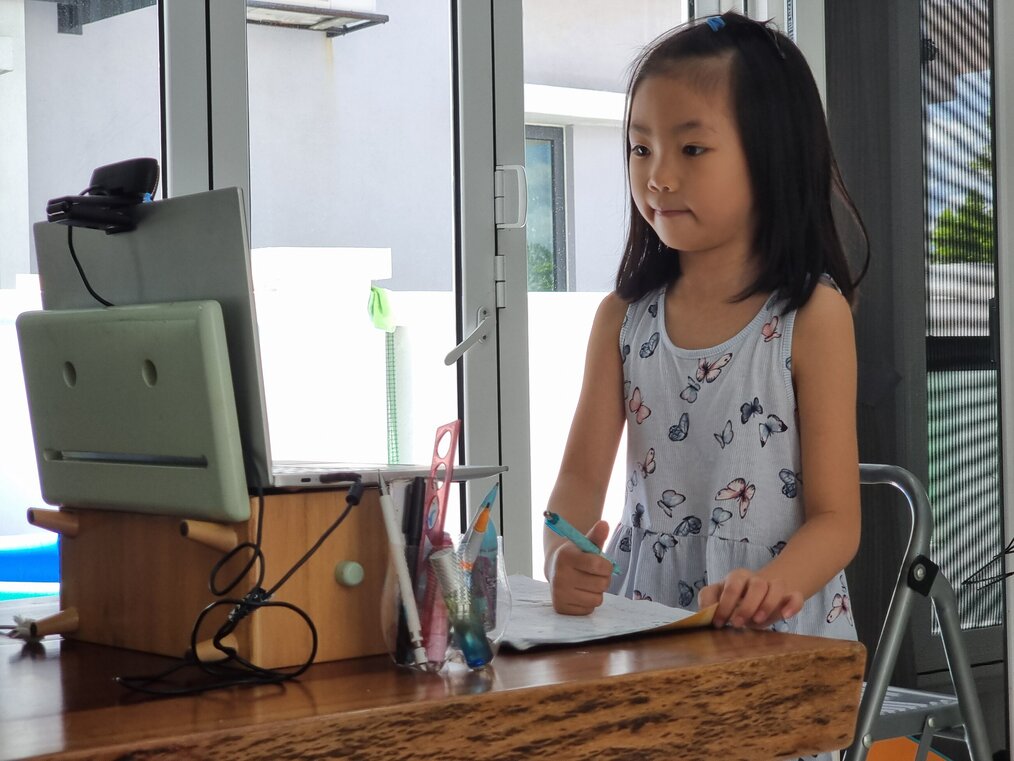 📝 Requirements: Native speaker from the US, Canada, or the UK, TEFL certificate
💰 Hourly rate & benefits: $12-$25 USD an hour
🧑‍🎓 Age of students: Children ages 6-14
⏳ Lesson length: 30 minutes
StarKid is an online teaching company based in Hong Kong. Its curriculum follows Cambridge English as well as the Jolly Phonics system to teach English phonics to young learners. Lessons are 30 minutes and conducted one-on-one.
The hiring process is said to be selective but it's worth it for the higher rates of pay when compared to other companies. There are no minimum hours to commit to, but you will benefit more by committing to a structured schedule as the company prefers consistent teachers.
7. Protostar
📝 Requirements: Native speaker from the US, Canada, the UK, Ireland, New Zealand, or Australia, TEFL certificate, bachelor's degree, 1 year teaching experience
💰 Hourly rate & benefits: Up to $22 USD per lesson - consists of $15 base pay plus $7 bonus based on attendance and performance
🧑‍🎓 Age of students: Young students
⏳ Lesson length: 40 minutes
US-based company Protostar has ties with Hong Kong and China to provide interactive online English lessons based on US Common Core standards. Although it is probably one of the least flexible options, it's a good choice for committed teachers who want a predictable work schedule. Teachers can work from 5:50 pm to 9 pm Beijing time, which accommodates EU time much more than it does US time.
Contracts run for 12 months and class times are consistent each week. Teachers will have fixed class schedules with the same students for at least 18 weeks or longer which is great for developing a rapport and witnessing their progress!
9. TUTORiNG
📝 Requirements: Native English speaker (with the exception of teachers from the Philippines), bachelor's degree, TEFL certificate, wired internet connection
💰 Hourly rate & benefits: $10-$15 USD an hour with bonuses for teaching during peak hours
🧑‍🎓 Age of students: All ages
⏳ Lesson length: 20-60 minutes
TUTORiNG, also referred to as TutoringGo, is a platform that offers audio conversation classes with Korean students. Classes are audio-only, which means that you won't need to focus on keeping students engaged through TPR (total physical response). This allows you to work exclusively on pronunciation and spoken English skills.
Teachers will be leading 1-1 classes with over 9,000 different topics to choose from. New topics are added each week to increase variety not only for students but also for teachers. Students can personalize their classes beforehand, allowing teachers to understand their unique needs and requirements for each lesson. Teachers can also work whenever they want so it's great if you're looking for a flexible gig.
10. Lingoda
📝 Requirements: Native English proficiency or C2 level, TEFL certificate, minimum 2 of teaching experience
💰 Hourly rate & benefits: $11+ USD an hour
🧑‍🎓 Age of students: Adults
⏳ Lesson length: Up to 60 minutes
Lingoda is an online ESL company that caters more to business-oriented adult students. Teachers will lead small group classes of adult students, many of whom are employees of powerhouse multinational corporations like Google, Adidas, BMW, and more. Lingoda is also Cambridge Assessment Approved which is an impressive bit of experience to add to your resume.
Lingoda looks for candidates who take teaching more seriously. Despite this, though, it caters to the busy lifestyles of its teachers and allows them to work on a flexible schedule. However, while teachers may be interested in leading business English lessons, they may find the required credentials are not compensated as competitively as other online ESL companies.
11. Cafetalk
📝 Requirements: None
💰 Hourly rate & benefits: Rate decided by teacher
🧑‍🎓 Age of students: All ages
⏳ Lesson length: Decided by teacher
Cafetalk allows teachers to set their own prices and schedules. You'll have the freedom to tailor your lessons to reach students located in Japan, South Korea, Taiwan, China, Europe, and the Americas. Teachers can lead formal or informal lessons in a range of subjects varying from academic tutoring and business English to fitness or music within an English context.
Cafetalk offers plenty of support in the form of free promotional tools to help teachers market themselves, whether by advertising lessons or organizing corporate events. Teachers can choose to teach lessons in the form of 1-to-1, group lessons, seminars, and more in order to diversify their classes and gain more exposure.
Students choose their preferred teachers and make a request to take classes at scheduled times. Teachers can confirm or reject lessons based on their personal schedules.
Calling all digital nomads!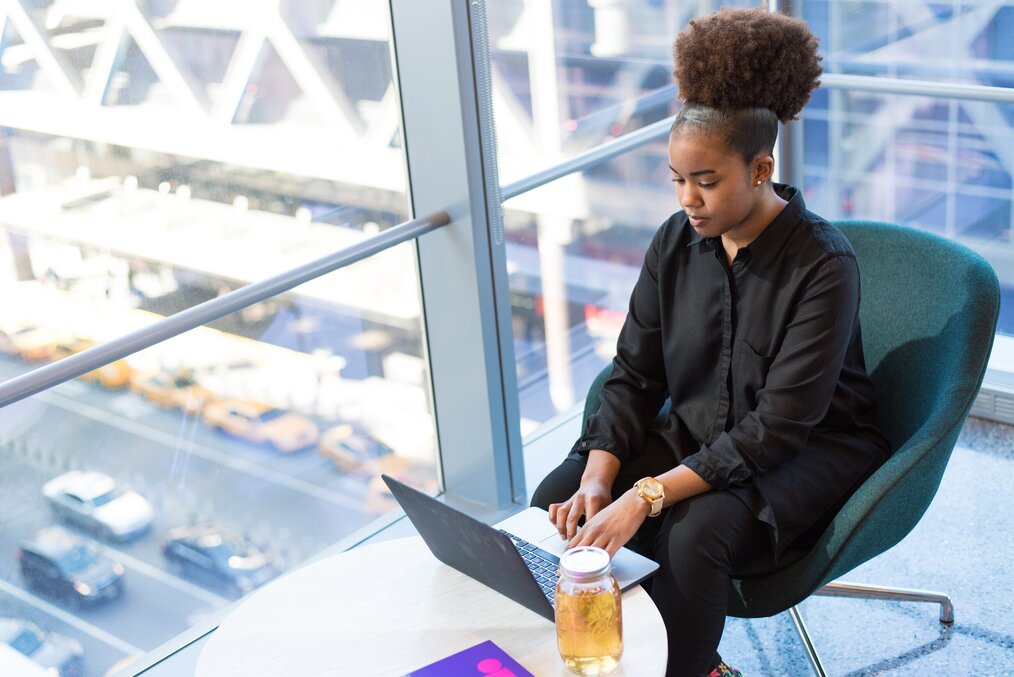 Online English teaching is a rewarding way to earn a primary income or supplement a full-time job while living and traveling abroad. With the right planning, effective marketing, and a passion for teaching, you'll be on your way to a new and lucrative career to support your future adventures.
Read more: Teaching English Online Salary Expectations - How much can I make?
New Online Teaching Jobs