Teach Abroad
The 10 Best Companies for Teaching English Online
Compare and contrast 10 of the top online English teaching employers, including expected salaries, benefits, and the certifications required to work for them.
Thousands of teachers around the world earn a livable income from the comfort of their own homes. How? By teaching English online! Online teaching allows people a location independent lifestyle that is so coveted by those wanting to travel while they work.
Requirements for Teaching English Online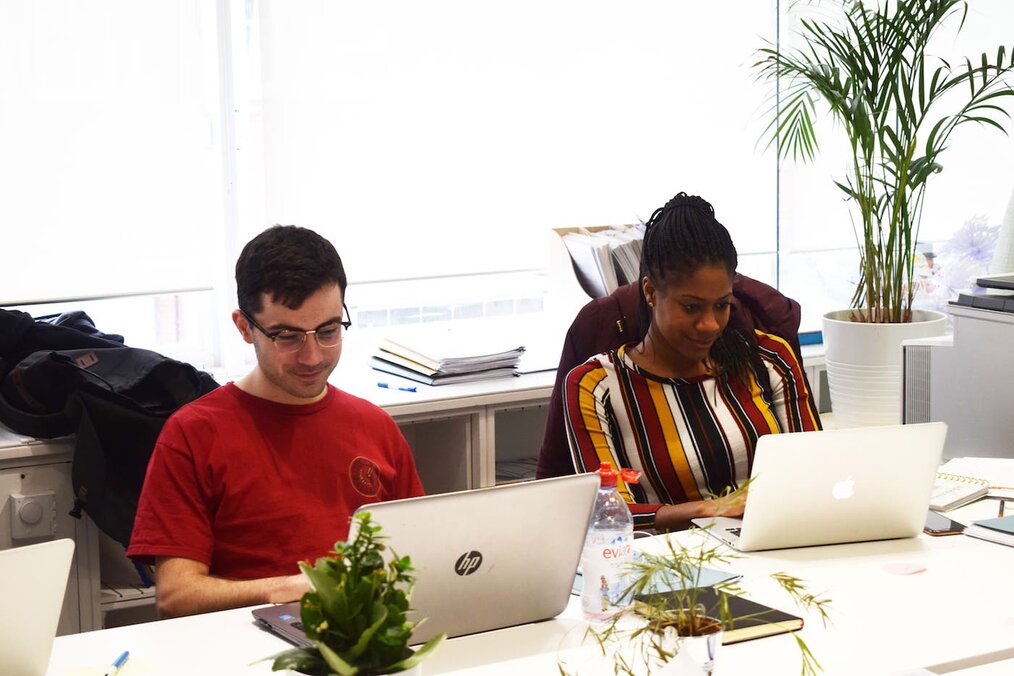 For anyone who wants to teach English, there are criteria to be met. Teaching online isn't that different. There are two main requirements: be a native English speaker and have a TEFL certification or equivalent.
Be a Native English Speaker
Companies hiring English teachers look for the fluid speech, correct grammar, proper pronunciation, and natural intonation that comes from native English speakers. Thus, no matter how good your English might be, if you aren't a native speaker (meaning English is your first language) you won't be an eligible applicant at many companies.
But there are exceptions! If you're a non-native English speaker hoping to find opportunities to teach abroad, make sure to check out these suggestions for where to start your search.
Have a TEFL Certification or Other Teaching Qualification
Getting TEFL certified is an investment in your future. There are a variety of accepted certifications and it's important to know the differences. Each varies in their focus, but are widely accepted across all different teaching platforms. Certain countries prefer specific certifications (for instance, Japan prefers teachers with a CELTA), but, for teaching online at least, there really isn't a wrong certification to have.
English teaching certification types include:
CELTA: Certificate in English Language Teaching to Adults
TEFL: Teaching English as a Foreign Language
TESL: Teaching English as a Second Language
TESOL: Teaching English to Speakers of Other Languages
Good Internet
One of the big points people often miss is arguably the most obvious one: you can't teach online without a speedy and reliable internet connection. Most online teaching needs a minimum of 4mps. Some people get so excited about working remotely that they forget the need for strong WiFi when booking their next vacation. If you are booking hotel accommodation, you can check your wireless connection once you arrive and open your teaching schedule.
Other Items to Consider
Other requirements may include (depending on the company) having previous teaching experience and having a Bachelor's Degree. For most online companies, it doesn't matter what your degree is in, as long as you have a four-year degree of some sort. There are companies who don't require a Bachelor's Degree, but they are becoming the exception rather than the rule. With a large teacher applicant pool, online teaching companies are getting pickier about who they hire.
Best Companies to Teach English Online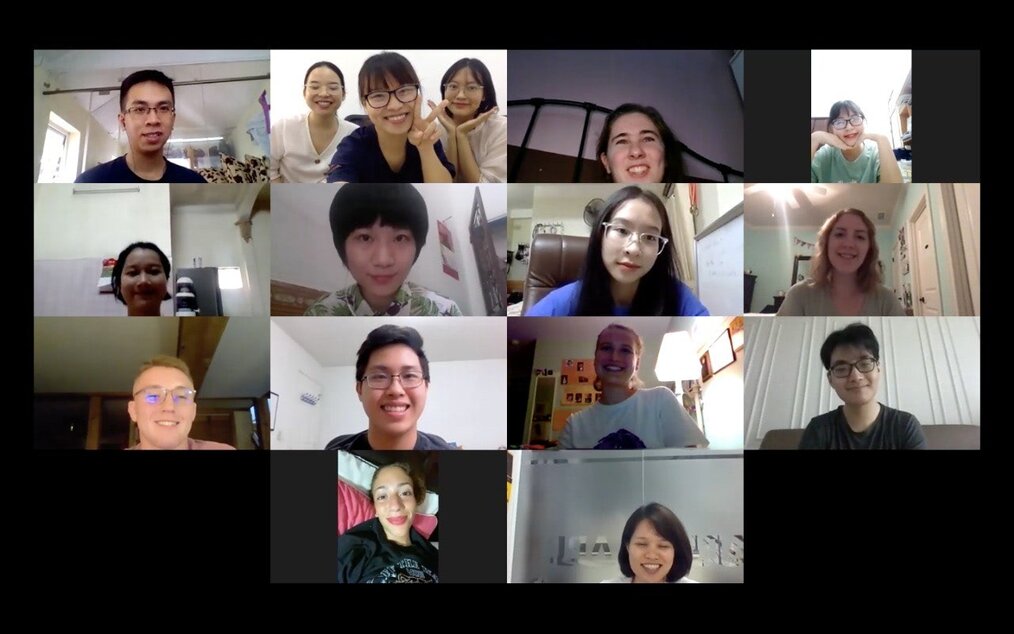 1. VIPKID
VIPKID is easily the most popular online teaching company out there.VIPKID is set up so that teachers instruct private, 30-minute lessons. However, upon being hired, you'll have to commit to a six-month contract.
VIPKID has additional requirements for teachers. You have to wear an orange shirt, have a colorful and well-decorated background, and a headset with a microphone. The other major criteria to consider is that VIPKID also only recruits teachers from Canada and the United States.
The biggest draw for many teachers is the earning potential. Teachers can earn between $15-$22 per hour, making it one of the highest paying online learning platforms.
2. Palfish
Palfish connects young Chinese students with English teachers through a phone app. Teachers lead 25-minute one-on-one lessons. The teaching material is already created, so there is virtually no lesson planning required.
Perhaps the biggest "pro" to teaching for Palfish is that you can create your own schedule. There are peak hours to teach that correlate with your Chinese students' time zone, but you don't necessarily have to teach during those hours; these are just the best times to teach to guarantee booking students. This flexibility is ideal for travelers!
One of the downsides to Palfish is that you are essentially marketing yourself. You will initially teach trial lessons to prospective students. If they enjoy your class, they'll buy a package and begin as a regular student. How much you earn on Palfish is directly related to the effort you put into your trial lessons and how well you promote yourself on the Palfish app platform. Salaries range from $14-$22 per hour.
The earning potential with Palfish is also determined by a points system that can be a little frustrating. You earn a set number of points for every lesson you complete. You also earn points for being on time. At the end of the month, the number of points you have determines the amount of money you will earn per regular class the next month.
3. QKids
Like other teaching platforms, <a href="https://teacher.qkids.com/">QKids</a> runs half-hour lessons with material that is already prepared for teachers. There are, however, a few key differences between other platforms and QKids. The first is that instead of simply teaching one child at a time, you might teach anywhere from one to four kids in one lesson. The second big difference is the pay. Salaries with QKids range from $16-$18 per hour, lessening your earning potential. The third, and possibly the most noticeable, difference is that teachers hired by QKids have to teach a minimum of 12 classes per week.
4. Magic Ears
The Magic Ears teaching app operates one-on-four lessons for students aged 4-12 years old. Its quick, 25-minute lessons are part of an interactive curriculum that doesn't require teachers to lesson plan. While it's only open to U.S. and Canadian applicants, the salary range is top-tier. Teachers for Magic Ears earn anywhere from $16-$26 per hour. This rate is set based on your teaching experience and qualifications.
But that's still not the best part! Magic Ears has one of the most flexible cancellation policies with four free cancellations per month, meaning you don't get penalized if you're sick and have to call off a lesson last-minute. Free cancellations is practically unheard of in the online teaching world, so this is a true benefit.
Teaching on Magic Ears means committing to a six-month contract with the possibility of extension after review by the company (think of it like a probationary period). This relatively new company is always hiring and there is plenty of room for earning if you're willing to apply yourself in your lessons.
5. EF English First
EF English First has classrooms all over the world, most notably in China. However, it isn't strictly an in-field teaching experience. Nowadays, teachers can apply to teach Chinese learners with EF online!
Because of their company reputation, EF's interview process is one of the more rigorous for online teaching. They also require a background check be completed on all applicants. Once hired though, you can teach either young learners or adults 25-minute lessons while making as much as $19 per hour. Currently, EF online is only hiring teachers from the U.S. and the U.K.
6. Say ABC
Say ABC hires English teachers to lead 40-minute lessons for young Chinese learners. There is a base pay rate of $17 per hour, set by the company, though this is rumored to be increasing in the new year. Say ABC lessons are taught from your laptop and work like most other platforms in that the curriculum is already set for teachers. The company asks that teaching applicants have a Bachelor's Degree, 1-year of teaching experience, and a certification. They also ask for a three-month teaching commitment upon hiring.
7. DaDaABC
Not from the U.K., U.S., or Canada? DaDaABC might be the platform for you. You will need a Bachelor's degree on top of your TEFL certification, but this helps justify the higher pay ($15-$25 per hour). Working for DaDaABC means teaching one-one-one, 30-minute lessons to young Chinese learners.
DaDaABC also boasts some pretty fantastic bonuses. Upon being hired, you'll receive an immediate $15 payment to buy props for your lessons. If you sell a course package to a student after one of your trial lessons, you get an $8 bonus. After your first six months teaching with DaDaABC, you can negotiate a raise with your operational manager, which allows you room to grow within the company.
One major item to consider is that, unless you're living in China while you teach online, you'll be receiving your pay through PayPal. This means you'll get charged a $30 transaction fee, which is a relatively substantial amount.
8. Cambly
Cambly is best suited for those who want to casually teach as they need extra income. Think of it like "teaching as a side hustle." The pay isn't particularly great at $0.17 per minute (approximately $10.20 per hour) but, similarly to Palfish, you only need a smartphone to teach from the app. No TEFL, teaching experience, or degree is currently required, opening this up as an option for those who think they might be interested in teaching, but aren't fully committed to it as a profession. Cambly pays teachers on a weekly basis through PayPal.
9. iTalki
iTalki is another great option for teachers from outside of Canada, the U.S., and the U.K. iTalki also has a more diverse student pool, since it supports learners from Brazil and Russia in addition to China.
iTalki operates two different ways. You can either be a language tutor, which doesn't require a TEFL certificate, or a "professional teacher", which does require a TEFL certificate of some kind.
You can set your own teaching rate on iTalki, which is a bit of a double-edged sword since it means that you have to keep your rates low to compete with other teachers on the app or you'll need better qualifications and more teaching experience. Tutors typically make between $9-$13 per hour, whereas those who teach the formal curriculum make as much as $19 per hour. It is worth noting that iTalki takes a 15% fee on all payments.
10. Skimatalk
Skimatalk is designed to help both young learners and adult business professionals in Japan. You set your own hourly rate which means you'll have to market yourself to attract potential students. The best way to do this is by earning fantastic reviews from your students and being active on the platform. A teaching certificate and experience aren't necessary, but they do help you stand above the competition (i.e. set you apart from other teachers) online. Skimatalk hires teachers from Ireland, New Zealand, the U.S., Canada, and the U.K.
Calling All Digital Nomads!
Teaching online isn't a get-rich-quick scheme. It generally will require you to hustle to make sure you are meeting benchmarks to ensure you get incentive pay and that you deftly market yourself within a crowded field.
That being said, online English teaching is a rewarding and challenging way to earn a primary income or supplement a full-time job. Plus you'll get to reap the many benefits of being a digital nomad: your schedule will be flexible, you can work wherever you have wifi, and you'll get to meet students from around the world.
Already an online English teacher? Read here for ways to grow your value and increase your salary.
New Online Teaching Jobs