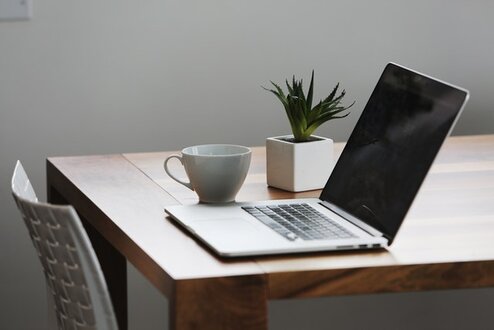 Teach Abroad
The 8 Best Companies for Teaching English Online
Compare and contrast 8 of the top online English teaching employers, including expected salaries, benefits, and the certifications required to work for them.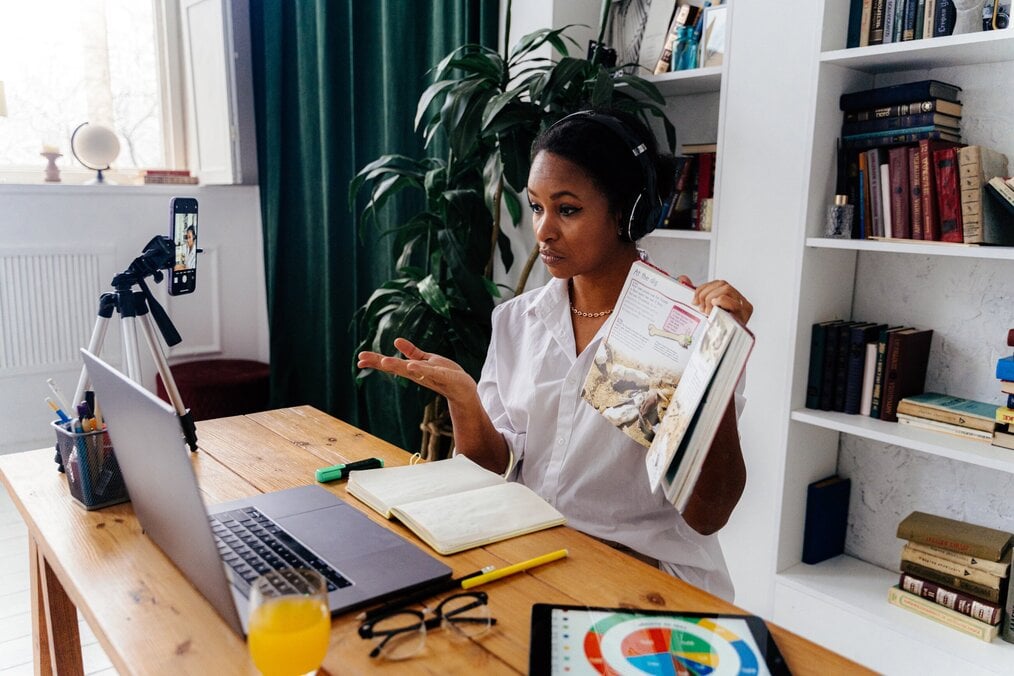 Thousands of teachers around the world earn a livable income from the comfort of their own homes. How? By teaching English online! Online teaching allows people a location-independent lifestyle that is so coveted by those wanting to travel while they work.
Read more: How to Teach English Online
Requirements for teaching English online
For anyone who wants to teach English, there are criteria to be met. Teaching online isn't that different. There are two main requirements: be a native English speaker and have a TEFL certification or equivalent.
Be a native English speaker
Companies hiring English teachers look for fluid speech, correct grammar, proper pronunciation, and natural intonation that comes from native English speakers. Thus, no matter how good your English might be, if English isn't your first language you won't be an eligible applicant for many companies.
But there are exceptions! If you're a non-native English speaker hoping to find opportunities to teach abroad, make sure to check out these suggestions for where to start your search.
Have a TEFL certification or other teaching qualification
Getting TEFL certified is an investment in your future. There are a variety of accepted certifications and it's important to know the differences. Each varies in their focus, but are widely accepted across all different teaching platforms. Certain countries prefer specific certifications (for instance, Japan prefers teachers with a CELTA), but, for teaching online at least, there really isn't a wrong certification to have.
English teaching certification types include:
Have a fast, stable Internet connection
One of the big points people often miss is arguably the most obvious one: you can't teach online without a speedy and reliable internet connection. Most online teaching needs a minimum of 4mps. Some people get so excited about working remotely that they forget the need for strong WiFi when booking their next vacation. If you are booking hotel accommodation, you can check your wireless connection once you arrive and open your teaching schedule.
Other items to consider
Other requirements may include (depending on the company) having previous teaching experience and having a bachelor's degree. For most online companies, it doesn't matter what your degree is in, as long as you have a four-year degree of some sort. There are companies that don't require a bachelor's degree, but they are becoming the exception rather than the rule. With a large teacher applicant pool, online teaching companies are getting pickier about who they hire.
Read more: How to Teach English Online Without a Degree
Best Companies to Teach English Online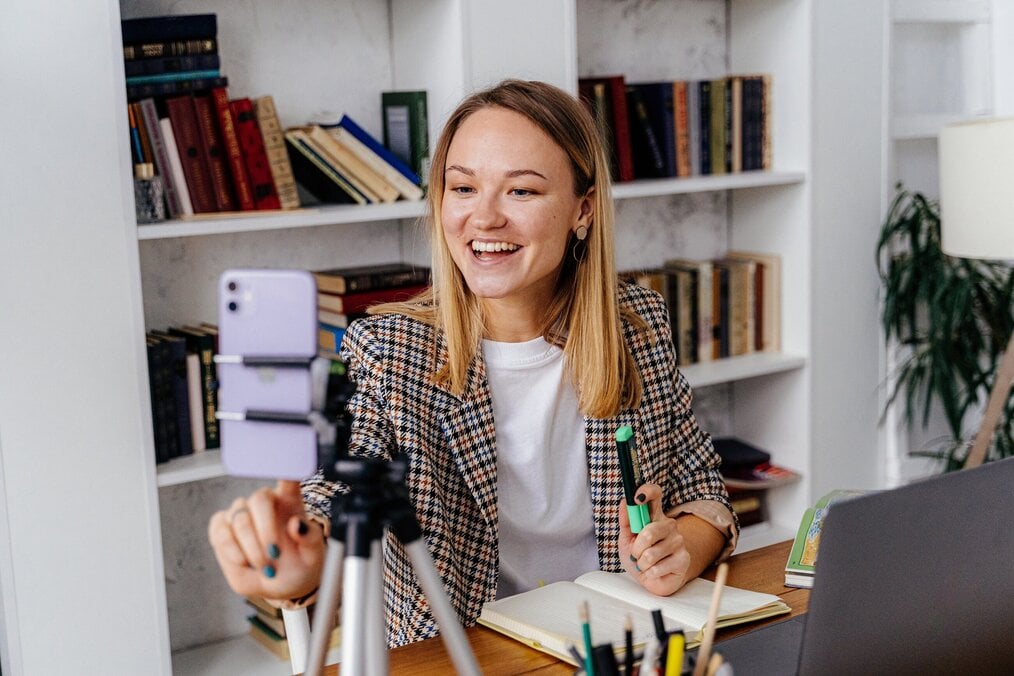 In the online teaching heyday, teachers worked almost exclusively with Chinese companies giving lessons to children and teens in China. However, in 2021, the Chinese government cracked down on these companies in a move they said was made to level the playing field for all children regardless of their parents' ability to pay for extracurricular tutoring. As a result, all of the major online English tutoring companies were forced to close.
However, the market is expanding internationally and new companies continue to pop up. Below, we've rounded up 10 of the best online teaching companies to sign up with today.
1. Preply
Requirements: none
Pay: teachers set their own rates
Student population: children, teens, and adults
Lesson length: first lesson is 1 hour; subsequent length negotiated between student and teacher
Preply connects students from over 180 countries with supportive online English tutors. It's perfect for digital nomads who are looking to teach from wherever they're located in the world!
Lessons start at one hour and students are free to pick their own tutors from Preply's tutor menu. Class sizes range from 1:1 lessons to group sessions.
Perhaps the biggest "pro" to teaching with Preply is that you can create your own schedule and set your own hourly rate.
If you're a newbie to teaching, Preply offers helpful tools to support teachers' confidence, such as lesson curriculum, video tutorials, vocab tools, lesson notes, and an interactive whiteboard.
Another pro is that you can teach practically any subject, from English or French, to even math or art. Tutors appreciate the range and flexibility of teaching with Preply.
2. EF Education First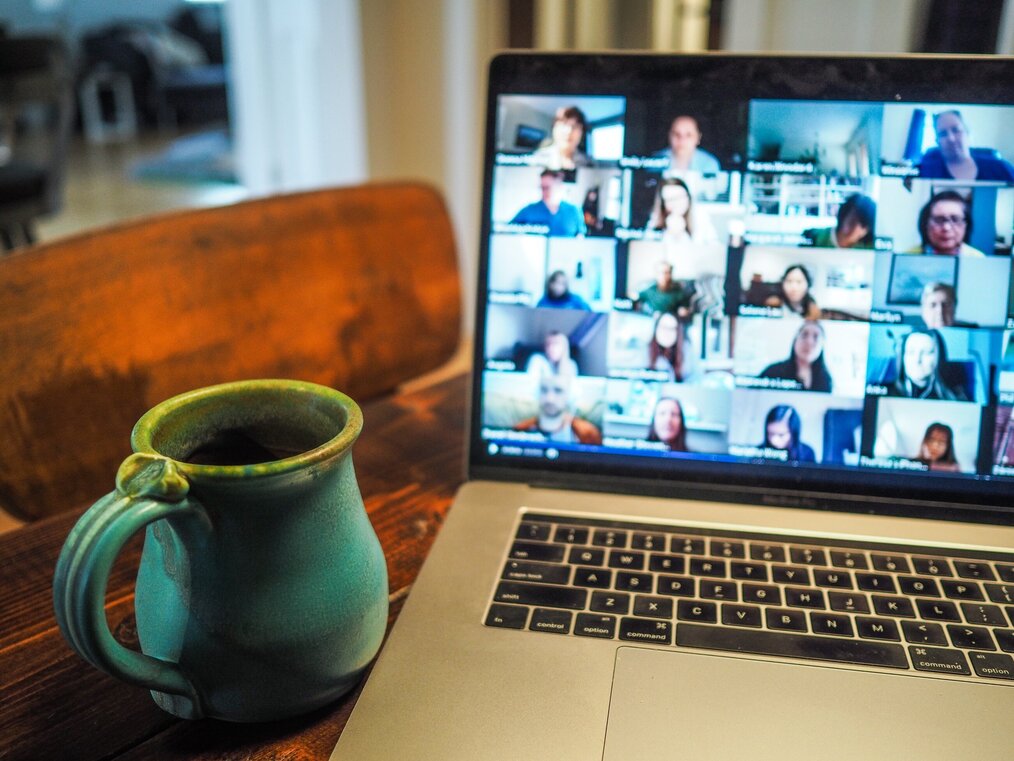 Requirements: native speaker or C2 level for non-native speakers, TEFL certificate, bachelor's degree
Pay: $10/hour base pay with opportunities for increases
Student population: adults
Lesson length: 20-45 minutes
EF Education First has classrooms in 54 countries across the world. However, it isn't strictly an in-person teaching experience. Nowadays, teachers can apply to teach learners with EF online!
Because of their company's reputation, EF's interview process is one of the more rigorous for online teaching. They require an interview before a contract is extended to successful candidates. Currently, only teachers based in the US and the UK can work from home. In other eligible countries, teachers teach online from their center.
3. Cambly
Requirements: none
Pay: $0.17/min ($10.20/hour) with Cambly and $0.20/min ($12.00/hour) with Cambly Kids
Student population: children, teens, and adults
Lesson length: no set time for adults, 30 minutes for Cambly Kids
Cambly is best suited for those who want to casually teach as they need extra income. Think of it like "teaching as a side hustle." The pay isn't particularly great but, similarly to Palfish, you only need a smartphone to teach from the app and there are no monthly minimum hours to commit to.
No TEFL, teaching experience, or degree is currently required, opening this up as an option for those who think they might be interested in teaching but aren't fully committed to it as a profession. Cambly pays teachers every Monday through PayPal.
4. iTalki
Requirements: none for community tutor; TEFL certificate for professional teacher
Pay: tutors and teachers set their own rates
Student population: children, teens, adults
Lesson length: trial lesson is 30 minutes; subsequent lessons can be 45, 60, or 90 minutes
iTalki is another great option for teachers from outside of Canada, the US, and the UK. iTalki also has a more diverse student pool, since it supports learners from Brazil and Russia and beyond.
iTalki operates in two different ways. You can either be a community tutor, which doesn't require a TEFL certificate, or a "professional teacher", which does require a TEFL certificate of some kind and teaching experience.
You can set your own teaching rate on iTalki, which is a bit of a double-edged sword since it means that you have to keep your rates low to compete with other teachers on the app or you'll need better qualifications and more teaching experience. It is worth noting that iTalki takes a 15% fee on all payments.
5. SkimaTalk
Requirements: native English speaker
Pay: teachers set their own rates
Student population: children, teens, adults
Lesson length: 25 minutes
SkimaTalk is designed to help both young learners and adult business professionals in Japan. You set your own hourly rate which means you'll have to market yourself to attract potential students. The best way to do this is by earning fantastic reviews from your students and being active on the platform.
A teaching certificate and experience aren't necessary, but they do help you stand above the competition (i.e. set you apart from other teachers) online. SkimaTalk hires teachers from Ireland, New Zealand, the US, Canada, and the UK.
6. StarKid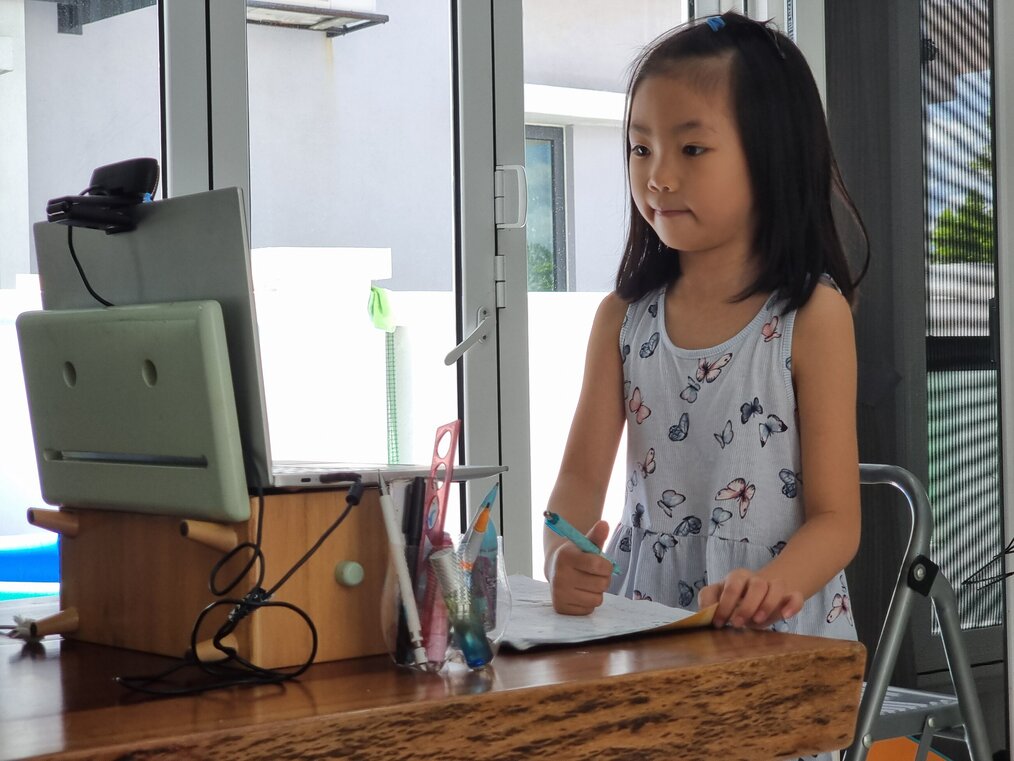 Requirements: US or UK native speaker, TEFL certificate
Pay: base rate of $10 per 30 minute lesson
Student population: children ages 4-12
Lesson length: 30 minutes
StarKid is an online teaching company based out of Hong Kong. Curriculum is based on Cambridge English as well as the Jolly Phonics system to teach English phonics to the younger learners. Lessons are 30 minutes and conducted one on one.
The hiring process is said to be selective but it's worth it for the higher rates of pay when compared with other companies. There are no minimum hours to commit to, but the company prefers teachers stick to a consistent schedule when they do open slots.
7. Protostar
Requirements: Native speaker from the US, Canada, UK, Ireland, New Zealand, or Australia, TEFL certificate, bachelor's degree, minimum of 1 year in-classroom teaching experience
Pay: base rate of $15 per 40 minute lesson
Student population: children
Lesson length: 40 minutes
US-based company Protostar has ties with Hong Kong and China to provide interactive online English lessons based on US Common Core standards. Although it is probably one of the least flexible options, it's a good choice for committed teachers who want a predictable work schedule. Contracts run for 12 months and class times are consistent each week -- great for really getting to know your students and seeing their progress!
With bonuses in place, teachers have the potential to make up to $22 per 40-minute class. Payments are made on the 15th of each month via Wise or PayPal.
8. LatinHire
Requirements: TEFL certificate or bachelor's degree (both not required), A2 level of Spanish or Portuguese
Pay: averages $7-$13/hour
Student population: children, teens, adults
Lesson length: 1 hour
LatinHire is a recruitment company that sources teachers to work for online companies around the world. Because of this, rates of pay can vary depending on which company you are placed with. Teachers are expected to commit to a minimum of 16 hours per month.
Even though the pay is low compared to other online companies, teachers say they enjoy the flexibility and availability of hours. For teachers based abroad in a country with a low cost of living, the salary can go farther than if you were living in the US. It's also a good opportunity for teachers without a bachelor's degree.
Calling all digital nomads!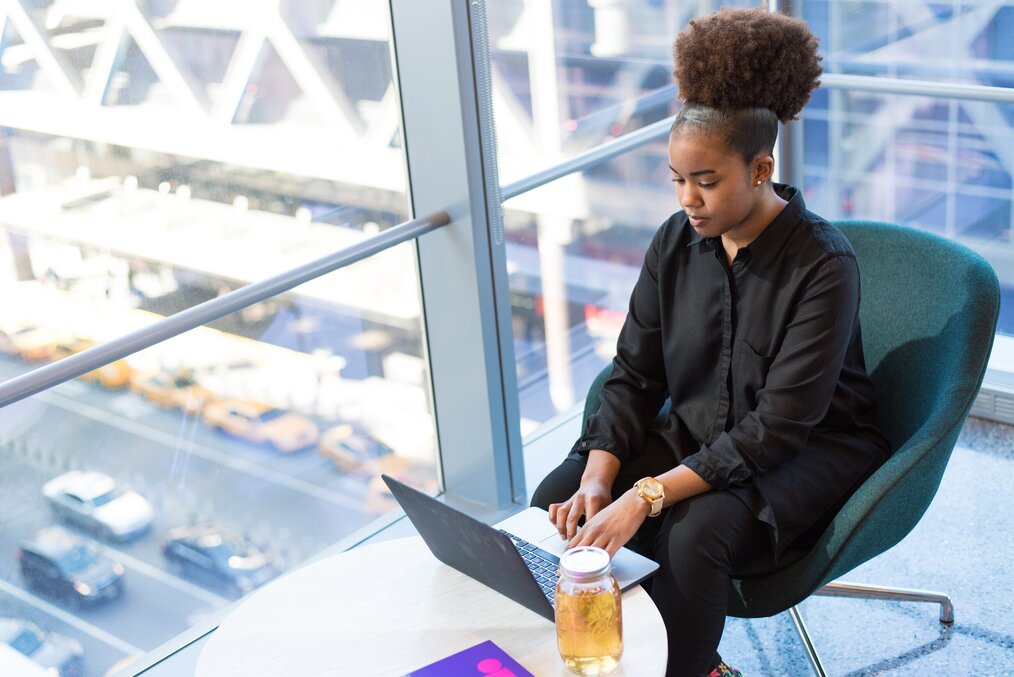 Teaching online isn't a get-rich-quick scheme. It generally will require you to hustle to make sure you are meeting benchmarks to ensure you get incentive pay and that you deftly market yourself within a crowded field.
That being said, online English teaching is a rewarding and challenging way to earn a primary income or supplement a full-time job. Plus you'll get to reap the many benefits of being a digital nomad: your schedule will be flexible, you can work wherever you have wifi, and you'll get to meet students from around the world.
Already an online English teacher? Read here for ways to grow your value and increase your salary.
New Online Teaching Jobs