Teach Abroad
What Salary Will You Earn Teaching Abroad in the United Arab Emirates?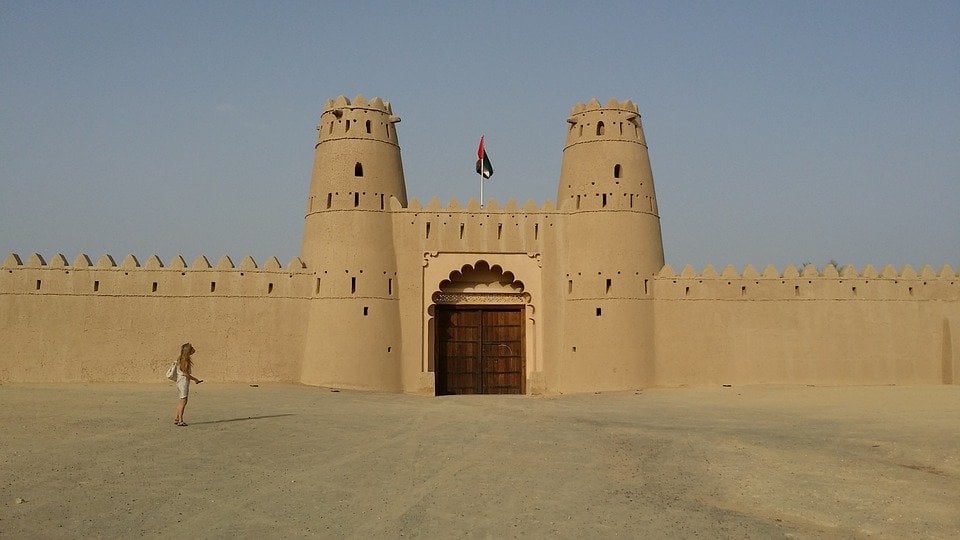 With year-round hot weather, great salary and benefit packages and plenty of unique travel opportunities, the United Arab Emirates has become one of the most sought-after locations for teaching abroad. Dubai and Abu Dhabi teaching jobs can range from ESL teaching in language academies to licensed teaching jobs in all subjects in public or private schools.
For many schools, contracts are 2-3 years in length, and have a bonus of one month's salary per year worked. Contracts may also include accommodation, flights, health insurance and education allowances for dependents. Because of these provisions, many teachers are able to save a large portion of their salary during their time in the UAE (and basically make bank!).
The United Arab Emirates is composed of seven emirates, each governed by their own emir, or ruler. The UAE is a diverse nation, with hundreds of thousands of expats living in its multicultural cities.
If you're researching your options on teaching in the U.A.E., you'll want to have realistic expectations. Though a lucky few might be able to do it, most teachers aren't able to head to the U.A.E. directly after graduation. U.A.E. teaching jobs are, unsurprisingly, competitive.
However, if teaching in the U.A.E. is your goal, you can start thinking about your options now, and plan accordingly for the future. Here are some important expense and salary facts to keep in mind if you're interested in teaching English in the U.A.E., along with some tips on how to get more bang for your dirham.
How Much Can You Earn Teaching ESL in the U.A.E.?
Depending on whether you're working at a language school, vocational school/college, private international school, or public school, you can expect to earn between $2,400-$5,500 per month as a teacher in the U.A.E. Salaries tend to be tax free, and teachers often get additional benefits, like insurance and housing on top of this salary.
With year round hot weather, great salary and benefit packages and plenty of unique travel opportunities, the United Arab Emirates has become one of the most sought-after locations for teaching abroad.
Where you teach will depend on your qualifications. For teachers with a background in ESL teaching, there are opportunities at language schools or vocational colleges. Licensed teachers can look into openings at private or international schools, as well as within the public school system. With the increase in vocational colleges and high schools, teachers with other types of experience may be able to find employment teaching courses such as business, aviation, or technical drawing.
Below are more specific details on how much you can earn as an ESL teacher in the U.A.E.
Language Schools: $3,300-$5,500 per month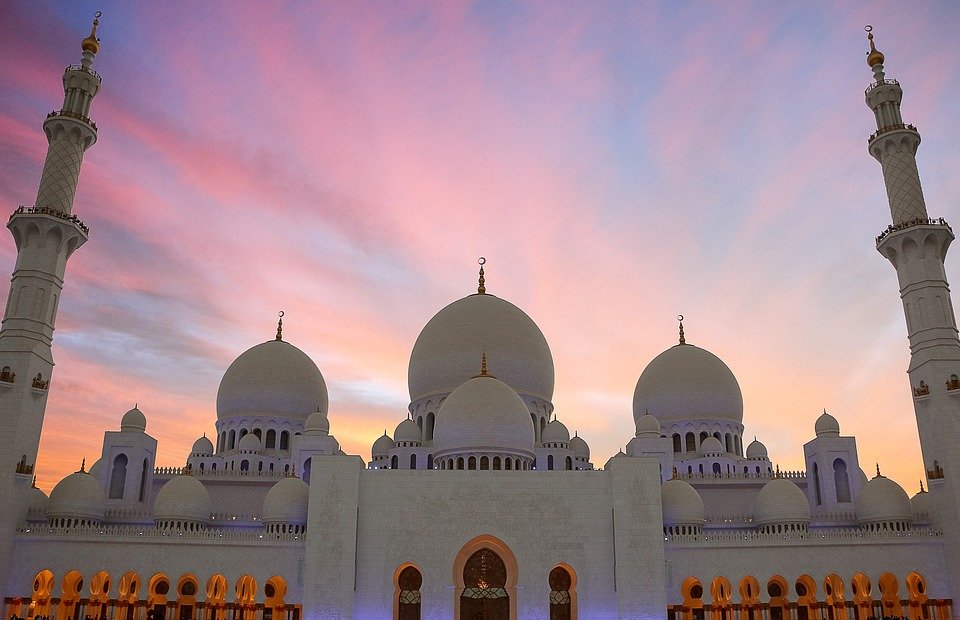 The average pay for ESL teachers at a language school in the UAE is around 12,300-20,400 AED per month ($3,300-$5,500). Salaries are set by the institution and will differ from school to school, based on the teacher's experience and qualifications.
Additional benefits can include housing allowances, while flights and bonuses will vary based on the school.
Though not as common as in other countries, language schools in the U.A.E. are a possibility for TEFL certified teachers. You will see well-known language school chains represented in the Emirates, as well as local language schools and chains of schools unique to the Gulf Region.
Types of students: Adult students working to improve their English; Younger students taking after-school classes to improve their English.
Qualifications to teach: A Bachelor's degree; TEFL Certification; Teaching experience.
Working hours: Work schedules will depend on your students. Adult classes tend to be in the evenings and on weekends, whereas you may see younger students during the day or in the afternoon.
Keep in mind that with the constant influx of expatriates and businesses from abroad investing in the UAE, qualified English language teachers are in high demand as English remains the "second language" of the Emirates.
Vocational Schools and Colleges: $3,000-$4,000 per month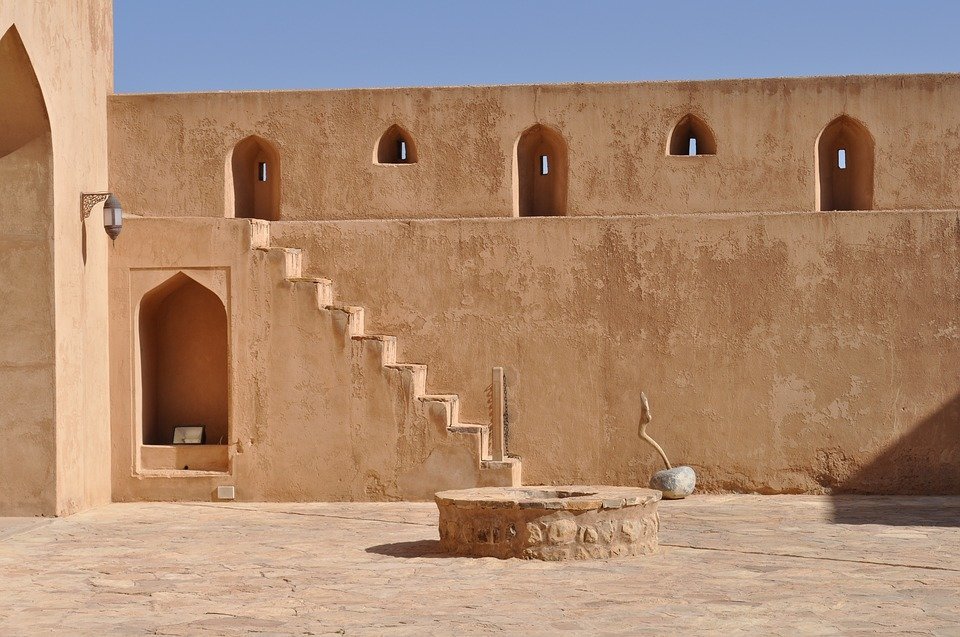 The average pay for ESL teachers at vocational schools and colleges in the UAE is around 11,000-15,000 AED per month ($3,000-$4,000). New teachers with at least 2-3 years of experience will usually start at 11,000 dirhams ($3,000) per month.
Additional benefits typically include flights, health insurance, and a housing allowance as well as education and visa support for dependents; Flights to your home country for the summer break; Contract completion bonus of one month's salary per year worked.
The U.A.E.'s economy is intertwined with resource development projects. In the past, the workforce running these projects has largely been from abroad. With the "emiratization," or hiring of more Emirati citizens, of many management and higher level industry positions, the need for educated local students increases every year.
The vocational schools and colleges provide the skills and education necessary for students to take on these roles. This also provides placements for specialized teachers from abroad that might not otherwise have had the opportunity to teach overseas. For example, Aviation, Engineering, and Autocad instructors are in high demand.
Types of students: High School or college level students; Students learning a vocation or a trade; Students studying applied sciences, business, tourism, or marketing; Students at the high school level taking an assortment of standard courses, as well as specialized vocational training.
Qualifications to teach: A Bachelor's degree; TEFL Certification; Practical experience working with students in trades and vocations; Knowledge of the applied sciences and business; A government issued teaching license is not always necessary, although a strong foundation of work and teaching experience usually is.
Working hours: Vocational schools are government regulated and have set salary and benefits, vacation days and working hours; School days usually start at around 7:30 am and finish for the day at 2:30 pm, Thursday through Sunday; Most teachers will have tutorials, professional development or meetings in the afternoons; Contracts are 2 - 3 years in length; 8 weeks of vacation throughout the year, including approximately 6 weeks in July and August.
Keep in mind that with the movement to include more locals in the massive oil and gas industry, vocational training colleges and schools are expanding their need for teachers every school year. Teachers with a background in Aviation, Physics, and Engineering are especially in high demand.
Private International Schools: $2,400-$4,000 per month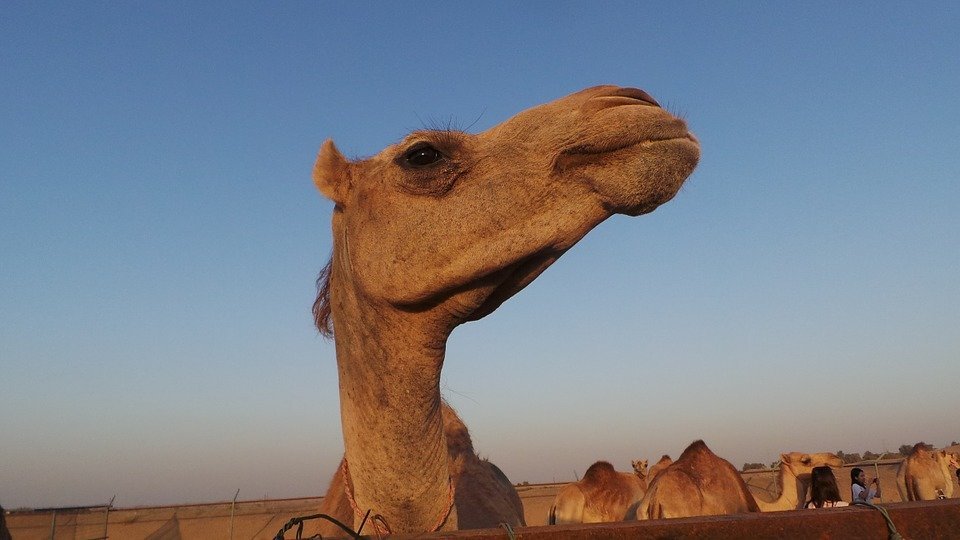 The average teacher salary in U.A.E. international schools is 9,000-15,000 AED per month ($2,400-$4,000). Teachers will usually make slightly less than their counterparts working in the public schools.
Additional benefits usually include shared accommodation -- generally a two or three bedroom apartment shared with another teacher, flights, health insurance, and visa assistance for teachers traveling from overseas. Visa, travel, and accommodation allowances for dependents and family members are usually not provided, so this is a better fit for teachers moving abroad on their own.
With so many people of different nationalities living in the U.A.E., the range of international and private schools is reflective of the diversity of the population.
Curriculum and language of instruction will vary, however, tuition fees and the expectations placed on students are generally high. Private or international schools can also be a bit more flexible in regards to experience, and teachers may have the opportunity to teach courses outside of their certified teaching designation.
Types of students: Children of expatriates, who are often enrolled in schools that use their home country's curriculum (e.g. an Australian International School). A student must often hold the passport of another country for enrollment.
Qualifications to teach: A teaching license; TEFL Certification; 1-2 years of teaching experience; bachelor's degree, though first consideration is given to certified teachers with higher academic degrees and more years of experience.
Working hours: Thursday through Sunday from 7:30am to around 1:30pm. Teachers may also be involved in extracurricular activities -- such as sponsoring a club or sports team. Outside of school hours, teachers may be required to participate in meetings with parents, extra support for students, professional development, or staff meetings. Contracts are often more flexible, and 1 year commitments may be available.
Keep in mind that this is a great opportunity for teachers looking to get their foot in the door and gain some experience in the region. Private and international schools in the U.A.E. may be accredited through the board of education of another country, or the international baccalaureate (IB) program, and students are taught in English or a language other than Arabic. To find jobs working here, recruiters like Footprints Recruiting can help.
Public Schools: $3,300-$5,500 per month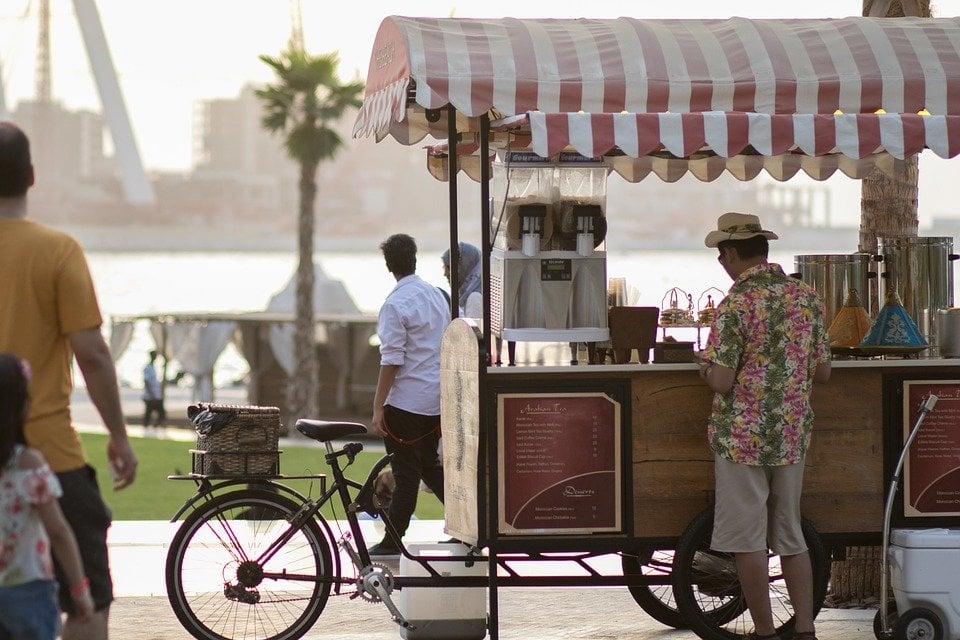 ESL teachers at public schools in the UAE can expect to earn around 12,300-20,400 AED per month ($3,300-$5,500). The salary scale is determined based on the teacher's level of education and their years of certified teaching experience; public schools are not able to include teaching experience outside of licensed, classroom teaching experience.
Additional benefits often include accommodation appropriate for the size of the teacher's family; Flights for up to 4 family members every year, including summer break; Health insurance for teacher and family; End of contract bonus equivalent to a month's salary per years worked.
The public school system -- run by the Abu Dhabi Education Council (or ADEC) -- is still undergoing a massive overhaul. The recruitment of teachers from abroad to assist local public school teachers in carrying out the aims of the education reform project has become one of the largest recruitment initiatives in the region. With over 300 schools across Abu Dhabi, there are a lot of openings, and a lot of variables in regards to placement location, school environment and student profile.
Types of students: Local Emirati students from Kindergarten up to grade 12.
Qualifications to teach: A Bachelor's degree; TEFL Certification; A teaching license; Several years of classroom experience in the appropriate level -- i.e., only a certified middle school science teacher could teach middle school science.
Working hours: Schools are open Sunday through Thursday from around 7:00/7:30am to 1:30/2:30pm. Teachers may have meetings, tutorials, or professional development activities outside of school hours. Contracts are 2 years in length, with the option to renew if mutually agreeable between teacher and administration.
Keep in mind that teaching in public schools in the U.A.E. is a lucrative opportunity, and therefore very competitive. Teachers will not know their placement location until after their arrival in the Emirates -- hence, flexibility and a sense of adventure are some of the most important requirements.
Teacher salaries may be affected by the New School Model or education reform--part of a 10-year plan started in 2010 to introduce an improved, more affordable public education system in the Emirates. Teach Away has been working in partnership with the education reform and the Abu Dhabi Education Council since 2009.
How To Be a More Competitive Teaching Candidate
Most jobs in the UAE -- whether in ESL or licensed teaching jobs -- will require a few years of classroom experience. It is also a great idea to complete a quality TEFL certification, even as a licensed teacher. Teach Away offers an excellent TEFL program (explore other options in our TEFL Course section). Teaching positions are competitive, and as most of your students will be learning English as a second language, a TEFL certificate becomes an essential asset.
If your schedule doesn't allow for completing your course in-person, you might even consider earning an online TEFL course.
How Much Does it Cost to Live in the U.A.E.?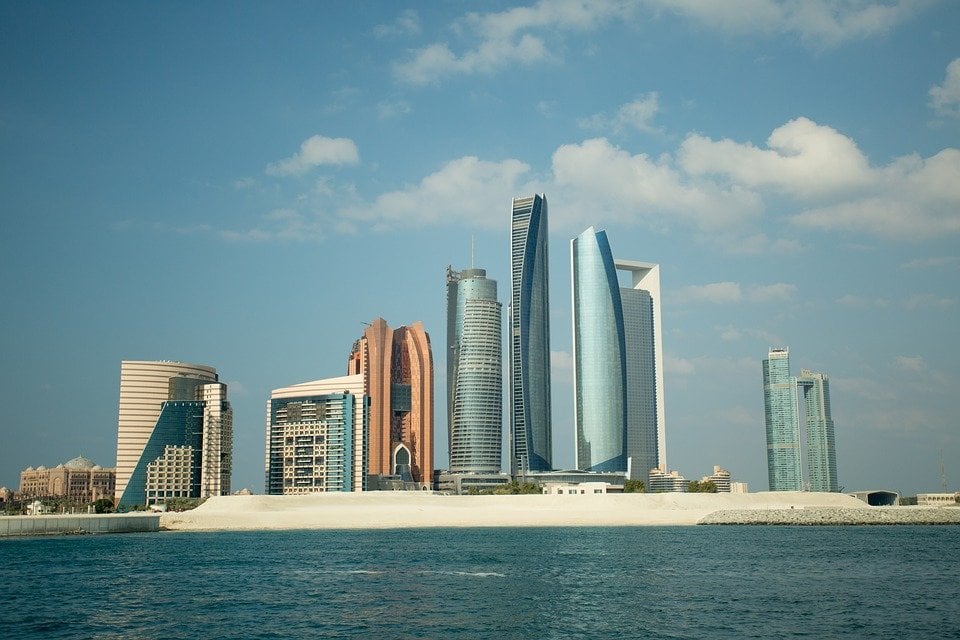 Living costs are an important factor in choosing where you want to move (and teach!) abroad, and we've got this nifty list to give you an idea of what your basic cost of living in the U.A.E. will be like.
Typical Cost of Living in the U.A.E.
Monthly rent: $1,700 - $3,000 for a two bedroom apartment.
Utilities: $205 per month for a two bedroom apartment.
Groceries: $320 - $400 per month for a family.
One month of internet: $70 - $85 USD
Total: $2,710 - $3,805 for two people.
Of course, you'll also have additional expenses based on your lifestyle habits and should budget accordingly. A meal at a cheap restaurant will run about $7-$11, whereas a mid-range restaurant will be closer to $15-$26 per person. If you have dependents, schooling might be another expense to consider, ranging anywhere from $5,000-$24,000 per year.
Is Teaching in the U.A.E. Worth It?
You'll need to acquire a bit of experience before you can be considered for most teaching jobs in the U.A.E. Once you're qualified for jobs, however, the pay can be extremely lucrative, and the benefits are enormous. Many teachers will stay in the U.A.E after their contracts are completed, either renewing with their school or moving on to another position.
Teaching and administrative experience in the U.A.E. is an asset for anyone wishing to further their international teaching career, especially if you plan to stay in the Gulf region. Many schools will look for Gulf teaching experience in particular when recruiting teachers for the U.A.E., Qatar, and Saudi Arabia.
This post was originally published in December 2013, and was updated in October 2018 and June 2020.
New Teaching Job Listings in the U.E.A