Study Abroad
Warning: This Article Will Make You Want to Study in Ireland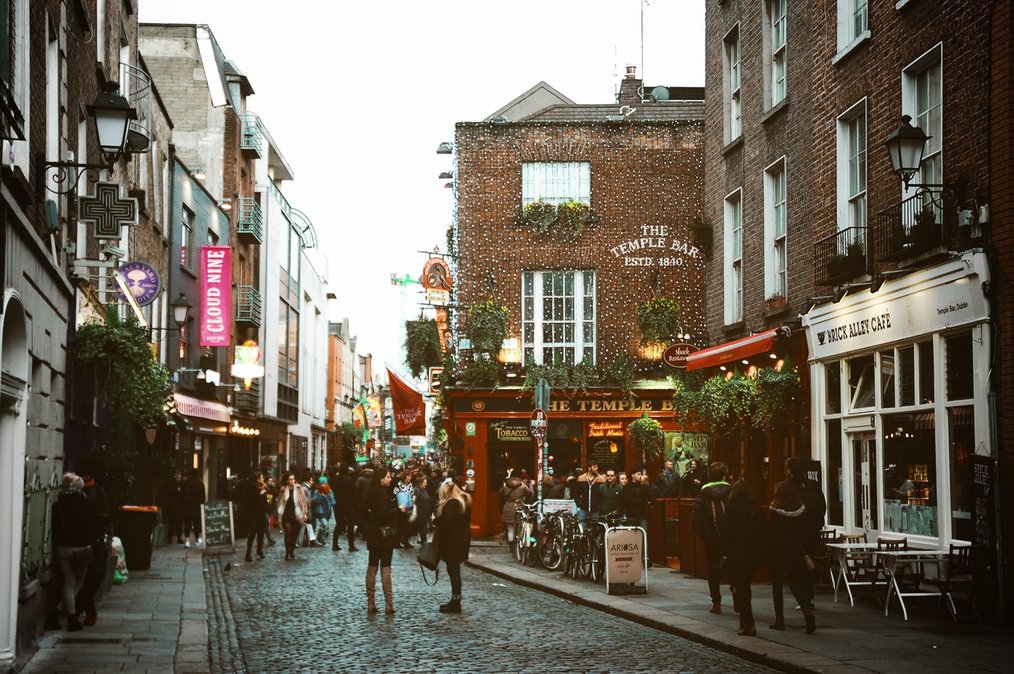 The cost of study abroad is, unsurprisingly, one of the biggest reasons why students don't, or think they can't, study abroad.
But what if I told you that, if you were down for studying abroad in Ireland, you might be able to throw costs and money out the window. You might, in fact, be able to win a scholarship that covers all of your expenses.
Well, this isn't an "if" or any other sort of hypothetical. It's happening. The best part is that it's happening in the form of two scholarships, each worth over $20,000! One scholarship is for an undergraduate student to study abroad in Ireland for the semester and the other is for one post-graduate student to earn their masters degree in Ireland! Read on to find out more about how to apply to study in Ireland for free.
What Does the Scholarship Include?
We want you to be able to experience the true majesty of the Emerald Isle without having to be concerned with any finances. So these scholarships are truly all inclusive!
The undergraduate scholarship will include full tuition for a semester abroad (valued at $15,000 USD), plus $7,000 to cover all of your living expenses and $800 as a flight stipend!
The post-grad scholarship will cover the cost of a masters degree program, up to one full year, plus a flight stipend.
Your Undergrad Days Are Over? Not a Problem.
One of the coolest things, in my opinion, about this scholarship is that both undergraduate students and college graduates are able to apply.
If the next step in your career involves a master's degree, but you hadn't considered looking at international schools yet, this scholarship is absolutely one reason to consider changing your mind.
Scholarship aside, though, earning a master's degree in Ireland is a great choice for several reasons. First, tuition rates tend to be about the same or less than those in the United States. Second, most programs are only a year long, rather than two. Both of these factors often make doing a master's degree in Ireland more affordable and quicker.
Not to mention, studying abroad for a full degree is pretty different than doing so for just a semester. You'll have a more immersive experience and be able to build an international professional network -- which is especially helpful if you'd like to work abroad eventually.
Why Should I Apply? Why Study in Ireland?
If a scholarship covering the full cost of your tuition abroad wasn't enough, there are a couple of other reasons why you should apply for this scholarship or study in Ireland in general. It's a wonderful country, and not surprising that it's remained one of the most popular study abroad destinations for Americans for years.
For starters, Ireland is pretty accessible for Americans -- both logistically and culturally speaking. English is the main language (though you could absolutely learn Gaelic if you wanted), and most Americans are already somewhat familiar with Irish history and culture.
Secondly, it's one of the friendliest and safest nations in the world (which I'm sure will make your friends and family happy!)
As for the quality of education, Ireland is home to several top-ranked universities and research programs, including some in the fields of nanoscience, immunology, and computer science. Ireland invests a huge amount in its education system, and as a student there, you'll have the opportunity to expand your knowledge at some of the finest schools.
Students come to Ireland for the academics, but then quickly fall in love with its culture and countryside. Imagine wandering the narrow, cobblestoned streets of Galway, following in the footsteps of Hemingway or Joyce. Or imagine looking out over the Cliffs of Moher into the vibrant green backdrop of Ireland without a care in the world. The historic castles, like from the pages of a fairytale book, make you want to keep an eye out for leprechauns and fairies.
My point: there are few places more beautiful than Ireland to spend a semester or year abroad in.
Where in Ireland Can You Study Abroad?
Ireland's a fairly small country, true, but you still have quite a few universities and study abroad programs to choose from when deciding where to study. Further, don't assume that Dublin's your only option -- Ireland is home to quite a number of other cities that are just waiting for you to fall in love with.
This scholarship will allow you to apply to 1 of 7 universities through out the country, all of which can be found by checking out the map on this scholarship guide. You'll get to choose between studying in Dublin, Maynooth, Galway, Limerick, or Cork!
How Much Does it Cost to Study in Ireland?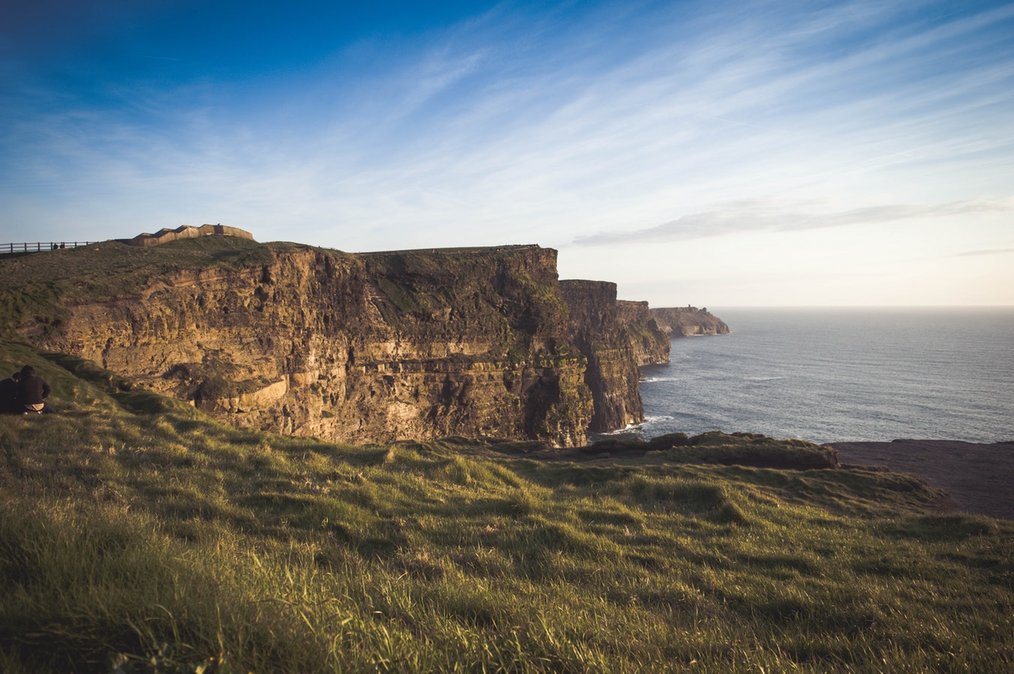 Regardless of if you win a scholarship or not, it's important to know how much it costs to study abroad in Ireland. If you win, how far will that amount get you anyway? And if you don't win, how much should you expect to spend?
Like the United States, this varies from university to university and, especially in the case of graduate programs, from degree to degree. To help you out, we've created this guide to the costs of studying in Ireland, which covers everything from tuition to rent to airfare expenses.
How to Apply to the Scholarship
The scholarship is currently running and you can start your application at any time by heading over to the scholarship page here. After filling out the usual basic information, you'll then:
Pick which program you'd like to study abroad with, or which university you'd like to directly enroll at.*
Submit a creative photo and essay. (Hint: the more creative and high quality the photo, the more likely you'll catch our judges' attention!)
*Note: This application is just for the scholarship, so you'll still have to apply to the university or program provider of your choice separately.
Will You Go to Ireland?
So, was I right? Have you started opening up tab after tab of Ireland blog articles and study abroad programs, now unable to resist the urge to study abroad in in Ireland? Will you go study abroad in Ireland? I hope so!
Need more resources? Check out these other articles about studying abroad in Ireland: