Teach Abroad
7 Insider Tips for Teaching English in Spain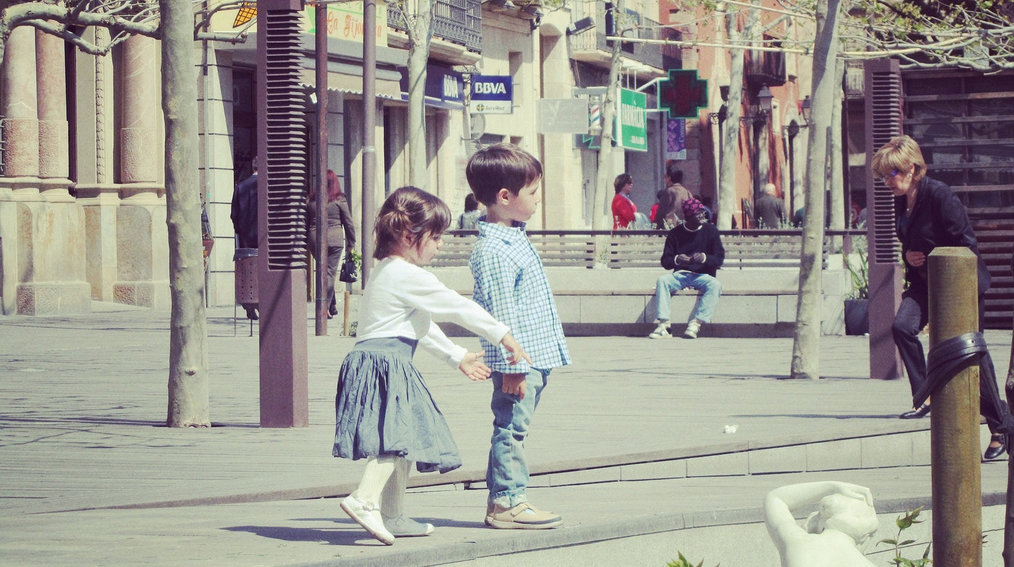 What comes to mind when you think of Spain? Perhaps it's the passionate flamenco music and dance, sunny weather, afternoon siestas and weeklong fiestas, friendly locals, or sangria and tapas. While you're bound to encounter some or all of these while abroad, none of these clichés can begin to encompass the diverse country that is Spain. Home to exceptional art and culture, lively fiestas and intense nightlife, world class shopping, and varied landscapes, there's never a dull moment.
So why not go to Spain? Maybe you studied abroad there and are itching to return. Perhaps you've studied Spanish and want to put your foreign language skills to good use. Whatever your reason is, you've come to the right place! Spain remains a top destination for teaching English abroad, drawing interest from all corners of the globe. Read on for 7 tips for teaching English in Spain.
1. Know When and Where to Find Jobs
Your best bet when it comes to finding a job is to go to Spain in person and search locally. The biggest job markets are in the biggest cities: Madrid, Barcelona, Granada, and Seville are the four most popular cities for teaching in Spain. This doesn't mean you should stick to these only; there are jobs in smaller cities or towns too, but you will need more time and patience.
When planning your job hunt, remember that peak hiring times are the months of January and September/October. Schools and academies generally start at the beginning of October and end during the last half of June, with most students having the summer off. Note: This does NOT mean that you won't find work during summer! While it will be more difficult, it is possible to find temporary work with summer camps where Spanish children and adults learn English. For summer work, start your job search in April or May. Expect some serious downtime in August, the traditional vacation month for Spaniards.
PRO TIP Don't limit your job search to in-person only; remember that the internet is your friend! There are plenty of online websites with job listings. Check out our the Go Overseas Teach in Spain to compare programs and read reviews, or head directly to our teaching jobs board.
2. Know the Requirements
Before you teach abroad anywhere, it's important to know the qualifications and requirements. Same goes for Spain, where there are some specific qualifications you need to meet before teaching in Spain, and requirements you need to have taken care of before applying for a teaching job.
Simply being a native English speaker gets your foot in the door, but you'll need more to land a decent job. Ideal candidates for most good schools in Spain are native English-speakers and have a university degree and some kind of English teaching qualification. The most widely recognized qualifications are CELTA and CertTESOL.
However, these are not always required for every job. Opinion is divided as to whether or not you should (or need to) be certified to secure a contract to teach English in Spain. While it is not required and you'll be able to find jobs without holding a certificate, there's no denying that being certified by a reputable program is highly recommended and will increase your chances of being hired. If you show up with a job application, there's always the chance that exceptions will be made for "the right person."
What else do you need to know before teaching in Spain? Here's a list.
3. Speak Spanish
Only about 22% of the Spanish population can speak English, which is less than France or Italy. If you're planning to be based in a major city like Madrid or Barcelona, chances are you'll be able to slide by without knowing much Spanish when you first arrive. However in smaller towns or cities in regions that do not usually see foreigners, you should have a firm grasp of the language as it may be difficult to communicate with locals. Regardless of where you are based, it is strongly recommended that you start learning and practicing Spanish before you arrive, and to continue practicing while abroad.
Remember that although Castilian Spanish (castellano) is the official language and is spoken throughout the country, some regions have their own recognized languages, ie: Catalan in Catalonia. Although you will be able to converse in Spanish if you don't know the regional language, making the effort to learn the basics shows that you want to fully embrace the culture of your new home. Plus, knowing another language never hurts!
4. Research the Types of Teaching Jobs
In Spain, there are English teaching jobs available in both public and private schools. There are also positions available for private tutors. If you are not from the EU, don't waste your time or energy by applying to public schools. Only those who have passed oposiciones (public examinations for employment in civil service) are considered for these positions. If working in a public school is your goal, apply through a government program like North American Language and Culture Assistants.
If you're interested in teaching at a private school, start by applying to language schools, which can be found in all major cities as well as smaller ones. Research these English language schools in Spain to get an idea of where you can apply. Some of the biggest academics include Berlitz, International House (locations in seven cities), and Vaughan Systems, which is the top English language teaching company in Spain. Many of these international schools require teaching credentials or certification and previous experience.
PRO TIP A great way to supplements your income is to offer private tutoring, or las clases particulares. Depending on how many students you teach, the amount of hours you work, and how much you charge, you may even make more money than working in a classroom environment. Perks of private tutoring include working in a one-on-one setting, choosing your clients, setting your own rates, and determining your hours. Rates usually range from 14 to 25 euros per hour depending on your experience (TEFL-certification means higher pay), the city, and the types of lessons you offer. Challenges include having to prepare all of your own materials and dealing with no-show students or last minute cancellations. It can also be difficult to market yourself to find prospective clients. While there may be more available students overall in bigger cities, there will also be more competition – so head to lesser known areas where not as many English speakers reside. Post flyers on notice boards, talk to other teachers, network like crazy, use your local connections, and advertise your lessons on the Internet.
5. Consider Volunteer Teaching
There are many opportunities throughout Spain to volunteer teach or participate in a language exchange homestay through organizations such as CIEE and Greenheart Travel. Although these types of positions are generally unpaid, you will be compensated with accommodations. Depending on your program, volunteers usually travel on a standard tourist visa valid for up to 90 days, which means your stay will be significantly shorter than if you have a paying position. Volunteering as a teacher in Spain is a great option for those who aren't able to commit to a 9-12 month paid contract with a school or academy.
PRO TIP Teaching is not recommended for volunteers who can only commit to very short term travel, as it is hard on students. Wouldn't you be sad if your favorite teacher ever swooped in and out in just a week or two? Before making this commitment, be sure to weigh the pros and cons of short term volunteer stints.
6. Understand Spain's Work Visas
It is common for aspiring English teachers to enter Spain on a tourist visa good for a stay of up to 90 days and then stay beyond this time frame. If this is your plan, keep in mind that you will be staying illegally and all the work you do will be "under the table," and paid in cash. This means you may not have job security or health insurance, among other things.
Working legally in Spain is no problem for EU citizens. However, in order to work legally non-EU citizens need to obtain work permits. First you need to find an employer who is willing to petition for your work permit, proving that there are no Spaniards or EU citizens who can perform the job suitably. While this is not impossible, it is very difficult to prove for English teachers, since there are qualified candidates from the UK or Ireland who would not require as much paperwork.
The process is also quite lengthy and can take up to a year, during which you would have to fly back to your home country to obtain and sign the documents. You will then have to apply for a visa that will allow you to reside and work in Spain for longer than the 3-month limit for tourists.
If you're studying abroad in Spain and entering on a student visa, part-time jobs are accepted as long as they do not interfere with your studies. Before starting, you must apply for a work permit at the Foreigners Office.
7. Compare Salaries and Cost of Living
Most good schools in Spain usually pay a monthly salary between €1,200 to €1,350 before taxes for teaching 24-26 contact hours each week. You may earn more or less depending on your individual school, your qualifications and experience, and the number of hours you teach. It is entirely possible to live on this salary alone if you are frugal and budget carefully, but don't expect to save a lot of extra money from teaching at a school alone. If you're hoping to travel on weekends or splurge often, plan to take on more work outside of your school hours (private lessons are a great option). While the pay is usually better in major cities, the cost of living is also higher. Here's a great article on the Young Adventuress on how to earn extra dinero while in teaching in Spain.
Regardless of the type of teaching job you choose or where you're be located, remember that teaching English in Spain is going to be an incredible and rewarding experience.