CAPA Remote Global Internships: For Credit and Non-Credit
Location
Multiple Locations
+6
Online
Spain
Ireland
Italy
England
Australia
View Other Details

Program Details

Timeframe

Fall

Spring

Summer

Pricing

What's Included

Activities
10 travelers are looking at this program
CAPA's Remote Global Internships placement through CAPA's partners across our global cities: Barcelona | Dublin | Florence | London | Sydney
Gain international work experience and develop global professional competencies through CAPA's remote internships. In a world becoming more reliant on connecting, collaborating and performing virtually, our remote internships educate, enable and empower you to develop skills today that will prepare you for employers' needs of tomorrow.
CAPA has been placing US undergraduates in global internships for more than 25 years. CAPA works with each student to find a placement that directly connects to interests and career goals. CAPA offers a well-established and highly respected internship program with hundreds of remote intern abroad positions available through our extensive network of placement sites across the globe.
Program Highlights
Earn 3 credits through our Global Internship Course, where you will build personal and professional development skills alongside other CAPA internship students
Collaborate with and learn from professionals in a national and international context
Learn how to effectively articulate your learning experience and newly developed skills through in-class workshops and a live mock interview assignment
Enhance your resume and professional media presence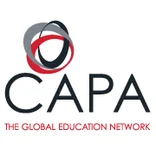 CAPA Scholarships and Financial Aid
Each year, CAPA awards $1.5 million in study abroad scholarships, grants, and affiliate benefits! With CAPA you can participate in a study abroad and/or global internship program in Barcelona, Dublin, Florence, London, Paris, Prague, and Sydney.